North 45 Pub 12th Anniversary Party – The Pint is Right
|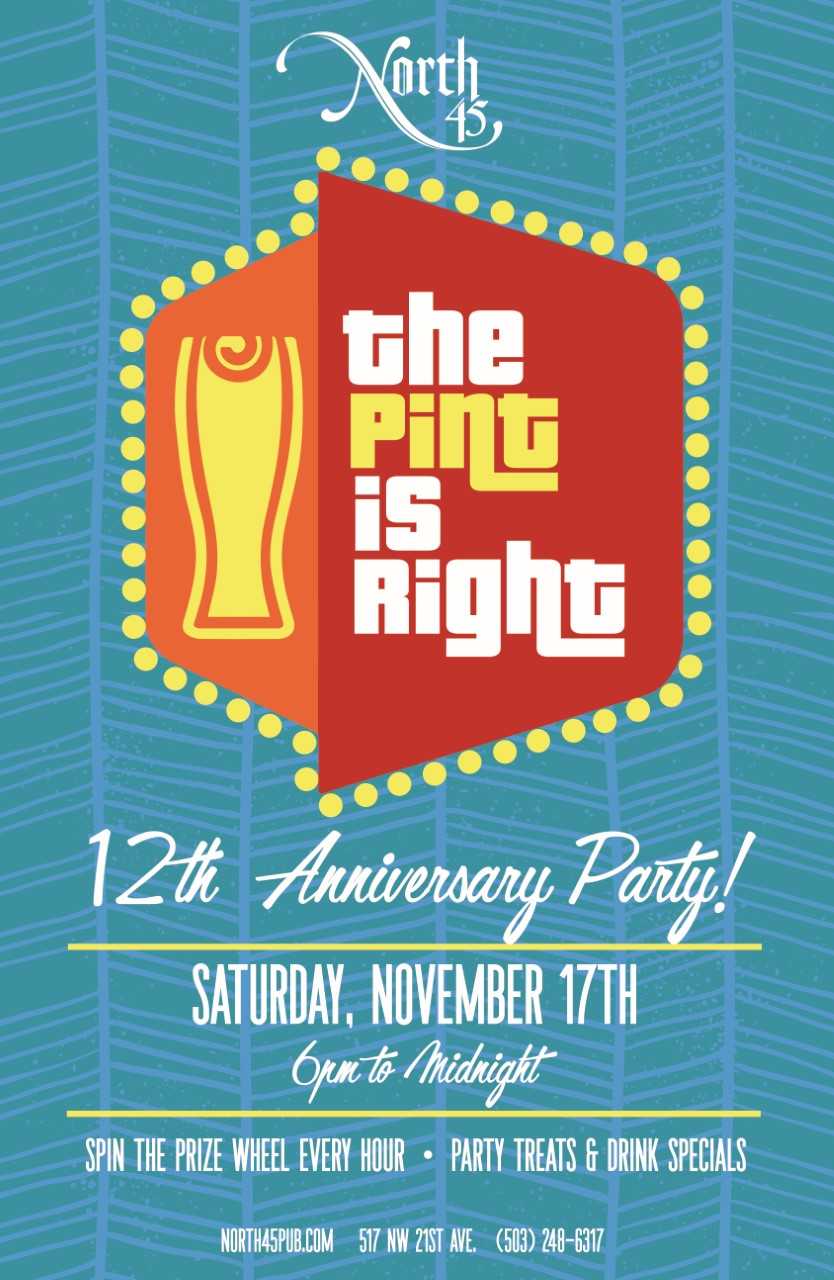 A dozen years ago North 45 Pub opened along NW 21st Avenue in Portland. To celebrate this milestone, it will host its 12th Anniversary Party – The Pint is Right on Saturday, November 17, 2018 from 6:00pm to midnight.
North 45's 12th Anniversary Party will bring a night of fun games and prizes. The Pint is Right game show wheel spins every hour. Guests in the pub and on the heated, covered patio will win prizes that include custom pop sockets, trucker hats, beer koozies, and lip balm not to mention celebratory cupcakes, complimentary champagne, and discounted pints. This event is free and open to all pub patrons and guests!
From Kentucky Derby to Brew Hog beer tastings to Timbers games to tours of the whiskey wall, thank you for a dozen years of friends and frolic at our travel themed pub on the 45th parallel…cheers to a dozen more! – North 45 Pub
Enjoy exclusive specials like the Vanna White (Pinnacle vodka, grapefruit juice, thyme simple syrup, soda) and its Next Contestant (smoked buffalo chicken sandwich, bacon, crispy mozzarella, iceberg-blue cheese slaw and a side of onion rings).
North 45 Pub
517 NW 21st Ave.
Portland, OR 97209