Occidental Brewing 2017 Humbug Lager Fest Expands To Two Days
|
One of the low-key yet very enjoyable winter beer festivals is the annual Occidental Brewing Humbug Lager Fest. This fest may not get the buzz that the Holiday Ale Festival receives but it also will not break your wallet nor leave you feeling claustrophobic.
Humbug Lager Fest will expand for 2017 to two days. As the St. Johns Winter Beer Fest goes on hiatus this year, Occidental Brewing will host its Humbug Lager Fest on Saturday, December 9th (2:00-9:00pm) and Sunday, December 10th (Noon-7:00pm).
Occidental will be pouring lagers from regional brewers and a few global ones as well. The beers will cover the entire lager spectrum from light to dark, easy drinking to strong and bold. Also on site will be Urban German as it will serve up its traditional German fare.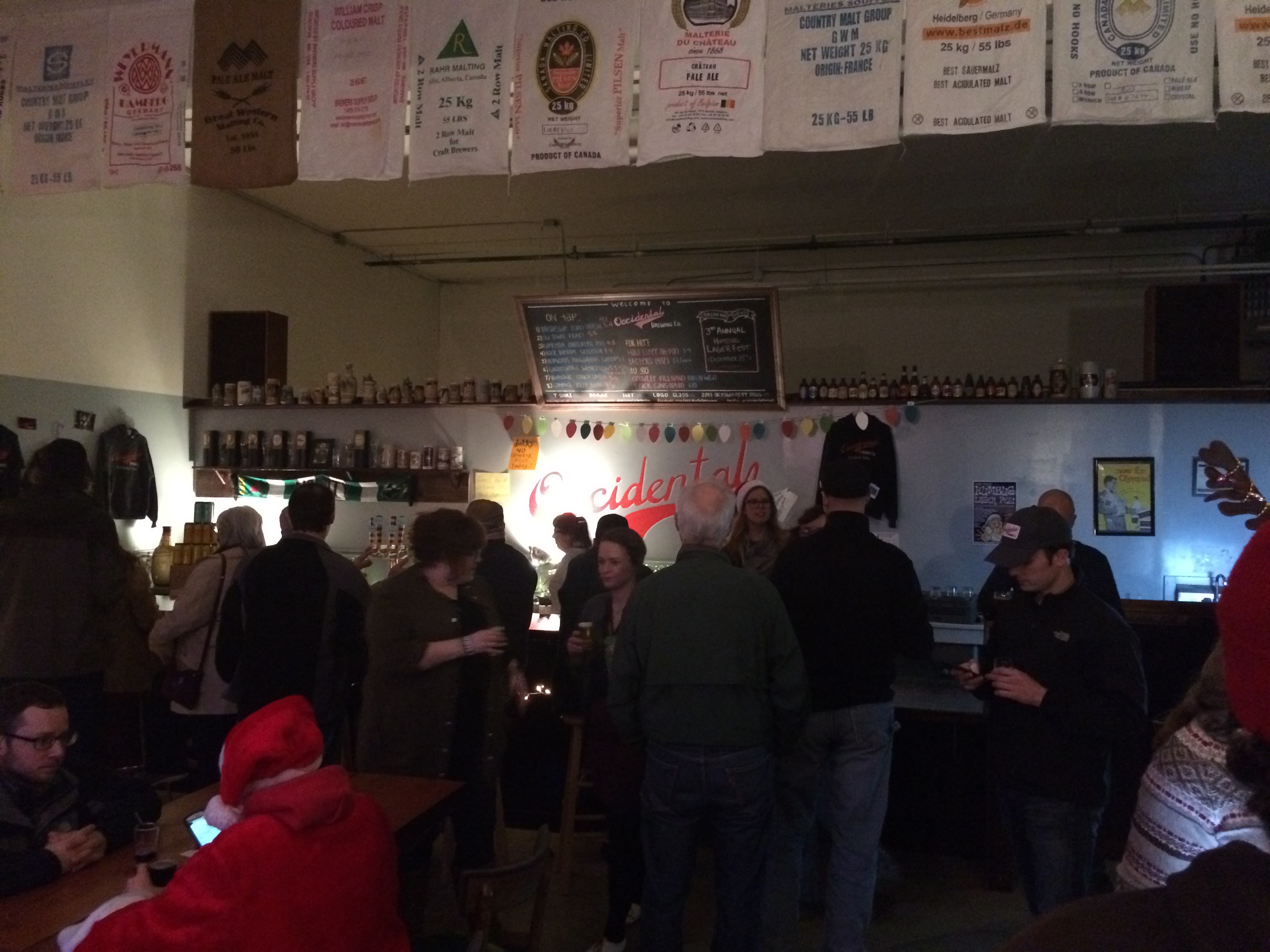 In addition to beer from Occidental Brewing the following other breweries will be pouring beer.
Klosterbrauerei Andechs
Oedipus Brewing
Everybody's Brewing
Heater Allen Brewing
Culmination Brewing Company
54-40 Brewing Co
Baerlic Brewing Co.
Hopworks Urban Brewery
Breakside Brewery
Upright Brewing
Holy Mountain Brewing
Ecliptic Brewing
Arch Rock Brewing Company
Level Beer
Fat Head's Brewery
The event will take place indoors inside the taproom and adjoining spaces all that will be decorated with a tree and plenty of festive lights! Christmas classics will be playing and there will even be a photo booth so you can get plenty of pictures in those ugly sweaters.
Admission into Occidental Lager Fest is $10 and includes a logo taster glass along with six tokens for samples. Samples are 4oz each. If you go through your six tasters and would like more it is $5 for four more additional tokens. And if full pints are your thing they'll be four tokens each. The fest is open to those of legal drinking age.
And get in the holiday spirit by bringing a can of a non-perishable food item. For doing so you will receive one extra token with your initial purchase of glass and tokens!
Occidental Brewing
6635 N. Baltimore Ave
Portland, OR