Old Ivy Brewery 7th Anniversary Bash
|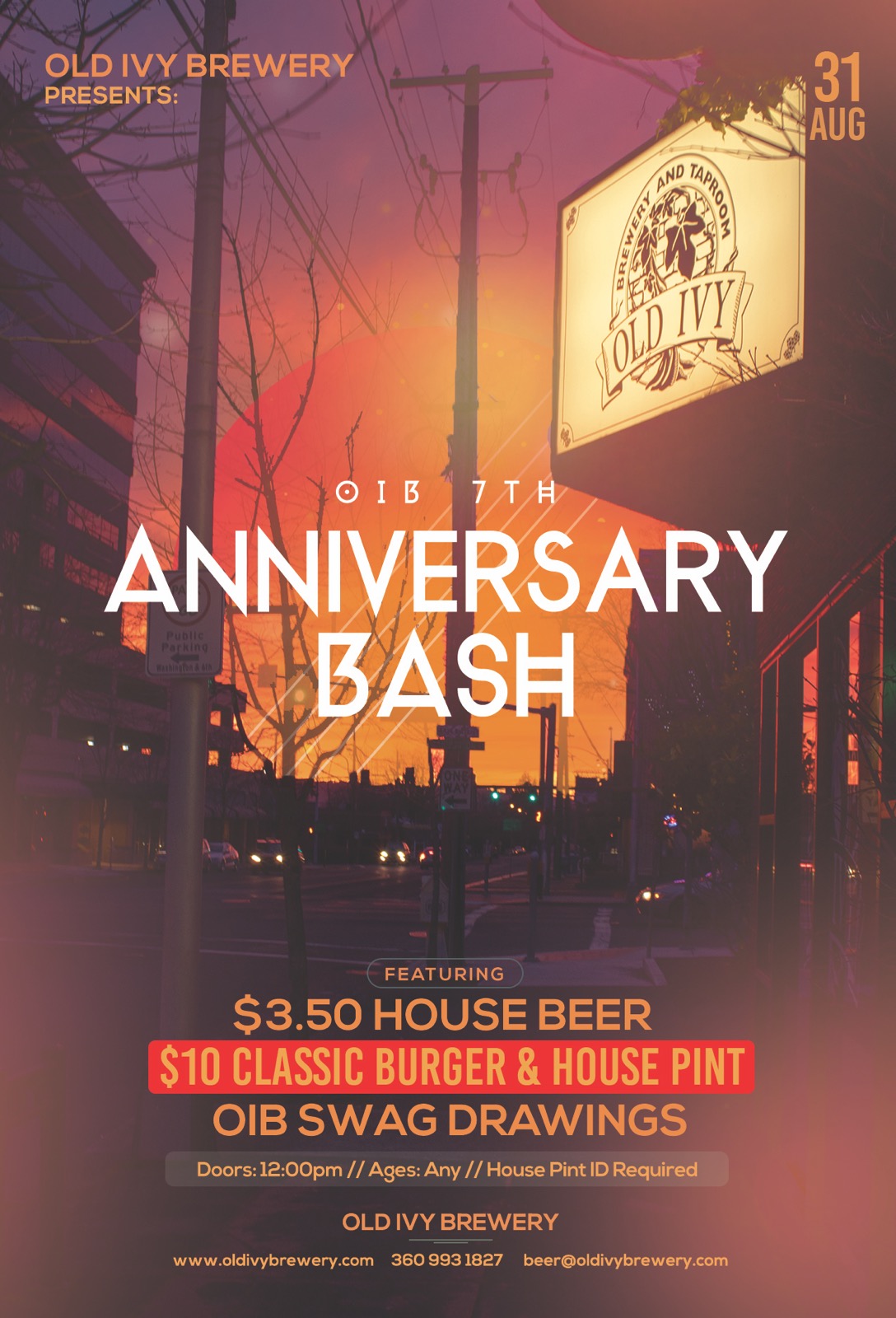 One of downtown Vancouver's original breweries will celebrate its anniversary over the upcoming Labor Day Weekend. Old Ivy Brewery has been brewing beer for the past seven years after taking over at the shuttered Salmon Creek Brewery. To mark this milestone, Old Ivy Brewery will host its 7th Anniversary Bash on Saturday, August 31st from Noon-11:00pm.
In appreciation to all of its loyal customers, Old Ivy Brewery will celebrate for one day with a great deal on beers and food. On Saturday all house beers ar $3.50 and to fill you up, a Classic Burger and House Beer Combo is only $10.00!
There will also be Old Ivy raffle prizes takin place all day long. Arrive early and stay late for the best opportunity to win!
Old Ivy Brewery
108 W Evergreen Blvd
Vancouver, WA 98660