Oregon City Brewing Announces 3rd Annual Oregon Trail Brewfest
|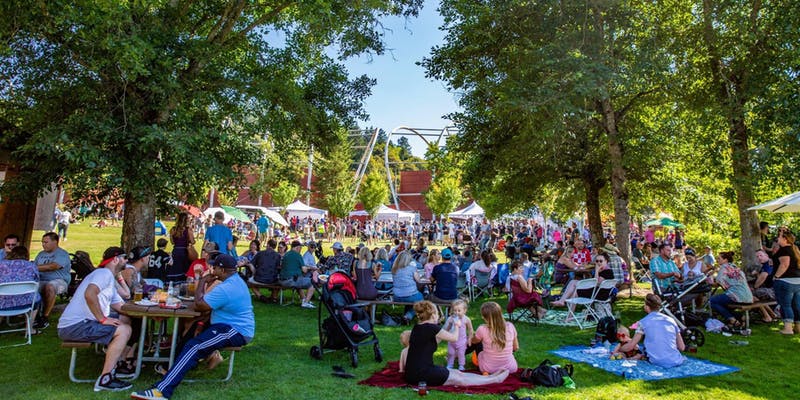 Oregon City, OR, July 8, 2022 – Oregon City Brewing has announced the participants for the 3rd Annual Oregon Trail Brewfest – back after a two-year hiatus – set to take place at the End of the Oregon Trail Interpretive Center, located at 1726 Washington St. in Oregon City on Saturday, July 23 from 12 pm to 9 pm.
The brewfest will feature beer and cider from all over Oregon along the original Oregon Trail.
"Oregon City Brewing is ecstatic to get the brewfest up and running again so that we can see our beer-drinking friends in the Oregon City community and beyond," Oregon City Brewing sales representative Adam Sivits said.
The festival will feature two offerings from each of the participating breweries and cideries, which includes:
12 Bridge Ciderworks
Away Days Brewing
Breakside Brewery
Brewery 26
Coin Toss Brewing
Cooper Mountain Ale Works
Ecliptic Brewing
Gigantic Brewing Co.
Great Notion Brewing
Laurelwood Brewing
Leikam Brewing
Level Beer
Little Beast Brewing
Living Haus Brewing
Mad Cow Brewing
McMenamins Brewery
Montavilla Brew Works
Old Town Brewing
Oregon City Brewing Co.
Pono Brewing
Portland Cider Company
Public Coast Brewing
Reverend Nat's Hard Cider
Rogue Ales
Rosenstadt Brewery
Shattered Oak Brewing
Steeplejack Brewing
Stickmen Brewing Co.
Stormbreaker Brewing
Threshold Brewing
Upright Brewing
Von Ebert Brewing
Wayfinder Beer
There will also be several food carts, including: Bayou Bros Cajun Boil, Taco King Mexican Grill, Mr. C's BBQ, Queen Chili, Hasta La Pasta, SomSoms Hawaiian Shave Ice, Trecs Treats, and Chic's Coffee Etc.
There will be live music all day, starting with Dear Drummer, and followed by Camp Crush, The Celebrators, Silver Triplets of the Rio Hondo, Night Heron, and ending with White Bike.
The Oregon Trail Brewfest is an all-ages affair, and will feature plenty of lawn games and other activities to keep young ones busy. Attendees can purchase tickets at https://www.oregontrailbrewfestival.com, and tickets will also be available to purchase at the door the day of the event. Attendees wishing to participate will get a festival glass and 10 drink tickets for $20.