Oregon City Brewing Announces 4th Annual Oregon Trail Brewfest
|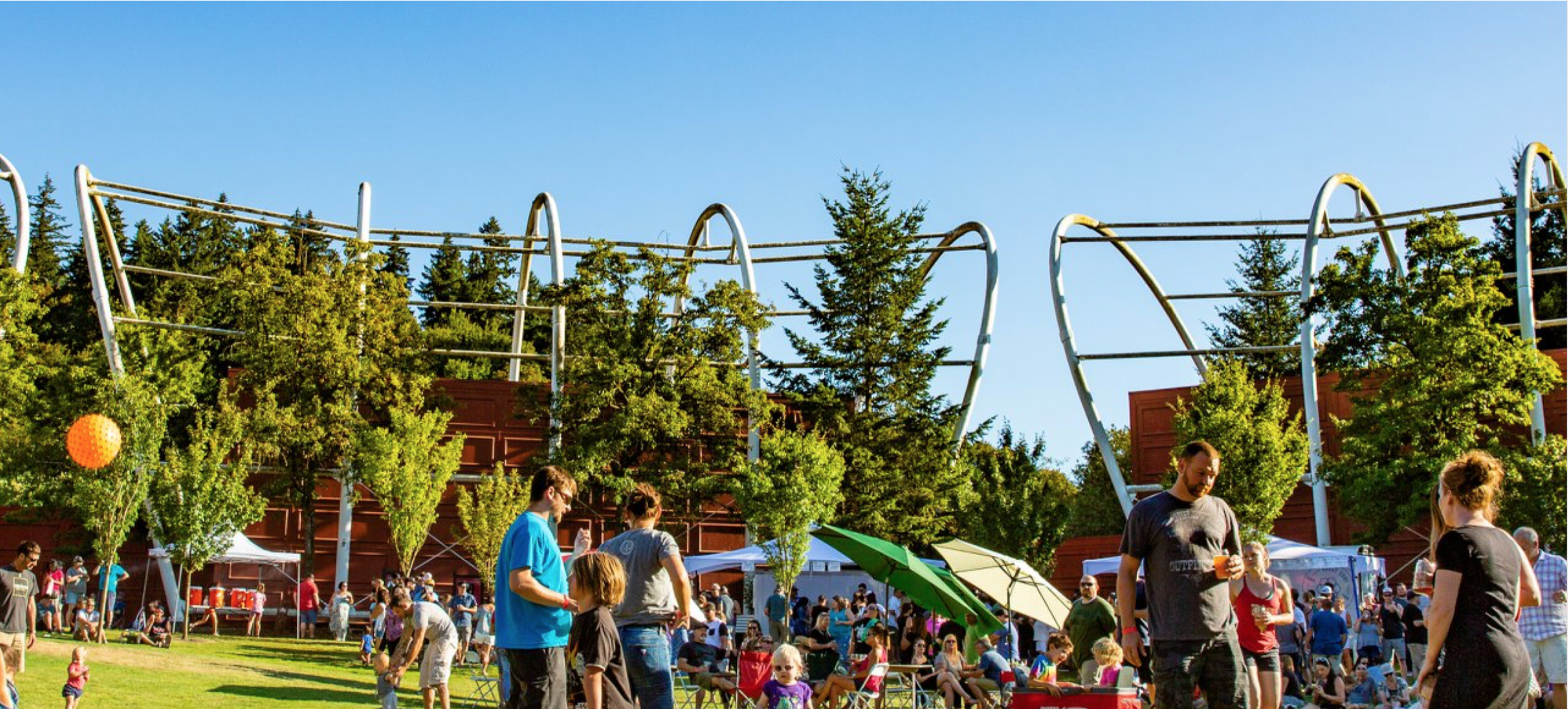 The historic Oregon Trail will be the backdrop of the 4th Annual Oregon Trail Brewfest presented by Oregon City Brewing. This one-day brewfest will feature over 40 breweries and cideries in one setting.
Taking place on Saturday, July 20th from 11:00am to 10:00pm, the 2019 Oregon Trail Brewfest will be held at the End of the Oregon Trail Interpretive Center in Oregon City. Here the festival will bring together breweries and cideries that span the 2,170 mile Oregon Trail. The Oregon Trail Brewfest will have beer and cider from Missouri, Kansas, Nebraska, Wyoming, Idaho, and Oregon, all guaranteed not to give you dysentery.
"We're excited about this diverse lineup, and the opportunity for festival-goers to try beer from all along the historic Oregon Trail," said Oregon City Brewing sales representative Adam Sivits in a statement.
Here's a preview of the festival's beverage suppliers.
Participating Breweries:
Bent Shovel Brewing
Boise Brewing
Boulevard Brewing Co.
Breakside Brewery
Coalition Brewing
Coin Toss Brewing
Double Mountain Brewery
Ecliptic Brewing
Fearless Brewing Co.
Feckin Brewery
Full Sail Brewing Co.
Gigantic Brewing Co.
Groundbreaker Brewing
Iron Rail Brewing
Kros Strain Brewing
Level Beer
Little Beast Brewing
McMenamins Brewery
Melvin Brewing
Migration Brewing
Montavilla Brew Works
Occidental Brewing Co.
Old Town Brewing
Ordnance Brewing
Oregon City Brewing Co.
pFriem Family Brewers
Pono Brewing
Rogue Ales
Second Profession
Shattered Oak Brewing
Stickmen Brewing Co.
Stormbreaker Brewing
Upright Brewing
Vanguard Brewing Co.
Von Ebert Brewing
Woodland Empire
Xicha Brewing Co.
Participating Cideries:
12 Bridge Ciderworks
Bauman's Cider Company
Portland Cider Company
Reverend Nat's Hard Cider
In addition to the beer and cider, several food carts will be on site, including Olympia Provisions, Trails End Kettle Corn, Killer Burger, Lil Porkies, Kona Ice, and Adelina's Mexican Food.
Live music at the Oregon Trail Brewfest will take place form 11;00am to 9:00pm. Performers include Vandylan & The Dead (11:00a,-Noon), Mike Coykendall (12:30-1:30pm), Dear Drummer (2:00-3:00pm), Trashcan Joe's (3:30-4:30pm), The Celebrators (5:00-6:00pm), Camp Crush (6:30-7:30pm), and Charts (8:00-9:00pm).
The Oregon Trail Brewfest is an all-ages affair, and will feature plenty of lawn games and other activities to keep young ones busy. Entry is $25.00 and includes 12 beer tokens and a festival glass. Advance tickets ($28.16 after fees) can be purchased HERE. Tickets will also be available to purchase at the door the day of the event.
A portion of the proceeds of the festival will go to the Downtown Oregon City Association to help support the revitalization of Oregon City's historic 175-year-old downtown.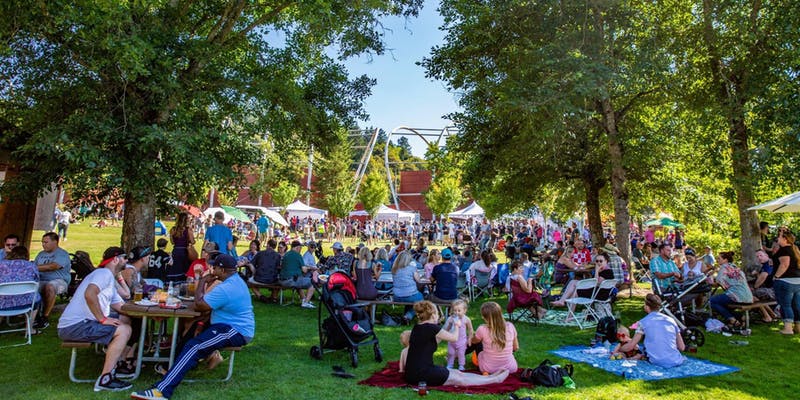 Oregon Trail Brewfest
1726 Washington St.
Oregon City, OR 97045