Oregon Craft Beer Month Events and New Brewmaster at Rock Bottom Portland
|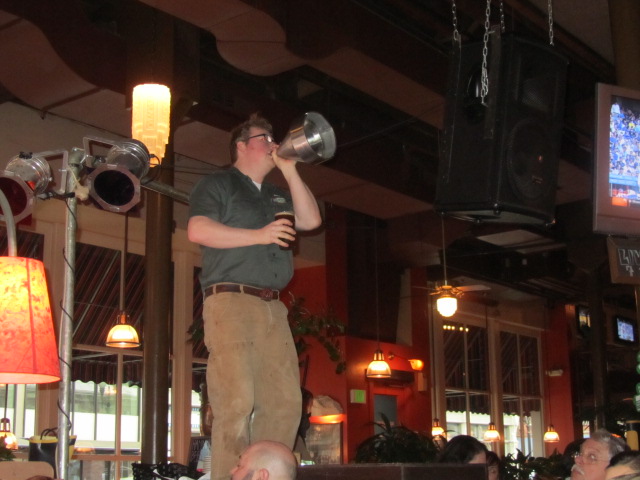 Located in the heart of downtown and still one of two breweries in Portland's business district, Rock Bottom is set to host four events over each of the upcoming Thursdays in July. This also happens to be the last month of that current Brewmaster Charlie Hutchins will be leading the brewhouse. It has been announced that when Hutchins departs to begin his own endeavor, 54°40′ Brewing Co. with his former assistant Bolt Minister, Todd Britt will be taking over his duties.
Britt is currently the Brewmaster at Rock Bottom in Warrenville, Illinois, just outside of Chicago and will be relocating to Portland later this month. Prior to joining Rock Bottom, Britt brewed alongside Jared Rouben at Goose Island's Clybourn Brewpub. This is the brewpub that began the Goose Island Empire that has grown immensely over the years. Britt also was part of getting Goose Island's Wrigleyville Brewpub back up and running.
Here's a listing of July events at Portland's Rock Bottom.
Yippee Ki-P-A Tapping
Thursday, July 9 – 5:30 to 6:30pm
Rock Bottom is excited to introduce its first ever Wheat IPA beer during Oregon Craft Beer Month. Come by to be one of the first to try this new beer.
Comparative Beer Tasting
Thursday, July 16 – 5:30 to 6:30pm
What's your favorite IPA? Rock Bottom will be comparing IPAs from various breweries and rediscovering why this beer is Oregon's favorite.
Short Timer's Tapping
Thursday, July 23 – 5:30 to 6:30pm
Charlie Hutchins final brew for Rock Bottom makes its final debut before he departs to open 54°40′ Brewing Co. with his former assistant Bolt Minister.
Beer & Sausage Pairing
Thursday, July 30 – 5:30 to 7:30pm
Rock Bottom's kitchen is making some sausage and it'll be served with an array of Rock Bottom beer.
Rock Bottom Portland
206 SW Morrison St.
Portland, OR 97204