Orval Day, Single Hop Mini Fest, Cider Rite of Spring And The Rest Of The Weeks Craft Beer Events
|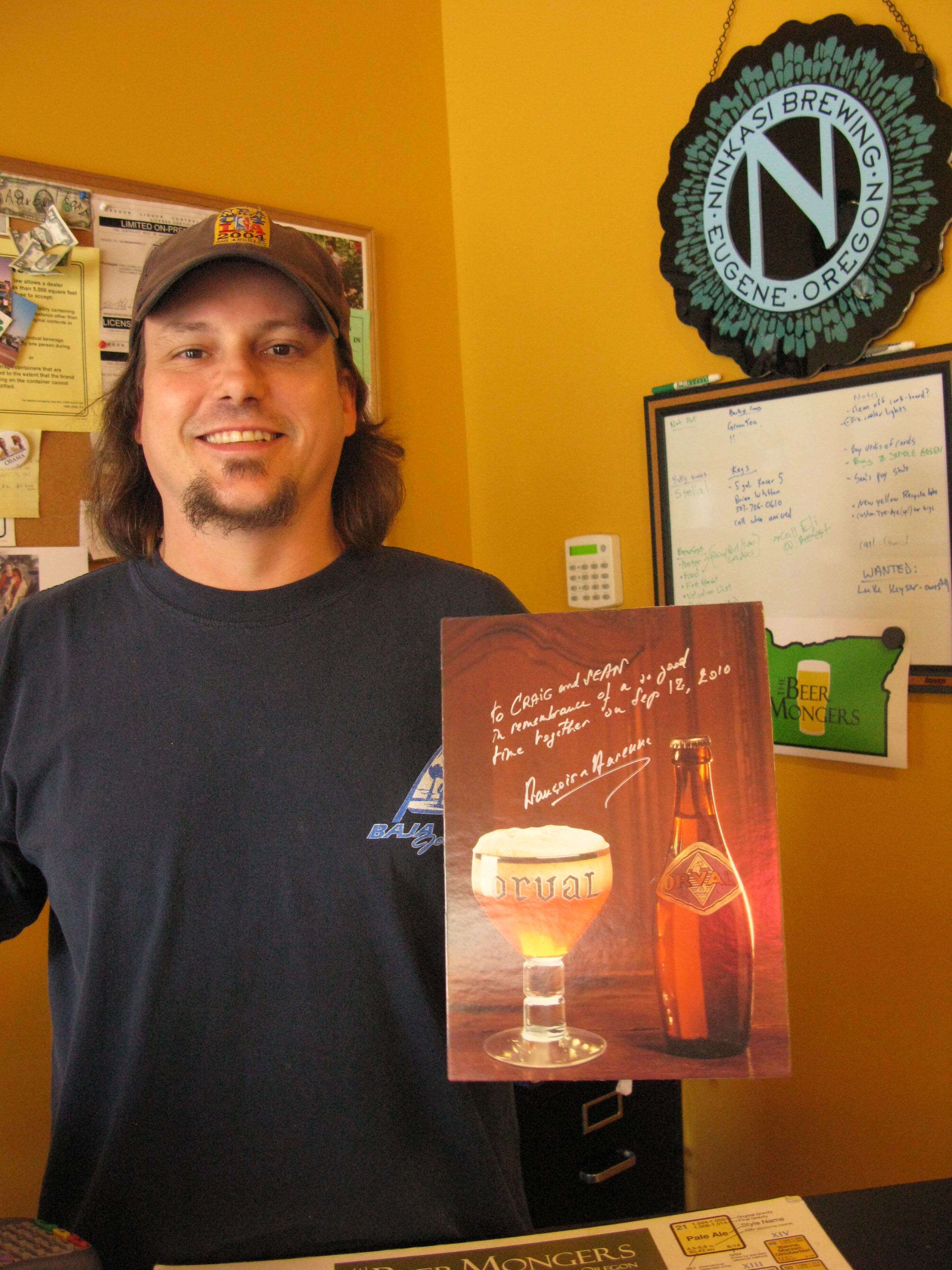 Orval Day, single-hop mini fest and ciders galore lead the lineup of craft beer events for the week of March 23rd.
Nobility Imperial IPA Release
6 p.m. Thursday March 23, NWIPA, 6350 SE Foster Rd.;
Another shipment of Noble Ale Works is landing at Portland's dedicated IPA taproom– Nobility Imperial IPA, the 2016 GABF Gold Medal winning beer, plus they'll also have Sailor Mom Imperial IPA on tap.
Lagunitas Pints & Pups
Thursday March 23, McMenamins 23rd Avenue Bottle Shop, 2290 NW Thurman St.;
Lagunitas is pouring samples of some delicious beers and you and your puppy are welcome, say the nice folks at McM's bottle shop…here's the beer list as sent by those fine Lagunitas folks.
12th of Never
Tropically Hoppy. Light, yet Full-Bodied. Bright and Citrusy. A blend of Old and New School hops that play bright citrus, rich coconut, and papaya-esque flavors, all on a solid stage of English puffed wheat. Tropically hoppy. Light, yet full-bodied. Bright and citrusy. The 12th of Never Ale is everything we've learned about making hop-forward beer expressed in a moderate voice. Pale, cold, slightly alcoholic and bitter.
Hop Stupid IIPA
A Double-Barrel Dose of Malt and Hops: The beer with a guarantee built right into the name, this one is destined to blast through the flavors from the night before. Massively dry-hopped for your aromatic pleasure.
Undercover Shutdown Ale
Our malty and rich beer with a snappy hop finish truly defies style…Imperial Mild?…Uber ESB?… We do know for sure that it is Unforgiven and Unrepentant.
Doppel Weisen
This special brew was designed with the help of our Freistaat Bayern brothers who also built the brewhouse upon which we brewed it. It's a new twist on an old tradition.
Davey Murray's Scotch Ale
This Scotch Ale is sweet, but not cloying. It's strong, but not brash. It's smooth and smokey, like a good dram among friends.
pFriem Spring pFling Weekend
5 p.m. Thursday March 23, Chill N Fill, 5215 N Lombard St.;
Chill N Fill and and pFriem Family Brewers celebrate the release of pFriem's new Kettle Soured Passion Fruit Pale. In addition, Triple IPA, Brett Trois Pale, Flanders Red, Oatmeal Stout, Oud Bruin, Pilsner and Mosaic Single Hop Pale will all be on tap and pFriem Gear will be available from 5-8 p.m. on Thursday.
Orval Day
Saturday March 25, Belmont Station, 4500 SE Stark St; The BeerMongers, 1125 SE Division St.;
Orval Day celebrates one of the world's best and most influential beers,  he said, basically cutting and pasting Belmont Station's Orval Day Blurb (minus the exclamation points, of course. There are SOME standards to uphold…) – the first brett beer to  enter the US. Orval expert and official Orval Storyteller Tom Bowers will be in the house  (4 p.m. at Mongers; 5:30-6 p.m.  at BS) to share the famous Orval story of the fish and the ring, but the celebration happens all day long.
At Belmont Station, they'll be serving bottles of Orval behind the bar in the appropriate goblet, and in the bottle shop, if you take home four bottles of Orval, you can also take home one of the Orval goblets while supplies last.
The Trappist monks that brew Orval engage in philanthropic endeavors all the time and Orval importer Merchant du Vin will be making a donation to MAP International for every Orval sold, and Belmont Station will also be donating a portion of the proceeds from Orval Day to MAP International, a global health and relief organization that partners with people living in poverty to save lives and develop healthier families and communities.
Adopt A Hop Festival
2-6 p.m. Saturday March 25, Baerlic Brewing Co. & Taproom, 2235 SE 11th Ave.; $20 at the door includes 4oz pours of seven single hop beers, advance tix recommended.
The Baerlic crew celebrates spring and hops with a single-hop minifest that includes beers from Baerlic, Migration Brewing Company, Hopworks Urban Brewery, Widmer Brothers Brewing, Coalition Brewing, and Stormbreaker Brewing, plus the opportunity to meet their hop farmer, Crosby Hop Farm and learn about growing hops and using hops in homebrew from the folks at F.H. Steinbart.
MEET THE FARMER: You've heard of meet the brewer, but now its time to meet our hop farmer. Most of the hops we use here at Baerlic are Oregon grown Crosby Hop Farm in Woodburn, OR—a 5th generation hopfarm with an impeccable taste for quality and sustainability! They'll be in-house to talk hops and the hop industry.
HOMEGROWN HOPS & HOMEBREW: When we started homebrewing in 2007, we cut our chops and learned the ropes from our good friends F.H. Steinbart Co. They'll be in-house slinging hop rhizomes and hop gadgets and hop sensory and more.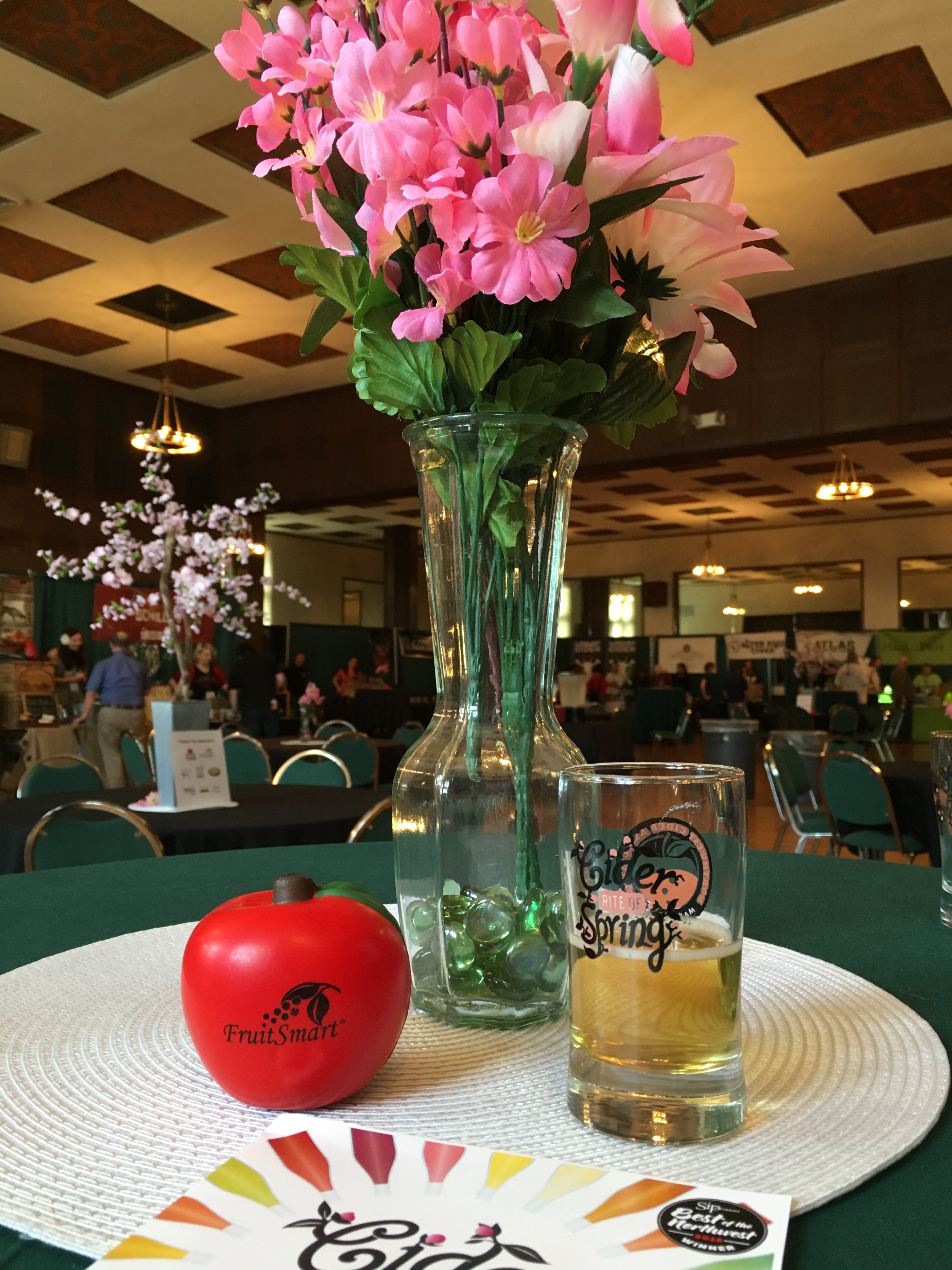 Cider Rite of Spring
Noon- 6 p.m. Saturday March 25, The Evergreen PDX, 618 SE Alder St.;  $25 includes a tasting glass; VIP tix also available, 21 and over only.
The fourth annual Cider Rite of Spring is a celebration of the blossoming Northwest cider industry that will feature nearly 100 unique ciders served by 30 different cidermakers in a beautifully renovated historic event space. SIP Northwest called it Lauded as the "Best Northwest Cider Festival" in 2015, and this year's model offers tastings from 1859 Cider Co., 2 Towns Cider House, 7Bev Corp., Alter Ego Cider, Baird & Dewar Farmhouse, Bandon Rain, Bauman's Cider, Bull Run Cider, Cider Riot!, Dragon's Head Cider, Elk Horn Brewery & Cider House, Finnriver Farm & Cidery, Locust Cider, McMenamins Edgefield, New West Cider, Pear UP, Portland Cider Co., Red Tank Cider, Reverend Nat's Hard Cider, Runcible Cider Co., Schilling Cider, Seattle Cider Co., Snowdrift Cider Co., Spire Mountain Ciders, Square Mile Cider, Steelhead Cider, Swift Cider, Tieton Cider Works, Tumalo Cider Co., and Woodbox Cider.
Wasabi Sushi will sell food on-site, including gluten free and vegan options; and a pop-up retail store will allow attendees to buy their favorite ciders to-go.
Pacific Rain Launch Party
7 p.m. Sunday March 26, Wonder Ballroom, 128 NE Russell St.; 21 and over only.
Ninkasi Brewing is throwing a party to celebrate the newest member of their flagship family, Pacific Rain Northwest Pale Ale. Expect lots of good beer and music by Candy Apple Bleu & Goldfoot.
Cinema Sundays
9 p.m. Sundays, EastBurn, 1800 E Burnside; free admission
Cinema Sundays is EastBurn's new event that includes recent release and classic movies on the big screen plus drink specials and a popcorn bar. "Zombie Cats from Mars" is this Sunday's flick, and I am so there…