Pabst Blue Ribbon Adult Easter Kegg Hunt
|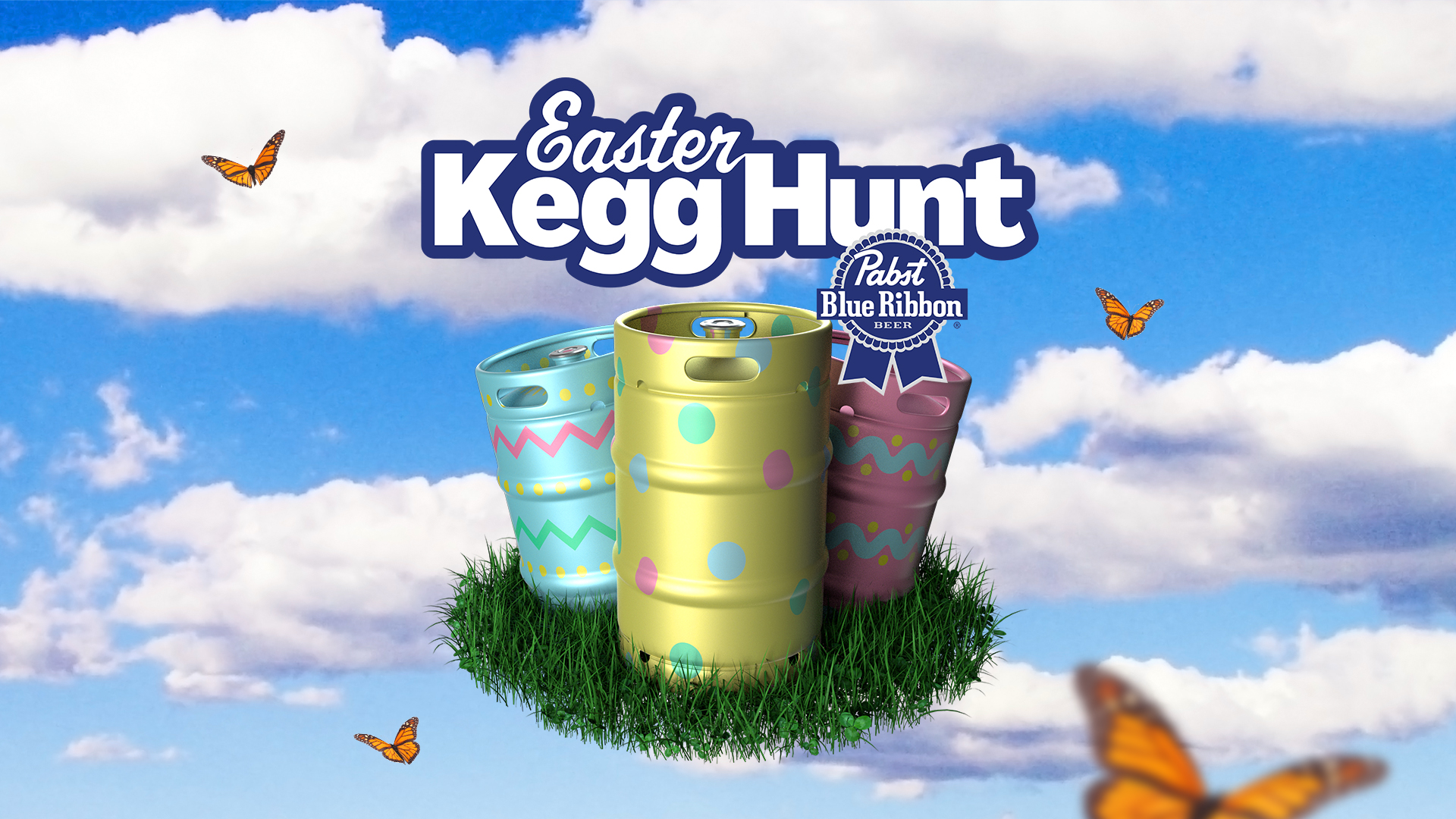 With Easter weekend just a day away, Pabst Blue Ribbon is set to bring a bit of nostalgia back to adults as it hosts an Easter Kegg Hunt! As the kids hunt for Easter eggs, adults will be able to hunt for a perfect adult treat – a pastel decorated Easter Keg!
On Saturday April 16th, residents of Portland, Oregon; Milwaukee, Wisconsin; Philadelphia, Pennsylvania; and Tampa, Florida will be able to search their towns for a pastel painted keg of PBR beer.
Each of the PBR Keggs will be carefully hidden around each city in various public places. The hunt is free to participate in and any stealthy resident aged 21 and over that finds the grown-up friendly Easter treat is free to keep it. These Keggs are notably larger than eggs, so they shouldn't be too hard to find…you just may need a larger Easter basket.
Clues to the hunt will be posted in the PBR social channels – Instagram + Facebook + Twitter – to help Kegg hunters. In the event of a tie breaker, participants will have to beat their opponent in a game of trivia.
Winners of the Easter Kegg Hunt will be featured on PBR social channels and will not only walk away with the pastel kegg just in time to decorate for Easter dinner, they will also receive a gift card to buy a fresh keg of PBR to celebrate their win!
NO PURCHASE NECESSARY. Contest end 4/16/2022. Must be 21+ and a U.S./D.C. resident to enter. Void where prohibited. Visit https://pabstblueribbon.com/kegghunt for full terms & conditions. This contest is in no way sponsored, endorsed, administer by or associated with Instagram. ©2022 Pabst Brewing Co., Milwaukee, WI. Drink Responsibly.