Pearl District Beer & Arts Fest Announces its Beer List
|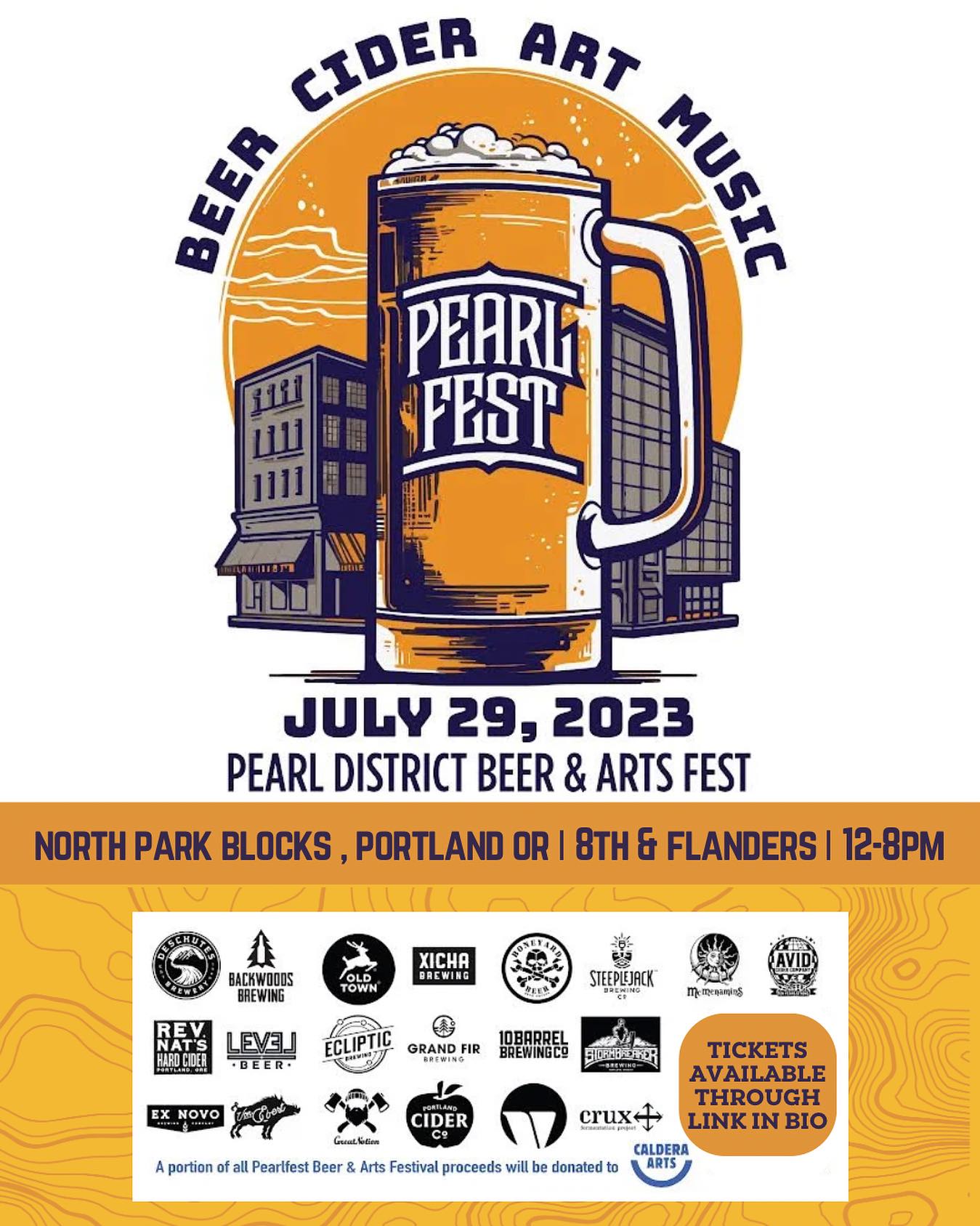 With the forecast in the low 80's, its going to be a great day for the inaugural Pearl District Beer & Arts Fest that takes place on Saturday, July 29, 2023 from Noon – 8:00pm. This new beer festival, that is somewhat of a stand in for the Oregon Brewers Festival that would have normally taken place this weekend, will be held in the shaded North Park Blocks in Northwest Portland!
Organized by Deschutes Brewery and Backwoods Brewing Company, the Pearl District Beer & Arts Fest will take over the tree covered North Park Blocks with over twenty Pacific Northwest breweries and cideries, food carts, local artists, and live music. In the past, this park has been a great location for a beer festival as it was once home to the Portland International Beer Fest, the Portland Criterium and more. It's easy to get to and will be a great addition to the weekend ahead!
This earl District Beer & Arts Fest came together to honor the rich history of brewing in Portland in the nearby Brewery Blocks. For nearly 150 years, Oregon has been on the map for great beer, thanks in part to pristine mountain water, a grain and hop friendly climate, and brewers' passion to create some of the best beers in the world.
To get ready for the festival, the Pearl District Beer & Arts Fest tap list is coming together quite nicely. Many of the breweries will be serving up two offerings. Here's a preview of the tap list.
Pearl District Beer & Arts Fest Tap List:
Deschutes Brewery
Hachimitsu Mai Honey Rice Lager
Hippie Sunrise Hibiscus Hazy Pale
Backwoods Brewing
Dreamsicle Golden Ale
Deschutes/Backwoods Collab – Over the River and to the Woods Hazy IPA
Von Ebert Brewing
TBD Pilsners
Level Beer
Sweep the Leg Japanese Lager
Game On IPA
Ex Novo Brewing
Perle Haggard Pilsner
Garden Wall IPA
Grand Fir Brewing
Candy Rain Modern Rustic Pilsner
GFB IPA
Old Town Brewing
TBD
StormBreaker Brewing
Beach Boy Kettle Sour
Portland Pickles Chair Raiser WC IPA
Xicha Brewing
Chela Mexican Lager
Jugosa Hazy IPA
Rev Nat's Hard Cider
Viva La Pineapple
Punch
McMenamins Breweries
The Juice to Your Squeeze Hazy IPA
Jazz Cat Pale with Sake Yeast
Portland Cider
Grapefruit Gimlet
Imperial Dry
Crux Fermentation Project
Glow Stick Hazy IPA
Ghost Captain IPA
Steeplejack Brewing
West Coast Pilsner
Alewife Dark Mild
Avid Cider
Jungle Juice
Royal Apricot
Great Notion Brewing
Seedless Gose
Van Beer Hazy IPA
10 Barrel Brewing
Smooth Rustic Jasmine Rice Lager
Sundelion Elixir Hylian IPA
Boneyard Beer
Diablo Rojo
Bone-A-Fide
Vice Beer
Breakfast Club Mimosa Sour
Do You Copy New Zealand Hazy IPA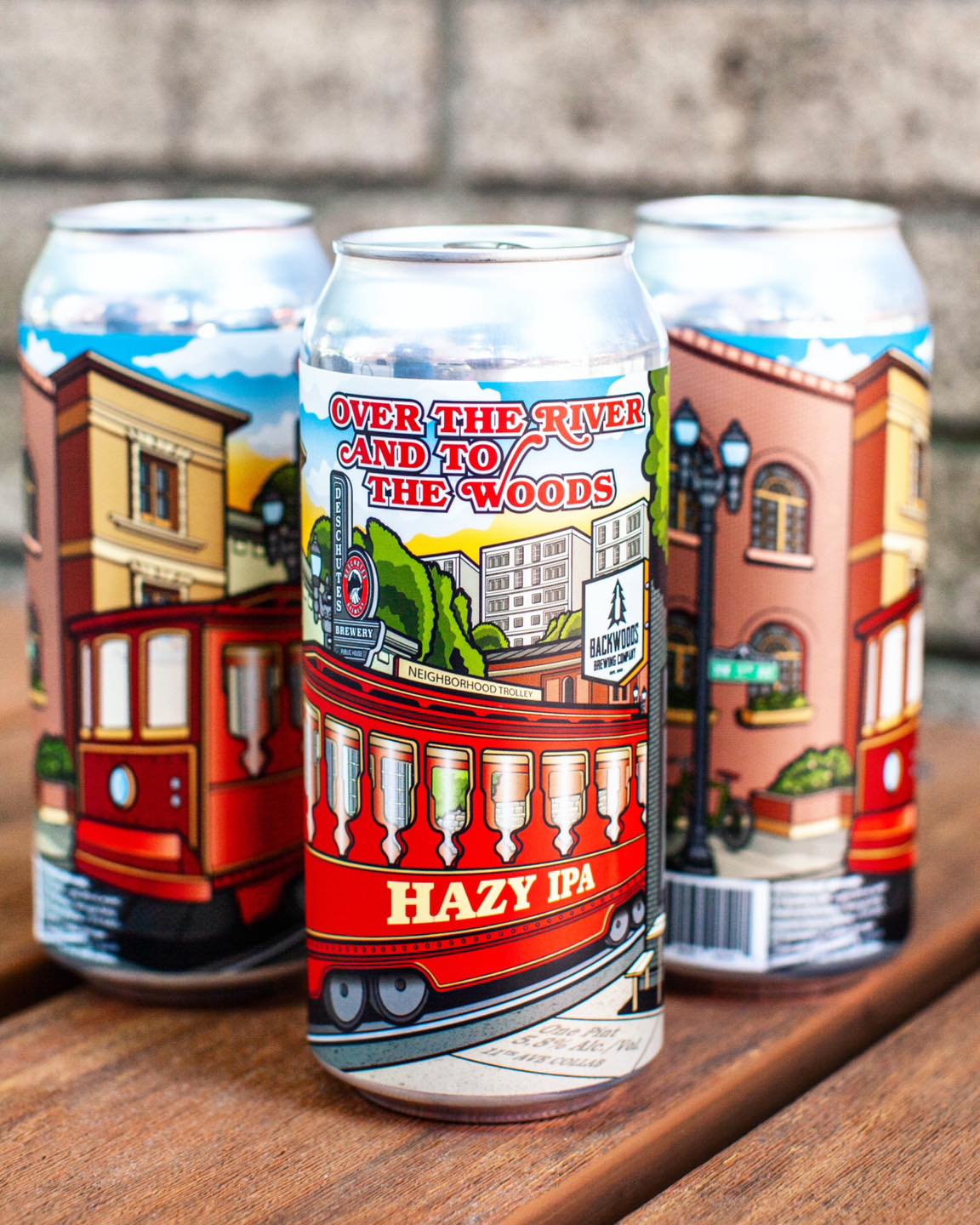 In addition to the beers and ciders pouring, there's a days worth of live music lined up that kicks off right at noon when Corrine Sharlet takes the stage. She brings her bone-deep lyrics and a magnetic, haunting voice, as her music captures the imagination like the high deserts of Central Oregon where she was raised. Drawing comparisons to Lana del Ray and Anais Mitchell, the Portland based singer/songwriter writes striking songs that delicately balance unusual chord progressions with ethereal nostalgia.
Then Leo Moon takes the stage 1:45pm as Brian Adrian Koch brings his solo incarnation to the stage. California born and Oregon raised, Brian has been active in the Portland music scene since arriving in 2000. He is a current and founding member of indie rock band Blitzen Trapper and psychedelic folk duo Dead Lee. Appearing now as a solo acoustic performer, his minimal and haunting tunes are stripped down paeans to the glorious absurdities of life; harmonica spattered psalms to the void.
The Coastline performs at 4:00pm. This Portland based Funk Rock band includes Luke Albright, Jacob Deboie and Joe Ausburger. To close out the event, My Siamese Twin takes the stage at 6:15pm. The Portland based cover band plays songs by many of the alternative bands of the 80's and 90's. Bands such as The Smiths/Morrissey, The Cure, New Order, Peter Murphy, The Cult, The Psychedelic Furs, The Church, REM, Depeche Mode and many more!
Tickets to the Pearl District Beer & Arts Fest are on the more affordable side at $30 each that includes a souvenir mug and 10 tokens. Additional tokens are $10 for three tokens. One token for a taster and two tokens for a full pour. Advance tickets can be purchased by clicking here. Kids under 12 are allowed free entry.
A portion of all proceeds from the Pearl District Beer & Arts Fest will benefit Caldera Arts. Founded by Dan Wieden and his family in 1996, Caldera Arts' mission is to inspire and support youth from underserved communities by awakening the potential of their creative voice.
To learn more about the event, visit pearlbrewfest.com.
Pearl District Brew & Arts Fest
North Park Blocks
NW 8th and NW Flanders
Portland, OR 97209