Pike Brewing To Release Stronger Bonds – Pink Boots Beer
|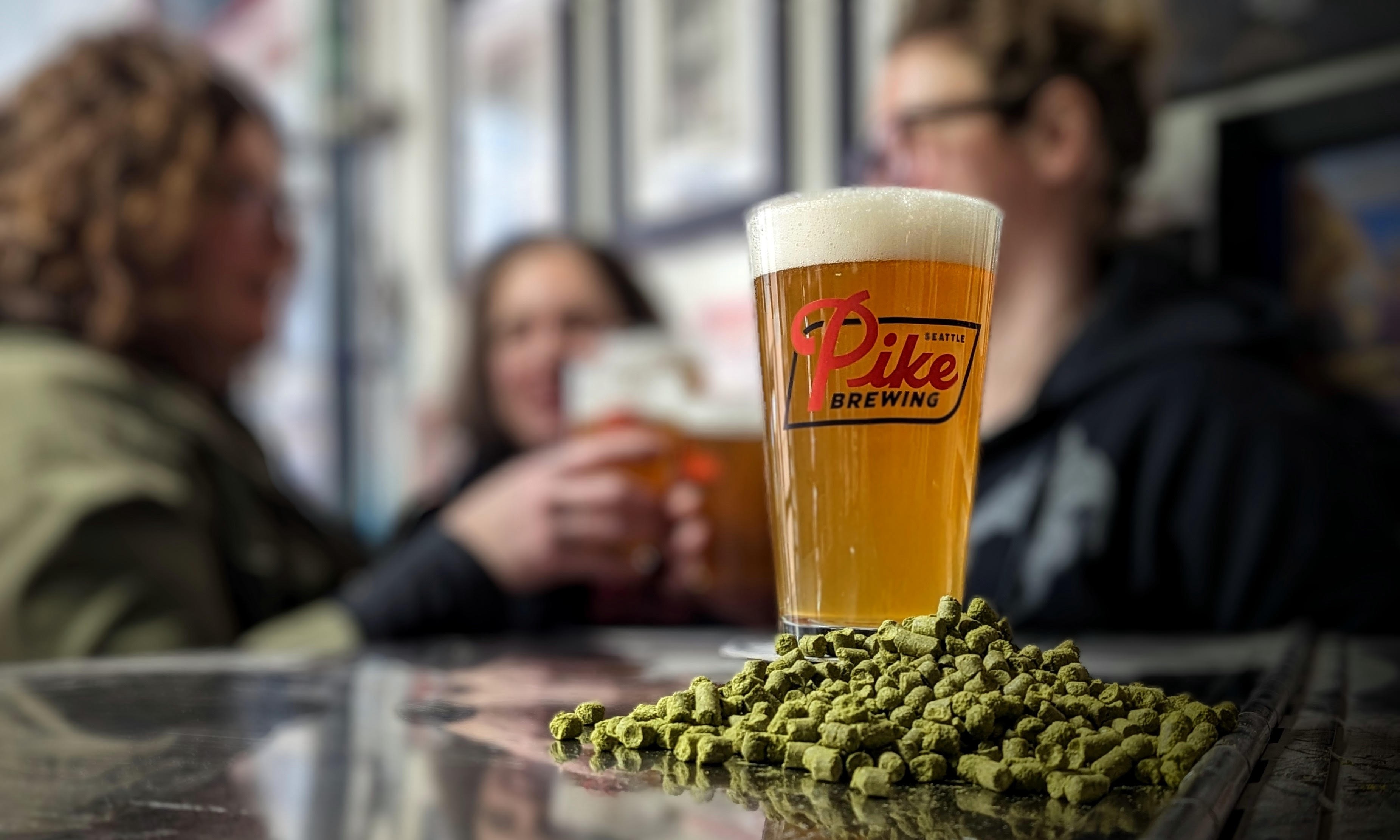 In time for International Women's Day that takes place on Wednesday, March 8, 2023, Pike Brewing has released Stronger Bonds. Brewed to honor the Pink Boots Society, this Double IPA features the Yakima Chief Hops Pink Boots Blend '22 Hops.
Pike's Head Brewer, Leslie Shore, used Amarillo, HBC 843, Idaho 7, Mosaic, YCH Pink Boots Blend '22, and Sabro hops to create Stronger Bonds. The beer is described has offering notes of guava and passionfruit supported by a light malt body.
This juicy double IPA is fermented with a thiolized yeast strain, unlocking aromatics not normally expressed in regular fermentation. Utilizing multi-layered hop additions and techniques, it is light gold in color with a medium hop bitterness. Stronger Bonds sits at 8.2% ABV and 35 IBUs.
"I first got involved with Pink Boots in 2012," said Leslie Shore, Head brewer of Pike Brewing. "Every year the organization grows to accept, educate, and promote women and non-binary individuals within the fermented beverage industry. It's important for me to be a member, as finding your niche and a career in any industry is a challenge and when you don't see anyone that looks like you it can be intimidating."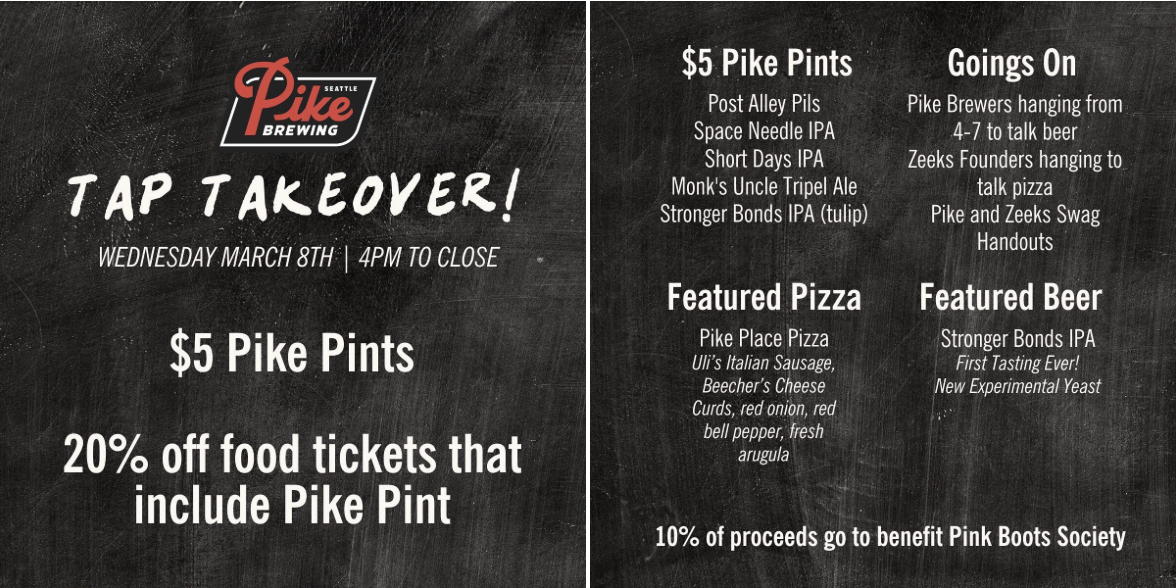 Zeeks Pizza in Seattle's Seward Park located at 4920 S. Genesee St. will host the release party for Stronger Bonds on Wednesday, March 8 from 4:00-9:00pm. During this release, Zeeks Pizza will feature $5 Pike pints along with a special pizza. The Pike Place Pizza features Uli's Italian Sausage, Beecher's Cheese Curds, Fresh Red Onion, Fresh Red Bell Pepper and finished with Fresh Arugula after the bake. Plus, all food tickets that include a Pike pint will receive 20% off and 10% of proceeds from the event will benefit the Pink Boots Society of Seattle.
The Pink Boots Society is an international collective of women in the brewing industry. Each year members from local chapters create a special beer in celebration of International Women's Day on March 8. A percentage of the sales from the special beer go towards scholarships and continuing education.
Stronger Bonds is available on draft during the month of March at Pike Brewing, Pike Taproom, and select retailers in the Puget Sound.