Portland Brewing Presents Hoppy Earth Day Brew Fest & 5K Earth Day Beer Festival
|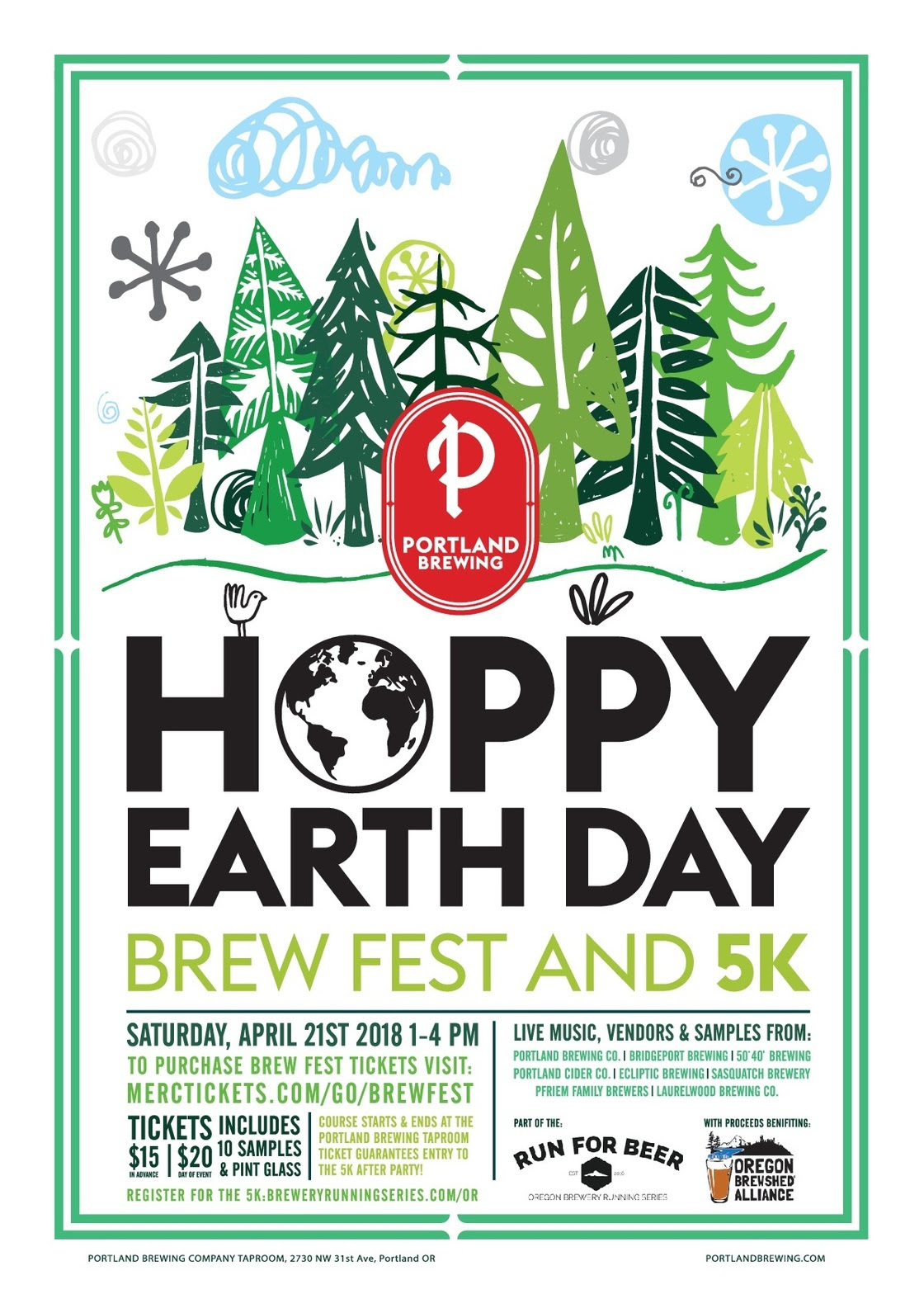 In time for Earth Day, Portland Brewing and the Oregon Brewery Running Series have teamed up for its Hoppy Earth Day Brew Fest & 5K Earth Day Beer Festival. This fun run and beer festival will take place on Saturday, April 21, 2018 at Portland Brewing from 1:00-4:00pm.
For those wanting to enter the 5K run with Oregon Brewery Running Series before the festival begins at $35.00 for entry. Advance tickets can be purchased by clicking HERE. Those participating in the run receive a free entry to the Brew Fest that begins at Noon.
Then after the race is when the Hoppy Earth Day Brew Fest & 5K Earth Day Beer Festival truly kicks off. Sample Portland's best breweries and support a wonderful non-profit protecting Oregon's watershed. Proceeds from this event benefit Oregon Brewshed Alliance®.
Participating breweries at the festival include Portland Brewing Company, Portland Cider Co., Ecliptic Brewing, Bridgeport Brewing, Sasquatch Brewery, 54 40 Brewing, Laurelwood Brewing Co., and pFriem Family Brewers.
Advance tickets are $15.00 each and at the door it will be $20.00 to enter. Ticket includes beer samples from each brewery and a commemorative tasting glass. To purchase advance tickets please click HERE.
Portland Brewing
2730 NW 31st Ave.
Portland, OR 97210