Portland Fresh Hop Beer Fest Takes Place On September 30 and October 1
|

Portland's largest fresh hop festival returns for its 13th year when the Portland Fresh Hop Beer Fest returns to Oaks Amusement Park on Friday, September 30 and Saturday, October 1. The state of Oregon is the second largest growing region of hops and our state's craft brewers enjoy celebrating the bounty of the harvest with its limited release fresh hop beers.
The 2016 edition of the Portland Fresh Hop Beer Fest will feature over 60 Oregon brewed fresh hop beers. A current beer list that will continue to be updated can be viewed by clicking this link. With a little over ten days to go until the fest, there are already 57 beers that have been wrangled by the festival organizers.
Friday hours for the Portland Fresh Hop Beer Fest are 5:00 to 9:00pm and is only open for adults 21 years of age or older. Then on Saturday the hours are Noon to 8:00pm with minors allowed this day only until 5:00pm. Oaks Amusement Park rides will be open from Noon until 7:00pm on Saturday. For the best selection of fresh hop beers its best to arrive on Friday or before 3:00pm on Saturday.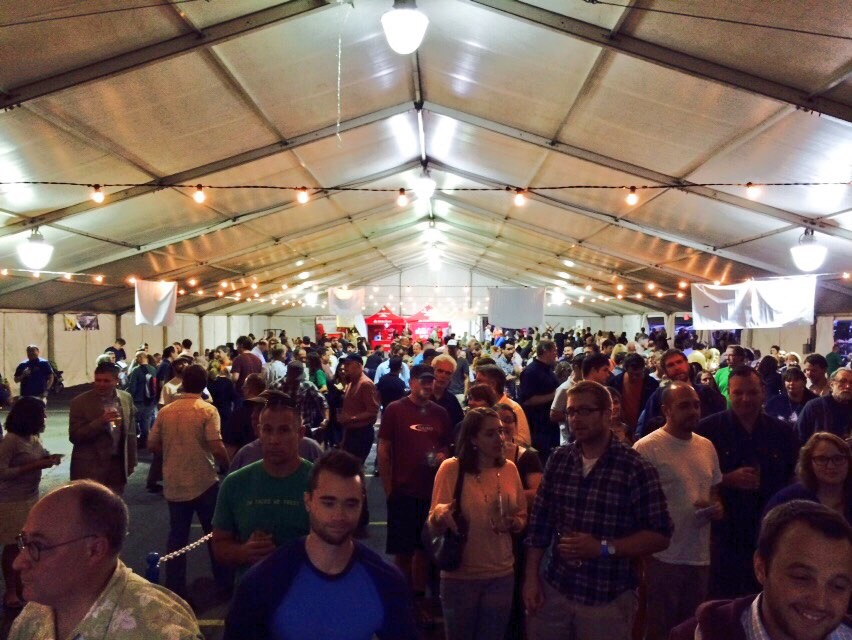 Admission to the event is free; in order to drink, it costs $20 for a souvenir glass and eight drink tickets. Advance tickets are on sale at http://www.merctickets.com/events/36688850/portland-fresh-hops-beer-fest. People who have purchased tickets to either the Handmade Beer + Bike Fest, the Willamette Week Beer Pro Am or The Wedge can receive $5 off the price of admission at the door (must bring previous event ticket; limit one discount per person). Additional tasting tickets are available onsite for $2 each, or four for $5. Event parking is free.
Food will be available from Monk's Deli and the Urban German Grill. Vendors include the Timbers Army No Pity Van, the Oregon Hop Growers Association, Illustrated Playing Cards and Bottle Tap.
The festival is still seeking volunteers, which receive a glass, a t-shirt and a $5 food voucher, plus other perks. An OLCC servers permit is not required to participate as a volunteer server at this event. See details or sign up at www.ocb.events-connect.com.
The Oregon Brewers Guild, a non-profit organization whose mission is to promote the state's craft brewing industry and the common interests of its members, organizes the Portland Fresh Hops Fest. Founded in 1992, the Oregon Brewers Guild is one of the nation's oldest craft brewers associations. The Guild, which receives no state funding, comprises 156 brewing companies, 130 associate or supplier members and more than 3,900 enthusiast members or S.N.O.B.s (Supporters of Native Oregon Beer).
Oaks Amusement Park
7805 SE Oaks Park Way
Portland, OR 97202