Previewing the 2022 Fuji to Hood Beer List
|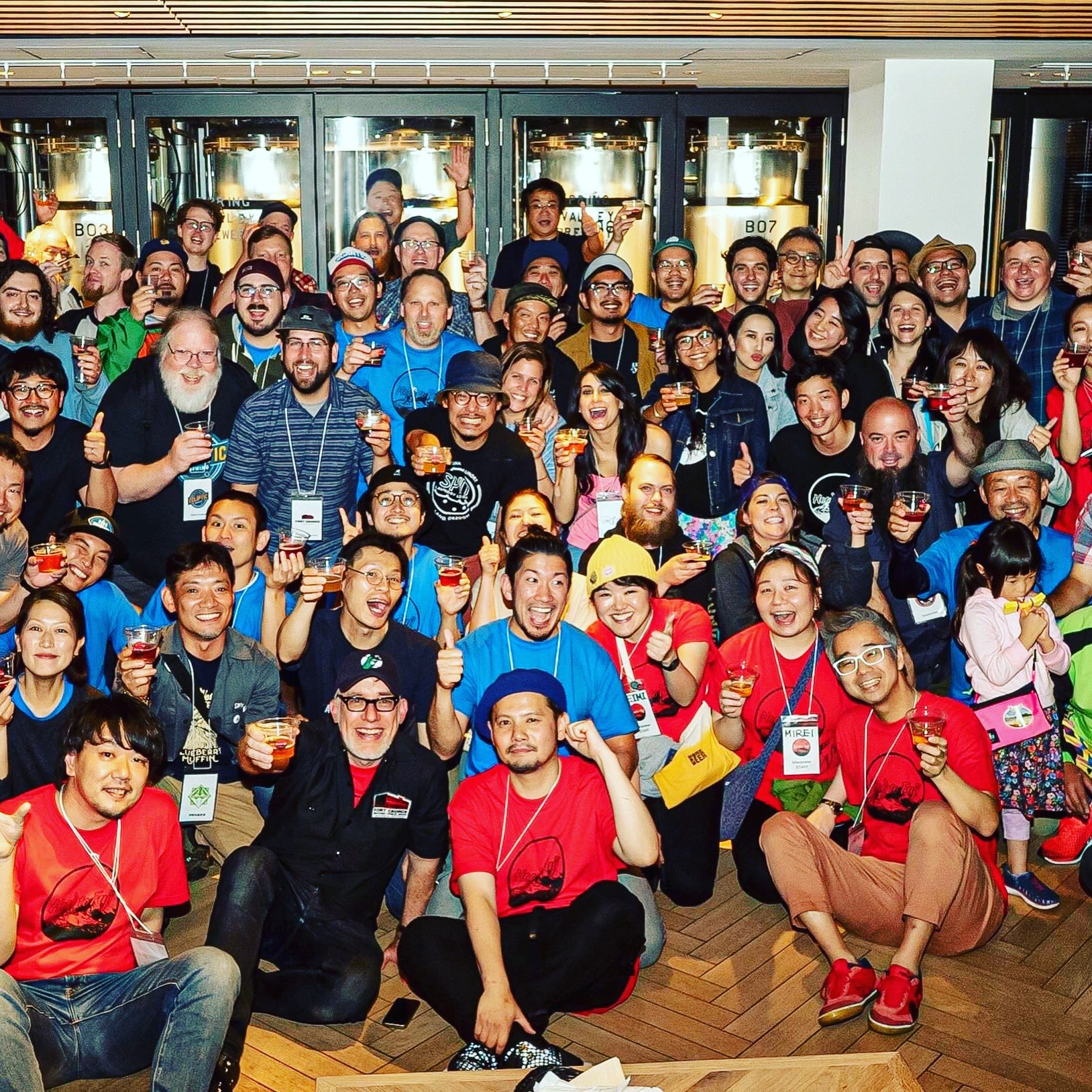 7/5/2022 Portland, OR – After 4 long years Fuji to Hood is back with a block party held outside of Culmination Brewing in northeast Portland's Kerns neighborhood. Conceptualized as a collaboration between sister cities Portland and Sapporo, Japan, Fuji to Hood expanded out of its borders to encompass the best of the craft makers in the areas of Mt. Hood and Mt. Fuji. Each year the festival alternates between countries.
The inaugural 2018 Fuji to Hood featured 10 different collaboration beers and 1 cider made in Oregon, each with an ingredient local to Japan. The festival then rotated to Japan for the sister event Hood to Fuji in 2019 which upped the stakes with 17 collaborations brewed in Japan with a specialty Oregon ingredient. The festival was scheduled to take place again in Portland in May 2020 before the pandemic put those plans off until now…
Returning to Portland in 2022 this year, Fuji to Hood raises the bar with 18 brewery collaborations, 1 cidery collab, and the fest's first ever distillery collaboration for a total of 20 beverages not including additional samplings from SakeOne and Culmination Brewing. Organizers expect 14-15 brewery teams from Japan and over 24 ambassadors flying into Portland to attend the festival and a brewers field trip, as well as to make new collaborations and life-long friendships.
"After a long, difficult couple of years, it's great to see that the bonds between Oregon and Japan are still so strong," says Fuji to Hood co-organizer Red Gillen. "It's an incredible honor that so many Japanese brewers and cider makers are coming back to Portland, despite facing various COVID-related travel restrictions and economic hardships. They truly love our beer & cider scene."
Interesting Fuji to Hood beer facts:
Hair of the Dog Brewing's final beer, a Shiitake Brown Ale, was brewed for Fuji to Hood.
Ex Novo Brewing's Japanese Pine IPA is one of the last new beers created by the late Ryan Buxton.
Collaboration partners SteepleJack Brewing and Minoh Beer are both women run brewing teams.
Three of the Japanese breweries have female lead brewers: Minoh Beer, Heiwa Craft, and Harvest Moon.
Two of the Japanese breweries (Black Tide, Far Yeast) have Portlanders on their brewing teams.
Festival Food Provided By:
Culmination Brewing's kitchen HarBQ will be serving bao tacos with house smoked meats and fried chicharrones with furikake
Aimsir Distilling (one of the collaboration partners) will be serving their regular menu at the Emerald Room as well as Japanese inspired food specials.
Yokai Musubi with Japanese rice balls mixed, filled, or topped with a variety of ingredients.
Umi Organic serving award-winning organic cold noodle ramen and yakisoba pan.
Japanese chips, candy, assorted snacks.
Festival Performances by:
Team Japonesque at 1pm: a Portland-based dance group that mixes traditional and modern dance movement, music, and costumes – such as Japanese kimono dress.
Takohachi at 3:00, 4:00 and 5:00: Portland's Traditional Japanese Drum & Dance Ensemble.
Japanese calligrapher Sora Shodo
Sponsor/Vendor Booths: 
"We are incredibly happy to host this festival again!" adds Culmination Brewing co-founder and Fuji to Hood organizer Tomas Sluiter. "It's been too long since we have been able to gather with our friends and colleagues here and in Japan. Culmination has always been about community and kinship. On a personal note, over the last several years, I've met so many new friends and talented brewers in Japan, hosting them all here again will be like coming home."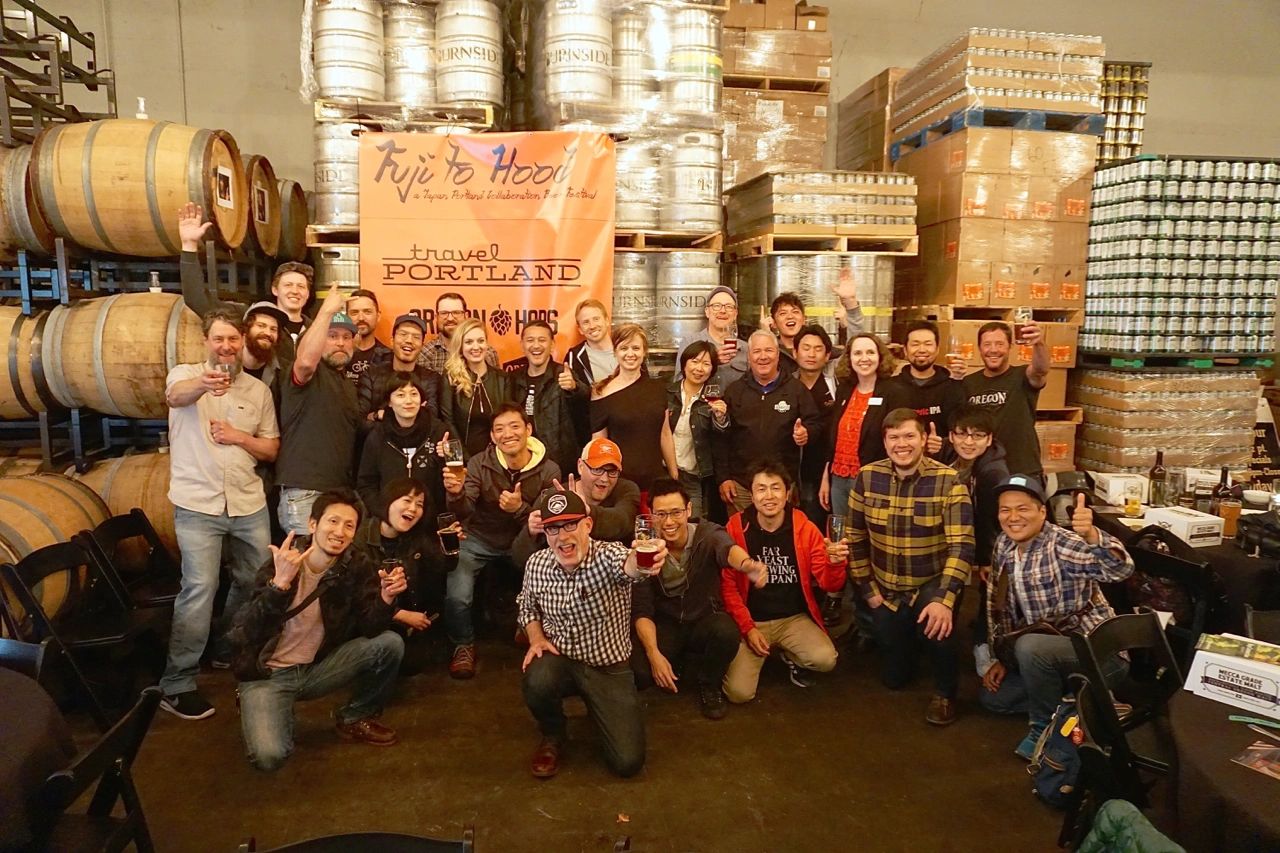 Oregon / Japan Collaborations on tap for the fest:
Boneyard Brewery + Heiwa Craft – Yuzu IPA
Citrus forward IPA hopped with Chinook, Simcoe, Cascade, Citra and Mosaic to complement Yuzu juice going in during fermentation.6.3% ABV, 60 IBU
Breakside Brewery + Ise Kadoya – Ube Blackberry Wheat
Wheat Ale w/ Ube and Blackberry
Cascade Brewing + Rise & Win – Makkoli Gose
Inspired by Makgeolli, the oldest alcoholic beverage in Korea, Makkoli Gose is a sour gose ale aged in an oak foudre with Unshiu Mikan (mandarin orange peel), jasmine flowers, and Koji rice. This collaboration features flavors and aromas of dried citrus peel and jasmine flowers with a clean finish.
Culmination Brewing + Nara Brewing – Hojicha Cream
In Nara, they have a traditional Japanese beverage called "Daranisuke" . It has been made for about 1,300 years, and the main ingredient is Kihada leaf. Dharani Kihada Hojicha Cream is a nitro cream made with a toasted green tea blend from Japan, a hint of vanilla bean and served from a nitro faucet
Ecliptic Brewing + Y. Market – Space Forest Kuromoji Wood Hazy IPA
A hazy IPA with the addition of Kuromoji Wood/Oil
Ex Novo Brewing + Uchu Brewing – Japanese Pine IPA
West Coast IPA w/ Japanese Pine. Utilizing Japanese pine w/ Idaho 7 and Centennial hops.  Earth and spice from the pine combine with citrus from the Idaho 7 for an aroma reminiscent of deep forest.  A subtle amount of Centennial layers more citrus and pine underneath.  ABV: 7.0% IBU: 75
Fort George Brewery + Black Tide – Coast to Coast Gose
Oregon & Japanese Seaweed Gose featuring Wakame seaweed from Japan and Dulse seaweed from Oregon.  It will be a lightly tart gose with the salinity coming from the seaweed.  There will be a light fruitiness from the Lorien and Loral hops which are grown in the Willamette valley.
Gigantic Brewing + North Island – Haskap Gose
Haskap Gose with Shiso added in a firkin.
Great Notion Brewing + Son of Smith – Fermentation Geeks 
Tart Apple Hazy IPA brewed with Son of the Smith Cascade hops and Apple Juice. Fermented with a thiol boosting yeast strain called Tropics. Dry hopped with Ekuanot, Citra and Phantasm. ABV: 7.0%
Hair of the Dog Brewing + Yokosuka – Shiitake Imperial Brown Ale 
Level Beer + Repubrew – Rice lager (name TBD)
Brewed with amino acid from Japanese fish and citrus
Little Beast Brewing + Harvest Moon – Ocha no Jikan
Lager with Japanese Hoshigaki (dried persimmon) and green tea
Threshold Brewing + Far Yeast – Purple Sunshine
An elegantly hopped and hazy IPA brewed with traditional Japanese sweet Amacha tea sourced from Hydrangea plants – or in Kanji, purple sunflower. Its aromatic Honshu-grown leaves are first sun-dried, fermented and then fully steeped, exuding a natural sweetness and astringency. Those coupled with the beer's soft malt base and bright, fruit-forward hops give way to an accentuated and gorgeously layered hazy. 6.5% ABV
Ruse Brewing + Spring Valley – Sudachi-Ume Smoothie Tart Ale
A smoothie sour style beer brewed with Japanese Plum and Japanese Lime 4.5% abv
Upright Brewing + Fujisakura Kogen – Katsuobushi Schwarzbier
Katsuobushi Schwarzbier is a dark lager made with umami-rich bonito, a classic Japanese preparation that involves cooking, smoking, fermenting, and drying skipjack tuna. An addition of smoked malt, a signature of Fujizakura, yields a richly aromatic nose that contrasts a surprisingly light body and otherwise soft and delicate profile. 4.9%
Von Ebert Brewing + Shonan Beer – Yuzu Tart 
acid forward wheat ale with Yuzu and Centennial.  5.5% ABV, 5 IBUs.
SteepleJack Brewing + Minoh Beer – (name TBD)
Hazy IPA with Sansho Pepper
Migration Brewing + West Coast Brewing – Wasabi Cold IPA
Cold IPA Infused With Wasabi. Description: This Cold IPA exhibits zesty, tropical & stone fruit aromas from New Zealand Wakatu and Nectaron hops, before being cold steeped on 20 pounds freshly ground wasabi rhizome.  The wasabi provides pungent floral & spice aromatics that gently compliment the assertive dry hopping regiment, creating a one of a kind drinking experience.
Aimsir Distilling + Kozue – Matcha Gin
A Gin based spirit with Matcha tea, notes of Juniper, Raspberry and Cardamom.
Reverend Nat's Hard Cider + Fukuoka Craft – (name TBD)
Citrus cider with yuzu kosho and Fukuoka kabosu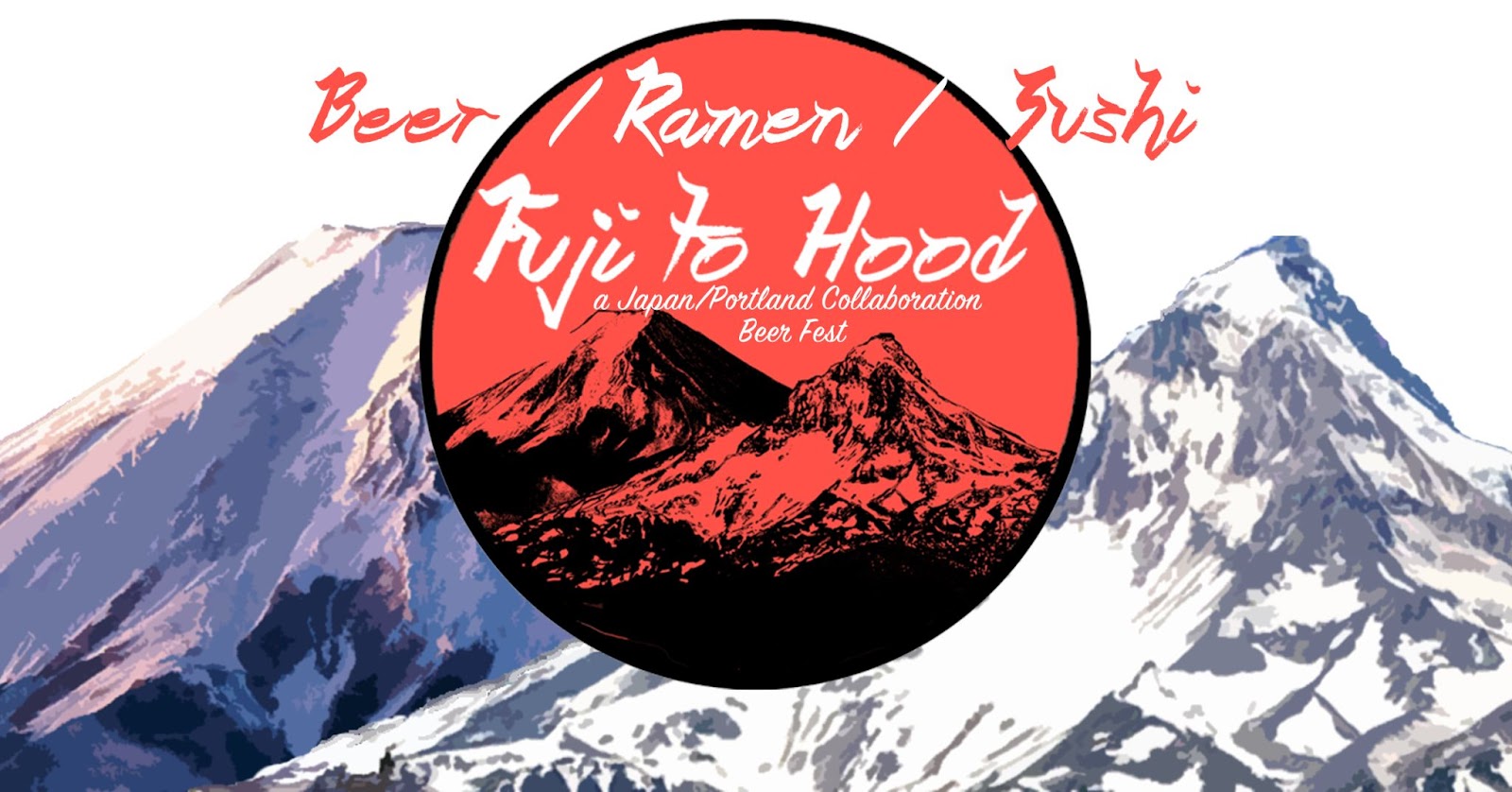 WHAT: Fuji to Hood – Japan/Oregon Collaboration Beer Festival
WHEN: Saturday, July 16th 2022 12-9pm
WHERE: 2117 NE Oregon St, Portland, OR 97232
COST: GA tickets $25, VIP tix $35 for sale in advance here.
INFO: More info, images, etc at FujiToHood.com