Publican's Progress: Sean Campbell on a Decade of The BeerMongers
|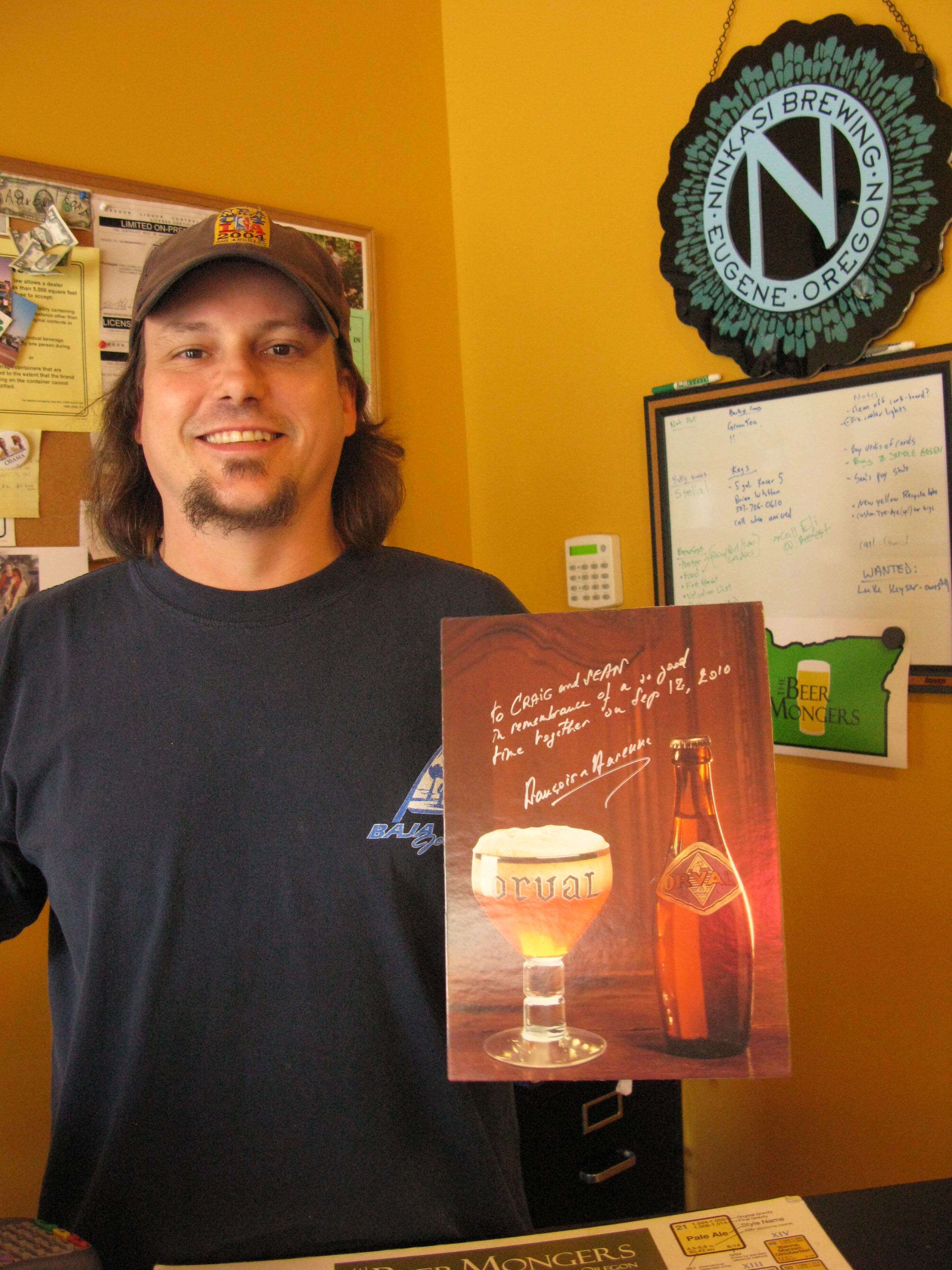 We should all be so lucky as BeerMonger Sean Campbell, who knew exactly what he wanted to do thirty years ago, pulling pints behind the bar of the Mitre, a London pub near Golder's Green.
"That started my career," says Campbell, 47, "that was my initiation into pub culture and the beer world." In a sense, we've all been beneficiaries of his early realization, because Sean is firmly ensconced as one of Portland's best publicans, thanks to 22 years at McMenamins Fulton Street Brewery & Pub and a decade at The BeerMongers, which celebrates its tenth year with a week of festivities September 1-8.
But back to that London pub: "That's where I learned about the richness of pub culture – that it wasn't just a place to drink, but a community gathering place where you went with friends and family, a place to talk, have a bite to eat and a pint or two."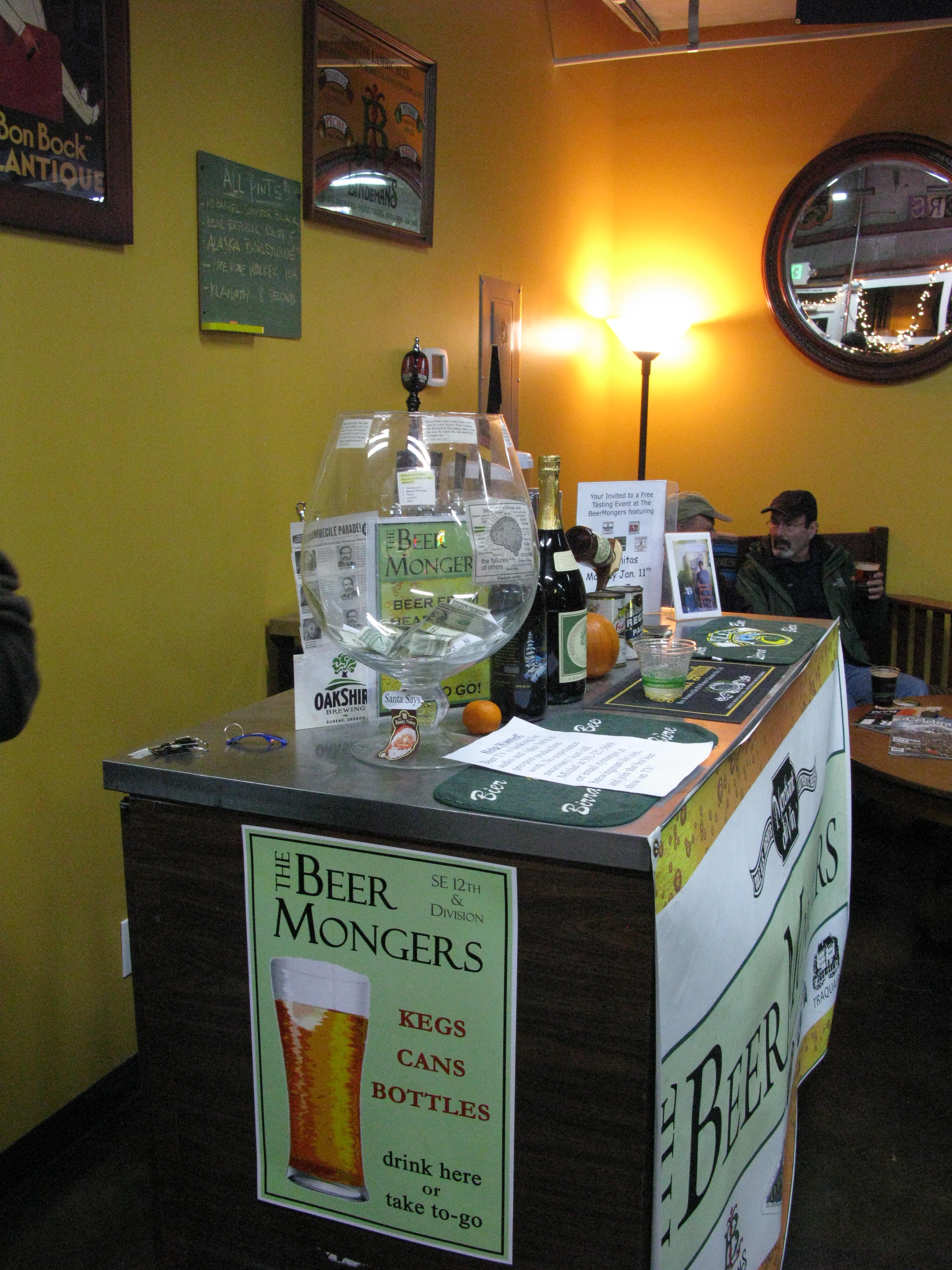 Campbell and family returned to Virginia when he was 18, and he soon enough moved to Eugene after visiting a friend who attended the University of Oregon. " I decided that was where I wanted to live," he said, and in the winter of 1992 he enrolled in English classes at U of O and continued his beer education at Eugene's High Street Pub.
After graduation in 1995, another stint in pubs in London and Edinburgh and a brief return to Virginia, Sean ended up in Portland where, in 1997, he hired on at Fulton Street cooking and tending bar. It was there that he met his future BeerMonger co-founder, Craig Gulla, who was brewing on the seven-barrel system shoehorned into the back of the pub.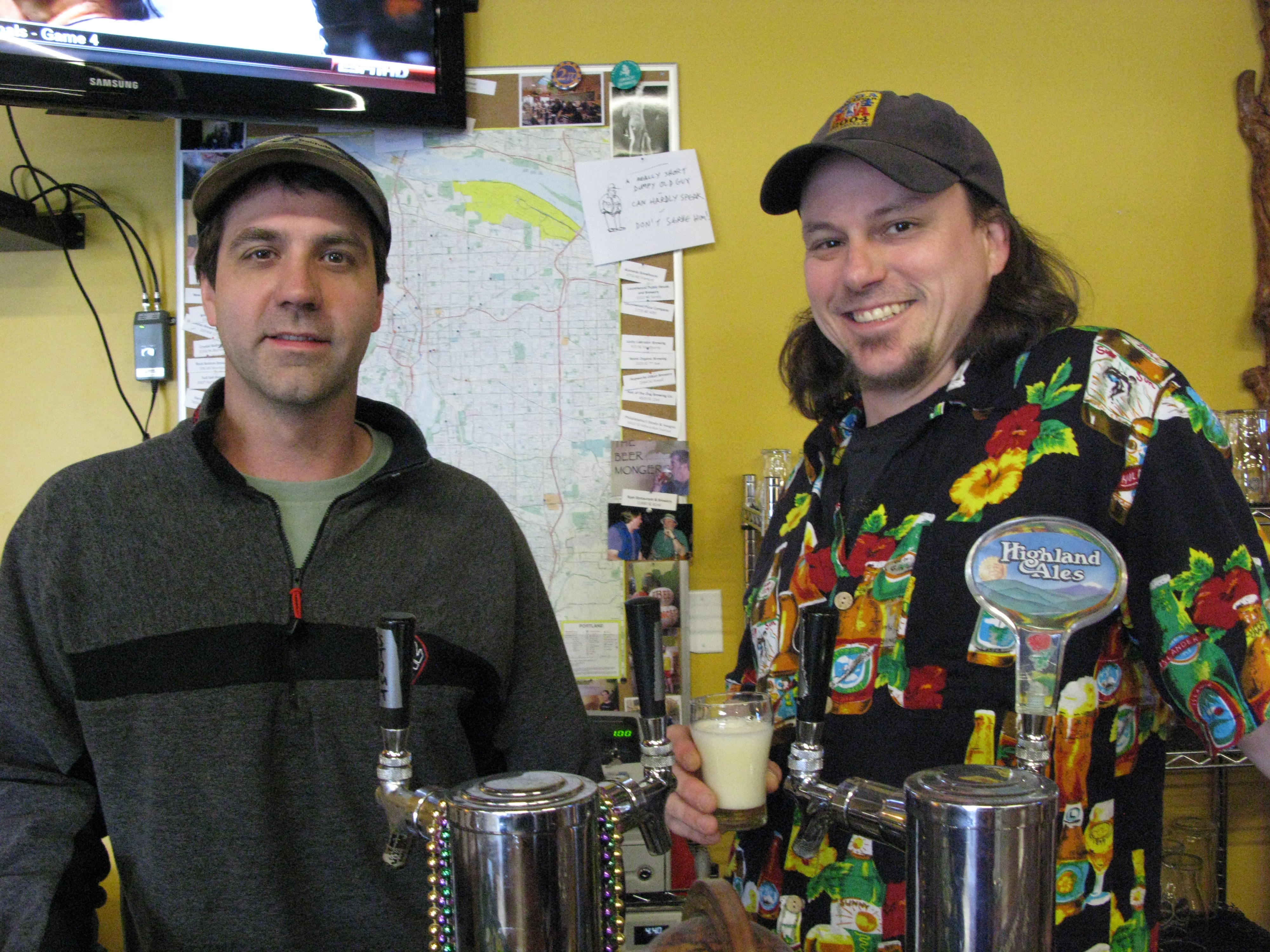 "We hit it off," he said, "and a few years later we began to talk about starting opening something outside of McMenamins – we fairly quickly decided that starting a brewery was too expensive, but at the time Belmont Station and John's Market were the two main beer stores in Portland and we felt there was room for another good beer store, so in the summer of 2008 we started looking."
It took almost exactly a year: they opened The BeerMongers on September 5, 2009 with a couple of coolers and one tap because the plan was to pour a taster or two for shoppers as they browsed the beers. But the idea of a proper bar soon took hold and, in the winter of 2009, the late Dean Pottle began installing the plumbing for a bar, and in April of 2010 woodworker Christopher Cockney built it.
"We had a big pile of dirt in the middle of the floor and then Chris and his table saw in the middle of things. But we were still open every day," says Campbell, a claim that he can still make: on the anniversary day, Mongers will have been open 3,652 days in a row.
"The bar made BeerMongers into a gathering place where people would linger – it became the hub of a community and I really liked that, but it made Craig want to look for a way out – it was a mutual decision and in 2013 he decided to get back into brewing (he now brews at Chuckanut Brewing in Washington) and I bought him out."
Sean says the open everyday policy just sort of happened, growing out of the fact that some customers had no family in town and no place to go for holidays. "It would never have happened without great employees," he says, "but there were always people willing to work a holiday shift and it was never a plan, just something that grew organically."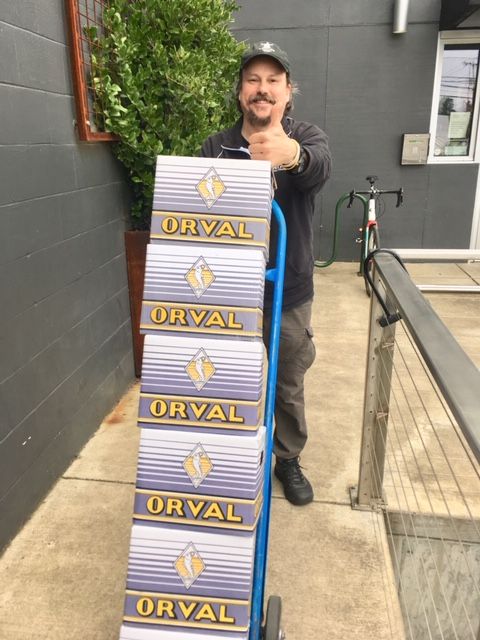 That's a good description of the BeerMongers community, which now includes all manners of groups and interests such as the Tuesday Cribbage Crew; the Wednesday bottle share group, which happens while a group of Eastern European ex-pats are drinking every available can of Pilsner Urquell and chatting and snacking at the front tables. And game days are wall-to-wall, with fans wearing their Timbers or Blazers regalia and cheering every goal and basket while beerily bemoaning every bad call or missed shot.
There are holiday potlucks, parking lot cookouts, judged macaroni and pigs-in-a-blanket cookoffs, bicycle-club award ceremonies, meetings of auto rally enthusiasts – even shelves of books free for the reading and taking by those of us who like nothing better than a quiet pint and a good book.
"It wasn't intentional, bur we've created a space where groups can get together in a friendly space – the extended family aspect to BeerMongers is really gratifying to me." As must've been Craftbeer.com naming Mongers the best beer bar in Oregon in 2018.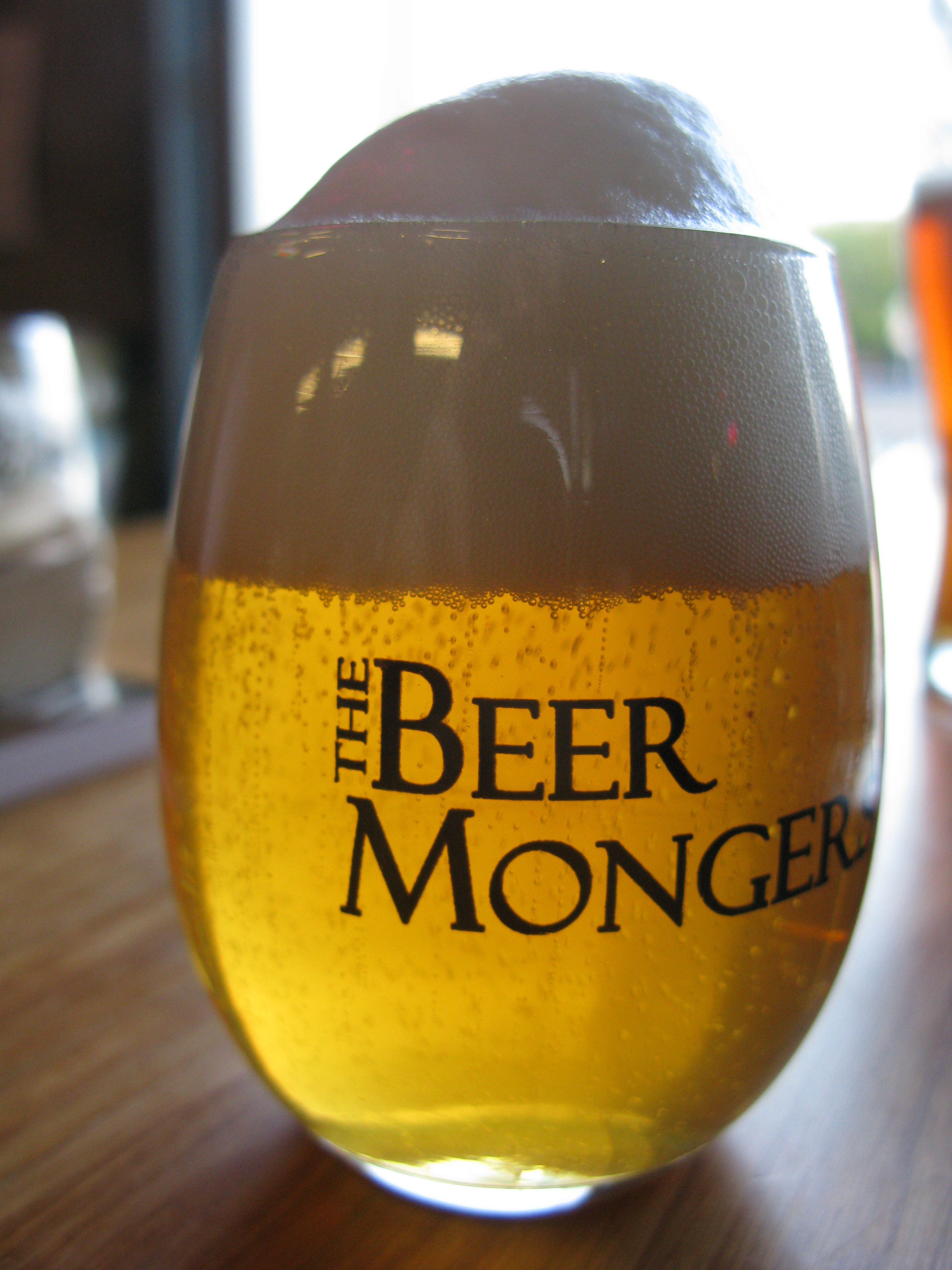 But Portland's beer scene is definitely changing, and Sean sees BeerMongers growing with the scene, perhaps with more educational events: "There are so many trends these days," he says. "The fact that hazy IPAs and pilsners are both popular means that we can all stand to learn a bit more about beer…"
Campbell is planning to soon retire from McMenamins to devote more time to family – his own and the BeerMongers extended family. "None of this would've happened without a really great and dedicated staff that likes the customers and the community. I've come through a lot of stuff in the last few years and always been able to take off from the business knowing that people would be taken care of."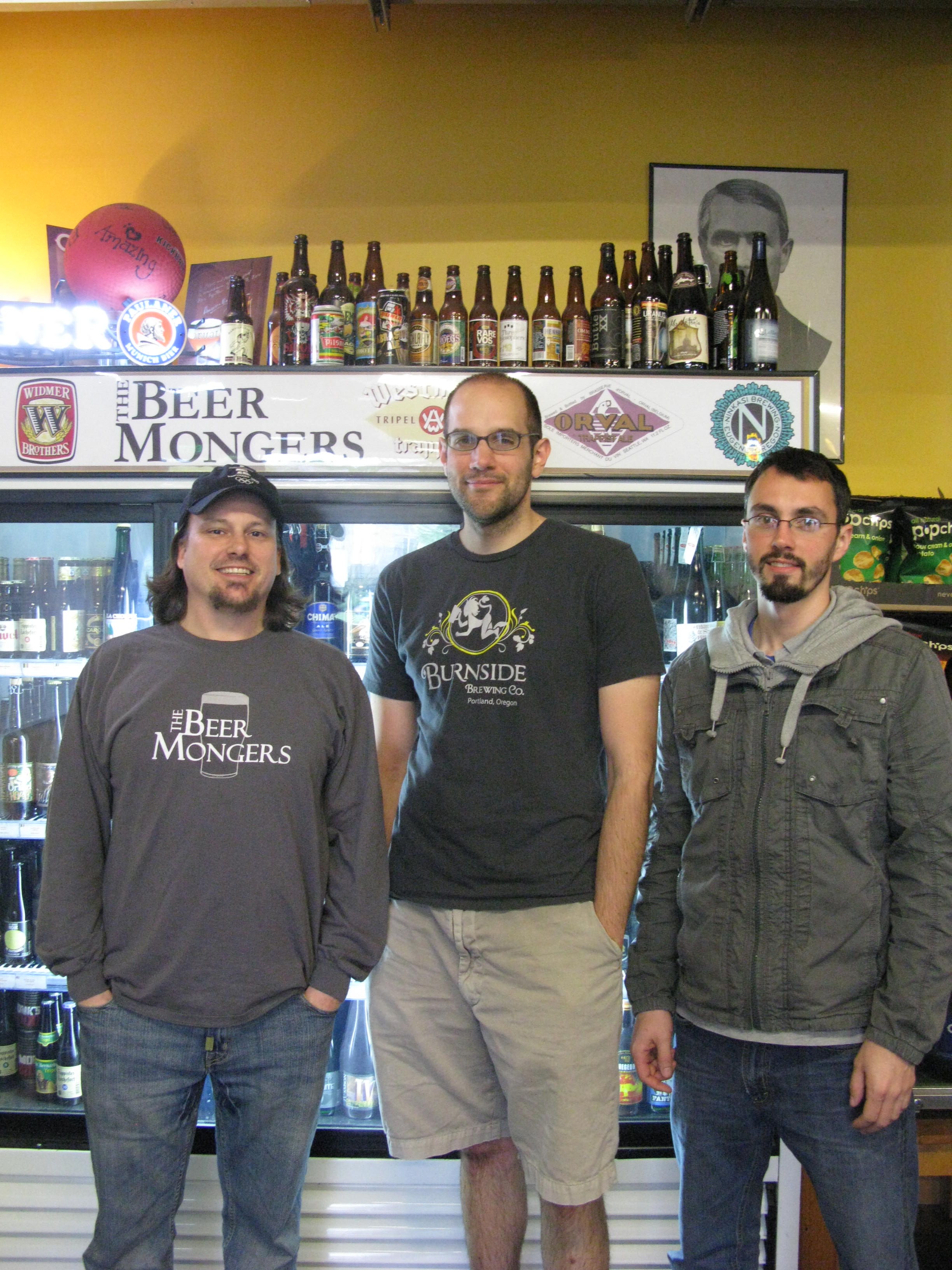 The current crew of Chris, Andrew, Angelo, David and Russell uphold that fine tradition, though it's likely that none of them made quite so convincing a case to be hired as Josh Grgas, who Sean says graduated from customer to becoming the first BeerMongers employee. "He told us that if we hired him, he'd have more money to buy beer…"
you'll find full details of the weeks' worth of tenth anniversary festivities — including the release of 11 collaboration and special beers brewed for the occasion — elsewhere in these pages in the coming days…