Puckerfest Returns to Belmont Station From August 11 – 15, 2022
|
Fans of tart, sour, funky, wild beers will rejoice as Belmont Station brings back Puckerfest after a two-year hiatus. Last held in July 2019, Puckerfest returns for five days from August 11 – 15, 2022.
The once annual fest before COVID hit, brings together so many breweries that offer beers that make your lips pucker and may lead one to reach for a roll of Tums. Each day during Puckerfest, Belmont Station will curate a list of tart, sour, funky, wild beers. The Station will be serving hand selected taster flights or just purchase a glass pour of the beer that tickles your fancy.
Here's a rundown on the five days of 2022 Puckerfest…
August 11th – "A Fond Reminder"
We wanted to start things off like we used to. With the people that have helped us for many Puckerfest's in the past. We wanted to remember what it used to be like and what it will be like for years to come. Here are some of the beers you will see on this day.
Block 15 – Pyrus 2019
Double Mountain – Tahoma Kriek 2014
Alesong – Oregon Sunrise
de Garde – DDH Ivy Cuvee
pFriem – Druif Rouge
AND MORE!!!
August 12th – "We're Goin Back Back To Sours Sours"
Sour and wild beers are a huge part of the California beer scene and some of the best are being made there. So let's celebrate our friends down South with a banger of a list on this day!
Beachwood – We Are Who We Pretend To Be 2021
Ghost Town – Devils Flanders
Russian River – Consecration 2018
Cellador Ales – Vine Of The Dead
AND MORE!!!
August 13th – "Whatcha Doin' All The Way Over There??"
Sour and wild beers aren't just a west coast thing by any means. In fact, the East Coast has some seriously amazing beers. And beyond the coast, over the water comes some truly unique and sought after beers.
The Referend – Alleuivers
Oxbow – Momoko
FOAM – Alien Observation
Tilquin – Gueuze
Creature Comforts – Common Things
AND MORE!!!
August 14th – "Let's Meet In The Middle"
Let's take a couple steps back and see what the middle of the US has to offer. Did you know there is a very popular style in beer now called Smoothie Beers? Well on this day you can experience this wildly popular style along with some other awesome beers between the West Coast and the East Coast.
Une Anne – Kriek
Mikerphone – Oingo Flamboingo
Drekker – Frose Chonk Cherryberry
Prairie Ales – Millennial Mansion
Great Divide – Strawberry Rhubarb Sour
AND MORE!!!
August 15th – "Group Hug!!"
And last but not least, we will feature breweries that are very close to our hearts as well as bringing back some beers you may have missed over the weekend. Let's all celebrate Puckerfest for one last day together till it's return next year.
Hopworks – Tequila Barrel Aged Cactus Attactus
Culmination – Sour Flower
Fair Island – Alexandra
Urban Family – Nautical Dusk
AND MORE!!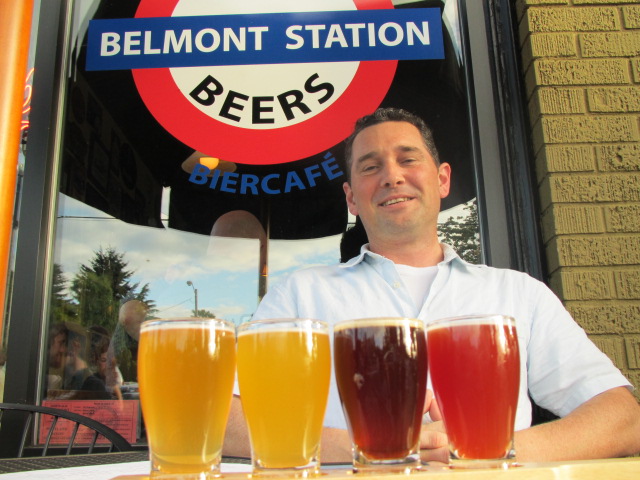 Belmont Station
4500 SE Stark Street
Portland, OR 97215