Redhook Brewlab to Host the 2019 IPA Daze Beer Festival
|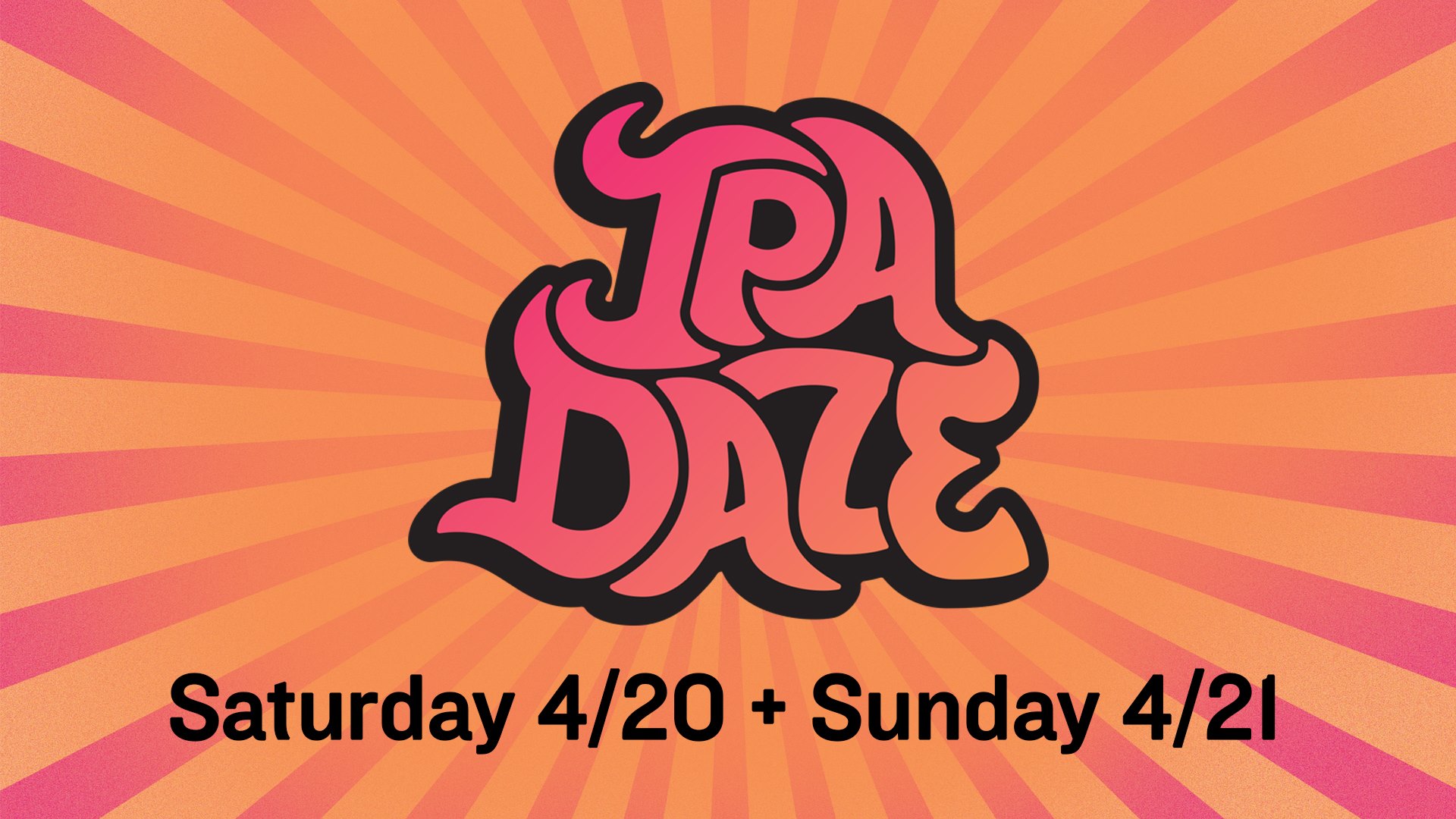 After a successful inaugural run last year, Redhook Brewlab is returning with its 2nd Annual IPA Daze, a two-day extravaganza to celebrate the India Pale Ale. Held on Saturday, April 20th and Sunday, April 21st, IPA Daze will bring together 32 IPAs from 18 of Washington state's favorite breweries.
This two-day festival will bring many varieties of IPAs to Redhook Brewlab in Capitol Hill. There will be everything from traditional and imperial IPAs to fruit IPAs and Hazy IPAs. Each day the event will kick off at Noon and will continue through Midnight on Saturday and 10:00pm on Sunday. Plus, a portion of the proceeds will once again benefit the Surfrider Foundation.
"We had so much fun doing this event last year, celebrating creativity among the Washington brewing community and raising money for charity, we thought 'why not do it again but bigger?'" said Redhook Brewlab Brewmaster Nick Crandall in a statement. "Last year was one of the biggest weekends of the year for us."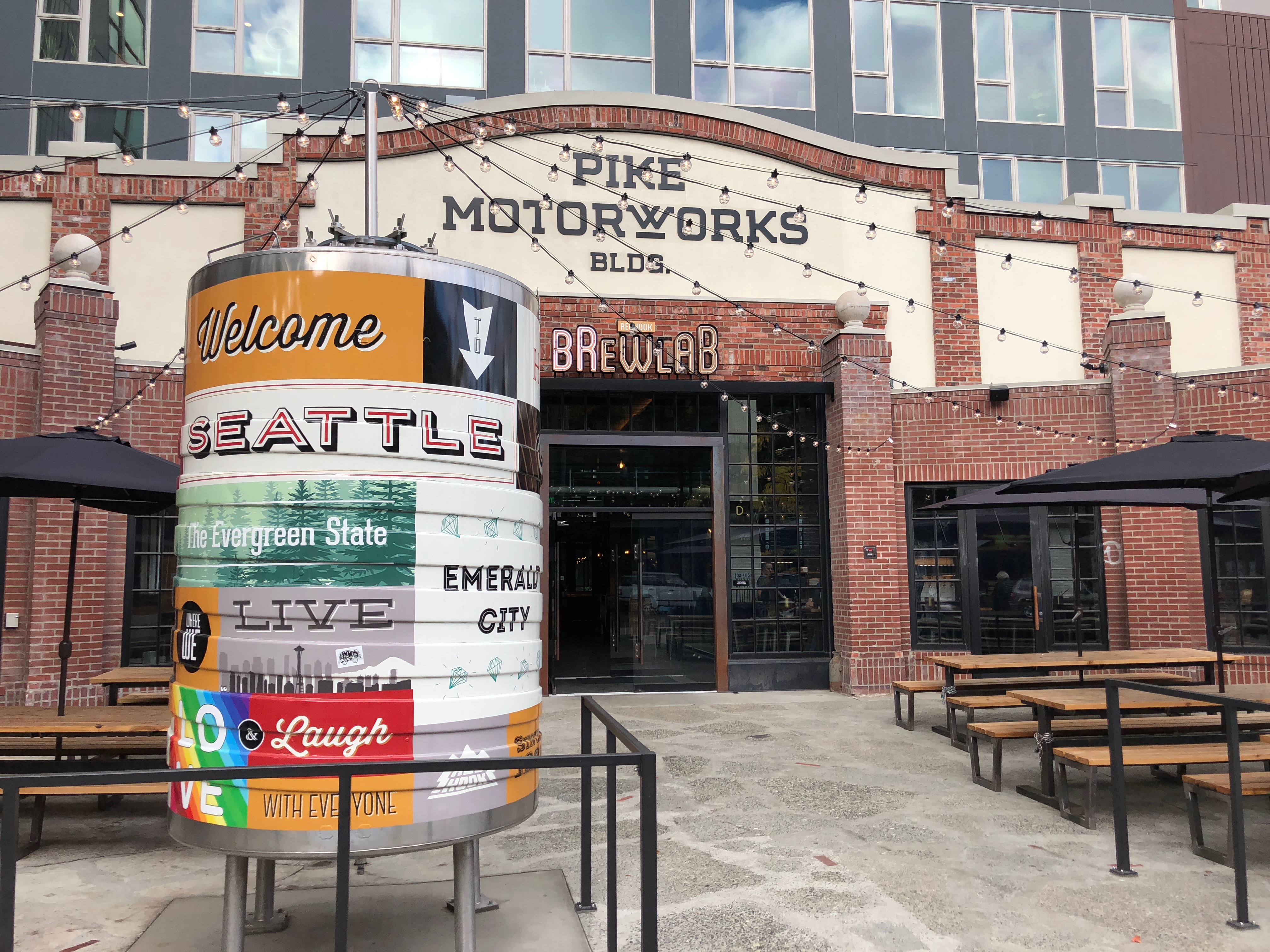 To celebrate IPA Daze, Crandall and his team brewed up over a dozen IPAs for the festival, 15 to be exact. Look for IPAs from all subcategories including Hempocrat, an IPA made with hemp seeds among many others.
"We didn't just want to have 15 more-traditional IPAs from Brewlab for the weekend-long event," said Crandall in a statement. "We wanted to push ourselves as the host to come up with a wide variety of IPAs, and to do a Brett IPA and a milkshake IPA on nitro – we're thrilled with the results."
In addition to the beers from Redhook, there will be IPAs pouring from breweries across Washington State. Guest IPAs include ones from Elysian, Georgetown, Stoup, Aslan, Matchless, Holy Mountain, Wander, Hellbent, Silver City, Standard, Brew Hall, Skookum, Rooftop, 20 Corners, Two Beers Brewing, Black Raven, Chainline, and 7 Seas.
Admission into IPA Daze is free and beer samples are purchased via tokens that will be sold during the event. Tokens will be sold in various quantities that are listed below along with pour sizes.
1 Token – $2.00
4 Tokens = $8.00
11 Tokens – $20.00
24 Tokens – $40.00 *We call this the 4.20 special*
One token is good for a 4oz. sample. Two tokens are good for a 16oz. can of El Sonido or Big Ballard IIPA. Three tokens are good for a draft pint or 10oz. pour and six tokens are good for a Taster Tray of 6, 4oz. tasters.
The beer lineup from Redhook will include many IPAs brewed just for this festival. Here's a rundown.
Redhook Beer:
Force Output- Triple IPA
Space Bullet – Cascadian Dark Ale
Mana Vault- Hazy IPA
Welcome to Earth- Wheat IPA
Cranberry Brut IPA
When Life Gives You Limes #2- Lime IPA
Hempocrat- Hazy Hemp Seed IPA
Across the Ditch- Hazy Southern Hemisphere IPA
Atomic Robot- Session Hazy IPA
Peaches for Me- Peach & Mango IPA
Sonic Sphere- India Pale Lager
Shake That Tangerine- Nitro Milkshake IPA
Collaboration Beers:
Washington Native VIII- All WA souced IPA, Brewed with Andy Roy from Roy Farms, Yakima WA
Collab TBD- Chainline Brewing Company
LabHall IPA- Collaboration Brett IPA with BREWHALL from Vancouver, BC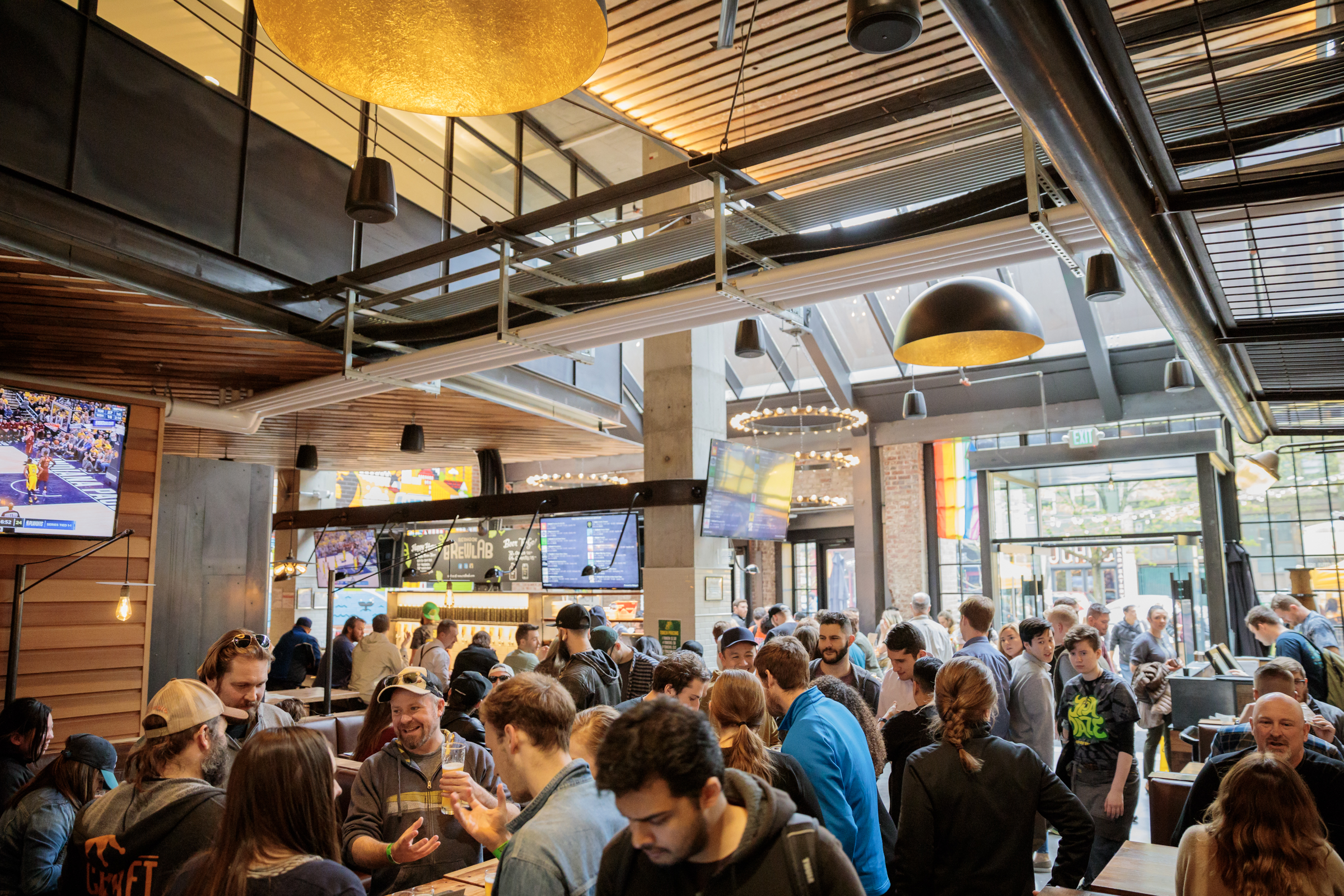 To help nourish your hunger, Redhook will have its regular food menu going all day including two specials. One special is a 2-pound Nacho tray, loaded with chili, cheese, pico, avocado, crème fraiche, olives, jalapeno, cilantro. The other is the Kitchen Sink Pizza made with prosciutto, eggs, tator tots, hollandaise, chives, maple syrup.
Brewlab will have small petting zoo outside Brewlab from 2:00 to 5:00 p.m. on each day of the festival. And KEXP DJs will be on hand all weekend to keep the music fresh. An assortment of snacks and pizzas will also be available.
Saturday Schedule:
12pm- First kegs are tapped, be the first to sample these limited release IPAs!
2-5pm Baby Goat Farm!! (Oh yeah, they are back)
2-8pm Seattle Chapter of the Surfrider Foundation will be hanging out so swing by & say hi to them!
4-6pm Oysters Shucking by Taylor Shellfish Farms
5-7pm Psychedelic Coloring with The Coloring Project! This local group is amazing, check them out: https://www.thecoloringproject.com/
5-9pm KEXP DJ OC Notes will be in the house spinning some tunage
Sunday Schedule:
2-5pm Seattle Chapter of the Surfrider Foundation will be here sharing out what they do for our community, swing by and say hello!
2-5pm Baby Goat Farm!!!
4-7pm KEXP DJ Stas THEE Boss in the house laying down the tunes
5-7pm Psychedelic Coloring with The Coloring Project, let's get weird: https://www.thecoloringproject.com/
With Earth Day just around the corner, Redhook will donate a portion of its proceeds from the two-day fest to their friends at the Surfrider Foundation, and you can join a beach cleanup with the organization on Friday, April 19th from 2-4 p.m., with an after party happy hour at Brewlab following the cleanup. More information about that effort can be found on their Facebook page.
Redhook Brewlab
714 E Pike Street
Seattle, WA 98122