Reuben's Brews Celebrates its 7th Anniversary in Seattle's Ballard Neighborhood
|
Seven years ago, Adam and Grace Robbings opened Reuben's Brews in Seattle's Ballard neighborhood. Adam took his years at winning numerous homebrewing awards to the next level and opened a brewery that was named after the couple's first child, Reuben. And their second son has a cider named after him, Warren's Cider.
On Saturday, September 7th, Reuben's Brews will celebrate its 7th Anniversary at all three of its Ballard locations. This means that Reuben's will be opening the doors to its Taproom (5010 14th Ave NW), Brewtap (800 NW 46th St.), and the brewer will host a pop-up event at its pilot brewery and original taproom (1406 NW 53rd St.) that is normally closed to the public. The Taproom will open at 11:00am as the other two locations will open at Noon.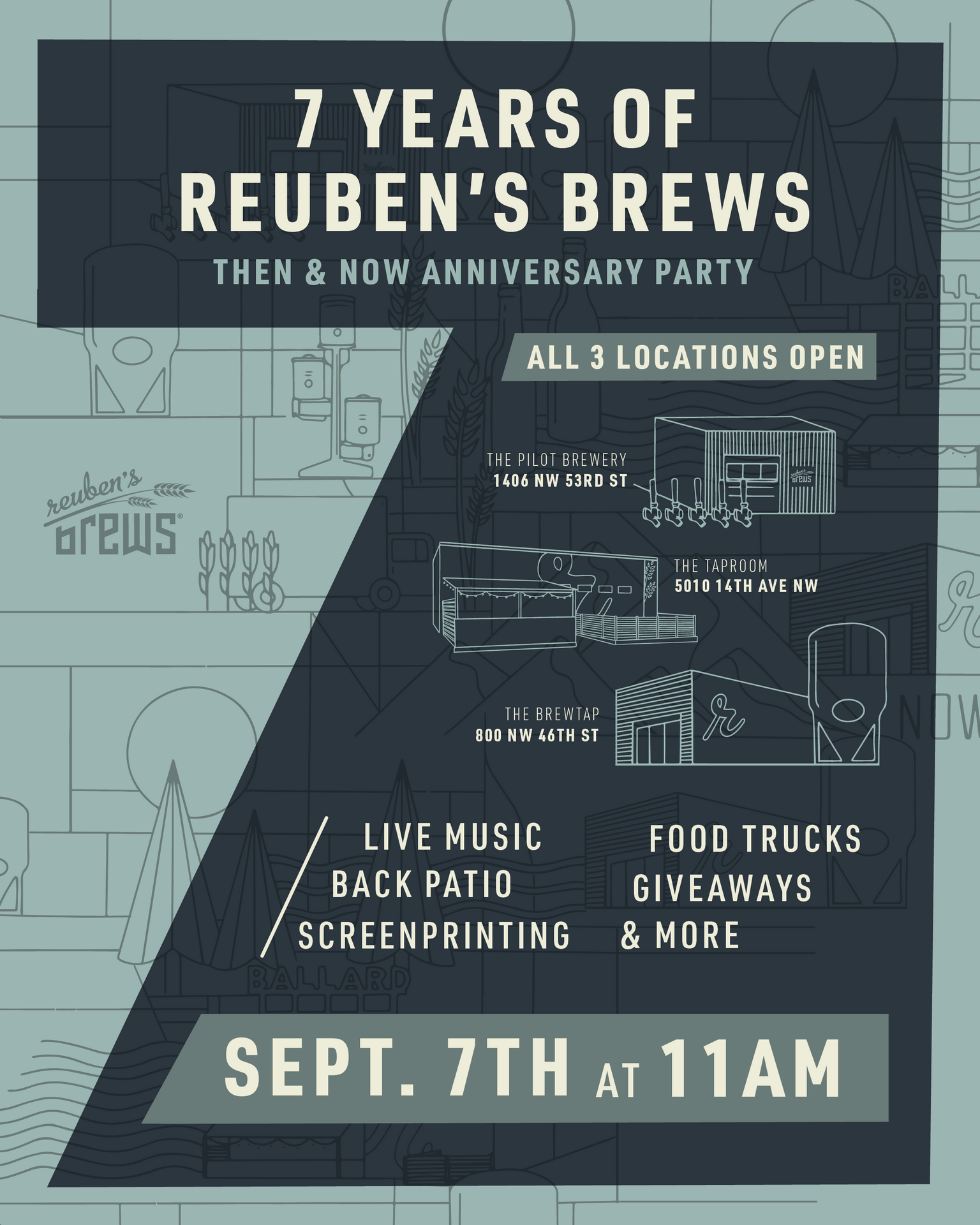 To mark this seven-year occasion, Reuben's Brews has brewed an anniversary beer, Then and Now 7th Anniversary IPA, that will be available beginning at 11:00am at The Taproom. Festivities will feature both brand-new and classic Reuben's Brews beers on tap, tasty food, live music, giveaways, and more. Cans of Then and Now 7th Anniversary IPA feature a unique label revealing Reuben's Brews' design refresh.
Reuben's Pilot Brewery will feature a throwback vibe to when the doors first opened back in 2012. This location will have five beers it opened with on tap: American Brown, American Rye, Robust Porter, Nitro Dry Stout, and Roggenbier, all freshly brewed.
Beer enthusiasts are encouraged to stop by all locations and try the beers, plus pick up some very special swag. The Taproom will give a free commemorative glass to the first 100 people through the door. Brewtap will give out a free limited-edition commemorative poster. Finally, the Pilot Brewery will feature a "Take Your Pint" giveaway that when you buy a pint you get to take the glass home for free!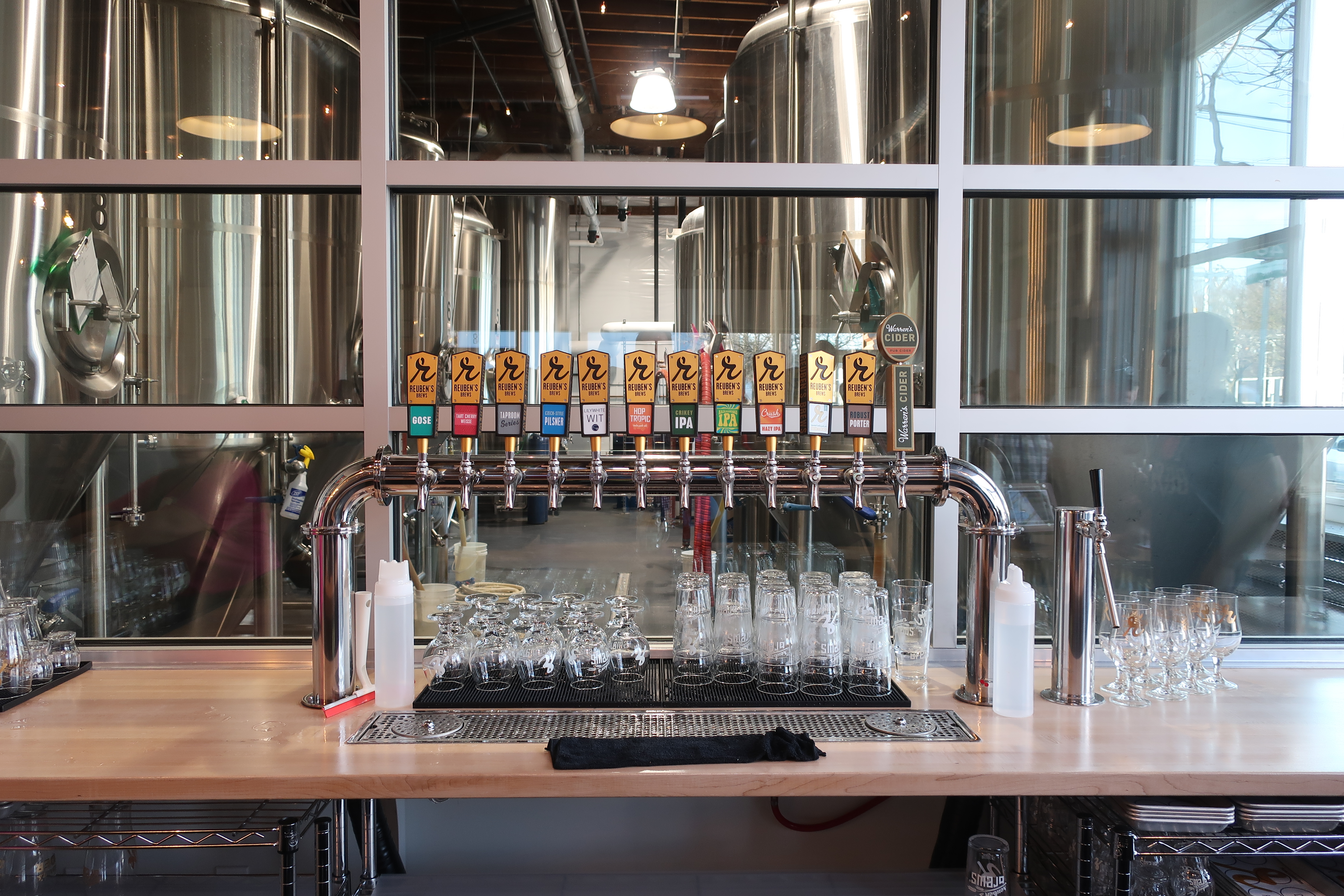 For those of us here in Oregon, earlier this month Reuben's Brews has ventured in a few more areas within the Beaver State. The brewery has signed on with Bigfoot Beverages, which services central and western Oregon, including the Eugene and Bend markets.
"As a proud Pacific Northwest brewery we are excited to share our brews with more people in the region," said Adam Robbings, co-founder, Reuben's Brews, in a statemen. "We hope our glass backwards brewing philosophy, our diverse range of beers (over 140 brewed in 2018!), and our focus on balance and drinkability, earn us the right to be relevant in this new market."
On the grand opening of the new Reuben's Brewtap earlier this year we toured the 11,000 sq. ft facility. Below are some additional photos from the new location…