Reverend Nat's Hard Cider Hosts Drink Different – A Zero Waste Tastival
|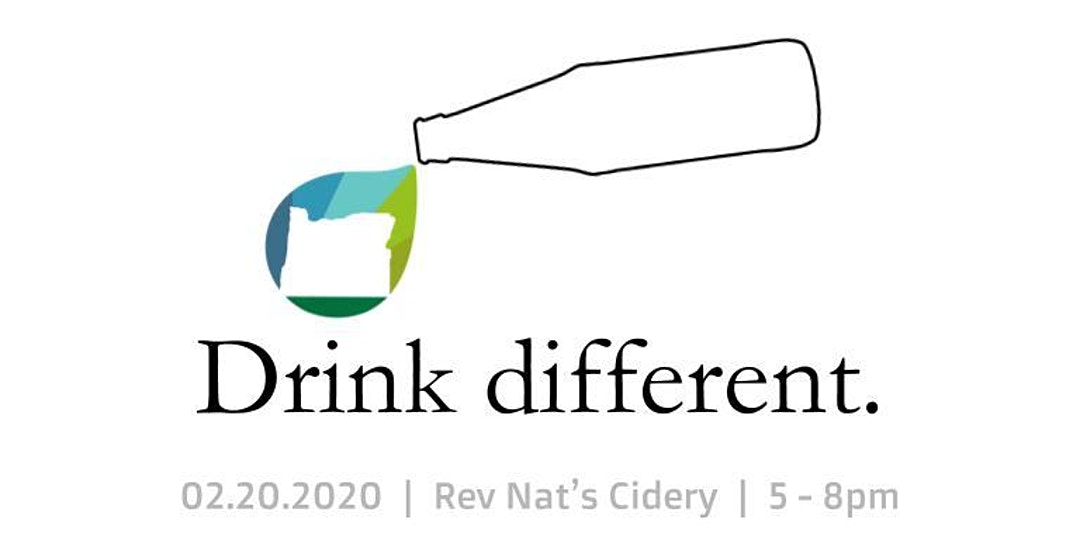 Sustainability will take center stage on the evening of Thursday, February 20th when Reverend Nat's Hard Cider hosts Drink Different – A Zero Waste Tastival. The evening's event that'll take place from 5:00-8:00p will benefit SOLVE, Oregon's intrepid, anti-litter nonprofit.
Drink Different will bring together Oregon's pioneers in the sustainable beverage industry. Come grab a taste from each of the eight participating breweries and wineries and learn who is taking part in BottleDrop's Refillable Bottle program.
Sustainability is the focus of the event! All proceeds will be donated directly to SOLVE. Ticket purchase includes the chance to win prizes as well as eight, four-ounce pours from the following producers:
Participating Beverage Makers:
Reverend Nat's Hard Cider
Coopers Hall Winery
Gigantic Brewing
Buoy Beer Company
Double Mountain Brewery
Worthy Brewing
Bayern Brewery
Ale Apothecary
Tickets are $20 in advance and $25 at the door. Entry ticket includes 8 wooden tokens for beverage tasting (additional tokens available for purchase), entertainment, free door prizes and more! Space is limited and is capped at 100 guests. Tickets can be purchased here!
Learn more at the event's Facebook Page.
Reverend Nat's Hard Cider
1813 NE 2nd Avenue
Portland, OR 97212