Reverend Nat's Hard Cider Presents 5th Annual Night of 1000 Tepaches
|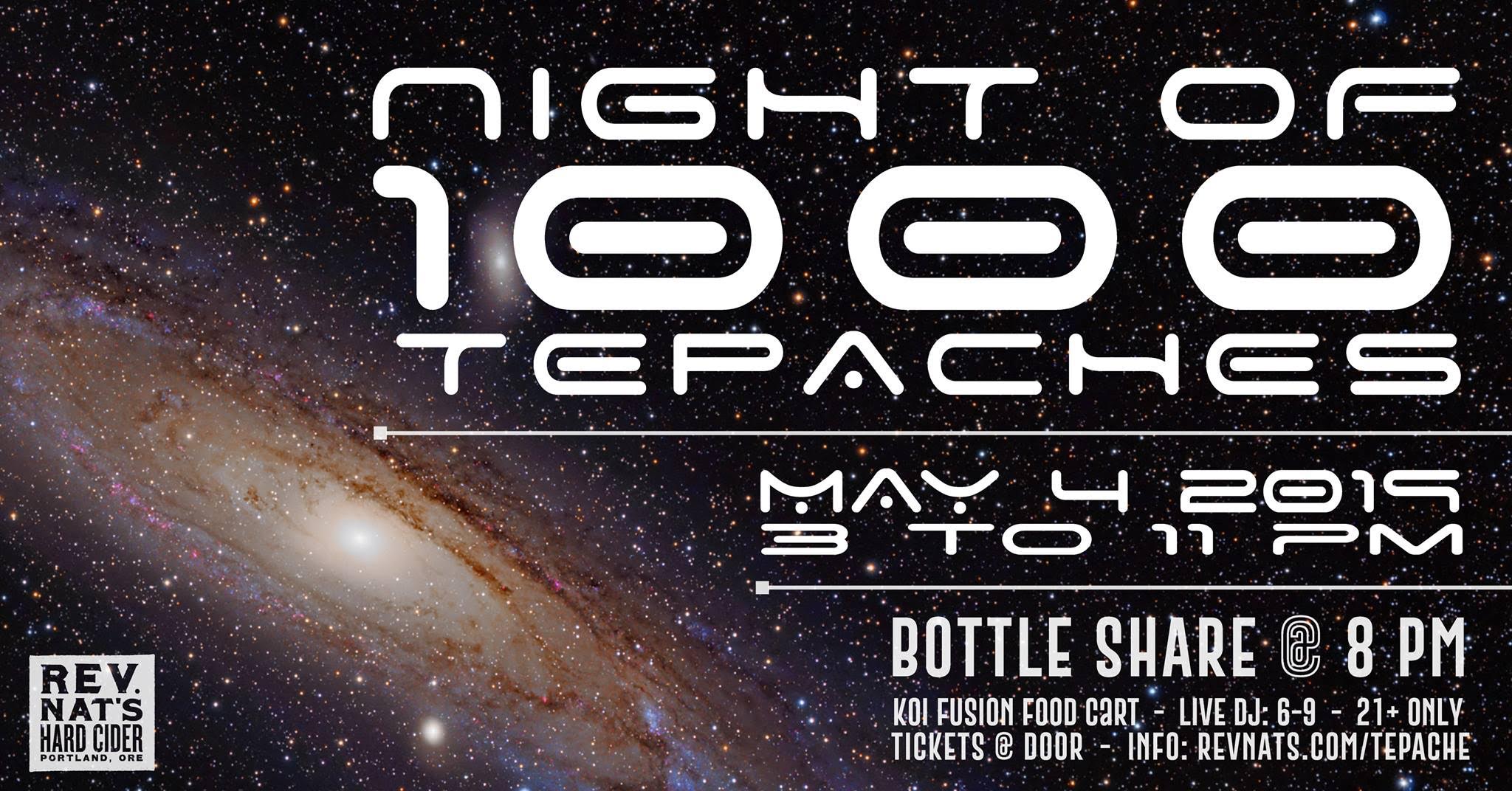 Today is one the happiest days of the year for Nat West, founder of Reverend Nat's Hard Cider, as he is ecstatic to host the 5th Annual Night of 1000 Tepaches. Held at his cidery in Northeast Portland, Night of 1000 Tepaches will take place from 3:00-11:00pm.
Reverend Nat made his first Tepache back in 2014 and has been in love with this Mexican wild-fermented pineapple drink ever since. There's tartness and pure refreshment in this low ABV drink that is good on its own but even better when blended with a beer.
For Night of 1000 Tepaches, Reverend Nat's has partnered with 19 craft producers throughout Oregon and Washington to create Tepache blends offering and incredibly diverse set of flavors. Expect Belgian sours blended with Tepache, crisp pilsners blended with Tepache and dark stouts blended with Tepache.
Brewery & Winery Lineup:
Great Notion Brewing
Ruse Brewing
Arch Rock Brewing Company
Level Beer
Hopworks Urban Brewery
Old Town Brewing
Widmer Brothers Brewing
Ex Novo Brewing
Rosenstadt Brewery
Grains of Wrath
Von Ebert Brewing
Little Beast Brewing
Upright Brewing
Enso Winery
In addition to these fine breweries and one winery, Rev. Nat is happy to expand to adding his first Washington breweries to the mix with both Matchless Brewing and Three Magnets Brewing Co.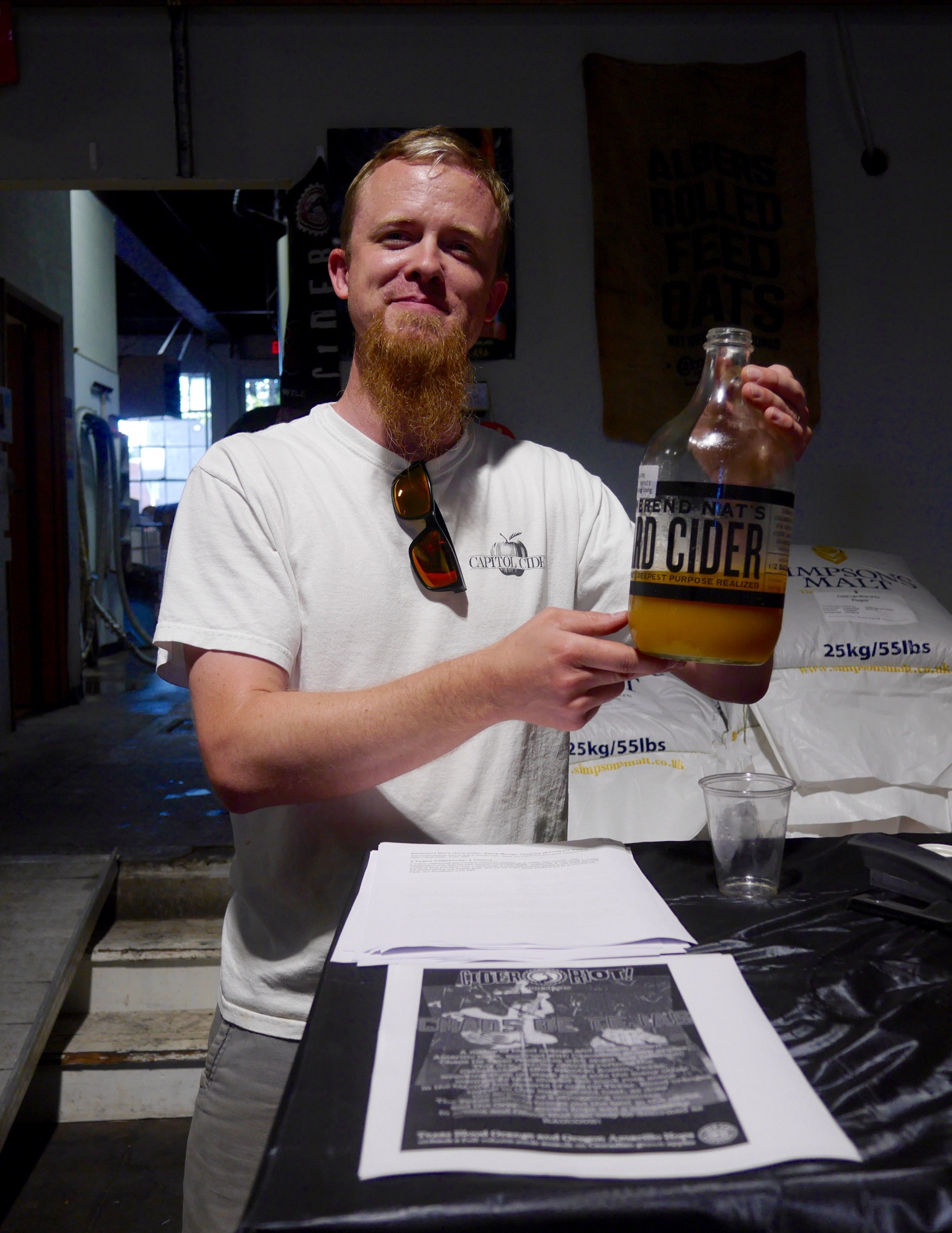 For those that enjoy the low ABV of a Tepache, why not blend it with another low or even zero ABV beverage? Well the good Reverend has invited Happy Mountain Kombucha, Groundwork Coffee Co., and Portland Soda Works to attend.
Doors open at 3:00pm as the tap room will be closed today until this time. The first 20 people will receive a fresh carved coconut to drink from! KOI Fusion will be out front serving up its tasty dishes from 5:00-8:00pm. DJ Jimbo will be spinning records from 6:00-9:00pm.
Our favorite part of the night is the Beer-and-Tepache Blending Bottle Share that begins at 8:00pm. Entry to the Bottle Share requires one bottle of beer, cider, or wine that may or may not make for a great combination with Tepache. Reverend Nat's will provide all the Tepache, you bring the mixers! West states, "In years past, we've had such crazy beers as Westvleteren, 3 Floyds Dark Lord, Russian River sour beers, Heady Topper and more."
Tickets to Night of 1000 Tepaches are available at the door and cost $25 that includes a commemorative tasting glass and 10 drink tokens. Additional tasting tokens are available for purchase.
Make sure to use hashtag #1000Tepaches on social media for this event!
Reverend Nat's Hard Cider
1813 NE 2nd Ave.
Portland, OR 97212