Rogue Ales & Spirits Presents the John Maier Coastal Brew Fest
|
After brewing 22,562 batches of beer, Rogue Ales & Spirits will celebrate 30 years of brewing by John "More Hops" Maier at the John Maier Coastal Brew Fest that'll take place along Newport Bay. A toast honoring John's dedication to Rogue Ales will take place at 4:30pm.
Earlier this month on May 1st, John Maier celebrated his 30th anniversary brewing at Rogue Ales & Spirits. To honor this amazing service, the long-established Oregon brewery will celebrate this milestone on Saturday, May 18, 2019 at the John Maier Coastal Brew Fest. Throughout his three decades of service, Maier has brewed some legendary beers such as Shakespeare Stout and Dead Guy Ale. He's also been honored on numerous occasions with a plethora of brewing awards and even has his own bobblehead that the brewery created in his honor.
Prior to joining Rogue Ales on May 1, 1989, John graduated from the Siebel Institute in 1986, was named National Homebrewer of the Year in 1988 for his Old Crustacean Barleywine recipe, and received the Brewers' Association inaugural Russell Scherer Award in 1997. It was also during this time that he worked at Alaskan Brewery where he created the brewery's highly lauded Smoked Porter.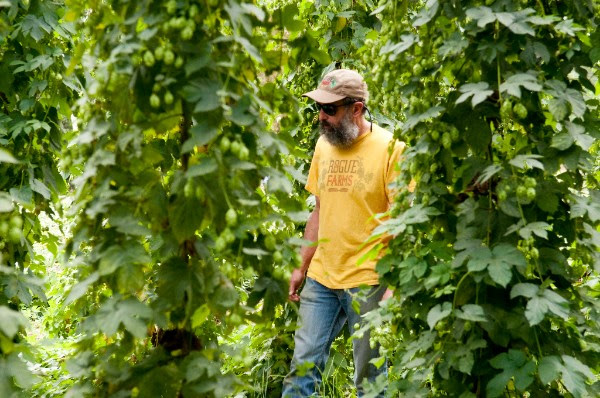 The John Maier Coastal Brew Fest will be a daylong, family friendly event that'll take place at its production brewery in Newport, Oregon. For nine hours from Noon until 9:00pm, Rogue Ales will honor John Maier at his 30th Roguiversary with beers from other independent Oregon Coastal breweries and a large assortment of beers from Rogue Ales including an array of vintage selections hand-picked from John Maier.
And to mark this amazing 30-year milestone, the man of the day brewed a special limited beer. Look for John Maier's 30th Anniversary Hoppy Wheat Ale being poured at the daylong fest. However, the first 120 people in line when the doors to the fest open at Noon will receive a complementary commemorative bottle of John Maier's 30th Anniversary Hoppy Wheat Ale.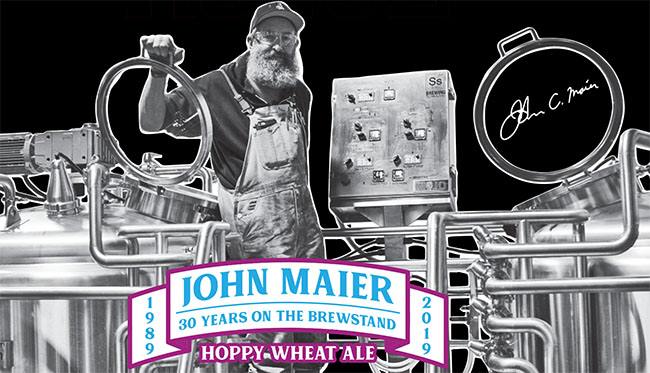 Here's a preview of the breweries that will be in Newport on Saturday.
John Maier Coastal Brew Fest Brewery List:
Bandon Rain
Beachcrest Brewing Company
bier one
Bills Tavern and Brew House
Buoy Beer Company
de Garde Brewing
Fort George Brewery
Pelican Brewing Company
Reach Break Brewing
Seaside Brewing Company
Wolf Tree Brewery
Yachats Brewing + Farmstore
Plus, there will be live music throughout the day with Stacie Johnson (1:00-2:30pm), Hecktic Week (3:00-4:30pm), Sons of the Beaches (5:15-6:45pm), and Sonny Hess (7:30-9:00pm).
Entry into the John Maier Coastal Brew Fest is free but a $5 suggested donation at the door will kindly benefit Newport Fishermen's Wives. The fest is open to all ages as kids under 18 can enter for free.
Rogue Ales & Spirits – Brewer's on the Bay & Brewery
2320 SE OSU Drive
Newport, OR 97365