Rogue Eastside Pub & Pilot Brewery To Host 2018 Firkin Fest
|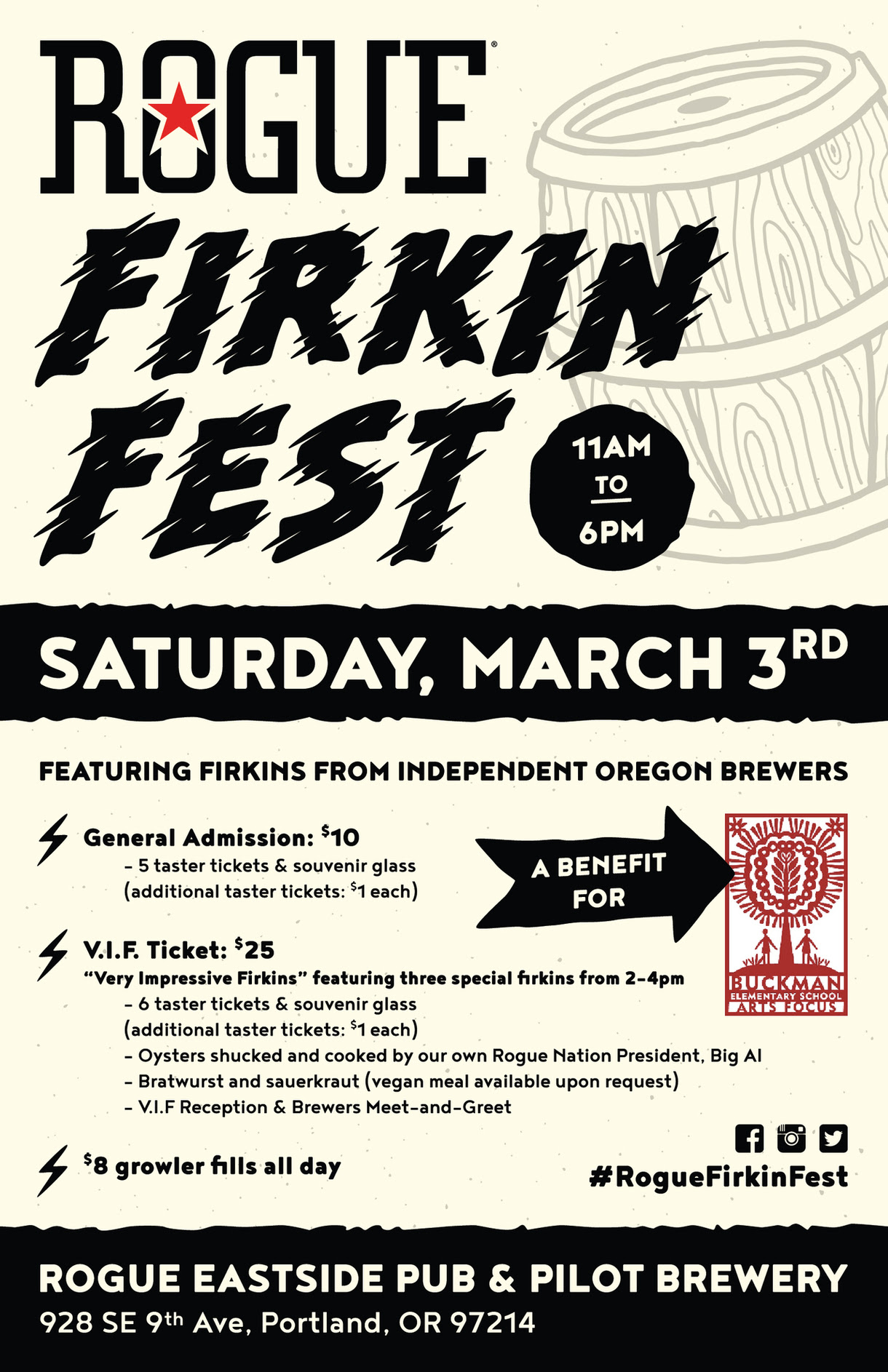 Rogue Eastside Pub & Pilot Brewery will host the 11th Annual Firkin Fest on Saturday, March 3, 2018. This annual event celebrates cask-conditioned beers, ciders and meads with all proceeds going to nearby Buckman Elementary School arts programs.
The 11th annual Firkin Fest runs from 11am-6pm and will feature over 20 casks the includes Gigantic Brewing Company, Modern Times Beer, Ecliptic Brewing, Worthy Brewing, Baerlic Brewing, Green Dragon Brew Crew, Nectar Creek Mead, Cider Riot, Oregon City Brewing Co. and many more.
Each brewery will present a beer of its choice, prepared in the traditional English style cask. Unlike most draft beers, firkin beers are unpasteurized, unfiltered, naturally carbonated in the cask and are served at cellar temperature, approximately 55 degrees Fahrenheit. Herbs, chocolate, botanicals, hops and fruits are often added to the firkins to enhance an already delicious beer.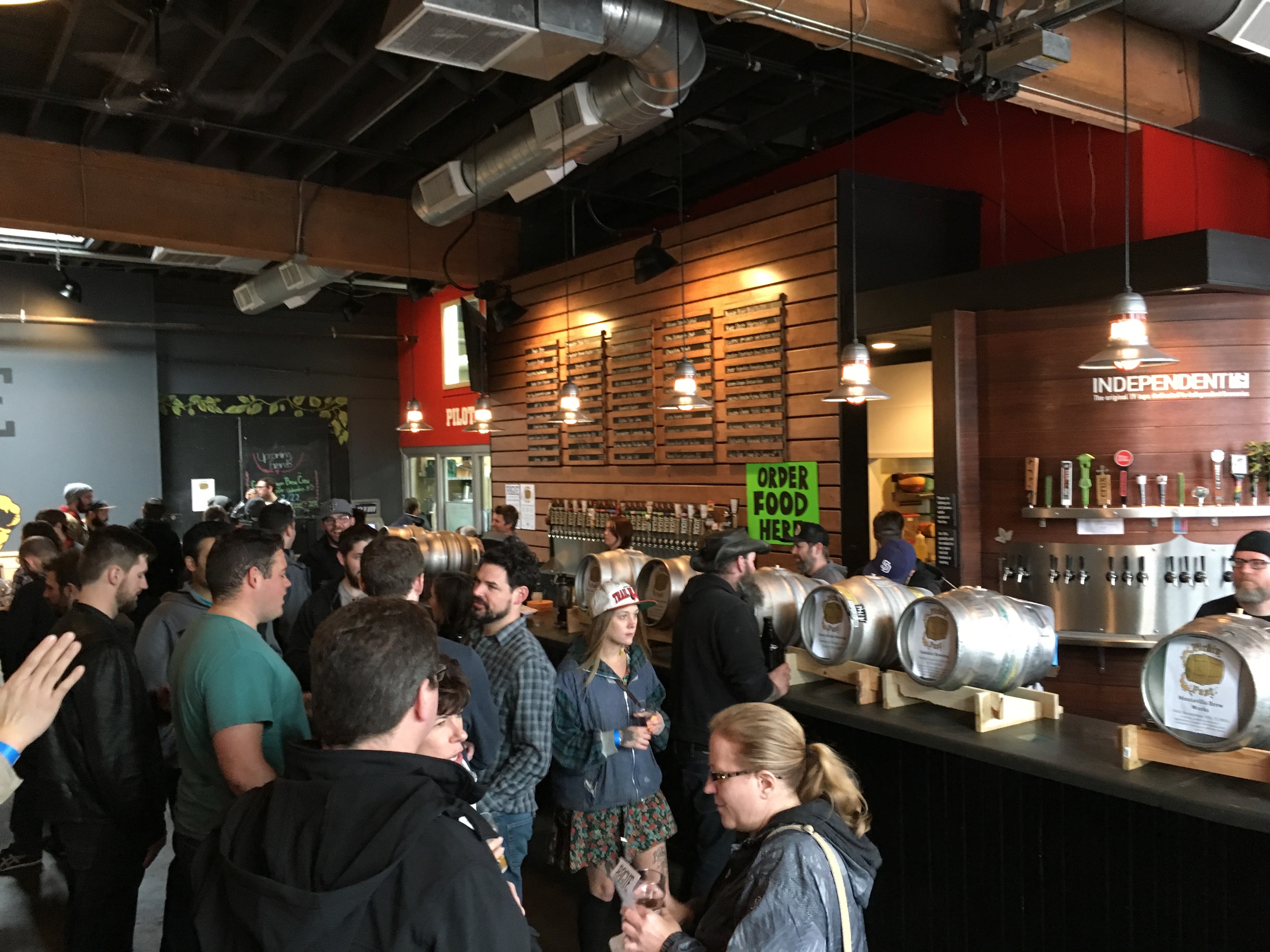 General admission for the event is $10.00 that includes five beer tickets, a commemorative taster glass and access to $8.00 growler fills of any of the Firkin Fest beers. Each taste is one ticket and additional tickets cost $1.00 each.
Very Impressive Firkin (VIF) admission is $25.00 that includes exclusive tastes of three special firkins, a meet-and-greet with the brewers, and some tasty food including oysters shucked by Rogue Nation President Big Al himself. The VIF room is open from 2:00-4:00pm, and only a limited amount of tickets are available.
VIF inclusions and the complete list of breweries will be announced on the Firkin Fest Facebook Page.
Rogue Eastside Pub & Pilot Brewery
928 SE 9th Ave.
Portland, OR 97214