Rogue Hop Harvest in the Pearl
|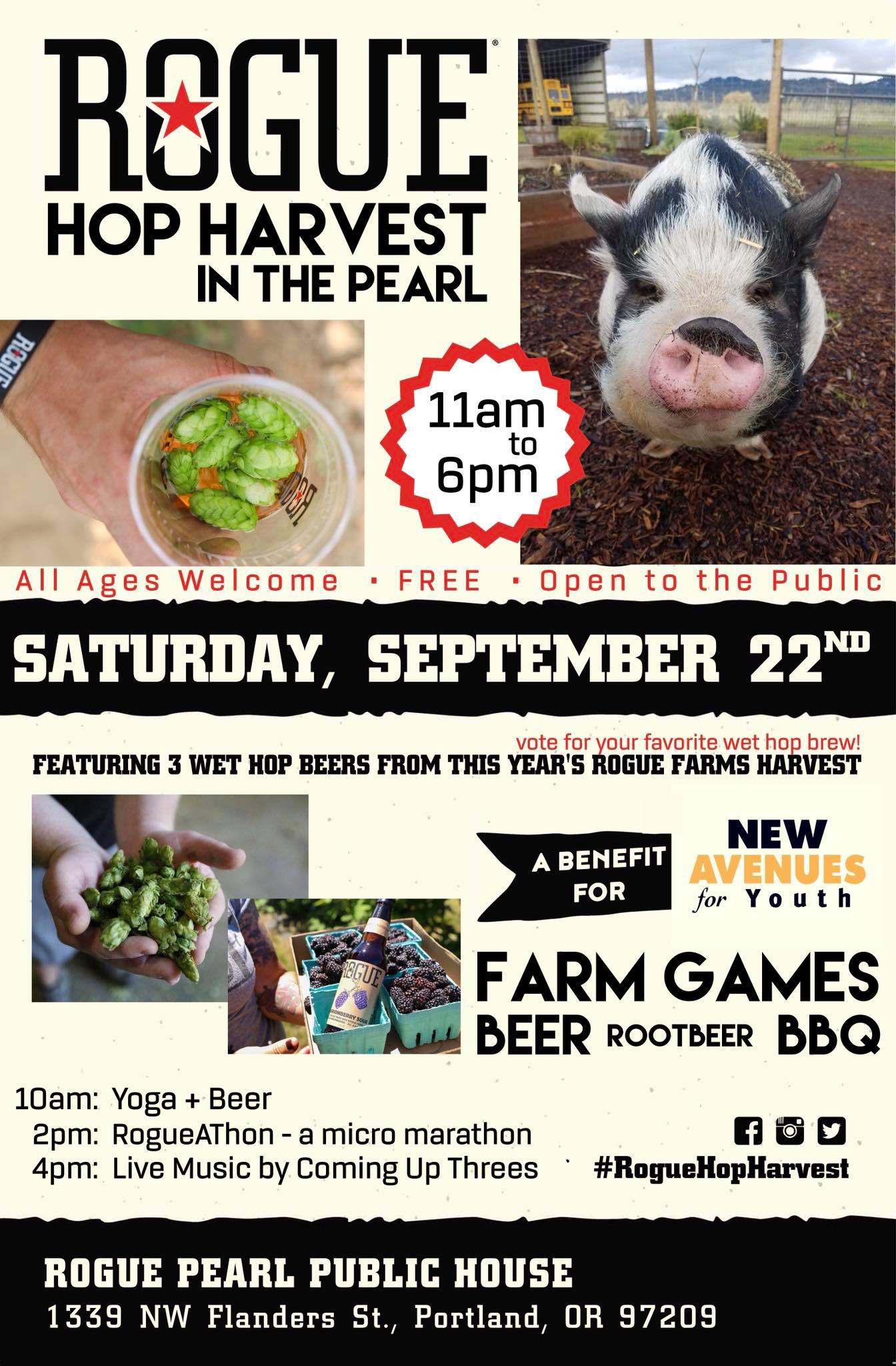 Fresh hops are coming to Portland's Pearl District on Saturday, September 22nd when Rogue Pearl Public House hosts Rogue Hop Harvest in the Pearl.
The hop filled day kicks off an hour before the bar officially opens with yoga + beer at 10:00am. A suggested donation of $5.00 will go to New Avenues for Youth.
Then from 11:00am-6:00pm Rogue will tap three of its new wet hop beers, one from each of its innovation breweries, including one by Rogue's legendary Brewmaster John Maier. You get to choose which is the best when you Vote for the Best Wet Hop Beer!
Throughout the day there will also be a special menu of BBQ food, a micro-marathon and live music. At 2:00pm Rogue will host its RogueAThon micro-marathon that takes contestants around the block. All participants will be greeted by the brewery's complimentary "aid station" when they complete the race. Then to close out the afternoon Coming Up Threes will provide live music from 4:00-6:00pm.
Saturday's event is in partnership with New Avenues For Youth as Rogue will assist in raising awareness and much needed funds for the prevention and intervention of youth homelessness.
Rogue Pearl Public House
1339 NW Flanders St.
Portland, OR 97209