Roscoe's 11th Anniversary Weekend
|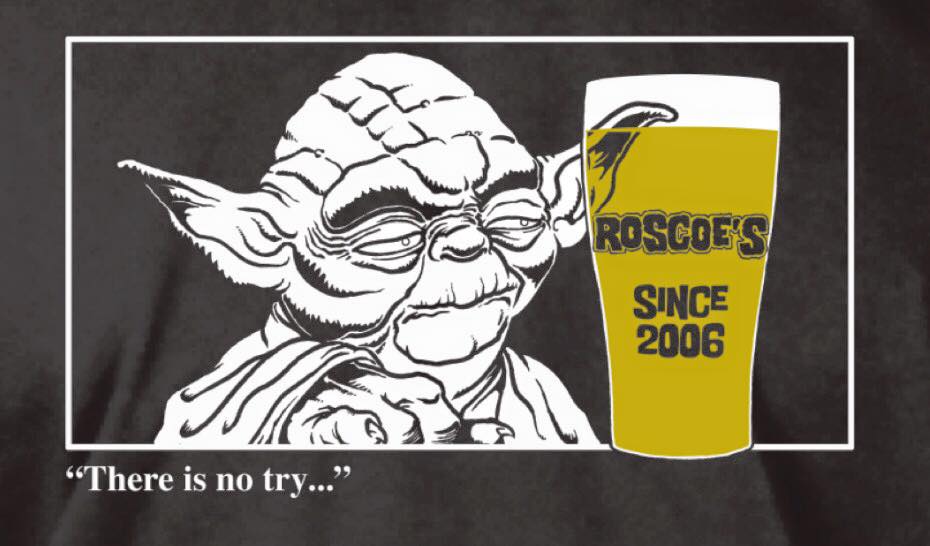 End the year at Roscoe's while celebrating the pub's 11th Anniversary Weekend this coming weekend. All weekend long from Friday, December 29th through Sunday, December 31st, Roscoe's will celebrate 11 years of serving some of the best craft beer in the Montavilla neighborhood.
The draft list compiled by Roscoe's is once again one that will satisfy the most serious craft beer geek. Using its connections in the industry co-owners Jeremy Lewis and Quyen Ly have put together on stellar tap list! Here's a preview with additional beers that will be tapped at 2:00pm on Friday.
Featured Breweries + Beers:
Boneyard Beer – Gooze Cruise
Alesong Brewing and Blending – Terroir Pinot Gris
Upright Brewing – Ostinato Lemongrass Vermouth Barrel Saison
pFriem Family Brewers – New Hazy IPA
Firestone Walker Brewing Co. – Vintage 2014 Agrestic
Grimm Artisanal Ales
Founders Brewing Company – Canadian Breakfast Stout
Breakside – Strawberry Ballyhoo
Gigantic Brewing Company
Jolly Pumpkin – Phuket
Little Beast – Dream State
Congratulations on 11 strong years!!
Roscoe's
8105 SE Stark
Portland, OR 97215