Royale Brewing To Celebrate Its 4th Anniversary
|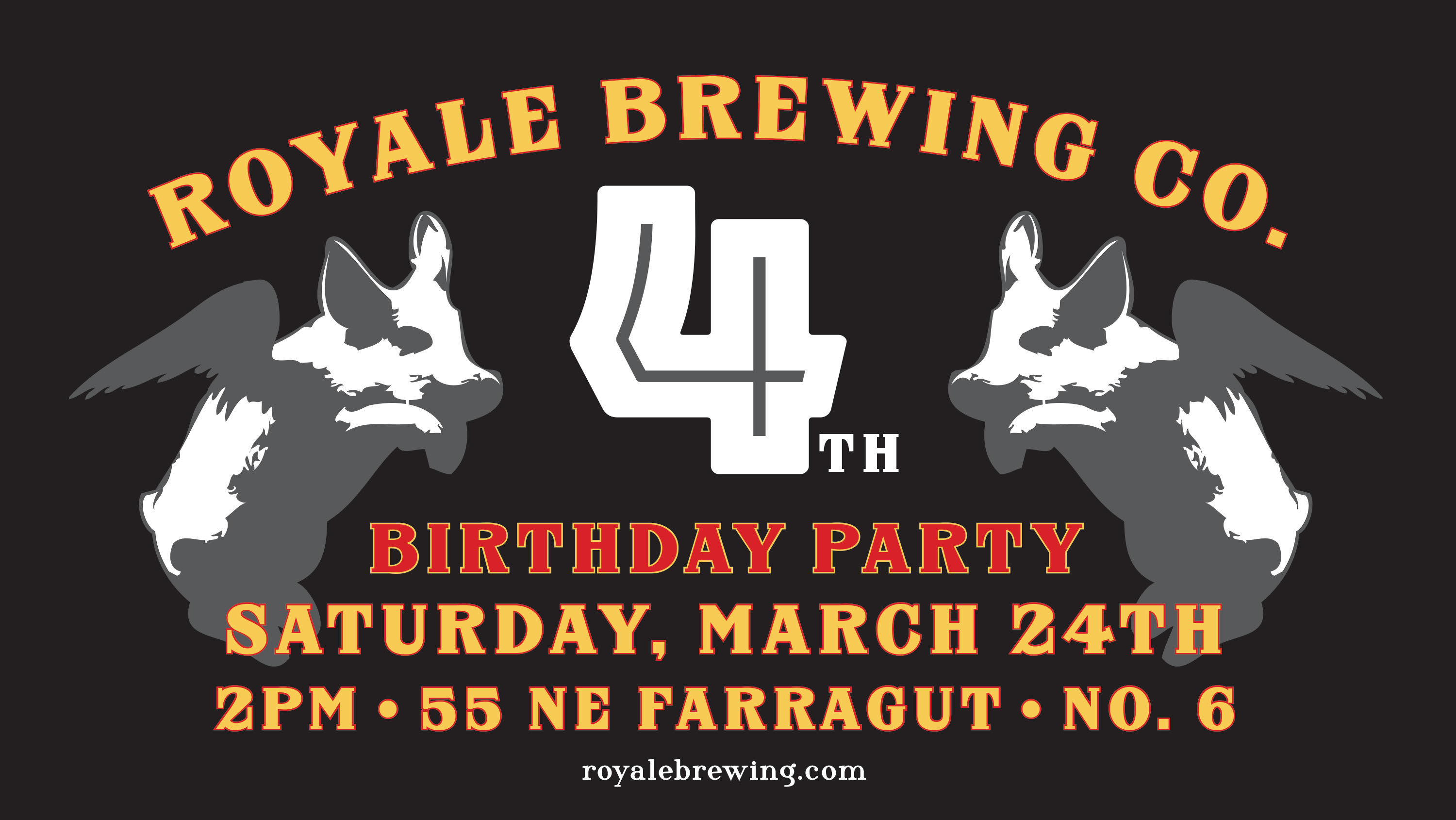 Though they have only been in their own brewery for the past two years, Royale Brewing will celebrate its 4th Anniversary on Saturday, March 24, 2018.
Festivities at the Brewery's location in NE Portland will start around 2:00 pm and run late into the night. Ten taps will showcase the wide breadth of styles from Brewers Ramil Ladislo and Neil McClain, including the duos Berliner-Weisse that just received its second straight gold medal at the Oregon Beer Awards. A fresh batch of their flagship IPA that was recently ranked as one of the top 20 IPA's in Portland, will also be showcased. A special barrel-aged beer Biere de Garde will be released on draft and in limited 750 ml bottles that day to commemorate this special event.
Read More: Royale Brewing Opens Its Production Brewery
This celebration will also mark the opening of a permanent food cart for Royale. Gumba, will be opening up its second location outside of Royale Brewing and are excited to showcase more of it's award-winning food. The new menu is set to reflect the aesthetic of Royale's urban industrial location of NE Portland.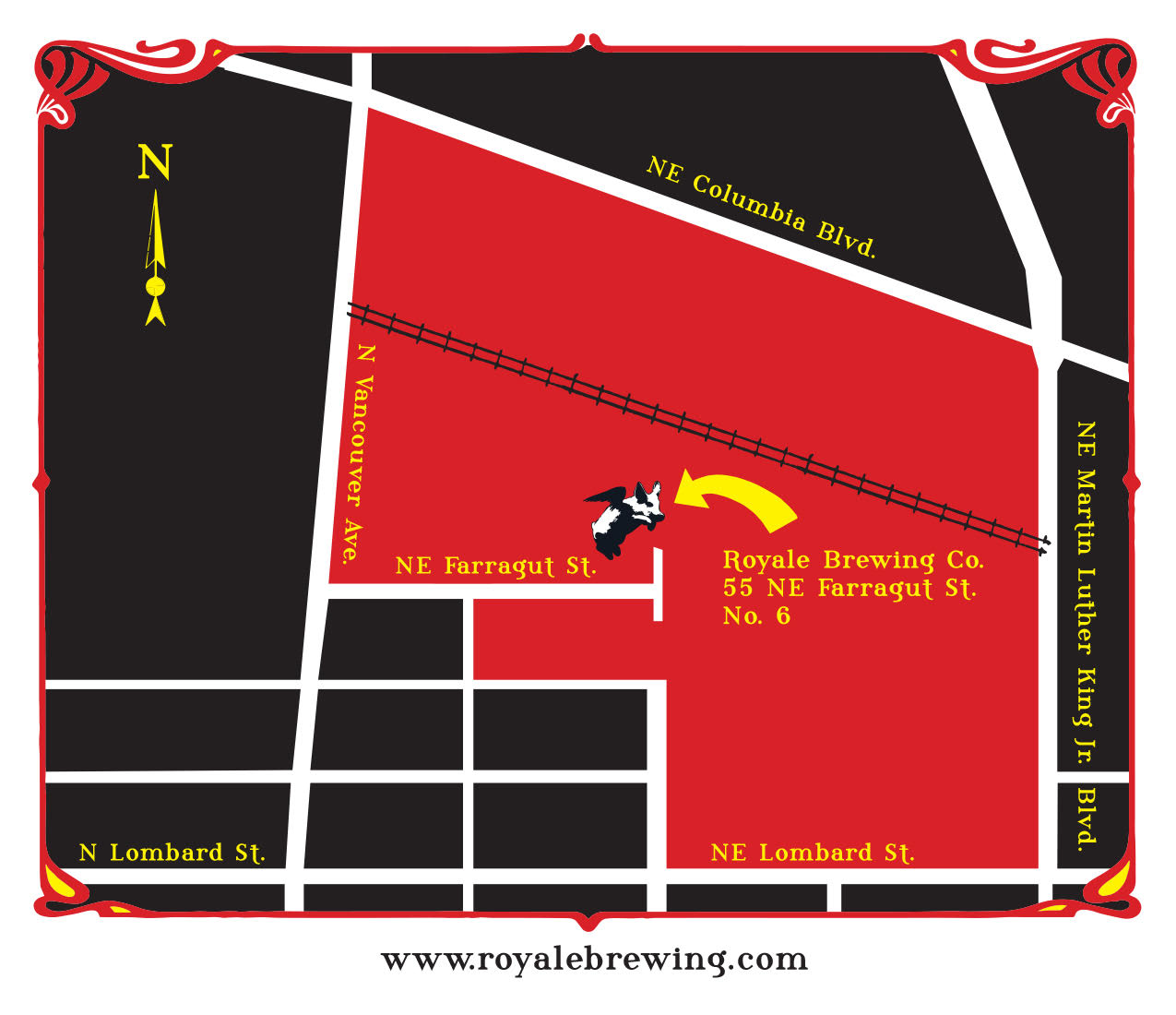 Ash Woodfired Pizza will also be on hand to serve up some of it's delicious wood-fired pies.
Local music and artists will provide the ambience and soundtrack for a day of celebration.
Royale Brewing
55 NE Farragut Street No. 6
Portland, OR 97211