Samuel Smith Nut Brown Arrives On Draft In The United States
|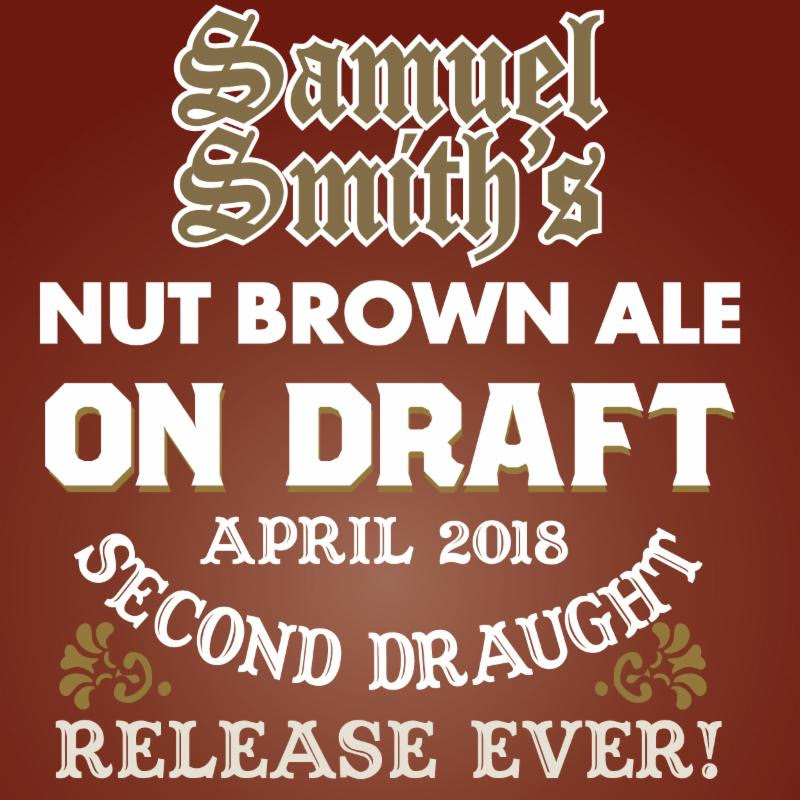 This past fall Samuel Smith's Brewery shipped its first kegs of draught beer to the United States went it sent its legendary Oatmeal Stout. Now the brewer's second draft beer has arrived on the shores of the US with its Nut Brown Ale.
Imported by the Seattle based Merchant du Vin, Samuel Smith's Brewery dates back to 1758 in Yorkshire, England. The brewer's Nut Brown Ale defines this beer style and is one that inspired the early craft beer movement in the US. Nut Brown Ale is a medium-bodied, copper brown ale with its dark malts that creates its subtle nut flavor. Merchant du Vin has additional info on Samuel Smith's Nut Brown Ale as well as a video on its Nut Brown Ale Page.
The importer has also expanded the distribution and more accounts will be tapping it over the next two weeks. Use the retail beer finder to assist in locating this legendary beer on draft, as quantities are very limited!
One location to find Samuel Smith's Nut Brown Ale on tap is at 33 various McMenamins locations in Oregon and Washington. Tonight, Friday, April 27th, McMenamins 23rd Avenue Bottle Shop will tapping the beer at 6:00pm. Click HERE to find out which other McMenamins locations will be serving Nut Brown Ale.
Samuel Smith Nut Brown Ale Stats:
Ingredients: Water, barley malt, roasted barley, hops, cane sugar, yeast.
Nutritional info: Serving Size – 12 oz. (355 ml). Calories: 180; Total Fat 0 g (0% Daily Value); Sodium 40 mg (2% DV); Total Carbohydrates 13 g (4% DV); Sugars 0 g; Protein 1 g (2% DV). (Percent Daily Values are based on a 2,000 calorie daily diet.)
ABV: 5.0% – OG: 1.050 – IBU: 31