Santiam Brewing Rock The Cask Bar – Cask Ale Fest
|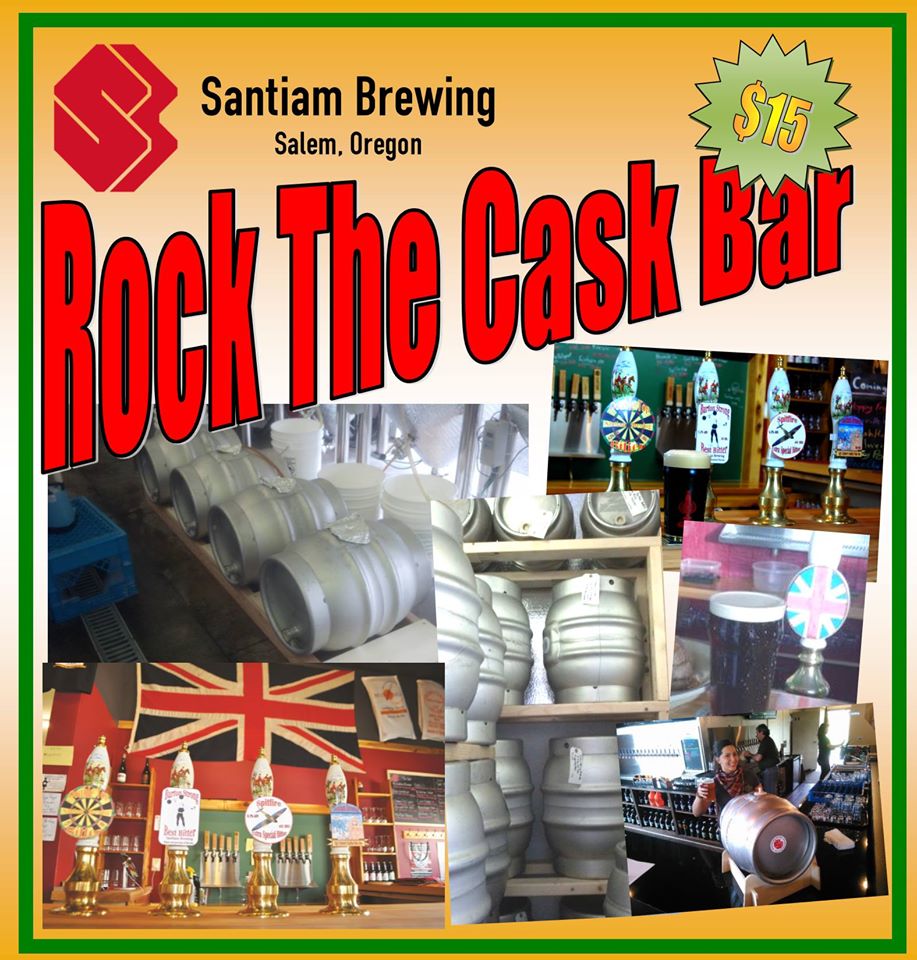 Santiam Brewing will host its 3rd Annual Rock The Cask Bar in its taproom and outside under tents on Saturday, July 11th. This also happenes to be the day that Salem based Santiam Brewing celebrates its anniversary that now happens to be three years old.
Rock The Cask Bar is Salem's only cask ale event and is one of the better ones in the state or Oregon. After attending the inaugural Rock The Cask Bar back in July of 2013 the event was held inside the brewery's taproom and brewery space. After a very successful first year the Santiam Brewing expanded the event last year to include its parking lot space.
This year's Rock the Cask Bar will feature many new and unique ales brewed specifically for this event. Santiam will welcome many of the areas finest breweries to pour alongside its own cask ales. A few of these brewers include Vagabond Brewing, Salem Ale Works and the leader of Oregon cask ale, Ted Sobel from Brewers Union Local 180.
Entry to Rock The Cask Bar 2015 is $15.00 in advance or $20.00 at the door that will include a commemorative glass and ten drinks tickets for 4 oz pours from at least 16 cask ales. Additional drink tickets will be available for a $1.00 each. Black Sheep will provide food. Hours for Rock The Cask Bar will be from 11:00am to 11:00pm.
If you want to bring some cask beer home make sure to bring a growler. From 10:00pm until close Santiam Brewing will offer $5.00 fills from the gravity poured casks while stocks last.
Santiam Brewing Co.
2544 19th St SE
Salem, OR 97302