Saraveza To Celebrate its 11th Anniversary
|
Eleven years in, Saraveza continues serving a well curated rotating tap list and tasty bites in North Portland. On Saturday, October 19th, Saraveza will celebrate its 11th Anniversary with a day filled with craft beer!
It was nearly one year ago when original owner Sarah Pederson announced that she was selling her beloved Wisconsin themed beer bar to Jeremy Lewis and Quyen Ly, owners of Roscoe's. Well since the sale not much was changed as the new owners kept things the same. But we do miss seeing Sarah around.
All day long on Saturday, Saraveza will be featuring a special tap list of beers and cider. One tap will be rotating throughout the day featuring some rare out of market beers. In the evening it'll cut and serve its anniversary cake. Then at 10:00pm, Saraveza will host its annual Industry Cheers where the bar leads a toast to those that make the craft beer industry what it is.
Here's a peek at the beer list for Saturday at Saraveza…
Saraveza 11th Anniversary Tap List:
The Commons – Flemish Kiss
La Chouffe – Belgian Blonde
Russian River – Pliny the Elder
Perennial – 2016 Abraxas
Ale Apothecary – Sahalie
Chuckanut – Pilsner
Trillium – Permutation 57
Rev Nat's – Valley of the Pear
Breakside – IPA
Killer Rotating Tap – Featuring Other Half, Trillium, and Moksa beers throughout the day!"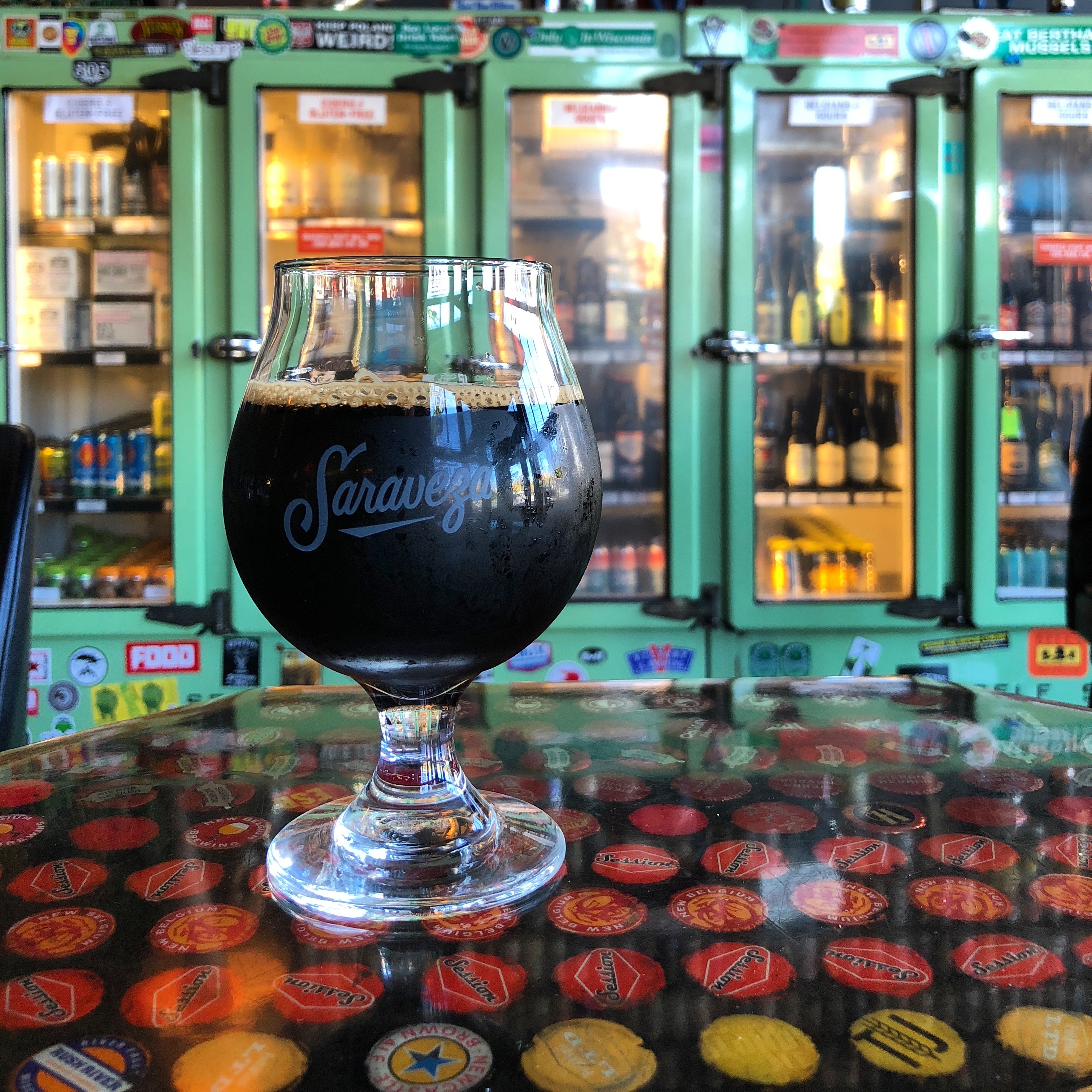 Saraveza
1004 N Killingsworth St.
Portland, OR 97217