Saraveza To Host the 7th Annual IIPA Festival
|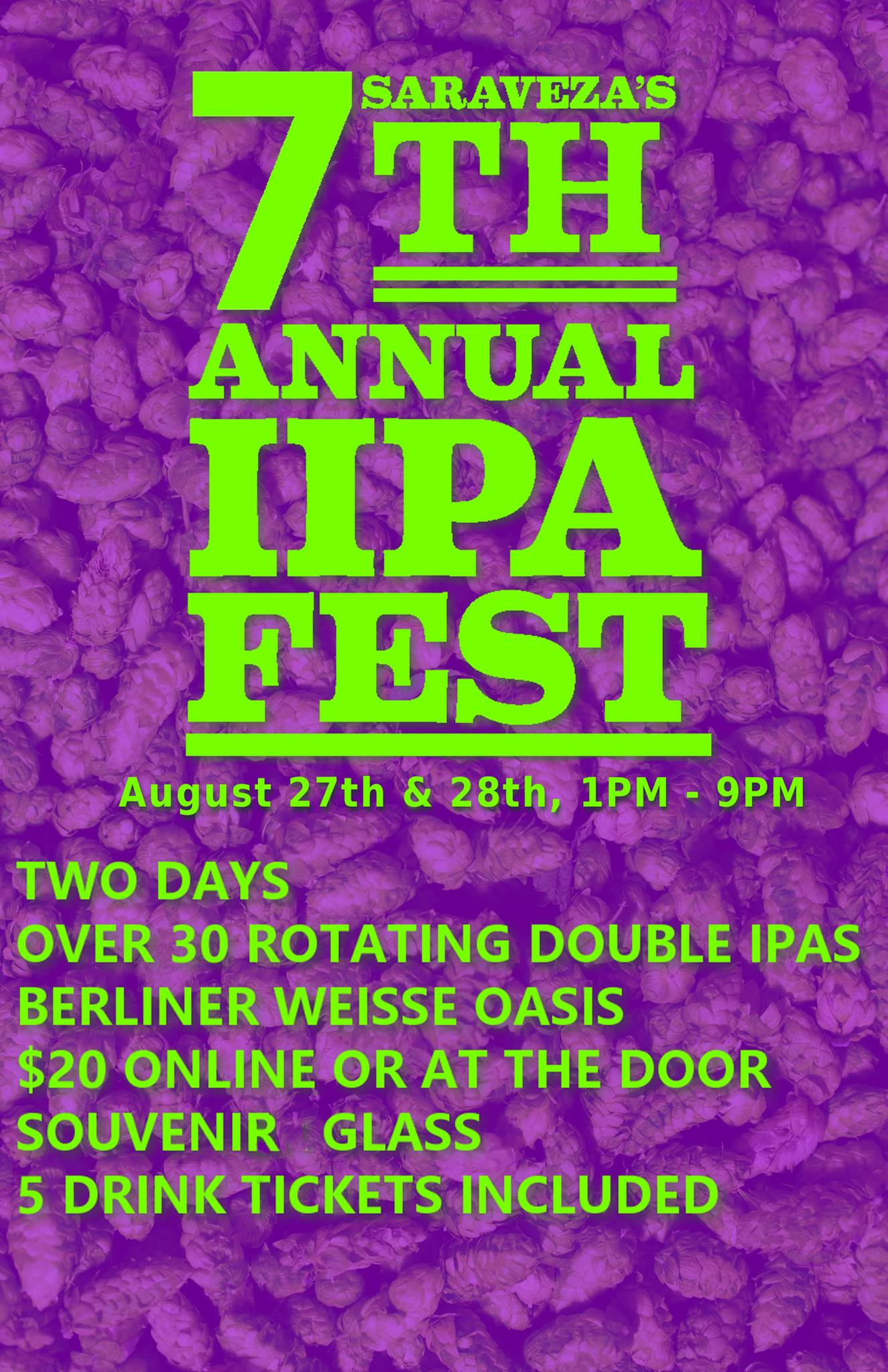 Hopheads will rejoice the last weekend of August when the 7th Annual IIPA Festival returns to Saraveza Bottle Shop & Pasty Tavern. From 1:00 to 9:00pm on Saturday, August 27 and Sunday, August 28, Saraveza and Bad Habit Room will host the hoppiest two days in beer. Look of over 30 Imperial IPAs, double beef burgers and the refreshing Berliner Weisse Oasis.
As the final beer list is being completed look for IIPAs from Breakside, Barley Brown's, Melvin's, Fat Heads, Great Notion, Claim 52, Green Flash, Alpine, Ballast Point, Russian River, and many more! Taps will be rotating at Saraveza, Bad Habit Room and the outdoor seating area along N. Michigan Avenue.
To keep one's palate refreshed, Saraveza will once again be offering its Berliner Weisse Oasis. Be ready for Berliner Weisse style beers from pFriem, Mikkeller, de Garde, Coldfire, and many more. Organizers state that this will be the last year for the Berliner Weisse Oasis as next year it will break out into it's own festival.
One change to this year's IIPA Festival is that its Double Bacon BLTs are being retired. Yes, Saraveza is well known for its bacon but this year things are changing by offering double beef burgers.
Entry to the 7th Annual IIPA Festival is $20.00 that includes a commemorative IIPA Festival glass along with 5 beer tickets that are good for a 4 oz. sample of beer. Some of the festival beers will cost 2 tickets per 4 oz. sample. Advanced ticket purchase is encouraged.
The safest way to arrive and depart from Saraveza's IIPA Fest is to take TriMet. The #72 & #4 bus lines run right to Saraveza and the MAX Yellow line N. Killingsworth stop is just a few blocks away to the west. There is limited off-street parking available in the PCC #6 lot across Killingsworth from Saraveza.
Stay up to date on all of the 7th Annual IIPA Festival happening by following its Facebook Event Page. Also be sure to follow Saraveza on Instagram at @saravezapdx and use hash tag #IIPAFest.
Saraveza Bottle Shop & Pasty Tavern
1004 N. Killingsworth St.
Portland, OR 97217