Sierra Nevada Brewing 2019 Oktoberfest Royal Wedding Contest
|
Each fall Sierra Nevada Brewing hosts its annual Oktoberfest outside at its brewery in Chico, California. The 10th Annual Sierra Nevada Oktoberfest will take place over two weekends – Friday, September 27th & Saturday, September 28th and Friday, October 4th & Saturday, October 5th.
To kick off this year's Oktoberfest, Sierra Nevada has something special to offer to its fans. Taking its lead from the first Oktoberfest that was held in Munich in Bavaria over 200 years ago in 1810, this was a celebration of the marriage between Crown Prince Ludwig of Bavaria and Princess Therese of Saxony-Hildburghausen. Sierra Nevada is currently searching for one lucky beer loving couple to host an all-expense paid 2019 Oktoberfest Royal Wedding that'll take place on September 27th at the 2019 Oktoberfest kickoff in Chico.
Here are the contest details:
The brewery is searching for an engaged couple whose love for craft beer matches their love for each other.
A special panel of judges will select the couple to tie the knot on September 27, 2019 at Sierra Nevada's brewery in Chico, California.
To enter the contest, couples must upload a short video (one minute or less) making the case for why they'd be the perfect candidates to wed at Sierra Nevada's 2019 Oktoberfest Royal Wedding.
Sierra Nevada fans will narrow the candidates down to five finalists via social media voting, and a panel of expert judges will select the winning couple.
Contest submissions can be made between July 15-August 8 at sierranevada.com.
The winning couple will receive:
Two round trip plane tickets to Chico.
Transportation from the airport.
A honeymoon suite before and after the wedding
Food, drink, entertainment.
A revelry for a wedding party of 50 guests.
The ceremony will be officiated during the festival in front of thousands of people.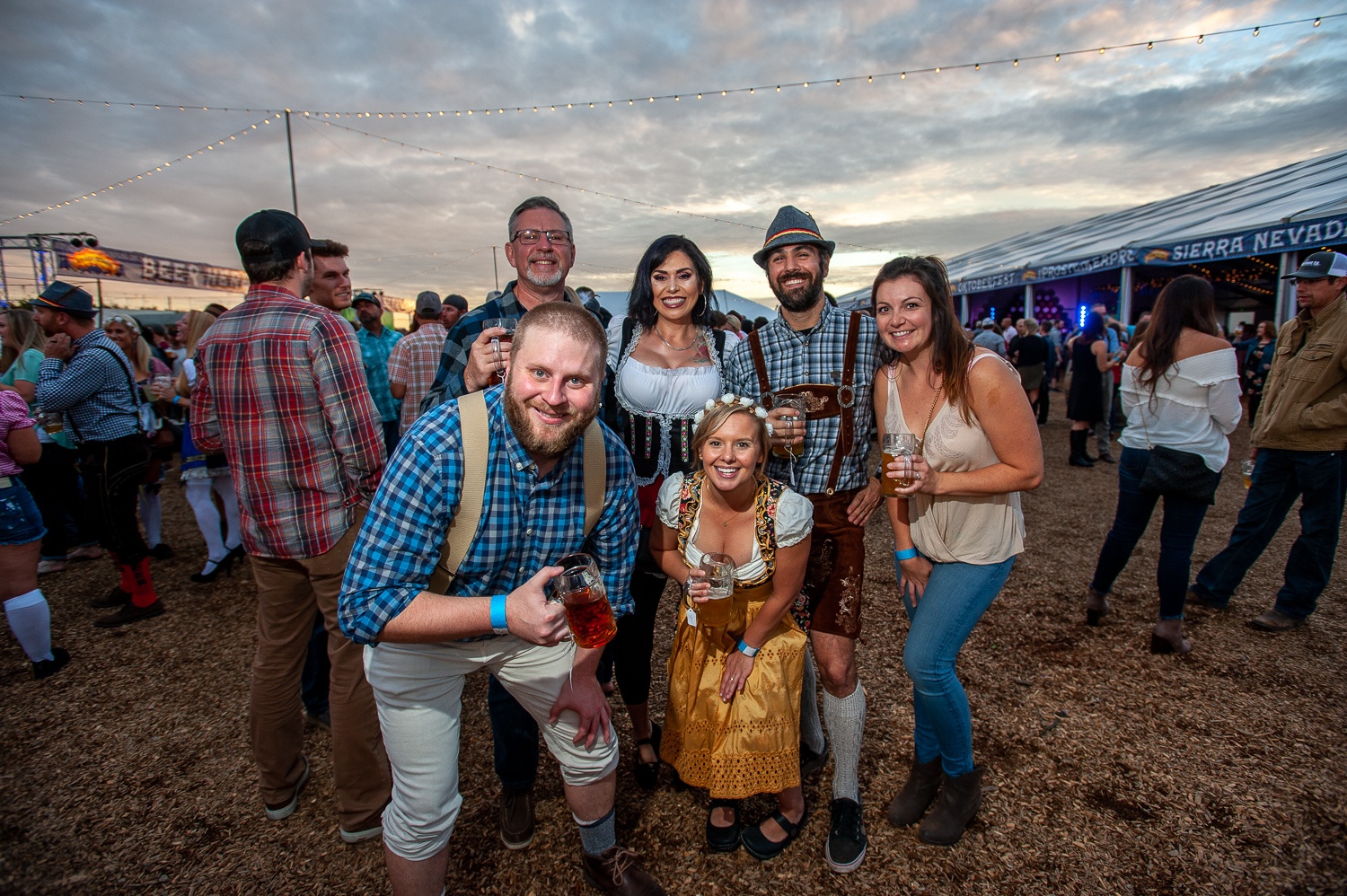 For its 2019 Oktoberfest Bier, Sierra Nevada Brewing once again brewed a collaboration beer for the fifth consecutive year. This year the Chico base brewer partnered with Bitburger Brewery and brewed it with Bitburger's custom yeast and secret hop blend called Siegelhopfen, meaning "Sealed Hops"—two house ingredients never shared outside their walls until now.
Tickets to the 10th Annual Sierra Nevada Oktoberfest go on sale on August 8, 2019 at 10:00am. Additional details can be found by CLICKING HERE.