Sierra Nevada Brewing Collaborates With Weihenstephan On 2018 Oktoberfest
|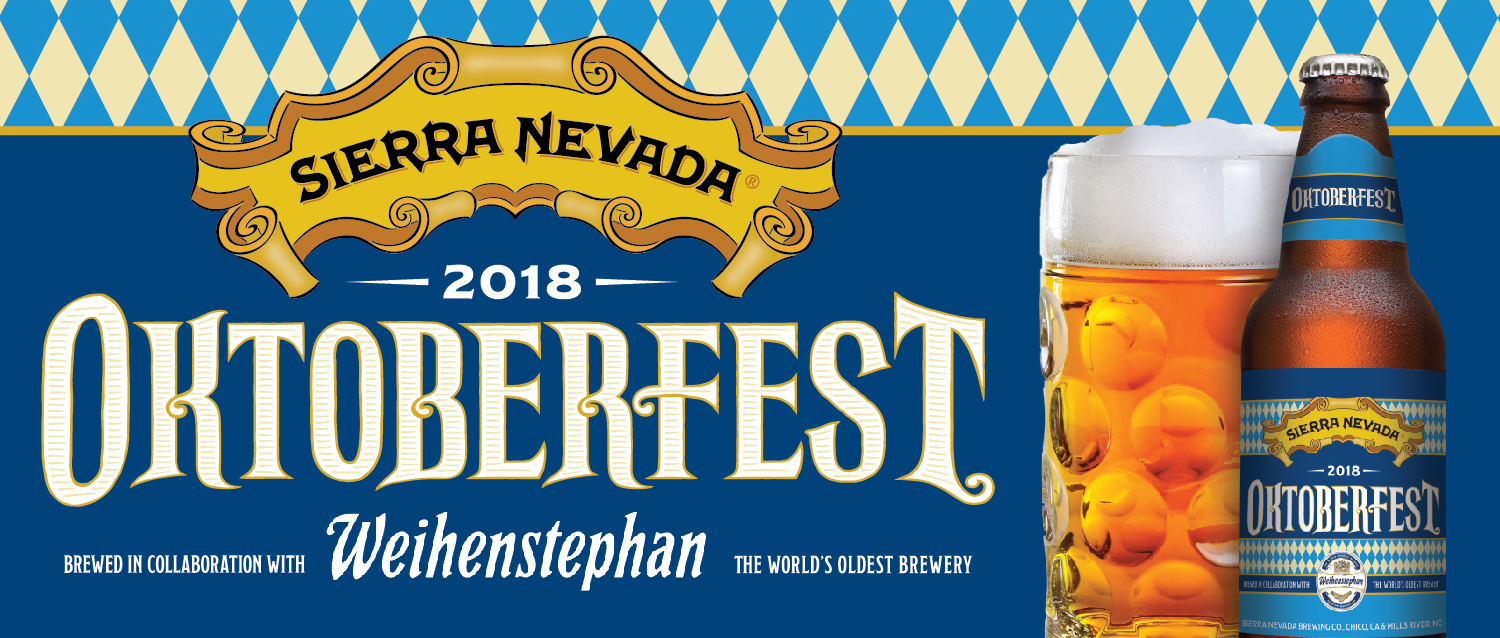 Though we are still in the month of July, it's not too early to begin thinking about Oktoberfest and Märzen beers. One brewery with Oktoberfest on its mind is Sierra Nevada Brewing.
For its 2018 Oktoberfest beer, Sierra Nevada reunites with Weihenstephan, the world's oldest brewery located in Freising, Germany. 2018 Oktoberfest will be revealed at Sierra Nevada's Chico, California brewery on Thursday, July 26th. It will then be a few weeks before it makes it way through distribution to a local beer shelf.
This is not the first time that the two legendary breweries have collaborated. Earlier this year the two breweries partnered on Braupakt Hefeweissbier at the Weihenstephan brewery in Bavaria. Now the two breweries are back together but in the United States this time to brew at Sierra Nevada with its 2018 Oktoberfest.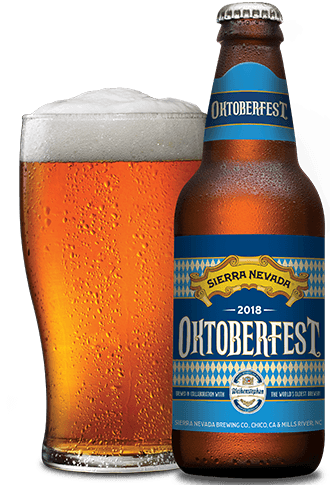 This German-American collaboration uses a malt profile of Two-row Pale, Steffi, Pilsner, and Munich. This is balanced by using Sterling hops for bittering and Sterling, Spalter, Record hops for finishing. This drinkable festival lager beer is 6% ABV and 20 IBUs.
2018 Oktoberfest Food Pairing:
Cuisine: German Weisswurst sausage, Roast Pork
Cheese: Mild Cheddar, Butterkase
Dessert: Apple Strudel with fresh whipped cream
Once again Sierra Nevada Brewing will host its annual Oktoberfest celebration at its brewery in Chico over two weekends in late September and early October. The four sessions take place on September 28, 29, October 5, and 6 are identical and require separate ticket purchases to attend. Each day Oktoberfest will take place from 5:00-10:00pm.
Tickets for each session go on sale beginning on August 1, 2018 and can be obtained by clicking HERE. Sierra Nevada Brewing's Oktoberfest will take place at the brewery located at 1075 East 20th Street in Chico, CA.
In addition to the Chico Oktoberfest, Sierra Nevada Brewing will host an Oktoberfest at its Mills River, North Carolina brewery on Saturday, October 13, 2018 from 5:00-10:00pm. Tickets to this one also go on sale on August 1, 2018 and can be purchased by clicking HERE. Sierra Nevada's Mill River brewery is located at 100 Sierra Nevada Way in Mills River, NC.