Sierra Nevada Celebration Vertical Tasting at Woodstock Wine & Deli
|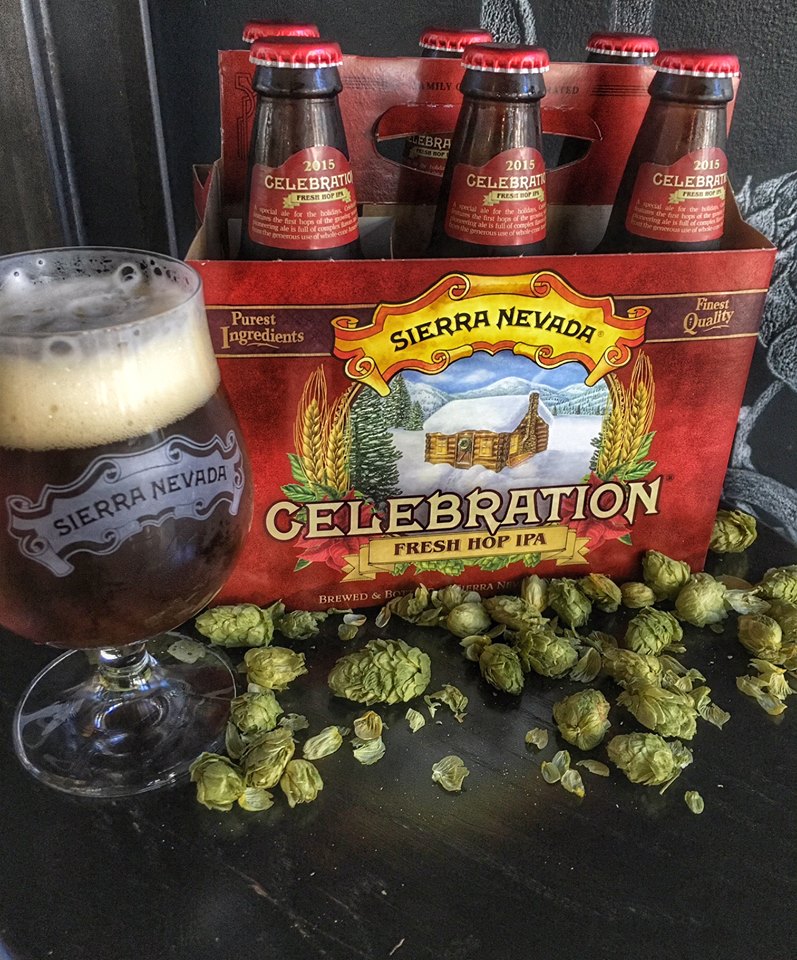 One of the oldest and longest running West Coast holiday beers is from Sierra Nevada Brewing with its Celebration Ale. First brewed in 1981, Celebration Ale is a bold IPA that uses ample amounts of Cascade, Centennial and Chinook hops. On Saturday, November 7, Woodstock Wine & Deli will host its annual Sierra Nevada Celebration Vertical Tasting from 1:00pm to 6:00pm.
This year's Vertical Tasting at Woodstock Wine & Deli will feature vintages from 2011, 2012, 2013, 2014, and the recently released 2015 edition of Celebration Ale. This annual Celebration tasting is Woodstock Wine & Deli's kickoff to the upcoming holiday season!
On hand will be Sierra Nevada representative Kat Finn that will be able to discuss Celebration Ale along with any of the other Sierra Nevada releases. There will also be raffle prizes of various Sierra Nevada items. Plus if one wants to do their own vertical of Celebration Ale at home, Woodstock Wine & Deli will be selling a limited supply of vintage bottles of this annual treat and its current 2015 release.
Woodstock Wine & Deli
4030 SE Woodstock Blvd.
Portland, OR 97202