StormBreaker Brewing To Host Its 4th Annual Brewstillery Festival
|
The exploration of pairing beer and spirits continues at the upcoming 4th Annual Brewstillery Festival. Once again StormBreaker Brewing will host a day devoted to craft beverages when it pairs local brewers with local distilleries for its annual Brewsitllery Festival on Saturday, February 24, 2018.
For the fourth incarnation of its Brewstillery Festival, StormBreaker Brewing will pair 20 breweries with 20 distilleries to offer a great day of pairing two fine beverages. The tented off side street next to the brewery will allow for plenty of room for imbibing and listening to live music not matter what the weather brings.
When the event begins at Noon, entry is $25.00 ($27.54 with fees) for General Admission and comes with event branded beer tasting glass and 10 taster tickets. There is also a VIP Package for $45.00 ($48.78 with fees) that includes 15 taster tickets, the event branded beer tasting glass, and a commemorative event branded whiskey glass along with entry one hour earlier at 11:00am. Purchase tickets by clicking HERE or by visiting StormBreaker Brewing where you can save $5.00 by purchasing in person.
4th Annual Brewstillery Pairing Teams:
Baerlic Brewing / Engenho Buriti de Minas
Base Camp Brewing / Wild Roots
Breakside Brewing / House Spirits
Cascade Brewing / Stone Barn Brandyworks
Coalition Brewing / 4 Spirits Distillery
Coin Toss Brewing / Trail Distilling
Double Mountain Brewing / Hood River Distillers
Ecliptic Brewing / Thomas & Sons
Ex Novo Brewing / New Basin Distilling
Golden Valley / Stein Distillery
Great Notion Brewing / Bull Run Distillery
Hopworks / New Deal Distillery
Laurelwood Brewing / Camp 1805
Little Beast Brewing / Indio Spirits
Lompoc Brewing / Rolling River Spirits
Migration Brewing / Hood River Distillers
Pelican Brewing / Clear Creek Distillery
Rogue Brewing / Rogue Distilling
Von Ebert Brewing / Eastside Distillery
Wild Ride Brewing / Bend Distillery
StormBreaker / Big Bottom Distilling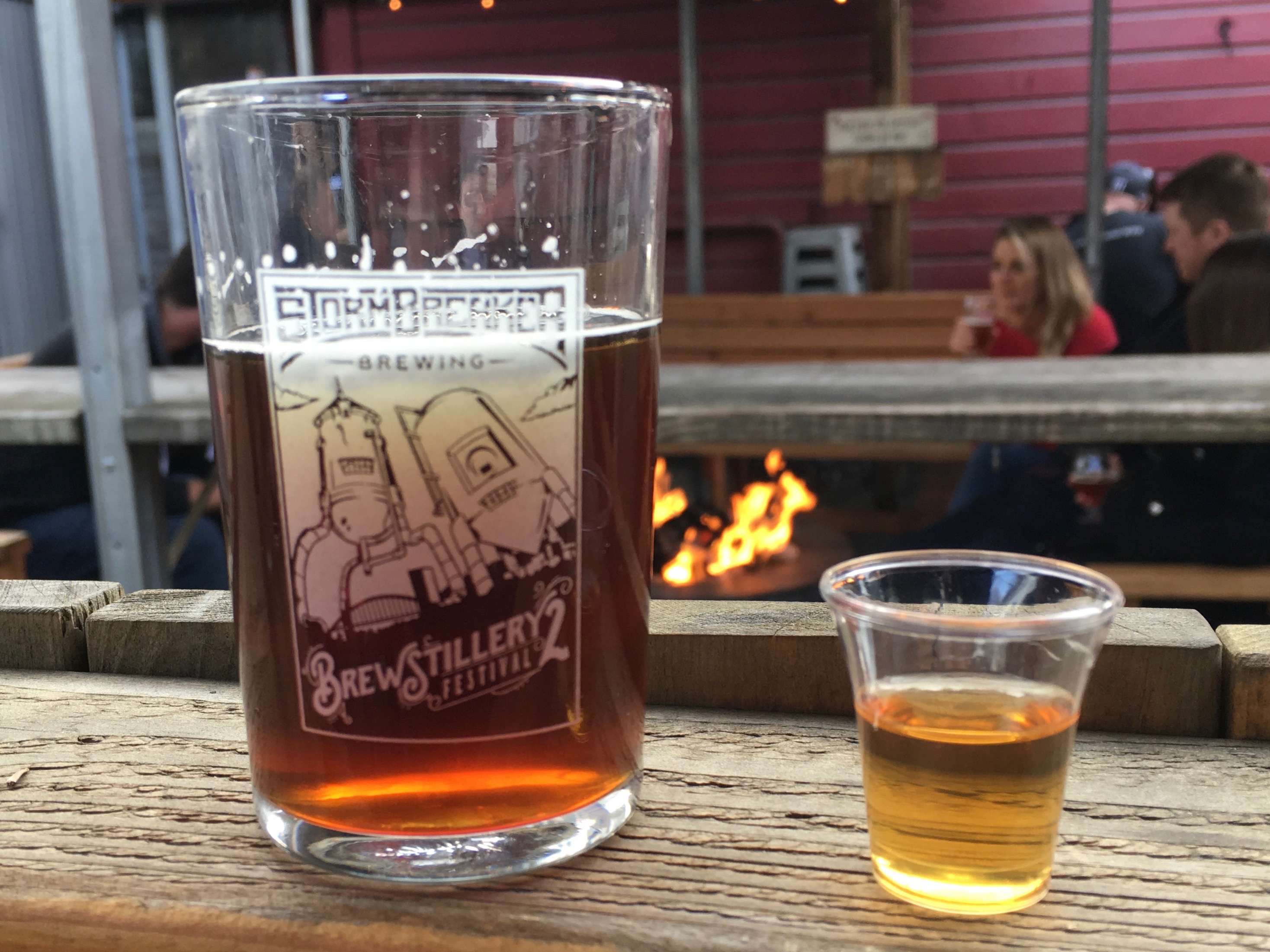 StormBreaker Brewing
832 NE Beech St.
Portland, OR 97227