Sunriver Brewing Co. Releases Cocoa Cow Chocolate Milk Stout 16oz Cans
|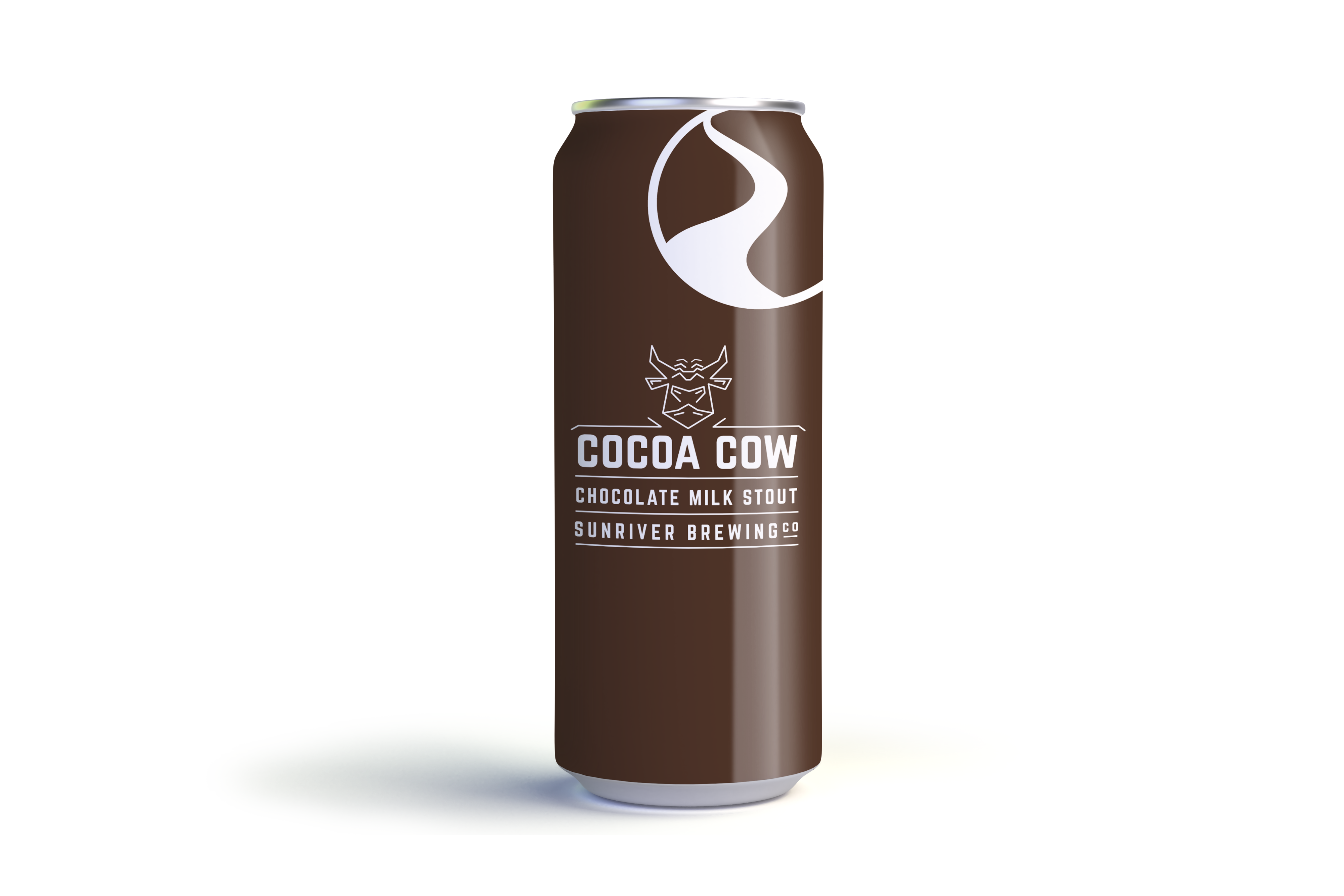 Cocoa Cow Chocolate Milk Stout, an award-winning beer from Sunriver Brewing Company has made its debut in new 16oz cans yesterday at the brewery's Galveston Pub in Bend, Oregon. Today the beer will make its debut at the brewery's Oakway Pub that's located in Eugene, Oregon.
Part of the brewery's year-round lineup, Cocoa Cow Chocolate Milk Stout is the brewery's first beer in a 16oz can format to part of this lineup. Cocoa Cow has been awarded a few People's Choice awards over the last few years, including Bend Brewfest, KLCC Brewfest and McKenzie Brewfest. It has also received a bronze medal at the North American Beer Awards in 2017 and a gold medal at the same competition in 2018.
Here are additional details from the brewery's press release…
"Customer demand has been the driving force behind this beer – the response has been unbelievably positive since the first time we brewed it." says Brett Thomas, Director of Brewing Operations. "We couldn't be happier to give the people what they want and in the package they want it in."
16-ounce cans will be available throughout Sunriver Brewing Company's distribution network starting in early September. All three Sunriver Brewing Company pubs will be holding "Release the Cows!" events in September. The events will feature $2 cans of Cocoa Cow, which makes for $8 four packs and $48 cases! This is half the price of suggested retail going forward! These events will include Moo Offs, where you can compete by voicing your best cow call and have it voted on to win a $250 Sunriver Brewing Company gift card.
"Release the Cows!" will be held from 4pm-6pm each of these three days.
September 5th, Galveston Pub in Bend
September 6th, Oakway Pub in Eugene