Taste the Awesome as Gigantic Brewing Celebrates its 10th Anniversary
|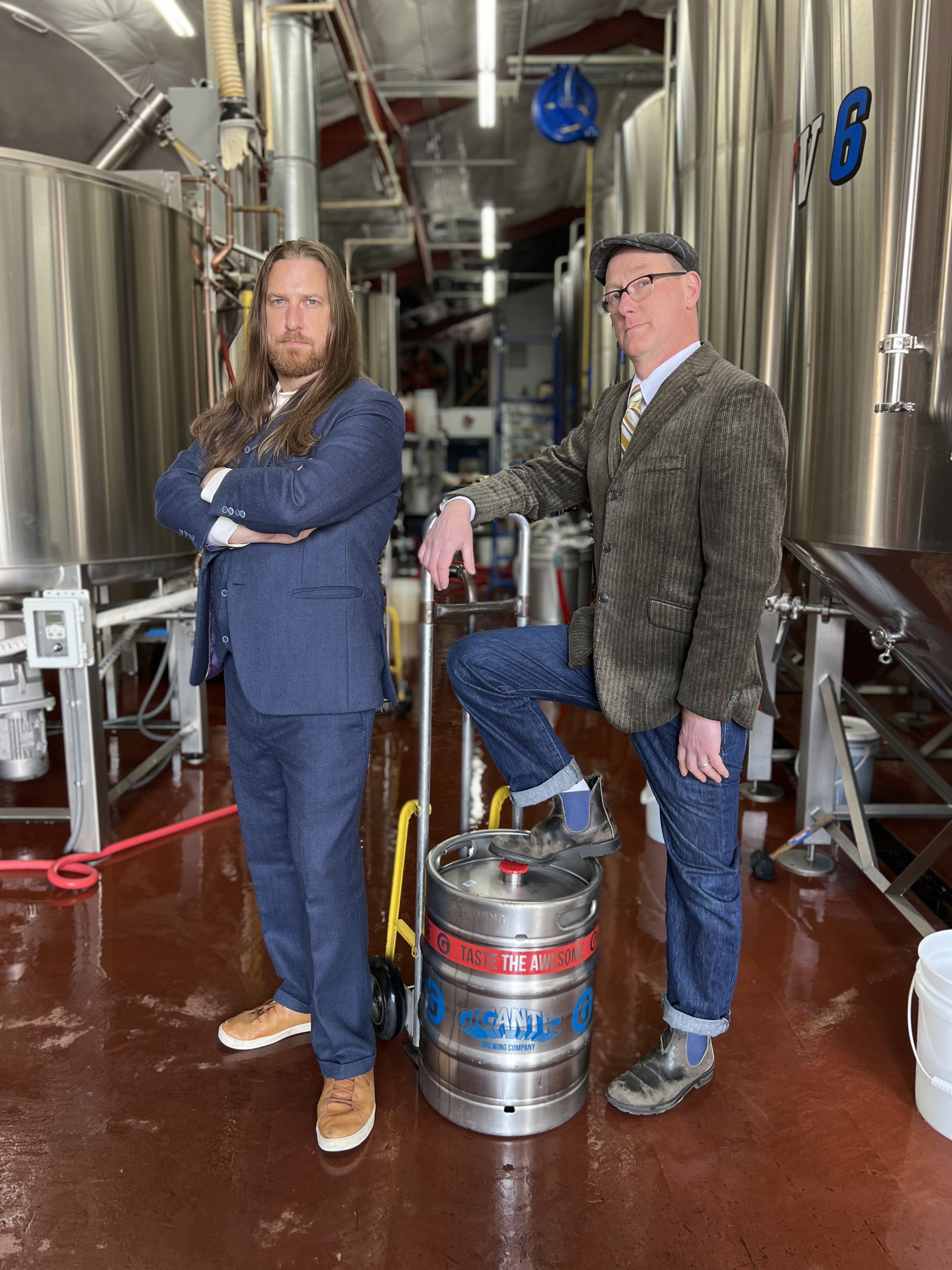 Ten years of brewing will be celebrated on Saturday, May 7th at Gigantic Brewing. Co-founded by Van Havig and Ben Love, Gigantic Brewing opened its doors to the public in May 2012 and have been providing beer drinkers with Portland brewed beer ever since.
From the beginning, Van and Ben vowed to start small and continue to stay small and even poke a bit of fun when they coined tongue in cheek tagline of "Taste the Awesome" for the brewery. However, in recent years the brewery has expanded a bit. They opened the Gigantic Robot Room at Rocket Empire Machine in August 2020 and are now set to open Gigantic Hawthorne in late summer that will include their first foray into food service with a restaurant.
Gigantic's 10th Anniversary will take place from Noon – 10:00pm on Saturday, May 7th at the original Gigantic Brewery Taproom. The daylong event will be open to those 21 years of age or older and will feature a day of music, food, comedy and of course beer!
To celebrate 10 years of brewing, Gigantic will be serving up two very rare 10th anniversary versions of MASSIVE!. These are unique single barrel versions of the brewery's barley wine, one aged in Willett bourbon barrels and the other in W.L. Weller bourbon barrels. Both beers were set aside to age even longer than their normal MASSIVE! releases and we are told that the extra time was well worth the wait – the depth and nuance of flavor that was developed is impressive. Plus, the bottles feature each brewer with artwork created by Rob Reger, so you can take both Van and Ben home with you!
In addition to these two barrel-aged beers, Gigantic will be offering up some tunes with DJs spinning records all day including DJ Erock, The Country Co-op, and special DJ appearances by BJ & Wu-G (Ben & Van). Then DJ Rev Shines will headline the 8-10pm slot, so have your dancing shoes on!
To preview the forthcoming Gigantic Hawthorne spot that is slated to open in late summer, Gigantic will be cooking two items from its very first food menu – the Gigantic Smashburger and Baller Grilled Cheese.
But the fun continues as the Tattoo Bus will be onsite with custom Gigantic flash, so choose wisely. There will also be a Gigantic 10th Anniversary "photo booth" as well as a comedy showcase with Seth Allen. All this and more special guests, be here to experience it live!
"Please join us in raising a glass to 10 years of brewing beers we like to drink with people we love to share them with," stated Ben Love. "We are very grateful for all your support."
Gigantic Brewing
5224 SE 26th Ave.
Portland, OR 97202