The B.I.G. Swig – Tours and Tastings with Breweries in the Gorge
|
Almost three years ago, craft brewers from the Columbia River Gorge decided to form a group that assisted in promoting breweries in both Oregon and Washington. Breweries in the Gorge (B.I.G.) was formed just in time for Oregon's Zwickelmania weekend in 2015. B.I.G. is a non-profit organization that at the time of its formation had 10 member breweries. Now the total number of breweries has increased to 12 breweries from Washougal, Washington to The Dalles, Oregon.
Oregon B.I.G. breweries include Big Horse Brew Pub, Double Mountain Brewery & Taproom, Freebridge Brewing, Full Sail Brewing Company, Logsdon Barrel House & Taproom, pFriem Family Brewers, Solera Brewery, and Thunder Island Brewing Company. Washington B.I.G. breweries include 54-40 Brewing Co., Backwoods Brewing Company, Everybody's Brewing, and Walking Man Brewing.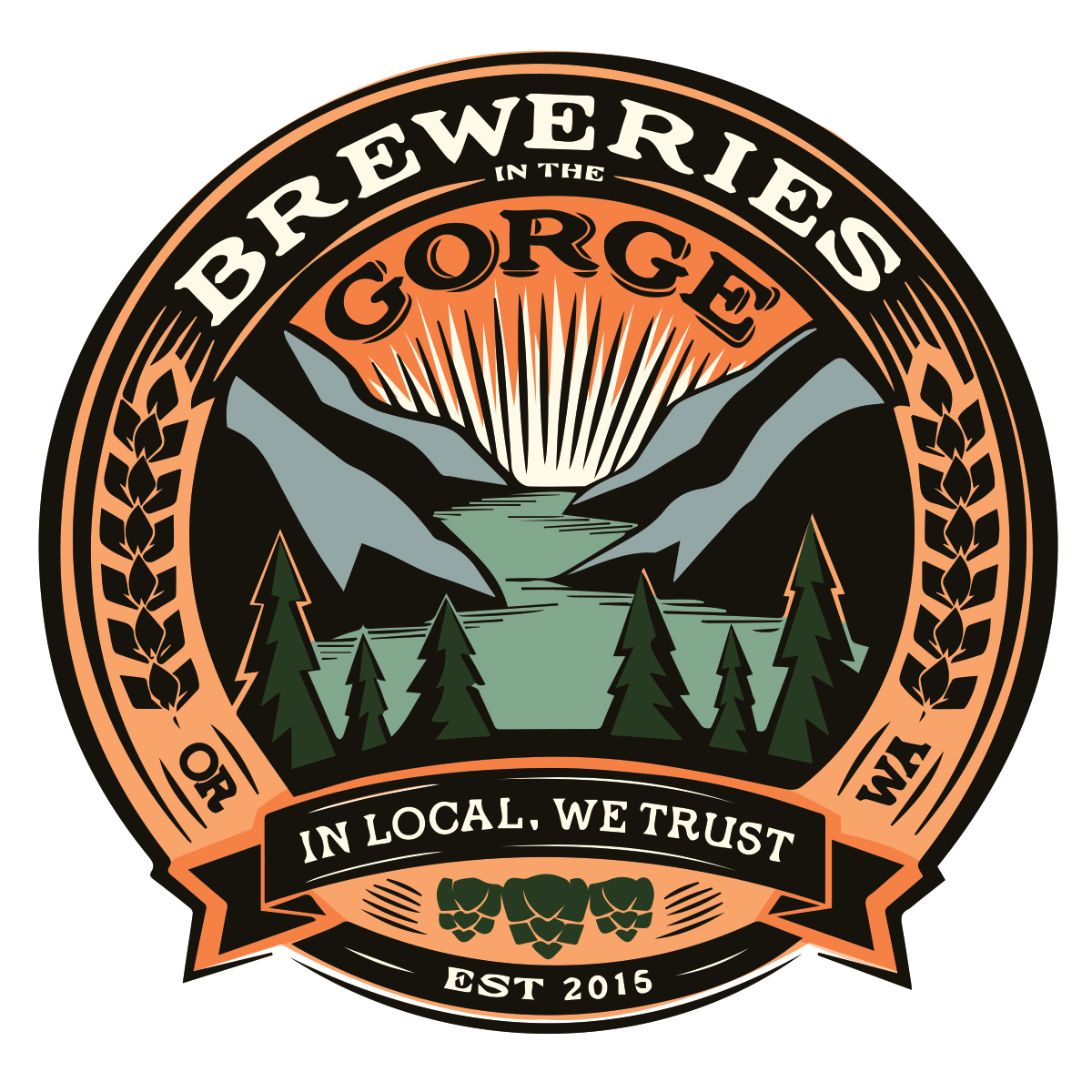 On Saturday, November 12th, all 12 member breweries will host The B.I.G. Swig. Each brewery will open their doors between 11:00am and 4:00pm for beer tastings, share insight about their brewery, and what makes brewing in the Gorge so unique. (Logsdon and Solera will host from Noon to 5:00pm)
"We're very excited to provide people with a chance to chat with our brewery staff about the nuts and bolts of farmhouse beer," said Logsdon Barrel House Taproom Manager and B.I.G. Co-Marketing Manager, Erika Huston in a statement.
The one thing that truly makes B.I.G. unique is that it consists of breweries from two different states. Both Oregon and Washington have its own brewers guilds but only allow members to be from its respective state. B.I.G. has successfully brought these breweries from the Columbia River Gorge together by sharing ideas, and promoting each other.
"It's has been incredible to work with so many great brewery people from both Washington and Oregon. We are proud that Everybody's (Brewing) is part of such a supportive and passionate group of beer folk," said Everybody's Brewing owner and B.I.G. president, Christine Ellenberger in a statement.