The Beer Here – A Very Portland Beer Week: Taste New Ales and Help Clean Bioswales
|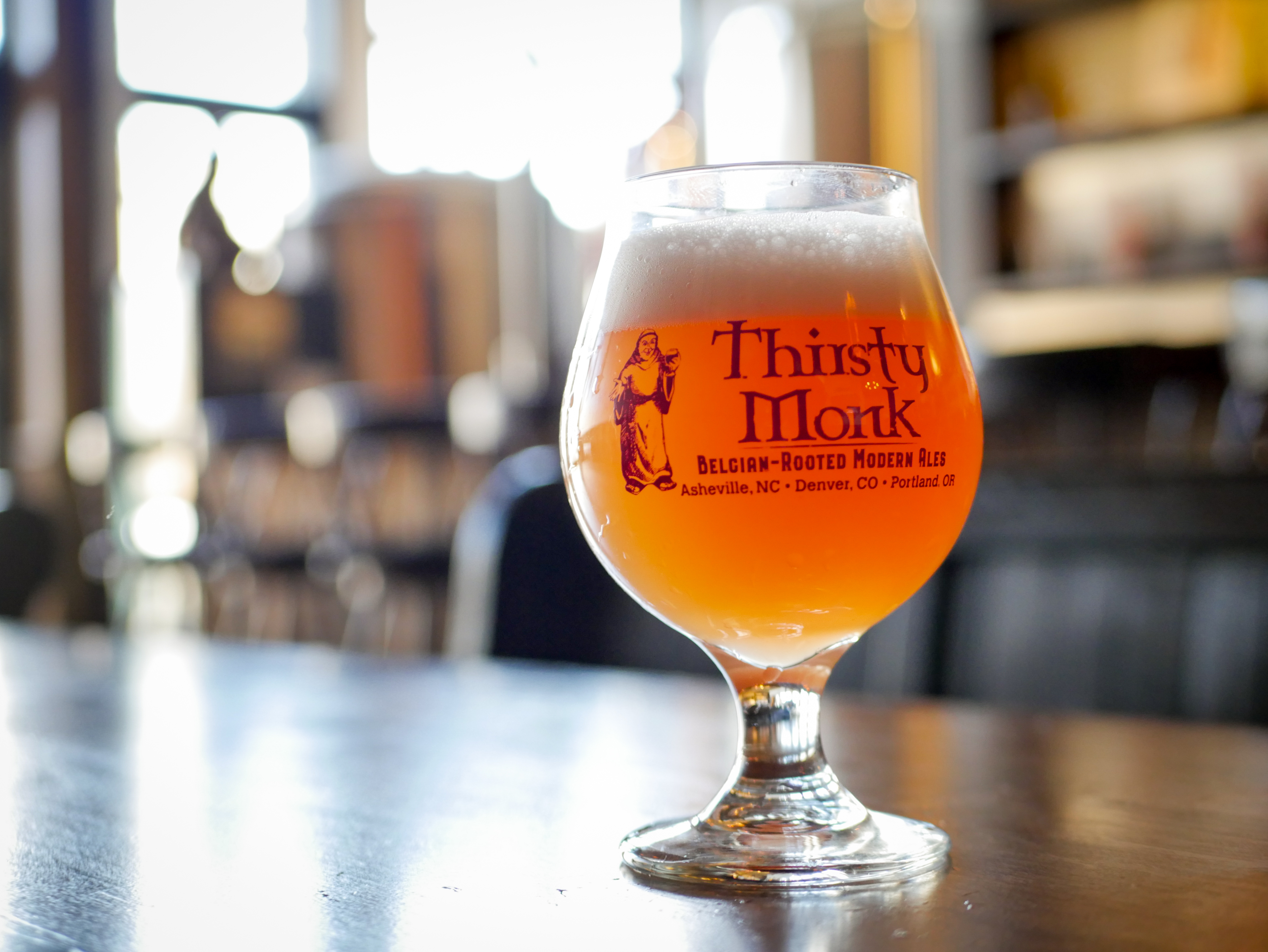 A very Portland beer week with many new ales and events as we help clean the bioswales with Ecliptic Brewing.

Kick Axe Draft Release Party
4 pm Thursday Feb 28, Lompoc Brewing Oaks Bottom Pub, 1621 SE Bybee St.;
The Lompockians kick off the start of soccer season with the draft release of their seasonal Kick Axe Dry Hopped Pale Ale, a crisp and nicely hopped pale ale that has been dry hopped in the fermenter with whole leaf Cascades for a huge hop aroma. The unofficial beer of the Timbers Army – PTFC, it will not be bottled this year, so get it fresh while it's available.
Fieldwork comes to Portland
5 pm Thursday Feb, 28, Bridgetown Beerhouse, 915 N Shaver St.;
Fieldwork Brewing beers on tap include:
Good Clean Fun- West Coast IPA
Clear Skies- Juicy but clear IPA
Juicy Mane- NE IPA
Virtual Planetoid- NE IPA
King Citra- Hazy DIPA
Finer Things- Mosaic Hopped Lager
Chloe- Belgian Pale Ale
Shadow Skills- Dark Lager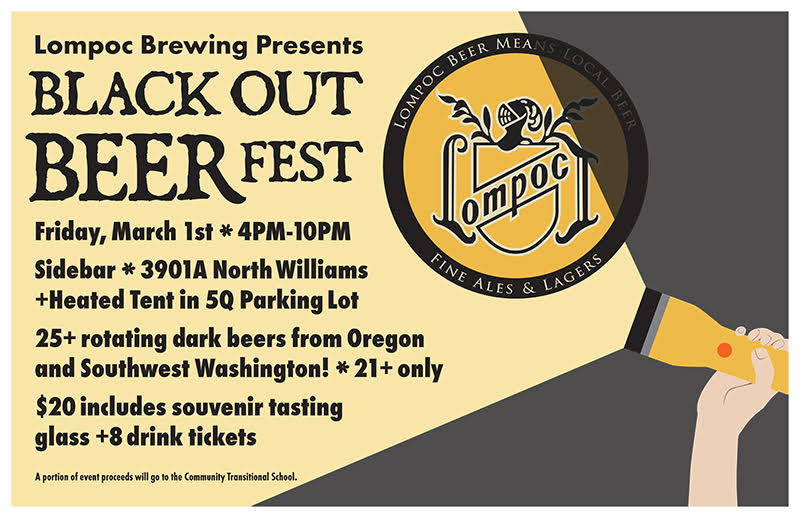 Black Out Beer Fest
4 -10 pm Friday March 1, Lompoc Brewing Sidebar,  3901 N. Williams Ave.; Free Admission, req'd tasting package includes 2019 mug (previous year mugs can't be used) and 8 tix. 21 & older only.
February is the month for stouts and if you missed Fort George's Festival of the Dark Arts (or even if you didn't but find yourself hankering for some more dark beers) the Lompoc version is a little closer to home: the 7th annual Black Out Beer Fest features 21 rotating dark beers – including dark lagers, porters and stouts – from Lompoc and guest breweries from around the Northwest — even one from the Netherlands…
Enjoy dark beers from 54-40 Brewing Co, Ascendant Beer Company, Baerlic Brewing Co., Bend Brewing Co., Breakside Brewery, Double Mountain Brewery & Taproom, Ecliptic Brewing, Fort George Brewery, Gigantic Brewing Company, Labrewatory, Lompoc Brewing, Occidental Brewing Company, Old Town Brewing, Oproer, pFriem Family Brewers, StormBreaker Brewing, Thunder Island Brewing Company, Upright Brewing, Von Ebert Brewing, Widmer Brothers Brewing and Zoiglhaus Brewing Company.
Crooked Stave Collaboration BBR IPA Tapping
Friday March 1, Thirsty Monk, 1522 SE 32nd Ave.;
Thirsty Monk head brewer Brian Grace worked at Crooked Stave as their head brewer for several years and jumped at the chance to work with Crooked Stave owner and founder Chad Yakobson once again. This will be the first of many collaboration beers with Colorado-based Crooked Stave. Brett Brut Rose IPA otherwise known as BBR IPA, is available on draft while supplies last. The beer utilizes German hops rather than the typical IPA hops to impart a wine-like aroma. Hibiscus and rose petals, along with additions of Hallertau Blanc, Huell Melon, Mandarina Bavaria, Centennial and Amarillo give the beer a pink hue and floral, citrus and berry-like aromas, and any collaboration with Crooked Stave will also include brettanomyces.
Proper Pilsner 6-Pack Release
5-8 pm Friday March 1, Belmont Station, 4500 SE Stark St.;
Migration Brewing is excited to finally be able to release the final piece to their core four, Proper Pilsner, in six-packs. join them at Belmont Station for tastings, beers on draft, and of course 6-packs of Proper Pilsner.
Coin Toss Brewing Third Anniversary Party
Noon-10 pm Saturday March 2, Coin Toss Brewing Co., 14214 Fir St, Ste H, Oregon City;
Owner/brewer Tim Hohl and crew celebrate three years of of delicious beers and fun at their Oregon City taproom with an all-day party with new beers on tap, in cans & bottles too. Plus Two Girls Catering will be joining with a special anniversary menu featuring oysters & chicken wings…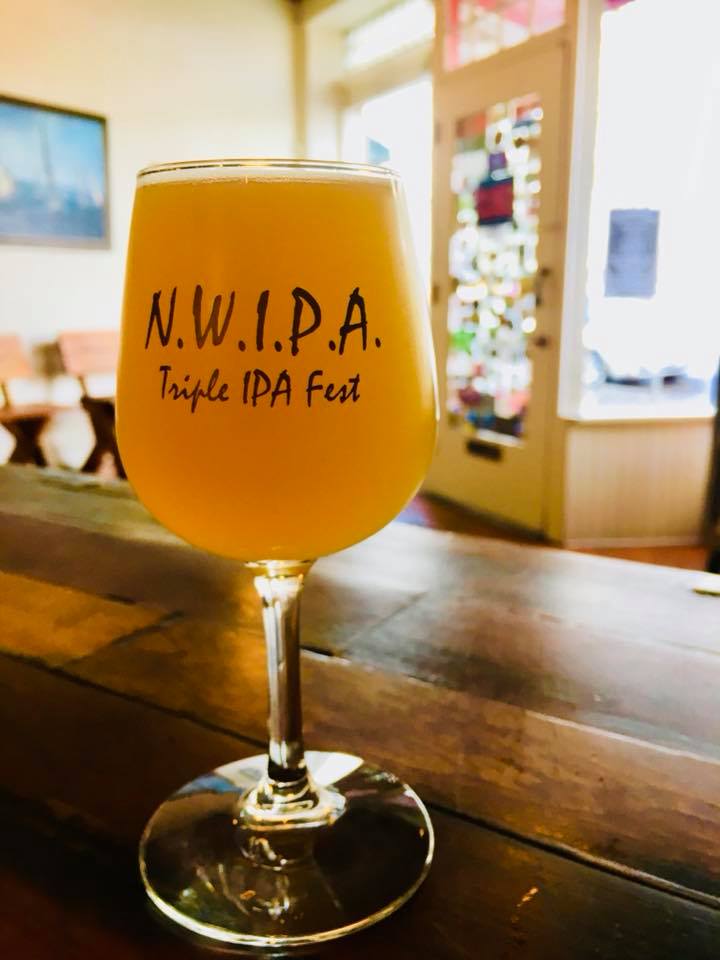 Triple IPA Fest
2-11 pm Saturday March 2, N.W.I.P.A., 6350 SE Foster Rd.; Cash and Credit Cards Accepted.
It's time for some tasty high ABV hoppiness. Here's what's going on tap:
Aslan-Megathrust
Breakside -Safe Word
Pfriem -Triple IPA
Russian River- Pliny The Younger
Georgetown-Rudy Lay Tuck-Tuck
Bale Breaker-Mount Saint Humulus
Great Notion-Trying For Triplets
Grains Of Wrath-Spoils Of War
Skookum-Despite the Roar
Sunriver-Tectonic
Reubens-Blimey That's Bitter
Also, food from Wishbone Kitchen serve up some delicious from 3-8 pm, including their
Smashed Sandwich for $12 or African Peanut Stew for $10
Roasted Purple Sweet Potatoes, Roasted Carrots with Crushed Peanuts & Cilantro.
Growler Guys Farewell/Thank You Party
Noon-10 pm Saturday March 2, The Growler Guys Central Eastside, 816 SE Eighth Ave.;
After nearly five years of business and with their lease set to expire, Kourtney, Brendan, and Bryant of the Eastside Growler Guys are saying goodbye to all their loyal customers, the local & national craft beer community and all the friends made along the way, with a big party on Saturday, March 2. Sunday, March 3rd, will be the last day to kick the final kegs and say farewell.
Dark & Hazy Night with Fort George Brewery
1-11 pm Saturday March 2, Arch Bridge Taphouse, 205 7th St, Oregon City;
The Arch Bridge folks scored several dark delights from Fort George, including three versions of Matryoshka, the last keg of Fields of Green: Irene, From Astoria With Love; City of Dreams, Skies of Wonder, Waves of Silence and more…/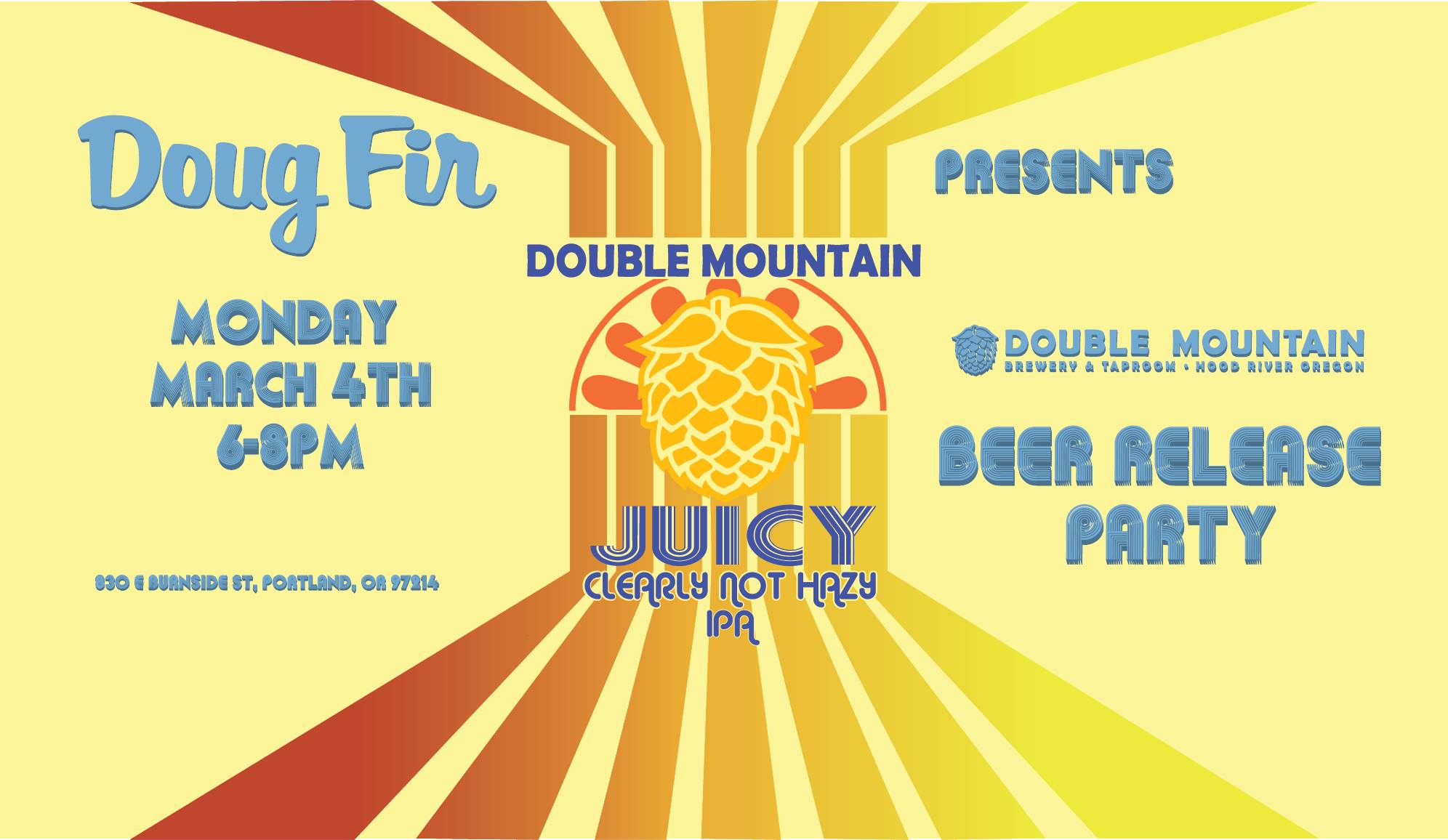 Double Mountain "Juicy, Clearly Not Hazy" IPA Launch Party
6-8 pm Monday March 4, Doug Fir Lounge, 830 E Burnside St.;
Green Streets Clean Up
6:30-8 pm Tuesday March 5, Ecliptic Brewing 825 N Cook St.;
Bioswales are those cool mini wetland gardens cut into the edge of many streets in town. They filter storm water and allow it to trickle back down into our aquifers instead of washing into drains and eventually our local waterways. Come help us keep 'em clean and functional by joining a Green Streets Clean Up with the Portland Chapter of the Surfrider Foundation at Ecliptic Brewing from 6:30-8pm. Ecliptic is going to pitch in some beer after the clean up for the volunteers, who'll be cleaning up the streets and bioswales near the brewery: meet in front of Ecliptic at 6:30 pm. Trash bags, pickers, buckets, gloves and safety vests will be provided. This event is kid friendly, and dog-friendly (only if you sit outside the restaurant afterwards).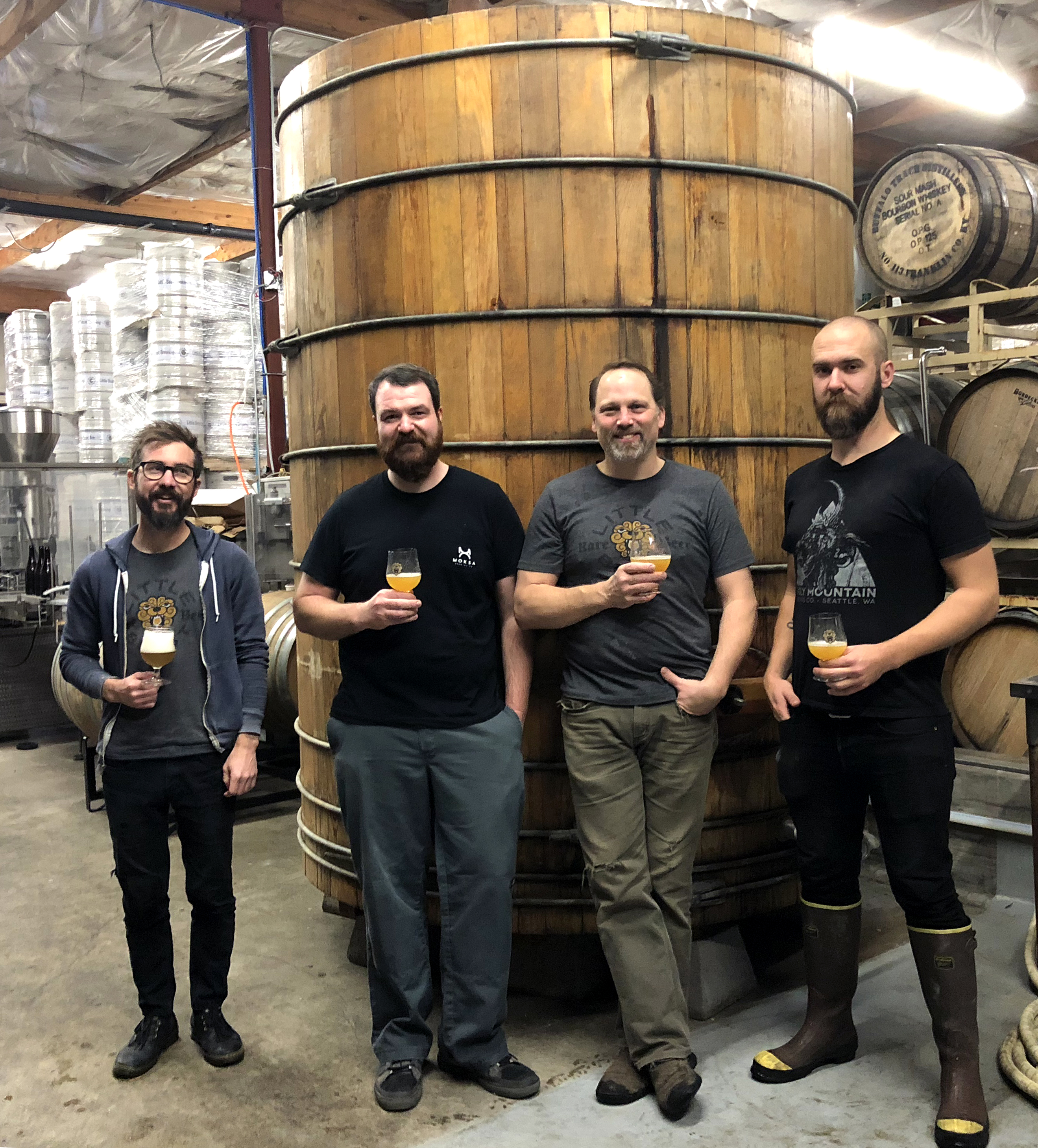 Double Release: Hazy Brett DIPA & Sumac Elderflower Sour
5-10 pm Wednesday, March 6, Little Beast Brewing Beer Garden, 3412 SE Division St.;
The Little Beast crew releases two very special beers Wednesday:
WILD ISLAND / Hazy Brett DIPA – Collaboration w/ Moksa Brewing * Available in 16 oz. cans and on draft
RHŪS JŪS / Sour Ale w/ Sumac, Elderflower & Elderberry * Available in 375 mL bottles and on draft
Wild Island is a collaboration with Moksa Brewing from the Sacramento area and Little Beast's first canned beer — they're only making 90 cases. It's kettle hopped with Citra and dry hopped with Simcoe and Pacific Gem hops for a juicy guava/pineapple juicy character that the hazy style is well known for. While this style is normally fermented with an ale yeast that produces fruity esters and ferments in less than two weeks, they chose Brettanomyces claussenii and a proprietary Brett strain that dried out the beer during its three-month-long fermentation.
Rhūs Jūs is a sour ale with foraged sumac, elderflower, and elderberries from the Hood River and Tualatin River Valleys. After aging for 9 months the beer has notes of honeysuckle, tart apple and lemon. It will be available in limited bottles and draft.