The Beer Here – Anniversaries & New Brewery Openings – Beer Events for the Week of July 12, 2018
|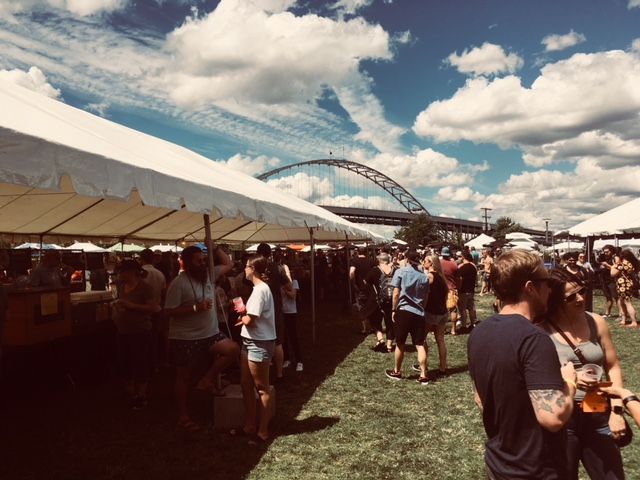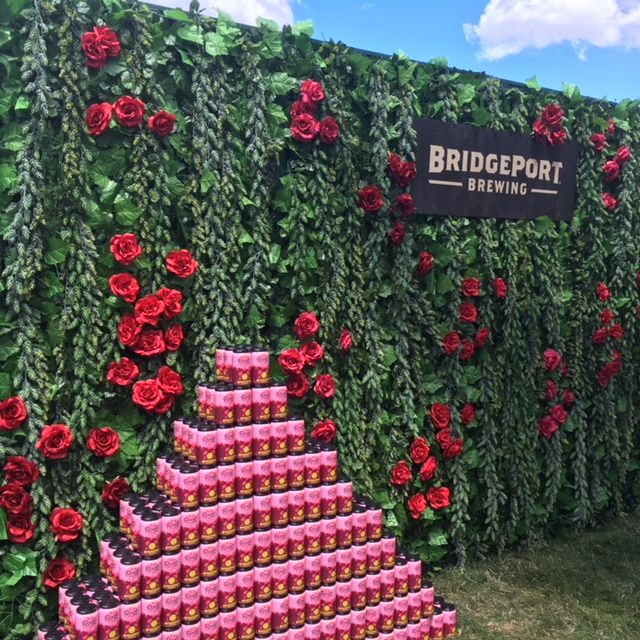 Yes, it'll be hot this Saturday, but there's LOTS of beer to be had; beer events for the week of July 12, 2018!
Loyal Legion Turns Three
Thursday July 15-Sunday July 15, Loyal Legion, 710 SE Sixth Ave.;
The Legionaires celebrate three years with a four-day party that includes the release of Breakside/Loyal Legion 3rd anniversary sour beer, Breakside 30+ tap takeover, $3 food, beer, and whiskey specials all weekend long, street fair, music, giant pong and cornhole tournament plus prizes and beer swag giveaways. The pub also opens at 7:30 am on Sunday for the World Cup Final.
Edgefield Cerebrus Wiild Ale Bottle Release
6-8 pm, Friday July 13, McMenamins 23rd Ave Bottle Shop, 2290 NW Thurman St.; 21 & older to sample.
Join the bottle shop crew and Edgefield brewers for the latest limited-edition Edgefield bottle release, Cerberus Wild Ale. Here's their blurb: Tart and funky, this three-headed beast is a blend of a Golden Ale, a Nectarine Brett Pale and Ginger Hibiscus Gose. All three beers were aged together for two years in the Cerberus barrel, a former Hogshead Whiskey Barrel from the Edgefield Distillery inoculated with a Belgian Wild Ale strain, Brettanomyces Bruxellensis, to create a pleasant and earthy tang that pervades this balanced beer. The Cerberus barrel has its own singular character, having housed Wild Ales over the past seven years.
Summer Strawberry Beer Festival
Noon-10 pm Saturday July 14,  Saraveza, 1004 N. Killingsworth St.; $10 at the door includes fest glass and three tix.
Saraveza and the Portland Fruit Beer Festival present the first Summer Strawberry Beer Fest, featuring fifteen + beers made with Strawberries and the first single fruit beer fest featuring in-season fruit with fresh eye popping and mouth watering strawberries. The lineup includes some of the west coast's finest and most talked about breweries and will include strawberry food specials like a beer float and more.
Breweries include:
The Ale Apothecary
Great Notion Brewing
Block 15 Brewing
pFriem Family Brewers
Breakside Brewery
Urban Family Brewing
Little Beast Brewing
Beachwood Brewing
New Belgium Brewing
Propolis Brewing
Almanac Brewing
Wander Brewing
Ruse Brewing
Migration Pub and Production Facility Grand Opening
11 am – 10 pm Saturday July 14, Migration Brewing Company, 18188 Wilkes Rd., Gresham;
Migrations new production facility/pub opens with a Grand opening party and the release of Straight Outta Portland and Patio Pale in 6-pack cans, lots of giveaways, specialty collaboration beers and brand new beers made at the Gresham facility, plus BREWVANA Brewery Tours will run a shuttle between both Migration locations.
Montavilla Brew Works Third Anniversary
Noon-10 pm Saturday July 14, Montavilla Brew Works, 7805 SE Stark St.; no cover, 21 & older only
Join Michael Kora and crew to celebrate the third year of this fine neighborhood pub. Festivities include Raffle prizes, New draft beer releases, Vintage/Aged draft beer releases, Packaged beer discounts, food truck and more.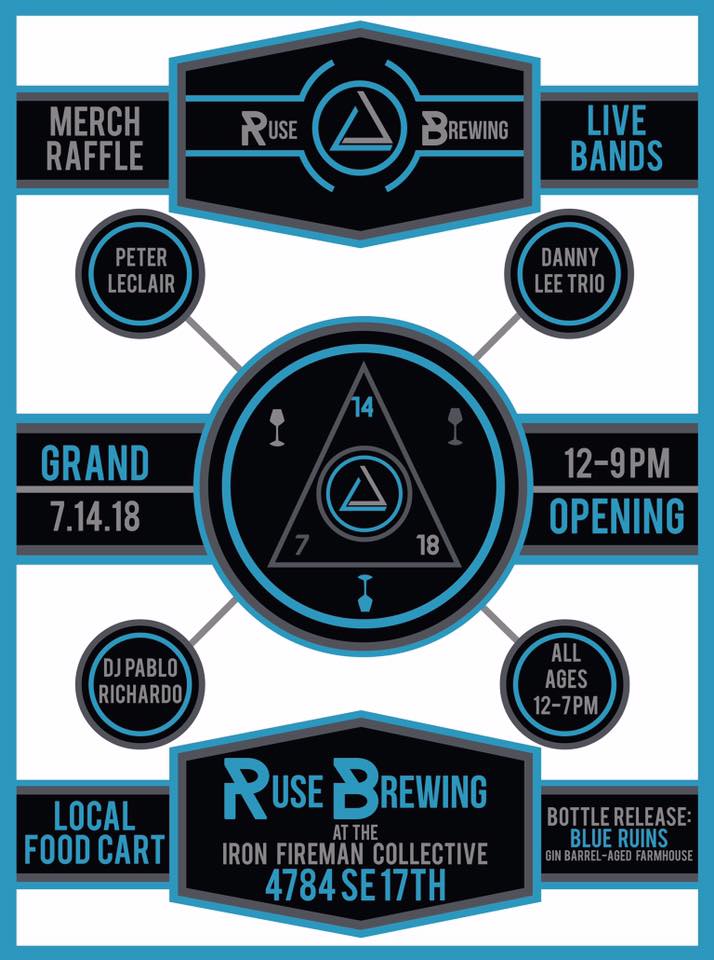 Ruse Brewing Grand Opening
Noon-9 pm Saturday July 14, Ruse Brewing, Iron Fireman Collective, 4784 SE 17th Ave.; kids ok until 7 pm.
The long-awaited Ruse Brewing opens with suitable festivities including beer, music and food.
Ex Novo Fourth Anniversary Block Party
11am-9 pm Saturday July 14, Ex Novo Brewing, 2326 N Flint Ave; free admission, all ages.
The Ex Novo crew blocks off the street for a family-friendly birthday party that includes live music, three packaged beer releases, unique and rare beers on tap, games, cake and more.
Live music all day long:
1pm – Chonk!
3pm – The Bandulus
5pm – Comrade Fran
7pm – Chris Hahn Band
Von Ebert Weekend Brunch Kickoff
8-11 am Saturday July 14, Von Ebert Brewing, 131 NW 13th Ave;
Von Ebert Brewing debuts its new hours and weekend brunch, which will be on the schedule through mid-September.
Mississippi Street Fair
10 am- 9 pm Saturday July 14, Mississippi Ave between Fremont & Skidmore Streets; free admission, all ages.
The Mississippi Street Fair is a community event focused on local products, artists, crafts, and foods. It is a celebration of the diverse neighborhoods, neighbors, and businesses surrounding Mississippi Avenue, which means Ecliptic, StormBreaker and Prost…