The Beer Here – CBD Beers, 420 Beers; Beer Events For the Week of April 19th
|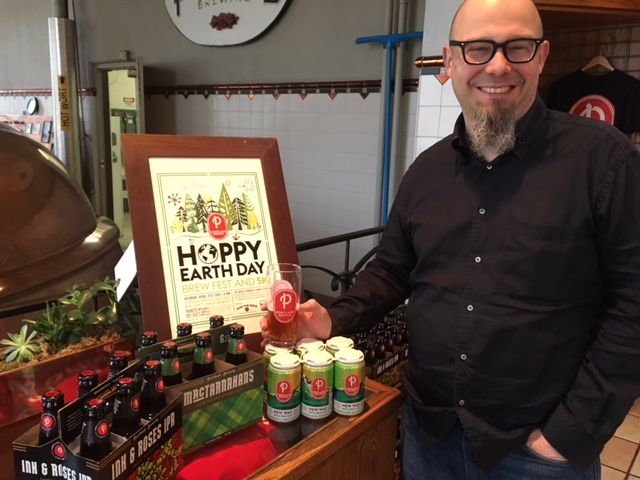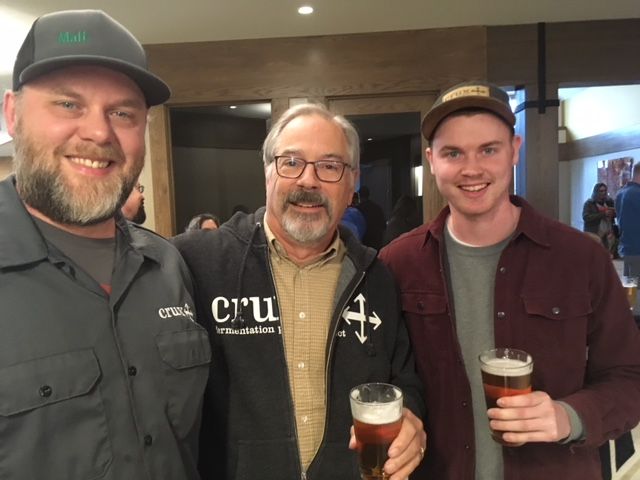 CBD beers, Japanese beers, Hopworks beers–it's a big beery weekend; beer events for the week of April 19th.
The Day Before 20 Tap Slam
6 pm Thursday April 19, N.W.I.P.A., 6350 SE Foster Rd;
Sunriver Brewing Co. are back again, after crushing last years GABF awards btw, and this time dropping their new Nelson IPA & Super Spurberry Haze IPA along with trusty faves Rippin and Vicious Mosquito. A perfect holiday warm up…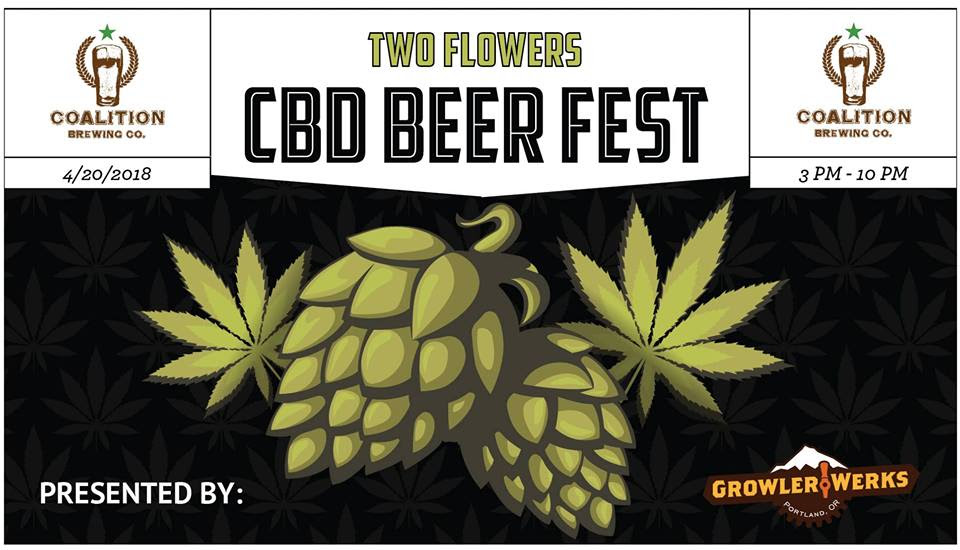 Two Flowers CBD Beer Fest
3-10 pm Friday April 20, Coalition Brewing, 2705 SE Ankeny St;
Coalition, Oregon's home of CBD beers, is holding its first CBD Beer Fest on this 4/20 presented by GrowlerWerks, with several CBD Beers on tap as well as a first look at their beer project "Ensemble" highlighting OG Kush terpenes in partnership with True Terpenes.
Also: A special toast at 4:20 PM with prizes.
A terpene sensory station provided by True Terpenes.
Live Music, Games, Raffle Prizes that includes an awesome uKeg from our friends at Growlerwerks, and the Jamaican House food cart will be onsite.
plus a panel discussion at 6 PM that will include; Anna Symonds – CBD Certified & East Fork Cultivars (CBD Education) Courtney Moran – Earth Law (Hemp Lobbyist)Leah Mauer – The Weed Blog (Community and Advocacy) and Jason Calderon – West Daily (Working with Hemp in Clothing)
420 Party with Sixpoint & Lagunitas
4:19 pm Friday April 20, Belmont Station, 4500 SE Stark St.;
Lagunitas once again is making BS their first stop on the annual Waldo's pub crawl and will be kicking off the 420 party by tapping Waldo's Special Ale at 4:19 pm so everyone has time to get one in-hand for a 4:20 toast. Then, the Sixpoint "herbin' legends" will be rockin' the house as they roll out two cans of HAZY beers (appropriately enough) that have never been sold outside their Brooklyn, NY, brewery:
Hootie (cans & draft) — Hazy pale ale hopped with Idaho 7, El Dorado & Amarillo.
Posse (cans & draft) — Hazy DIPA with Nelson Sauvin, Moteuka, Wakatu & Rakau.
Also on draft:
Undefined Variable — Hazy IPA with Australian hops Galaxy, Enigma & Vic Secret.
Citrus Jammer — Refreshing tart gose with a lemon-lime kick.
Dank Beer Day
Friday April 20, The BeerMongers, 1125 SE Division St.;
No special reason, they say, they just felt like pouring some big ol' hopaliciously dank ales…
Goat Yoga and Craft Beer Tasting
6 p.m.Friday April 20, Beaver Lake Stables, 17531 South Henrici Rd.; $50, 21 and older only
Starting Friday, Corvallis-based Goat Yoga and Coin Toss Brewing of Oregon City team up for six goat yoga sessions over the next three months.
Participants will hit the hay for 30 minutes of Goat Yoga, followed by Goat Happy Hour, which will feature a sampling of Coin Toss beers, which brewed just a hop, skip and a jump from the yoga barn. Sessions will be held also on May 4, May 18, June 1, June 15 and June 29 and are limited to 30 participants.
"Craft beer is a very social, relaxing experience," said Coin Toss Founder Tim Hohl. "Beer and yoga is already a thing at many breweries and taprooms, so why not add the fun and joy of goats to the mix?"
Hopworks (B)Earth Day Beer Fest
4:30-9:00 pm Saturday April 21, Hopworks Urban Brewery, 2944 SE Powell Blvd.; $20 — Sold Out,
HUB's 10-year celebration is marked with three major zero-waste beer festivals, each designed to highlight partners that share the company's commitment to make a positive environmental impact in the Pacific Northwest and beyond. And probably some very good beer, too, including the return of the much lamented DOA, which Brewvana boss and former HUB pubster Ashley Rose helped brew…HUB kicks off its 10th anniversary with a warehouse party filled with great beer, music, food
and friends. The festival is a retrospective on "10 years of sustainable beer" and pays homage to HUB's birthday, B Corp status, and Earth Day. HUB will have 10 special beers available including a revived Deluxe Organic Ale plus music from the band Weekend Assembly, a set by DJ Dave 2
and the chance to pick up new 10-year anniversary branded merchandise.
Fuji to Hood Japan/Portland Collaboration Beer Festival
Noon-4 pm Saturday April 21, The Bindery Annex and Culmination Brewing, 2117 NE Oregon St' $25 — Sold Out,
Ezra's newest festival looks to be another in a growing list of good ideas, judging from the fact that it's already sold out…Fuji to Hood is where beer, Japanese cuisine, and sake come together. The fest features ten Japanese breweries and one cidery collaborating with eleven of Portland's finest brewers/cidermakers on original recipes using select Japanese ingredients. Presented by Culmination Brewing, the Fuji to Hood festival also features Sake from SakeOne, Japanese cuisine from Marukin Ramen and Bamboo Sushi, plus Japanese Taiko drumming groups with partial proceeds going to benefit JASO – the Japan-America Society of Oregon.
Hoppy Earth Day Brew Fest & 5K
1-4 pm Saturday April 21, Portland Brewing Company Taproom, 2730 NW 31st Ave; $20 includes glass and samples, 21 & older only.
Participating breweries include Portland Brewing Company, Portland Cider Co., Ecliptic Brewing, Bridgeport Brewing, Sasquatch Brewery, 54 40 Brewing, Laurelwood Brewing Co., and pFriem Family Brewers. Sample Portland's best breweries and support Oregon Brewshed Alliance, a non-profit protecting Oregon's watershed.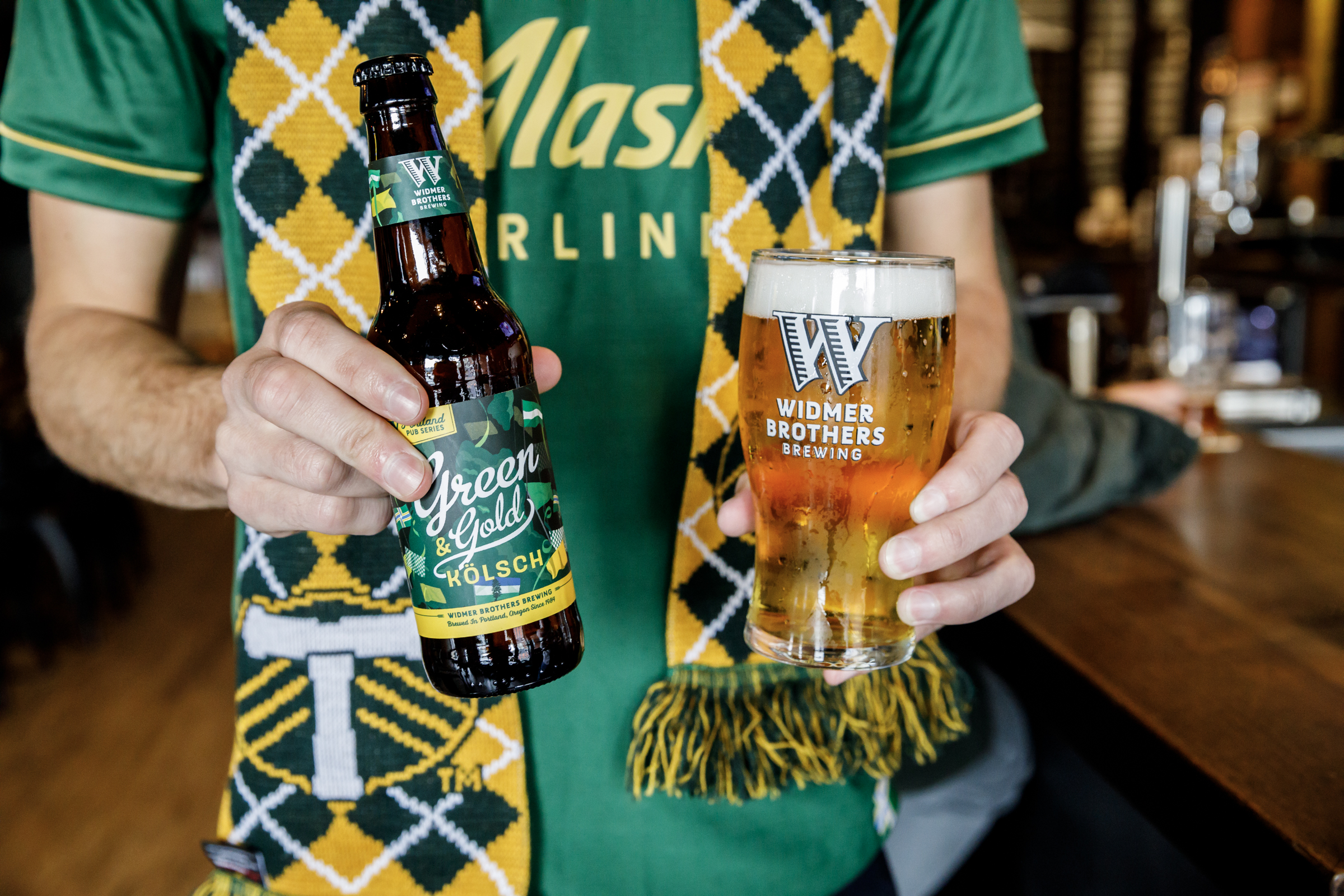 Widmer Green & Gold Launch Party
3 pm Sunday April 22, Widmer Brothers Pub, 955 NE Russell St.;
Born from a love of soccer and beer, Green & Gold Kölsch was originally created by Portland beer industry staple and longtime Timbers Army/107ist Member Abram Goldman-Armstrong. Now the cider maker and owner of Cider Riot, Goldman-Armstrong was originally inspired to brew the beer after visiting Cologne, Germany for the 2006 World Cup. After returning home, Goldman-Armstrong brought his inspiration to life and won the Timbers Army annual homebrew competition in 2012 with this kölsch's first iteration. As a long-time Portland Timbers partner and supporter of homebrew projects, Widmer Brothers collaborated with Goldman-Armstrong to scale up his recipe and brew his winning recipe at the Widmer Brothers Brewery. They launched Green in Gold Kölsch for the first time in 2013 in limited release 22-ounce bottles, and the beer was popular on draft at Timbers home matches from 2013 to 2014.
At 5.2 percent ABV and 35 IBU, Green & Gold balances complex flavors with a sessionable finish. As a winner of the "Full 90" category at the Timbers Army homebrew competition, it's a beer that soccer fans can enjoy all game long.
The Green & Gold launch party at Widmer Brothers' North Russell St. pub will take place on April 22, when the Timbers host New York FC at 3:00 p.m. During the game, Widmer Brothers will kick off its Timbers tickets giveaway, which runs throughout the 2018 MLS season. Fans can drink a Green & Gold (or Hefe) and take a picture and tag @widmerbrothers on Instagram to be entered into a raffle for two tickets to a Timbers match.
Three Creeks Tasting
5-8 pm Tuesday April 24, Belmont Station, 4500 SE Stark St.;
Sample Three Creeks' seasonal Stonefly Session Ale and year-round Crowdpleaser IPA.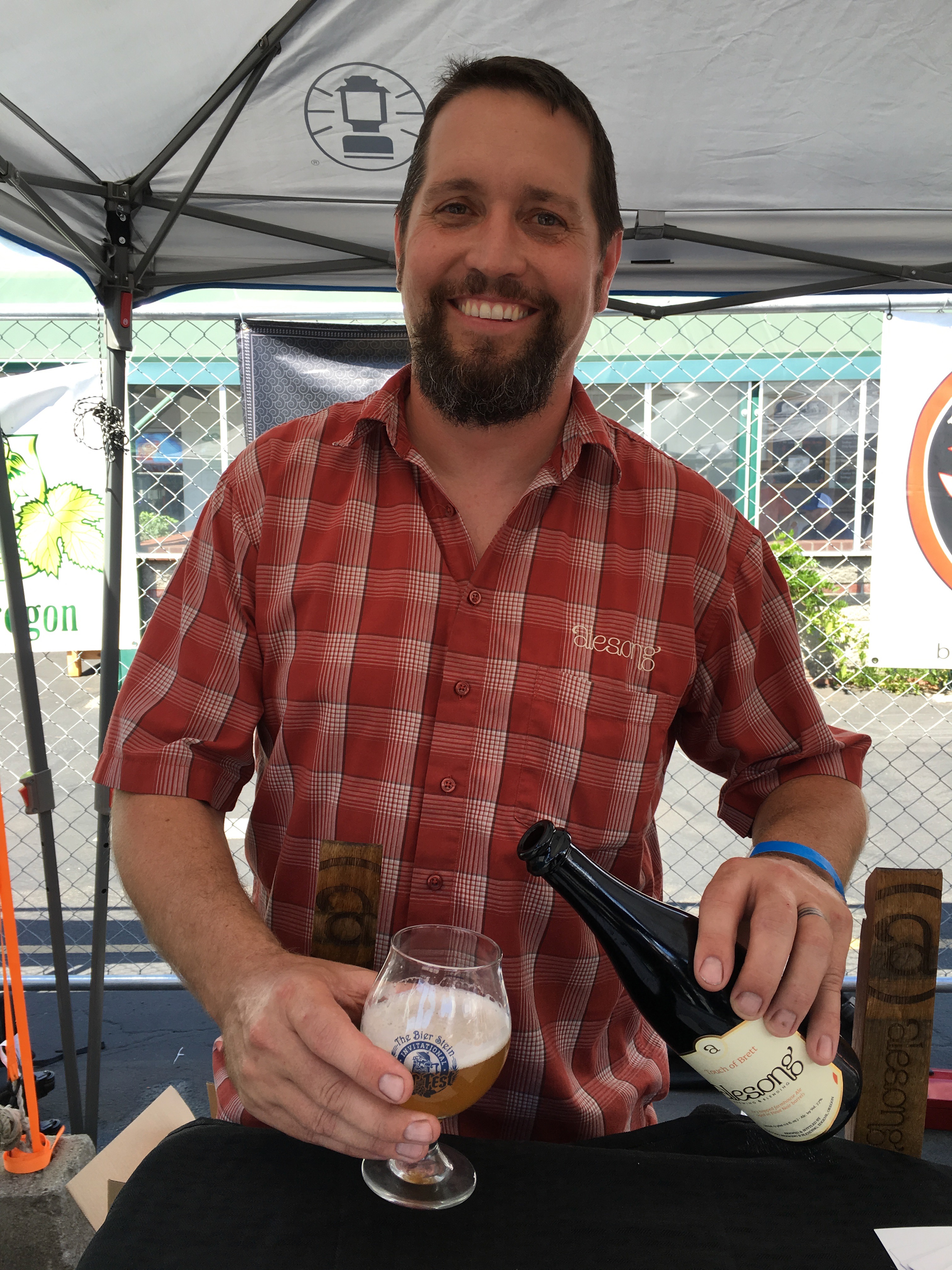 Alesong Tasting
5-8 pm Wednesday April 25, Belmont Station, 4500 SE Stark St.;
Brewmaster/Founder Matt Van Wyk joins the BS crew for this extensive Alesong Brewing & Blending tasting including the following bottles:
Kind of Blue Belgian-Style Ale w/Blueberries
Pêche Belgian-Style Blonde w/ Peaches
Oregon Honey Dry-Hopped Farmhouse Ale
White Belgian-Style Witbier
Dubbel Belgian-Style Dubbel
Rackhouse Reserve Imperial Stout
Also on draft in the biercafe:
Four Pirates Belgian-Style Quad
White