The Beer Here: FredFest, Film Fests, National Homebrew Day and More – Beer Events the Week of May 3rd
|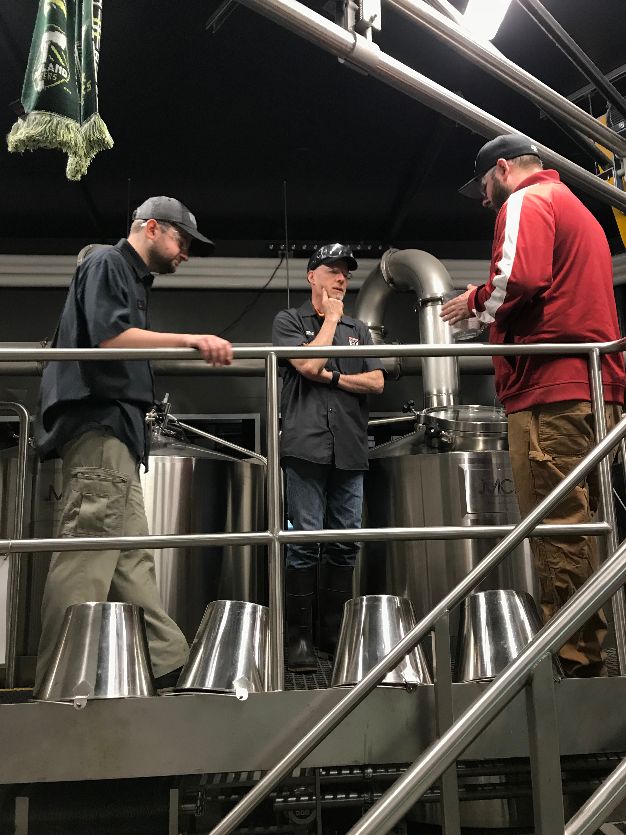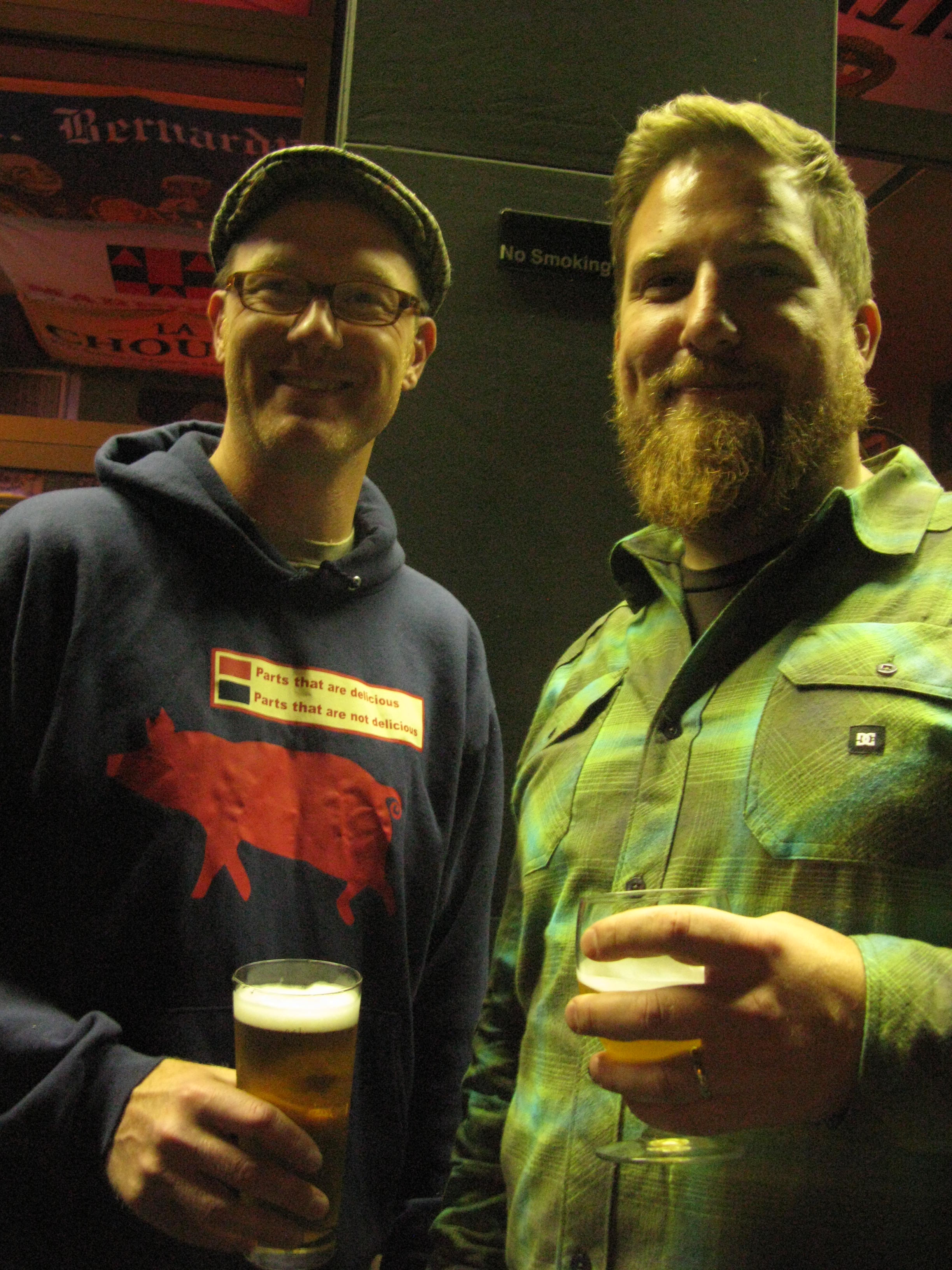 Anniversaries, film fests, FredFest, National Homebrew Day, even zombies and more; craft beer events for the week of May 3rd.
Gigantic Tap Takeover
5-8 pm Thursday May 3, Loyal Legion, 710 SE 6th Ave;
Gigantic is getting an early start to its sixth birthday party with this HUGE tap takeover at Loyal Legion featuring 25 different brews for your drinking pleasure. Look for:
Gigantic Classics – IPA, Kolsch, and Ginormous Imperial IPA
Current Seasonals – Kiss the Goat Doppelbock and HiFi IPA
Three brews from the amazing new Hazy IPA series
2016 and 2017 MASSIVE! Barleywine
Most Most Premium Barrel-aged Russian Imperial Stout
Too Much Coffee Man brewed with Coava Coffee
Collaborations with Harvest Moon, Jolly Pumpkin, Three Weavers and Superflux…and more.
Big Lebowski Night
7-10 pm Thursday May 3, Sherwood Growler House, 21319 SW Sherwood Blvd., Sherwood:
It's Big Lebowski Night at the Growler House with themed music, costumes and white Russians (beer too) and first prize for the best costume…
First Thursday
Thursday May 3, Rogue Pub in the Pearl, 1339 NW Flanders St.;
The newly reopened Rogue Pub in the Pearl celebrates First Thursday with Portland artist Matthew Lariza and author Ross Winkler, who are collaborating on illustrations for Winkler's sci-fi extravaganza, A Warrior's Sacrifice. Both will be present for autographs and to answer questions.
Filmed by Bike Festival Opening Night Party
5-10 pm Friday May 4, Hollywood Theatre, 4122 NE Sandy Blvd; free.
This year is the 16th annual Filmed by Bike Film Festival and it features 80 films from 65 filmmakers in a dozen countries during its three-day run. The Fest starts with a street party across from the Hollywood Theatre by Base Camp Brewing which features live entertainment, the Base Camp beer garden, food vendors, a photo booth, live performance art, lawn games and a gigantic bike parking area.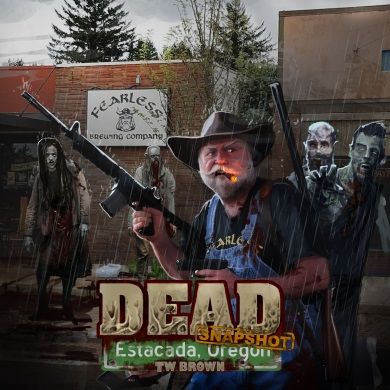 Fearless Zombie Hunters
6-8 pm Friday May 4, Fearless Brewing Co.; Main St. Estacada;
A new zombie apocalypse book by local author TW Brown features Fearless owner/brewer Ken Johnson on the cover in his signature overalls, smoking a cigar and sporting a number of firearms while fighting off the zombies. The book is et in Estacada and featuring a number of locals, including Ken and Bennett. There will be a book signing event at the Fearless pub and if you dress as a zombie and you will be entered to win a Fearless gift bag and a signed copy of the book.
Block 15 Pop-Up
6-8 p.m. Friday May 4, McMenamins 23rd Avenue Bottle Shop, 2290 NW Thurman St.;
The Block 15 crew from Corvallis will be on hand bringing some of their favorite beers to try and buy. They'll be featuring Pineapple Skunk, the latest in the DAB Lab series of hop-forward ales brewed with a lively blend of hop extractions and varietals. Inspired by the dank and tropical flavors found in the choicest terpene-packed herbs, this Pineapple Skunk edition was brewed with sticky, resinous hop additions and fermented with a characterful yeast strain on hundreds of pounds of vibrant pineapple.
AHA Big Brew National Homebrew Day
Saturday May 5, nationwide toast at 10 am PDT…(remember; as Don Younger used to say, "you can't drink all day unless you start in the morning…")
The American Homebrewers Association (AHA) celebrates AHA Big Brew on the first Saturday in May. Throughout the day on May 5, hundreds of bars, breweries, shops and homebrew clubs nationwide will host their local communities to brew on-site for a national, same-day homebrewing session. This year's official Big Brew recipes—Rocky Raccoon's Honey Lager and Dusty Mud Irish-style Stout—were handpicked by the legendary Charlie Papazian. Heralded as the "godfather of homebrewing," Papazian is the founder of the AHA, which this year is celebrating its 40th anniversary. At noon CDT, all homebrewers and beer lovers are encouraged to raise their glass in a worldwide, simultaneous toast.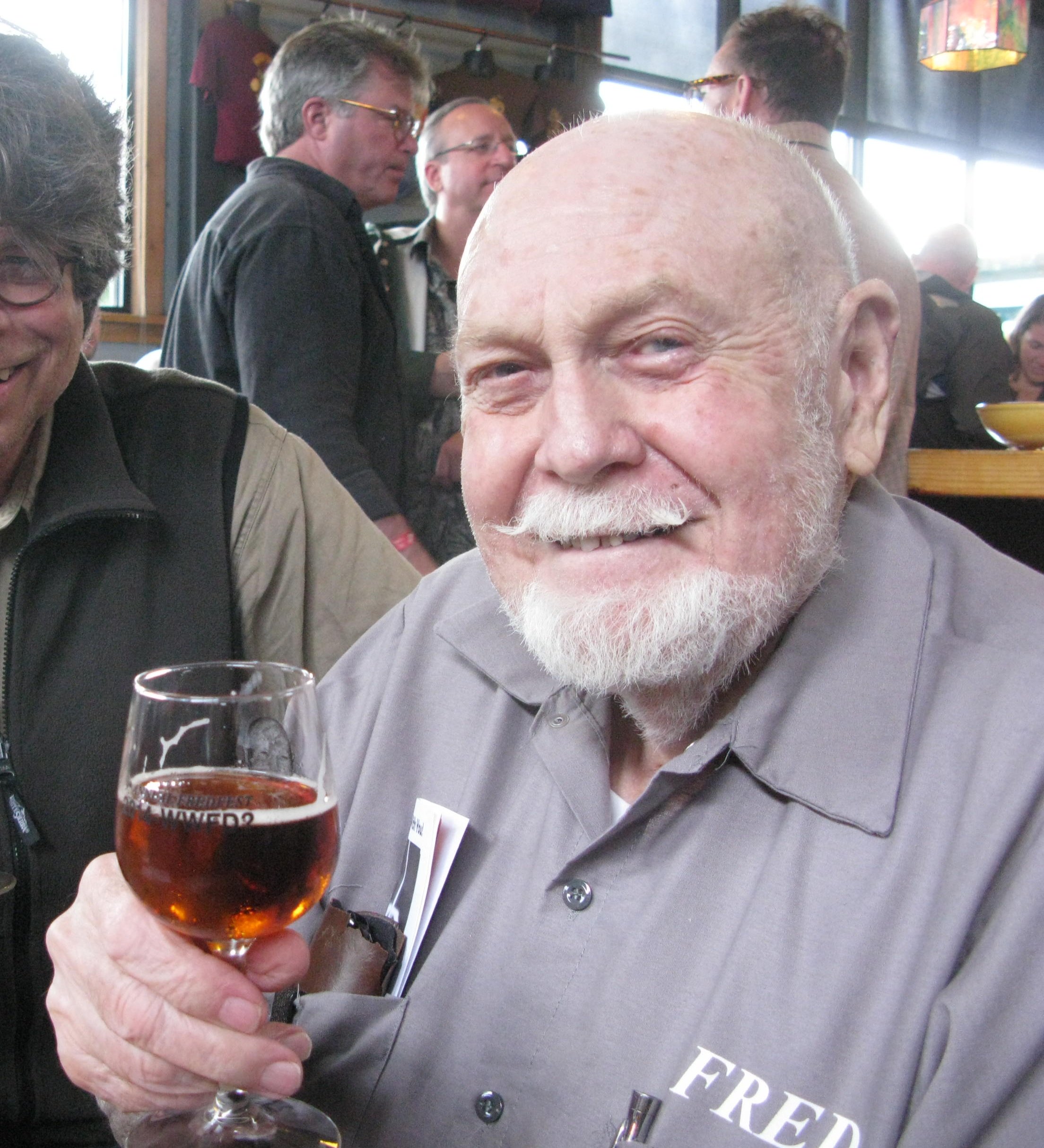 13th Annual FredFest
2-6 pm Sunday May 6, Hair of the Dog Brewery & Taproom, 77 SE Water Ave.; $85 include special beers and food. some tickets still available as of Thursday. 21 & older only, ID required. Get tickets HERE.
FredFest 2018 will once again celebrate pioneering beer writer Fred Eckhardt's life and his role in defining this country's beer culture. Tickets are $85 and include a commemorative glass, all tastes and an endless beer food buffet. This year they'll have four types of beer each from Anchorage Brewing, Machine House, Faction, Wild Barrel and Modern Times and a beer each from Pohjala, Ganstaller, Shiga Kogen, Brouwerij de Molen and some special things from Hair of the Dog. 100percent of FredFest ticket sales go to our charities: Obon Society and Guide Dogs for the Blind; Hair of the Dog covers all of the expenses for the event.
Geography Bee Braggot Collabo Release
5-8 pm Monday May 7, The Upper Lip, 720 SW Ankeny St;
Nectar Creek + Jack's Abby Springdale project collaborated on a honey Saison trio. One will feature honey from Oregon, another will feature honey from Massachusetts, and the third is a Cuvee blend of them both. They'll round out the draft list with some extra goodies: two single honey Braggots. a cuvee, two Nectar Creek Meads and a pair of Springdale beers. This is the first of several parties this week celebrating five years of The Upper Lip, which started out when Bailey's Taproom owner, Geoff Phillips, acquired the space above his downtown taproom. Serving first as a sort of employee rec room, it wasn't long before the space morphed into a beer lounge operating only occasionally for special events and takeovers, the idea was to never give the "upstairs bar" regular hours. Opting instead for a bat signal style "open sign" on the main bar's then-new Digital Pour dashboard, a picture of a bottle pouring into the iconic Bailey's Taproom snifter logo meant the secret upstairs bar was open.
Bale Breaker Night
5-8 pm Tuesday May 8, The Upper Lip, 720 SW Ankeny St;
Bale Breaker makes beers in the heart of Yakima's hop oasis and Maletis & Bale Breaker are hammering out the kinks of the first shipment to Oregon. The tap list should include some dank masterpieces: Field 41 Pale Ale; Piper's Comet Pale Ale; Topcutter IPA; Bottomcutter IIPA; Leota Mae IPA; Awesomesynthesis India Pale Kolsch; Raging Ditch Dry-Hopped Blonde; and more…
Gigantic Brewing's Sixth Birthday
3-9 pm Tuesday May 8, Gigantic Brewing Co., 5224 SE 26th Ave.;
There will be birthday "happy hour" pricing in the taproom on Gigantic draught beers from open to close. Happy hour comes but once a year at Gigantic and lasts for 6 hours, so don't miss out…
Jam Band Berry Ale Release/Tasting
5-8 pm Tuesday May 8, Belmont Station, 4500 SE Stark St.;
Jammy, fruity and delicious, Boulevard's newest year-round beer, Jam Band Berry Ale, is bursting with blueberry, red raspberry and cherry flavors. Taste it in the bottle shop, and pair it with some cookies made just for this beer. Wear your favorite Jam Band shirt to the tasting for some great Boulevard giveaways…
Tin Bucket/Upper Lip 5th anniversary
5-8 pm Wednesday May 9, The Upper Lip, 720 SW Ankeny St;
Its the return of the wildly popular collaboration party. This year, The Upper Lip joins the anniversary party, also celebrating its 5th year. Always a killer list, never a bad time! From Tin Bucket: "Its been 5 years (!) and we will be starting off our anniversary week the only way we know how, partying with our friends over at The Upper Lip…Tin Bucket will be closed this day."