The Beer Here: Sip of Spring, Nano Beer Fest, Deschutes Portland Pub 10th Anniversary – Beer Events for the Week of April 26
|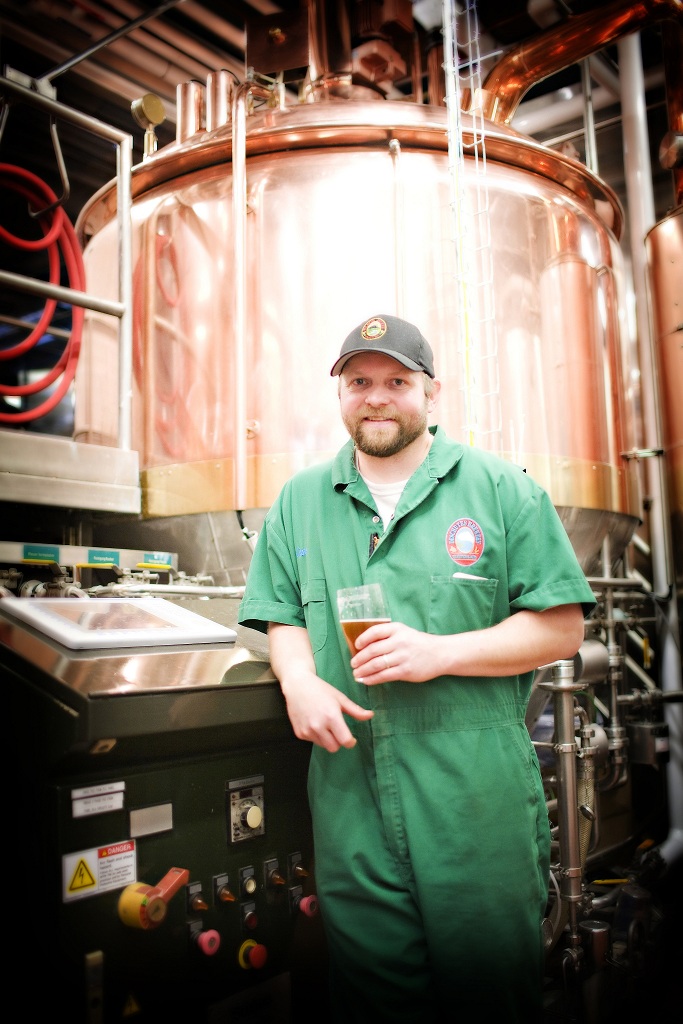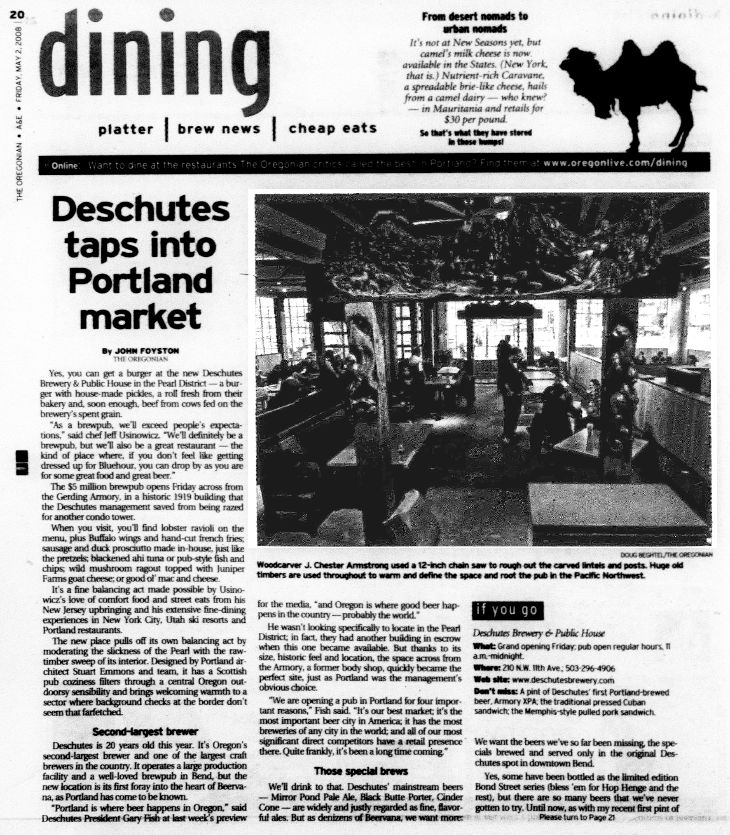 New spring beer fest with Sip of Spring, Nano Beer Fest, and Deschutes Pub turns 10 years old plus the rest of the beer events for the week of April 26.
Buffalo Wing BBQ with Fort George Brewery
5-8 pm Thursday April 26, Chill n Fill, 5215 N Lombard St.;
The Chill N Fill crew will be barbecuing wings for 50 cents each, giving away Fort George prizes and swag and pouring the following selections from Fort George:
Beta 16.6 IPA
Fields of Green IPA- Desdemona
Rufus Red
Matryohska Stout with Vanilla
Suicide Squeeze IPA
Gigantic Tap Takeover
Thursday April 26, Uptown Market, 6620 SW Scholls Ferry Rd., Beaverton;
10th annual IPA Summit
2 pm Friday April 27-Sunday April 29, Roscoe's, 8105 SE Stark St.;
Get ready Hop-Heads: Roscoe's 10th Annual IPA Summit features great IPAs on tap all weekend long with lots of awesome specialty, new-to-the-market and limited release IPAs on tap — You'll want to be there Friday for the best selection. A few of the breweries (and beers) will include: Dogfish Head 120 Min IPA, Barrel House Brewing Mango IPA, Gigantic Brewing Company Pina Coolada IPA, Von Ebert Brewing Chapter 3 IPA, Russian River Pliny the Elder and Blind Pig, Block 15 Pineapple Skunk IPA and Tropical Slam Sticky Hands, Grains of Wrath, Matchless, Barley Browns, and many more. As always, taster trays will be available…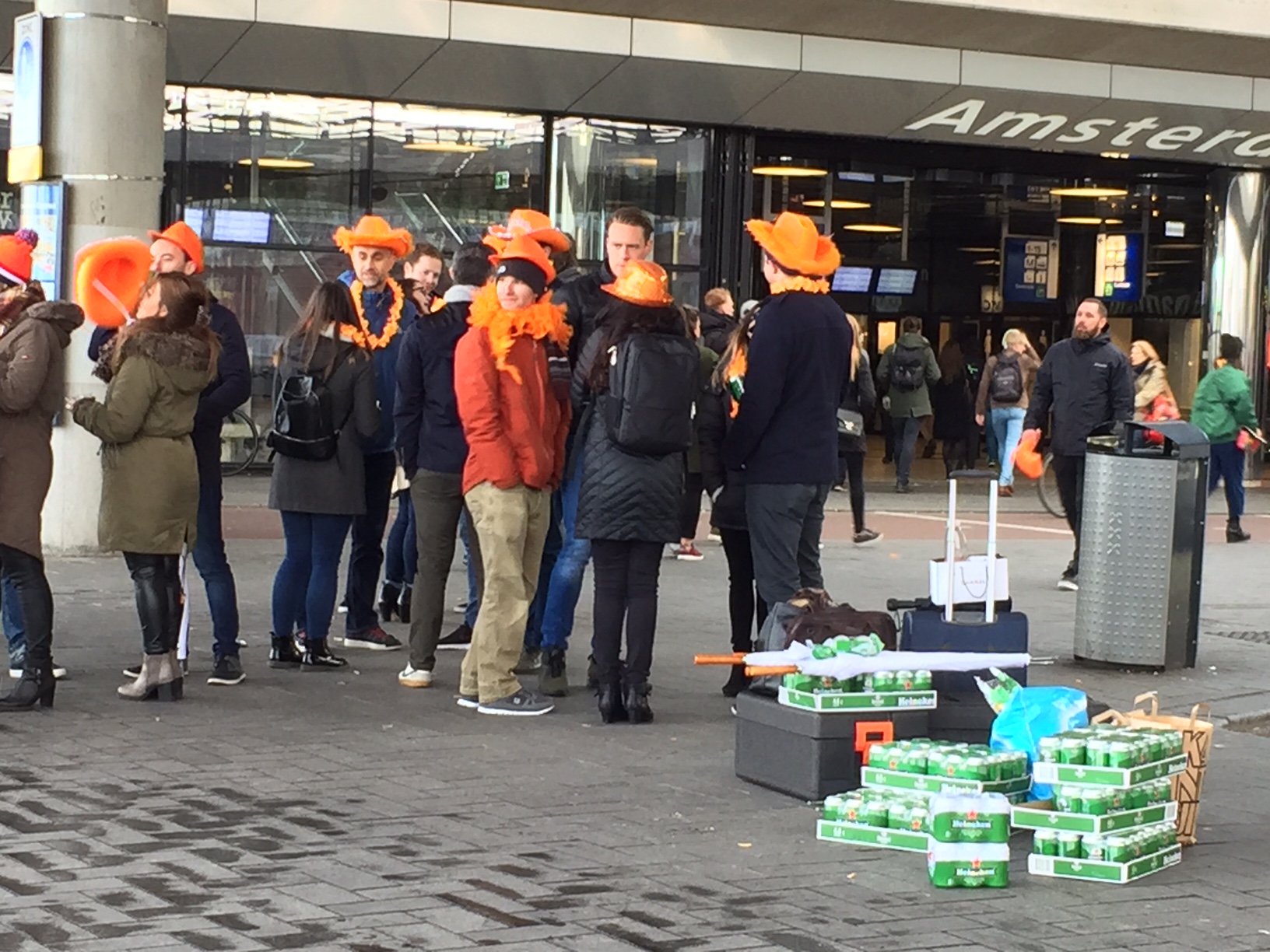 King's Day at Lompoc
4 p.m. Friday April 27, Oaks Bottom Public House, 1621 SE Bybee Blvd;
Friday is King's Day — a National Holiday in The Netherlands that — having successfully walked across Amsterdam as Kings Day "wound down" around midnight last year (all public transport — buses taxis and trams — were gone from the city center because they would've run over hundreds of carousing Dutch folk) — I can attest is a Big Deal…think Mardi Gras crossed with the Fourth of July with everybody wearing orange…. Now that the Lompoc crew is distributing beer over there they've decided to join in on the party with Dutch beer, music and food including bitterballen which is a bar snack you'll find everywhere in the Netherlands and is a bite-size, crunchy breaded croquette eaten with good mustard…and beer, of course. Wear the traditional orange and you get a raffle ticket.
2018 Nano Beer Fest
2-10 pm Friday April 27, Noon-10 pm Saturday April 28, 11 am-4 pm Sunday April 29, John's Marketplace, 3535 SW Multnomah Blvd; $20 for a logo glass and 10 tix. Sunday is all-ages family day.
A decade ago, Max's Fanno Creek was looking to create an alternative event to the overcrowded festivals that focused mainly on well-known beers. They wanted to celebrate the smaller brewers from the region and Nano Beer Fest was born. It gave Nano breweries a much-needed stage to show off their tiny batch beer for the ever-growing craft beer scene in Portland. Over the years, many breweries have come and gone, and a few have grown their companies from the garage into thriving businesses. This year's edition will again feature 50+ beers, ciders and mead made by some of the most inventive and newest members of the local craft industry and once again, Once again most of the brews will be poured by the brewers themselves — and knowledgeable volunteers…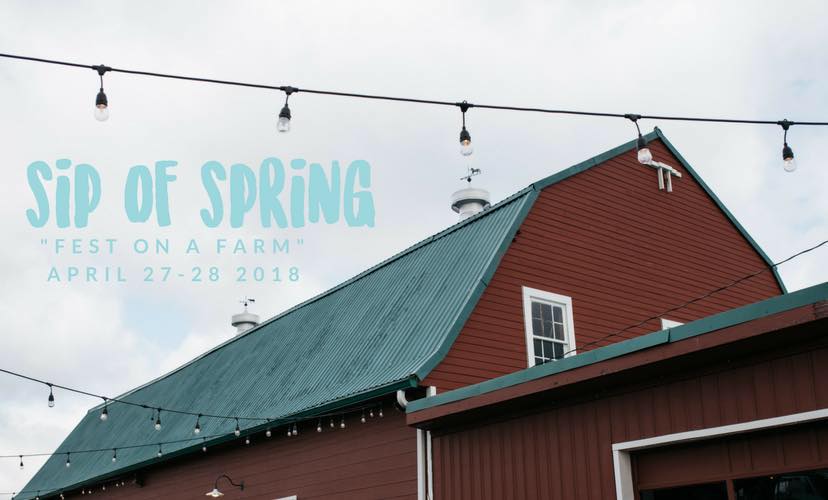 Sip of Spring
1-9 pm Friday April 27; 11am-9pm Saturday April 28, Rossi Farms, 3839 NE 122nd Ave.; $25 for a tasting cup and 14 tix, 21 and over. Advance purchase only at SipofSpring.com
A new Spring beer festival is blooming and it sounds like a perfect mix of good craft beer and bosky, bucolic countryside: "This festival provides a venue to celebrate by gathering with friends and enjoying a beer outside, on a farm, with a view," says organizer Preston Weesner, who also runs the popular Holiday Ale Fest. Sip of Spring features 14 small Oregon craft breweries, each pouring two beers apiece; plus one additional collaboration beer from the Holiday Ale Festival. Look for spring sippers from Breakside, Crux, Culmination, Fort George, Level, Little Beast, Logsdon, Migration, Montavilla, pFriem, StormBreaker, Upright and Zoiglhaus. Beers cost one ticket for a four-ounce taste, or two tickets for an eight-ounce pour. Ticketholders receive free re-entry both days with the tasting cup and a wristband. Urban German and N.E. Creperie will be selling food at the fest, which is held at Rossi Farms in N.E. Portland, a picturesque farmhouse just a short distance from downtown Portland.
Deschutes Portland Pub's First Decade
Saturday April 28, Deschutes Brewery Portland Public House, 210 NW 11th Ave.;
The Portland Pub is turning 10 and the crew is celebrating in true Deschutes style – Saturday, 4/28 through Wednesday, 5/2. Saturday is the all-day birthday party, complete with complimentary beer and food pairings among other festivities and special offerings. Monday, Tuesday, and Wednesday evenings they'll be sampling brews born at the Portland Pub and celebrating collaborations with Moonstruck Chocolate, Face Rock Creamery, and SP Provisions.
Guided Pilsner Tasting
3 p.m. Saturday April 28, Uptown Market, 6620 SW Scholls Ferry Rd., Beaverton; $15 includes 6 4oz taters of hand selected Pilsners. Led by and Heater Allen's Master Brewer, Rick Allen. tickets are limited
What better way to learn about one of the true classics of the beer worrld than a guided tour by the man thought of by many as Oregon's best lager brewer, Rick Allen of McMinnville's Heater Allen Brewing, and Uptown's own beer nerd, Jace.