The BeerMongers Hosts 2021 St. Bernardus Abt 12 Day
|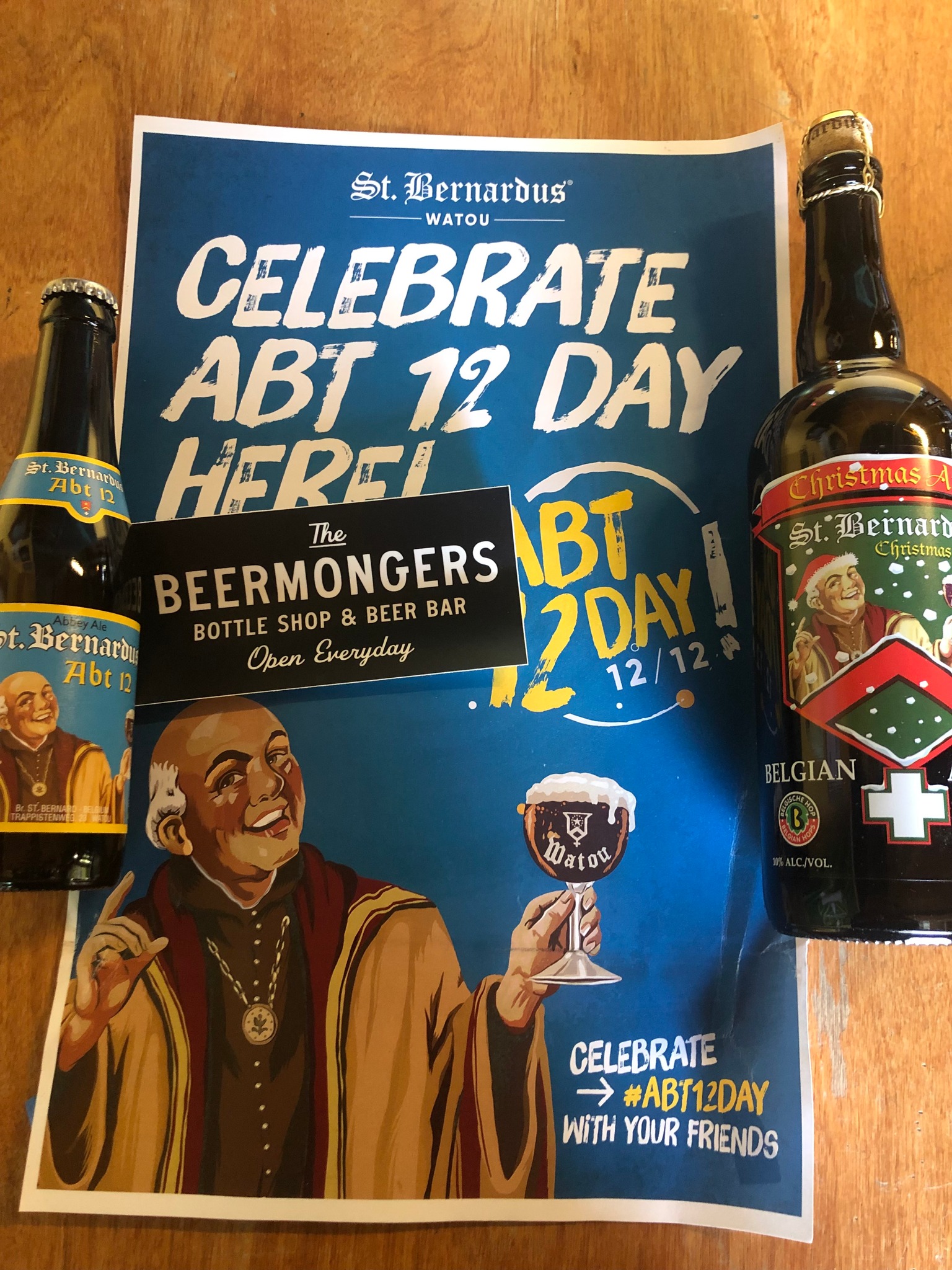 One of the world's most beloved and highly regarded beers takes the spotlight on Sunday, December 12th with the return of 2021 St. Bernardus Abt 12 Day! Here in Portland, The BeerMongers will celebrate Abt 12 on Sunday from 2:00-6:00pm with plenty of beer, cheese pairings from COWBELL Fine Cheese and raffles!
With a 99 score on BeerAdvocate, one beer that is truly worthy of having its very own day to celebrate is St. Bernardus ABT 12. This day, ABT 12 Day, that takes place on December 12th has become an annual event to celebrate this beloved, world class beer.
Imported by D&V International Imports, St. Bernardus Abt 12 comes from Brouwerij St. Bernard. ABT 12 is a traditional abbey ale brewed in the classic style of Belgium's Trappist Monks. It is almost ebony in color, smooth, creamy and full bodied with big richness of texture that is almost oily and very assertive, like a warming coconut brandy. ABT 12 sits at a bold 10% ABV
The BeerMongers will be serving up Abt 12 alongside the relatively easy drinking St. Bernardus Pater 6 on draft. Plus, proceeds from Pater 6 will go to Brews for New Avenues. There will also be a raffle for a magnum of Abt 12. Bottles and cans will be available to drink on site or take to go, including St. Bernardus Christmas Ale.
The BeerMongers
1125 SE Division St.
Portland, OR