The Bier Stein Invitational Beer Fest Returns June 3, 2017
|
After last summer's successful launch of The Bier Stein Invitational Beer Fest, this festival returns for its second year with a new date. For 2017 The Bier Stein Bottleshop & Pub has moved the date of this now annual fest a bit earlier in the year from the heat of mid August to the first Saturday in June.
Taking place on Saturday, June 3rd, The Bier Stein will close off its parking lot to present its Invitational Beer Fest from Noon until 8:00pm. The Bier Stein invited 30 of its favorite breweries, cideries and meaderies to participate in this year's event that will feature two unique offerings each.
Organizers anticipate that each of the offerings will be styles that are not what each of the producers are more commonly known for. What this means is that there should be seasonal, one-off, cellared, barrel-aged, and more or less unique beers that will be the focus of the fest. From the fest opening until 3:00pm a brewer or representative from nearly every brewery will be pouring its offerings. This will be an excellent opportunity to meet that makers.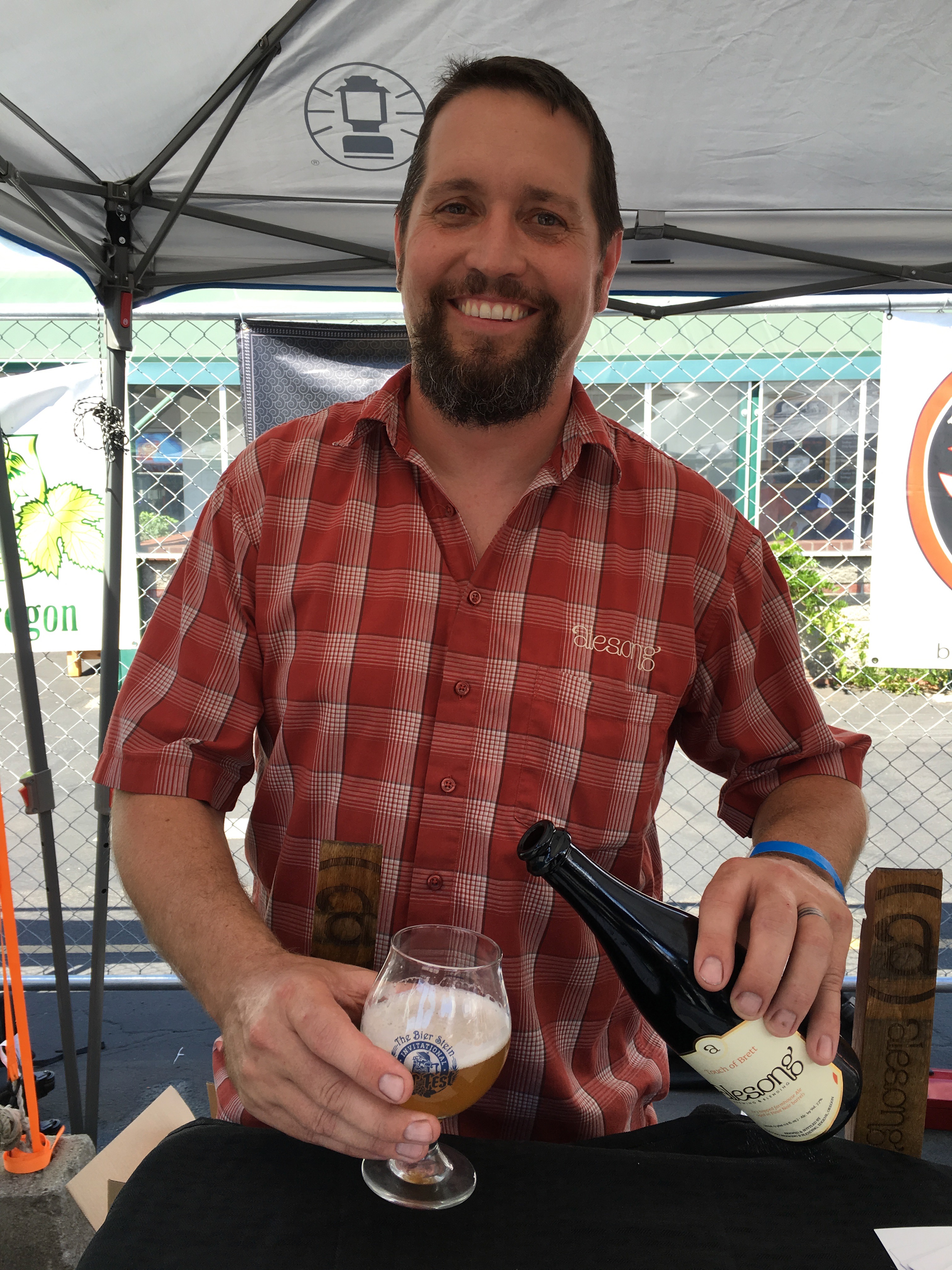 The Bier Stein also invited two brand new breweries to this year's fest, Little Beast Brewing from Beaverton and Reach Break from Astoria. This will be one of the first opportunities to taste these new beers in Eugene.
The Brewery List: (* = new to the fest)
2 Towns Ciderhouse
Agrarian Ales
Alesong Brewing & Blending
*Ancestry
Block 15
Breakside
Buoy
Burnside
*Cider Riot!
Claim 52
ColdFire
Crux
Double Mountain
*Draper Brewing
Ex Novo
Falling Sky
Flat Tail
Fort George
Hop Valley
*Little Beast
*Logsdon Farmhouse
Nectar Creek Meadery
Ninkasi
Oakshire
Pelican
pFriem
Plank Town
*Reach Break
The Commons
Viking Braggot Co.
WildCraft Cider Works
*Yachats Brewing
The festival is a 21+ event and cash only. Entry is $20.00 on the day of the festival and includes a souvenir tulip glass along with five taster tickets. Pours will be 4oz. and range from 1-4 tickets per pour. Designated drivers may enter for $5.00.
In addition to The Bier Stein's kitchen there be a food truck in the parking lot. There will be plenty of tent space for shade, tables, and seating. Bring your own water bottle to fill from a convenient water station. Eugene's Circadian Soda and Elevate Kombucha will be offering samples of its refreshing beverages.
The Bier Stein is still seeking for OLCC Servers Permit holders for pouring shifts from 3-6pm and 6-8pm. The bar is also seeking other festival support from Noon-3, 3-6, and 6-8 with perks for all volunteers. Get involved and updated through the event's Facebook page and at thebierstein.com/events, or e-mail aaron@thebierstein.com to become a volunteer.
The Bier Stein Bottleshop & Pub
1591 Willamette St.
Eugene, OR 97401