The Biggest week in Portland Beer starts now: Beer Events for the week of June 9-16
|
The biggest week in Portland Beer starts now, beer events for the week of June 9-16.
Portland Beer Week Kickoff Party
6-10 p.m. Thursday June 9, EcoTrust Bldg., 721 N.W. Ninth Ave.; free admission; cash-only beer & food sales, all ages.
Portland Beer Week – June 9-19 – is six this year and bigger and better than ever this year and its own official beer: Subcontinental IPA a collabo from Portland Brewing and Double Mountain Brewery, and you can taste it tonight at the Rooftop Kickoff Party at the Ecotrust Building. The party features great beers from Double Mountain, Deschutes, Breakside, Hopworks Urban Brewery, Hop Valley Brewing and the official 2016 Portland Beer Week beer from Portland Brewing – Subcontinental IPA. Beer tickets are $2.50, each good for an 8oz pour, a cup is $1 and 2 beer tickets get you a full 16oz pint. All beer week profits from the 2016 Kickoff Party will go to benefit non-profit New Avenues for Youth.
In addition to the beers there'll be tasty bites from Salt & Straw Ice Cream (their beer week collaboration Garam Masala & Hops ice cream,) HOTLIPS Pizza (including their official beer week pizza called Bratlips,) and Blue Star Donuts will also provide 200 FREE donuts of their official beer week flavor. But back tio the official PBW beer: brewers Ryan Pappe and Matt Swihart decide that collaborating on a Pacific Northwest IPA incorporating their love for traditional Indian Garam Masala spiced food and beer.
"Inspired by the intriguing spice blends used in Indian cuisines, we carefully added our own blend of spices to help draw out the tropical notes from the El Dorado, Calypso, Centennial and Challenger hops," said Pappe. "I believe the spice blend we ultimately chose creates an impression that is greater than the sum of its parts," said Swihart. The beer will be widely available on tap during Portland Beer Week and in 22-oz. Bottles featuing labels with an image by Portland-based comic book artist, Michael Avon Oeming.
Because there are roughly 19,000 Portland Beer Week events in the next 10 days, I'm not gonna list them all. Instead, head over to the calendar
Breakside Pop-Up Pub at Lardo Downtown
Friday June 10 – Friday June 17, Lardo, 1205 SW Washington St.;
Breakside takes over the taps at Lardo for PRW. Stop in for Lardo sandwiches, fries and fourteen different Breakside beers on tap including Breakside IPA, Wanderlust IPA, Breakside Pilsner, Lunch Break ISA, Salted Caramel Stout, Wisco Tavern Beer, India Golden Ale, Rainbows & Unicorns, Rye Curious, Blackberry Wheat, Nick's Dunkel, Session Brown,
Fitzcarraldo and BB Aztec.
Portland Fruit Beer Fest
11:30a.m.-9 p.m. Friday June 10, 11a.m.-9 p.m. Saturday June 11, 11a.m.-6 p.m. Sunday June 12, North Park Blocks, $25 includes branded Govino 16oz cup and 12 tix.
The popular fest that taught us that fruit beers are our friend leaves its ancestral home in the Burnside Brewing parking lot for the grass, trees, park benches, sun, shade and elbow room of the North Park Blocks – with more beers and more ciders than ever. Beers and ciders will be 4oz pours for 1-3 tickets and additional drink tickets are only $1.
Burnside Brewing Co. will host the Burnside Can Garden inside the Portland Fruit Beer Festival, featuring $3 & $4 cans of Burnside Couch Lager and Burnside IPA and all-ages fest will have some of the best local food vendors from Hot Lips Pizza to Bunk Sandwiches and more plus music from local DJs and their will be Hot Lips fruit juices and sodas for non-drinkers and designated drivers.
PBW Barrel Aged Beer Fest
Noon-11 p.m. Sunday June 13, the BeerMongers, 1125 S.E. Division St,;
The Mongers turn their taps over to barrel aged special beers from Almanac, Bear Republic, Breakside, Golden Valley, Great Divide, Mazama, Uinta and more.
PBW at Bailey's Taproom:
Occidental Brewing 5th Anniversary Pop-Up Bar
4-10 p.m. Thursday June 9, The Upper Lip, 720 S.W. Ankeny St.;
The Upper Lip will become a Occidental Brewing pop-up bar when all six taps will be pouring German inspired beers. The lineup of Occidental beers will includes Barrel-Aged Lucubrator, Maibock, Kölsch, Special Anniversary Beer, Zwarte Betje, and 2011 Tripel.
BrewedOregon Grand Opening
Noon Saturday June 11: Bailey's Taproom, The Upper Lip, BrewedOregon;
All three Bailey's locations will be celebrating the opening of their new Oregon brewery branded merchandise and apparel store and featuring beer from Fort George Brewery and food from kim Jong Grillin'.
New Oregon Breweries Showcase
Noon Monday June 13, Bailey's Taproom, 213 S.W. Broadway;
The New School-sponsored event features 11 of Oregon's newest breweries that have opened over the past year. Two to three beers from each brewery will be featured beginning at Noon, with a Meet the Brewer session from 5-8 p.m.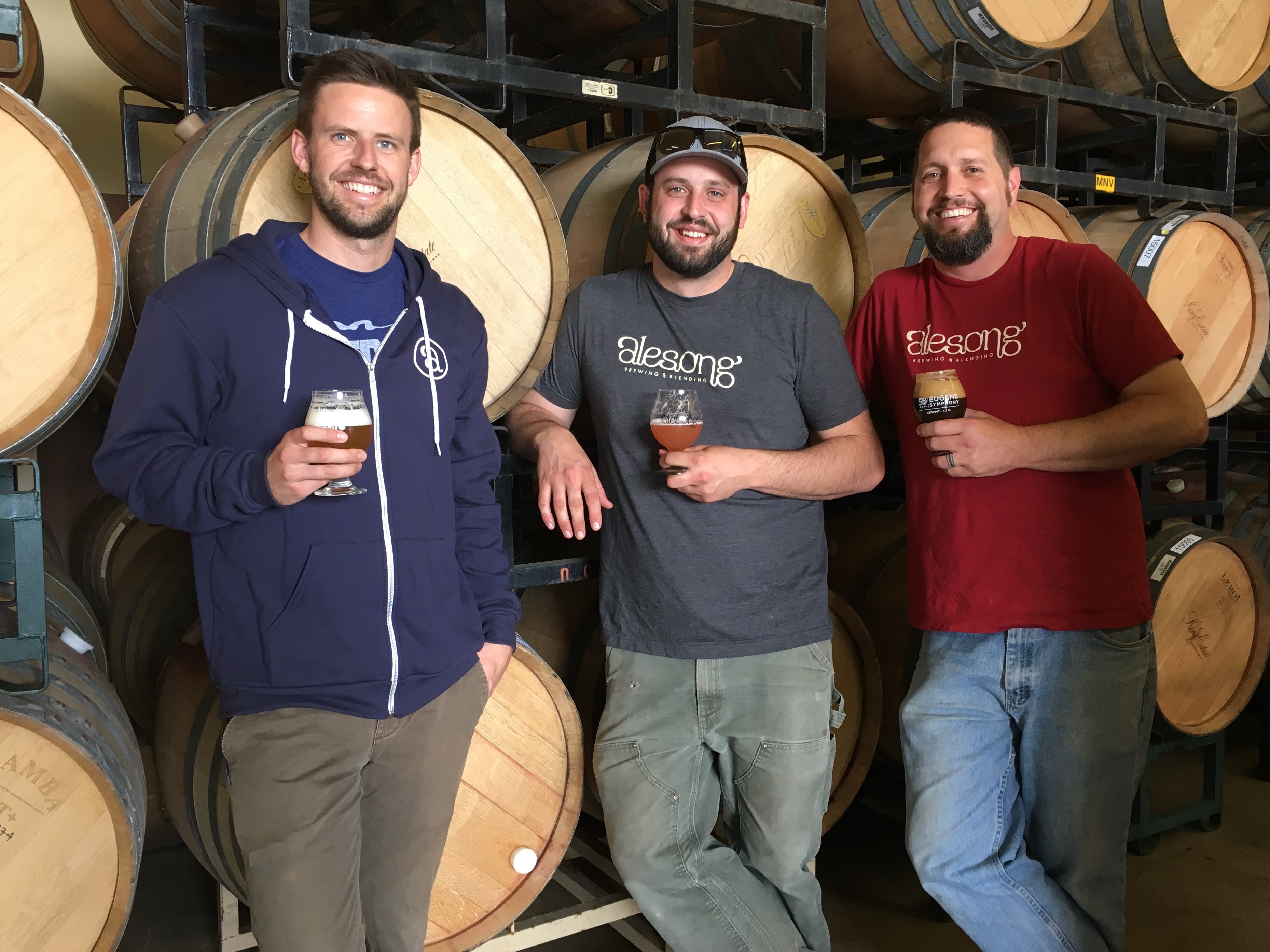 pFriem Dream Tap Takeover
4-10 p.m. Tuesday June 14, The Upper Lip, 720 S.W. Ankeny St.;
They'll be pouring all barrel-aged pFriem beers including Flanders Red. Flanders Blonde, Peche, Oude Kriek, Frambozen and Bourbon Barrel-Aged Imperial Stout.
PBW at Belmont Station:
Bell's Beach Party
5-9 p.m. Monday, June 13; Belmont Station, 4500 S.E. Stark St.;
Join Bell's founder Larry Bell for a pint of the most popular summer beer across the Midwest: Bell's Oberon Ale. They'll also be pouring a baker's dozen Bell's beers in the taproom including L'Appel Du Vide Ale, Two Hearted Ale, Hopsolution Ale and several batches of Oberon Ale.
Terminal Gravity Tasting
5-7 p.m. Tuesday, June 14;
Central Oregon's Terminal Gravity Brewing has been rockin' it with some great beers lately, and here's your chance to try some, including Eagle Cap IPA. All tastings in the bottle shop are free for those 21 and over.
Sierra Nevada Beer Camp Across America Tapping Party 
5-7 p.m. Thursday June 16;
All the Beer Camp across America beers will be pouring at Belmont Station: Sweet Sunny South Southern Table Beer, Moxee-Moron Imperial Session IPA, Family Values Imperial Brown Ale with Cocoa, West Latitude Session Rye with Hibiscus, Pat-Rye-Ot Revolutionary Ale, and Stout of the Union Robust Stout.
Totally Invasive IPA Collaboration Release Party
6-9 p.m. Tuesday June 14, Hopworks Urban Brewery, 2944 SE Powell Blvd.
HUB's new Invasive IPA is a collaboration with The Commons Brewery, a golden straw colored ale brewed with minimal hops in order to accentuate the delicate flavors and aromas of two invasive plant species including dandelion greens and Scotch Broom from the eastern side of Mt. Hood. Totally Invasive is also the first beer in their new Pub Series, which features limited run bottles of rare beers and is only available in bottles at our brewpubs.
BikeBar Fifth Anniversary
6 p.m. Wednesday, June 15, Hopworks BikeBar, 3947 N. Williams Ave.;
Celebrate five years at the BikeBar with a special sparkling rye beer on tap, beer and merch specials all day, and cake.
Cascade Brewing Bourbon Barrel Week.5
Continues through Sunday June 19, Raccoon Lodge, 7424 S.W. Beaverton Hillsdale Hwy.; Cascade Brewing Barrel House, 939 S.E. Belmont St.: free admission, beers sold by the taster or glass.
Cascade Brewing's Bourbon Barrel Week.5 will feature bourbon barrel aged Cascade Brewing projects, including Cherry Bourbonic Plague, Vlad the Imp Aler, Shrieking Violet, Diesel and Triple Beam at both locations. The Barrel House will also be serving Manhattan, Sang Noir, Bourbonic Plague, Chocolate Bourbonic Plague and Brambleberry Quad. Beer descriptions are here. www.cascadebrewing.com/index.php/events/event/10.
The event starts at 6 p.m. June 7 with a special bourbon barrel tapping at the Barrel House; a second live barrel tapping will happen at 6 p.m. June 14.