The Commons Brewery Celebrates Its 5th Anniversary
|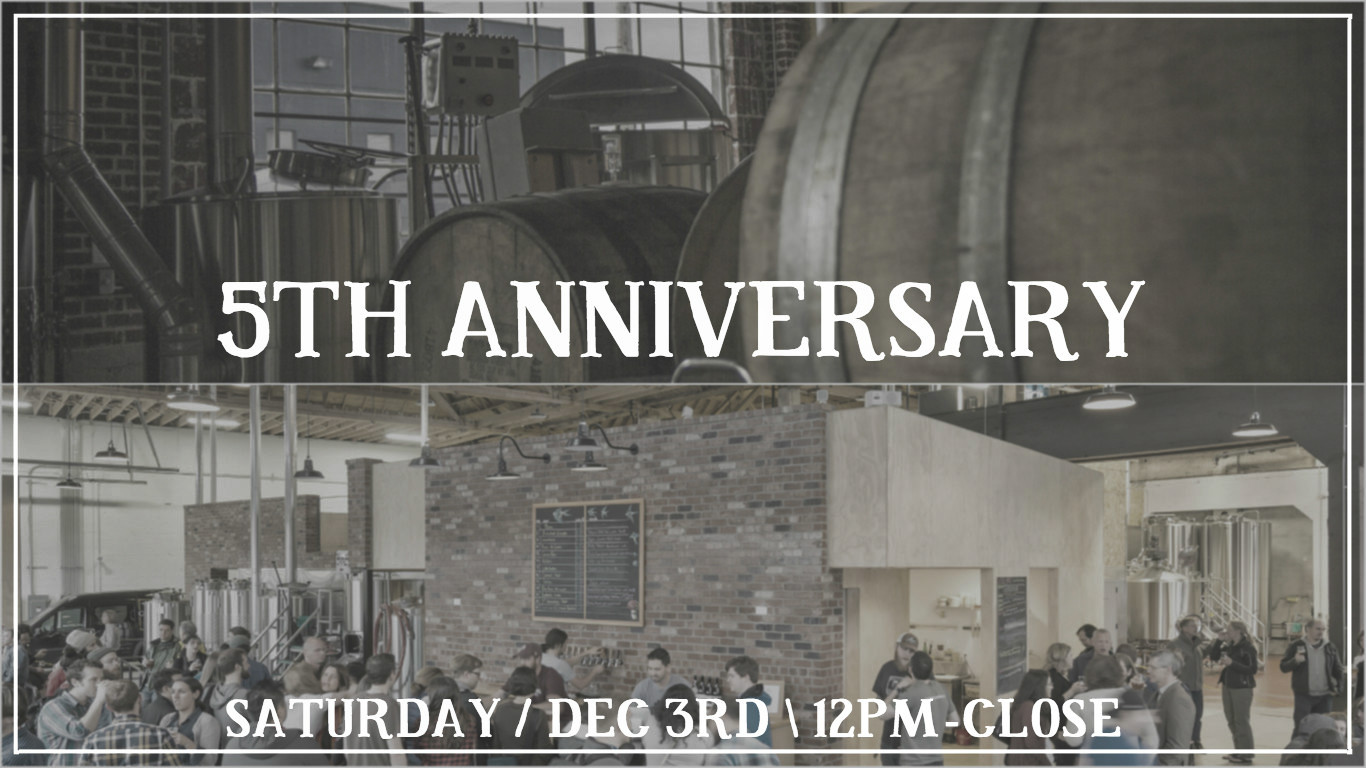 Back on December 3, 2011, The Commons Brewery opened its tasting room to the public at its original location along SE 10th Avenue in Portland. Since this time the brewery has expanded and relocated a few blocks away to its current home at corner of SE Belmont and SE 7th. Now five years later, The Commons Brewery will celebrate its 5th Anniversary on Saturday, December 3rd, beginning at Noon.
But prior to the brewery opening in 2011, founder Mike Wright operated as Beetje Brewery for a little over one year. Beetje Brewery made its public debut at BREWPUBLIC's Microhopic 2 event that same year at Bailey's Taproom. Through the past six years, the little brewery that began in Mike's garage back in 2010 has grown immensely.
Here are a couple of videos from The Beer Traveler, aka Charlie Herrin, where he interviewed Mike Wright and then Sean Burke right after the brewery celebrated its one-year anniversary as The Commons Brewery.
For this year's 5th Anniversary, The Commons will celebrate its "wood" anniversary with Gin, Bourbon, Brandy, Wine and Nocino barrel aged beers. Here are some of the beers that will be pouring on Saturday.
Returning Favorites:
Bourbon Little Brother – Belgian Dark Strong Ale partially aged in fresh bourbon barrels for 6 months.
Clarabelle – Award winning Gin-barrel aged farmhouse ale with Brettanomyces & local peaches. ** this is the last keg on the planet!
2015 Maybelle – Farmhouse ale with Brettanomyces Bruxellensis and Drie aged in white wine barrels. ** this is also the last keg on the planet!
Khthonios – Stout with lactobacillus and Brettanomyces aged in wine and aquavit barrels.
Unconquerable Sun – Our 4th Anniversary Imperial Stout aged in Bourbon barrels with apple brandy soaked hazelnuts.
Brand New Beers:
Brandy Stock Ale – Strong dark ale aged in grape brandy barrels for 1 year.
Nocino Pumpernickel Rye Saison – Dark farmhouse ale with Little T Baker rye bread, cardamom and caraway aged in Stone Barn Brandyworks Nocino (Italian green walnut liqueur) barrels.
Viognier Grissette – Barrel aged table biere with Brettanomyces and Viognier wine juice.
Citrus Grissette – Table biere with Brettanomyces, finished with zest and juice from fresh lemons and limes.
We'll depart with another video from The Beer Traveler that captures The Commons one-year anniversary back in December 2012. Its hard to believe that its been 4 years since this video was shot.
Congratulations on five strong years!
The Commons Brewery
630 SE Belmont Street
Portland, OR 97214