The Growler Guys – Central Eastside Portland To Close
|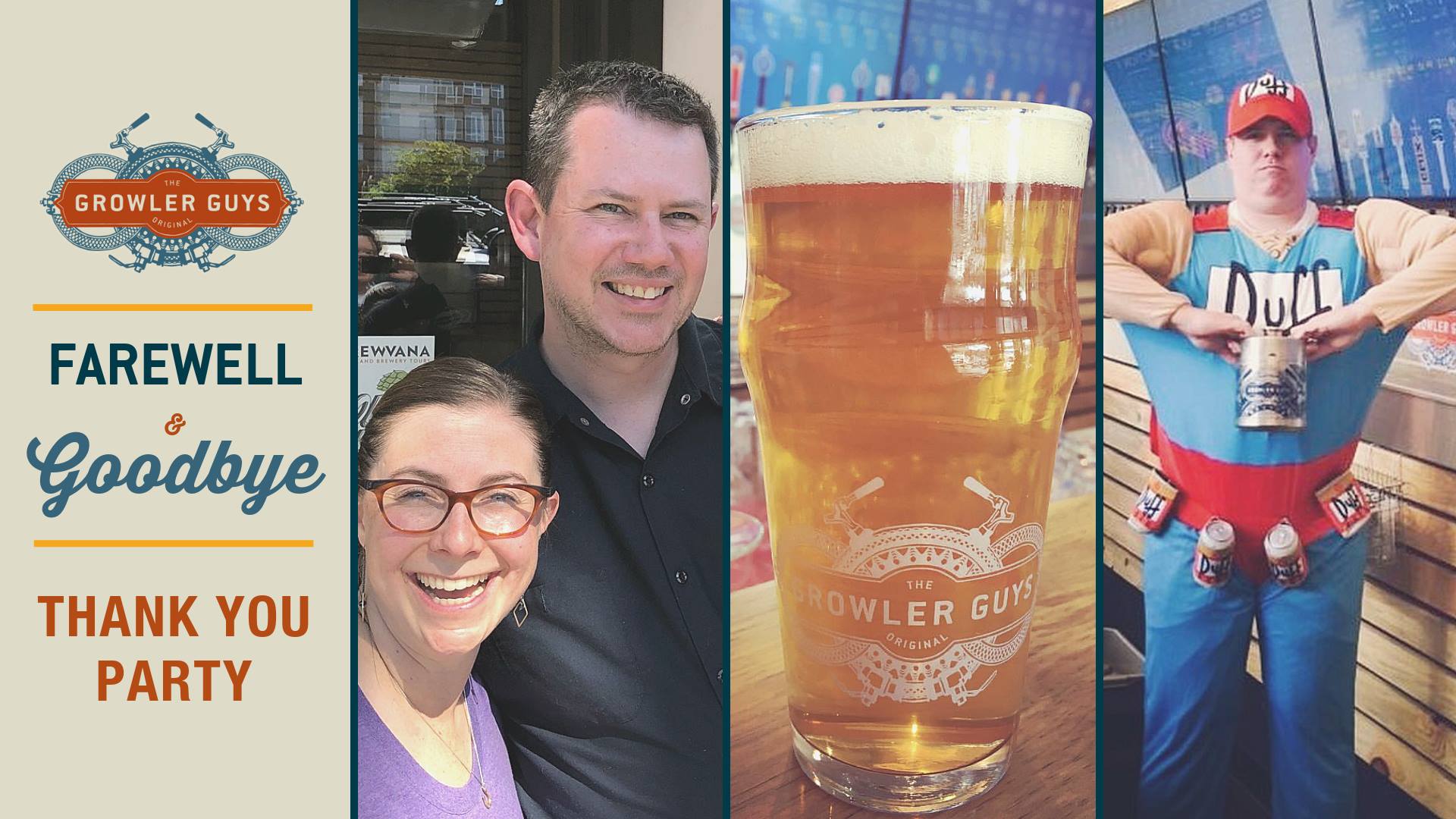 After five years of serving up growler fills and a few pints, Portland's Central Eastside's franchise location of The Growler Guys will be calling its final last call on Sunday, March 3, 2019. Prior to doing so, owners Brendan Cocks and Kourtney Nelson will be throwing a Thank You Party. On Saturday, March 2nd The Growler Guys – Central Eastside will do its best in kicking its final kegs as it bids farewell.
When this growler fill franchise opened nearly five years ago, we were a bit surprised that in the heart of the Portland's bustling inner eastside a franchise of The Growler Guys would open. With its 50 taps, this location though was much more than just a growler fill shop as it was a beer bar with a more ambiguous name.
To all our loyal customers, the local & national craft beer community and all the friends we've made along the way, we say THANK YOU and plan on saying many more THANK YOUs in-person on March 2nd. – The Growler Guys – Central Eastside
The Growler Guys – Central Eastside will celebrate its Thank You Party on Saturday beginning at Noon. Look for a rotating assortment of beers on tap.
After this franchised location of The Growler Guys closes up, Portland will continue on with its sole location. The Growler Guys – South Waterfront, located at 3739 SW Bond Ave is owned and operated separately and will continue to filling growlers and pouring beers for on premise consumption. This location will celebrate its 4th Anniversary the following weekend on Saturday, March 9, 2019.
Growler Guys – Central Eastside
816 SE 8th Ave.
Portland, OR 97214