The Inaugural Hillsbrew Fest Announces its 2022 Beer List
|
This weekend, the first large scale beer festival returns to the Portland area with the inaugural Hillsbrew Fest. This brand-new festival will take place in Hillsboro, Oregon from February 25-27, 2022 at the Wingspan Event Center at the Washington County Fairgrounds. The indoor festival will feature Oregon brewed beers and ciders, many debuting at this weekend's festival.
The Hillsbrew Fest is presented by the team behind the world-renowned Oregon Brewers Festival. It is designed to bring beer lovers together to enjoy pours of a wide variety of styles from 30 independent craft brewers and two cideries. The Fest celebrates brews from across the state, with breweries representing the Willamette Valley, Oregon Coast, Columbia River Gorge, Central Oregon, Southern Oregon, and the Portland Metro Area. About one-third of the brews come from Washington County, in honor of the festival's location, and in recognition of the large number of great breweries that call the areas around Beaverton and Hillsboro home.
"We're ready to bring back brew festivals, and Hillsbrew is the perfect fest to start with." said Art Larrance, founder of the Hillsbrew Festival. "The response from the community—both the Washington County community and the brewing community—has been nothing but warm, welcoming and excited."
Participating breweries and cideries include Bauman's Cider, Binary Brewing, Boneyard Beer, Caldera Brewing, Cascade Brewing, Coin Toss Brewing, Cooper Mountain Ale Works, Deep Space Brewing, Deschutes Brewing, Ecliptic Brewing, Ex Novo Brewing, Fort George Brewery, Gateway Brewing, Gigantic Brewing, GoodLife Brewing, Hammer & Stitch Brewing, Hopworks Urban Brewery, Little Beast Brewing, Migration Brewing, Parallel 45 Brewing, Pelican Brewing, pFriem Family Brewers, Ridgewalker Brewing, Slowdrift Brewing, Stickmen Brewing, StormBreaker Brewing, Swift Cider, Three Mugs Brewing, Vertigo Brewing, Weekend Beer Co., Wild Ride Brewing, and Worthy Brewing. The full list of beverages from participating breweries and cideries is at the festival website.
Along with many never-before-seen brews, the festival will feature some unique favorites from across Oregon. There will be food from local restaurants, including Flying Barracuda BBQ, Coyote's Bar & Grill and Ochoa's Mexican Grill. The Denominators will provide live musical entertainment on all three days. Free, handcrafted root beer is available for designated drivers, courtesy of Crater Lake Soda.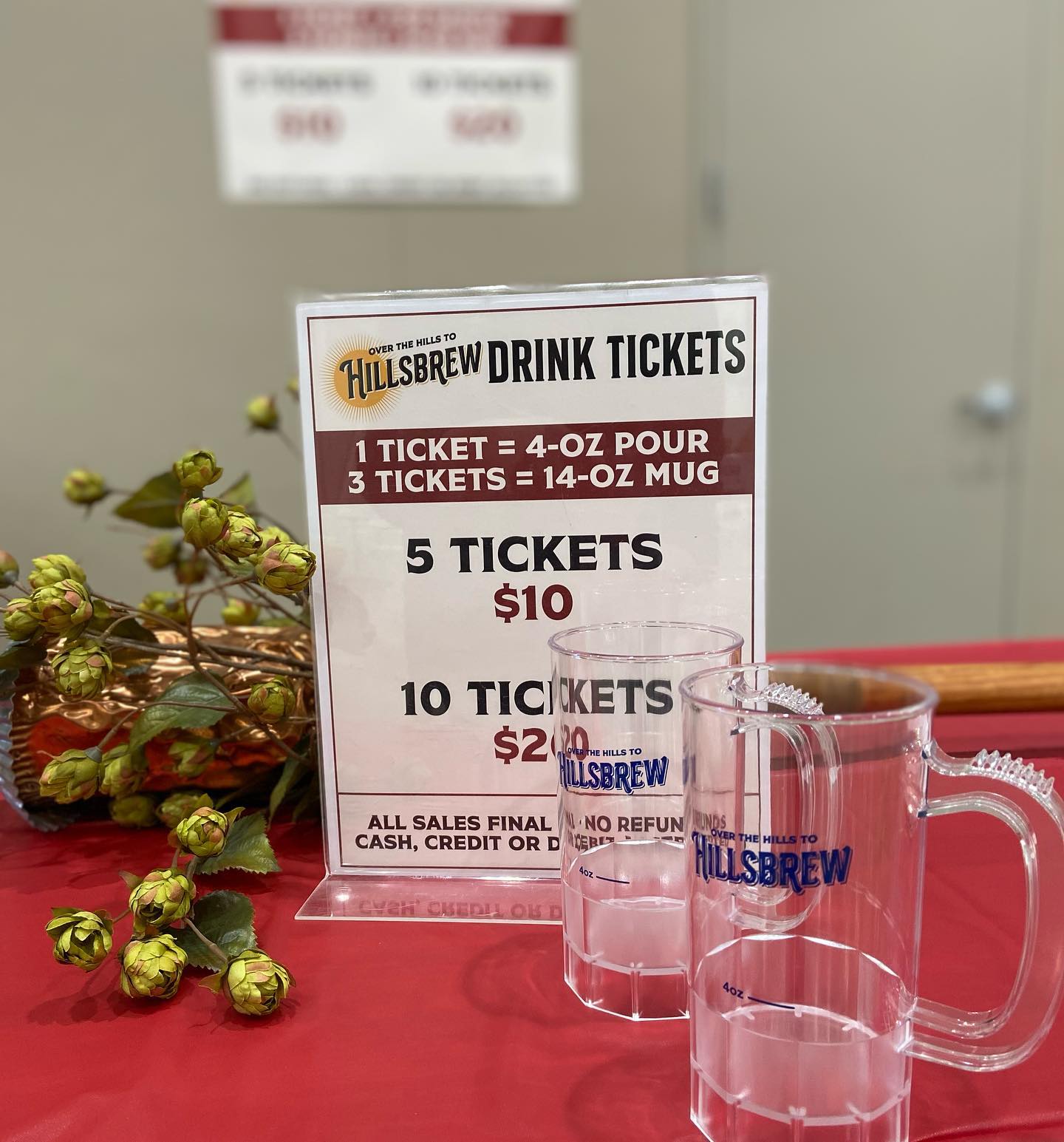 Tickets are available online at www.HillsbrewFest.com/tickets, and will also be available at the festival entrance. This event is exclusively for those 21 years old and older. Nobody under 21 will be admitted to the venue. Proof of COVID-19 vaccines or a negative COVID test within 24 hours will be required at the door, and all attendees, volunteers and staff will abide by the mask requirements at the time of the festival. Each day will require a separate ticket, so plan your drinking accordingly.
ADMISSION (INCLUDES MUG) — $10.00

This is a great option for the designated driver or non-drinking guests. This basic admission ticket allows you to enjoy the live music, receive a keepsake tasting mug*, and drink free Crater Lake Root Beer.
ADMISSION + BEER — $30.00

Admission to the Hillsbrew Fest, a keepsake tasting mug*, and 10 beer or cider tasting tickets. (1 ticket = 4 oz. pour; 3 tickets = 14 oz. pour)
Additional Drink Tickets — $10 for 5 tickets / $20 f0r 10 tickets
*The first 12,000 people through the door will get a Hillsbrew mug. Everyone after that will get an Oregon Brewers Festival mug.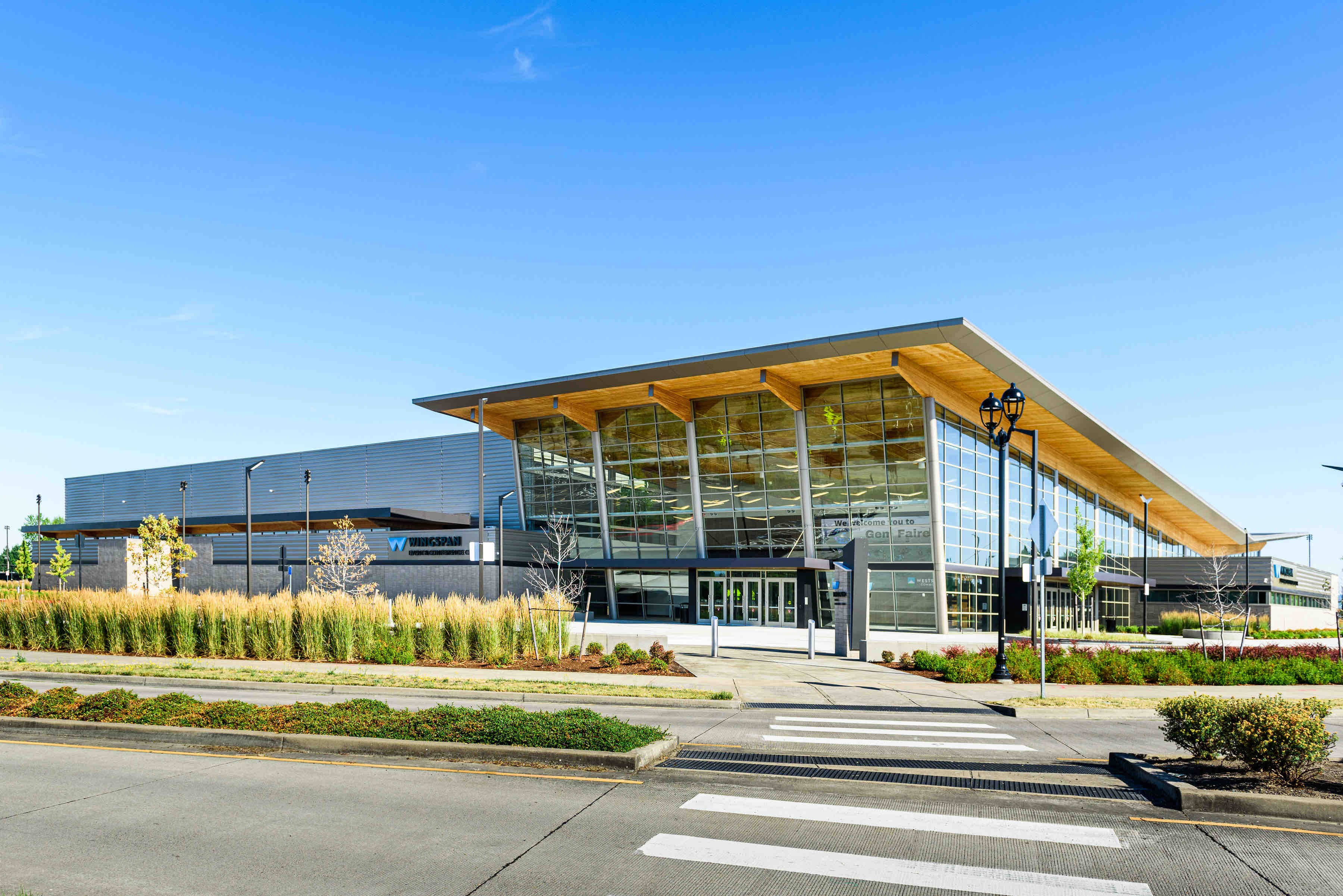 The Wingspan Event Center is a new, state-of-the-art facility located at Westside Commons, a multi-use campus that hosts the annual Washington County Fair in Hillsboro. There are a number of safe, convenient transportation options available for attendees:
TriMet MAX light rail Blue LIne and bus #47 both have stops next to the venue, and there are ample Park & Rides throughout the area.
Use a rideshare like Lyft.
Parking at the venue is $10/day,

CASH ONLY

. Bring a designated driver along, and they will receive bottomless root beer.
Enjoy the Snooze & Brews packages from Hillsbrew's local hotel partners. Stay in the area overnight and return to the fest for a second day. Nearby hotels are offering special rates which include breakfast and a Lyft credit of up to $15.
Doors open at 11:30 am daily, and taps are open from noon to 9 pm Friday and Saturday, and noon to 7 pm Sunday. The venue will remain open for one hour after taps close to allow guests to finish their drinks.
Wingspan Event Center at Westside Commons
801 NE 34th Ave.
Hillsboro, OR 97124