The Inaugural Pearl District Beer & Arts Fest
|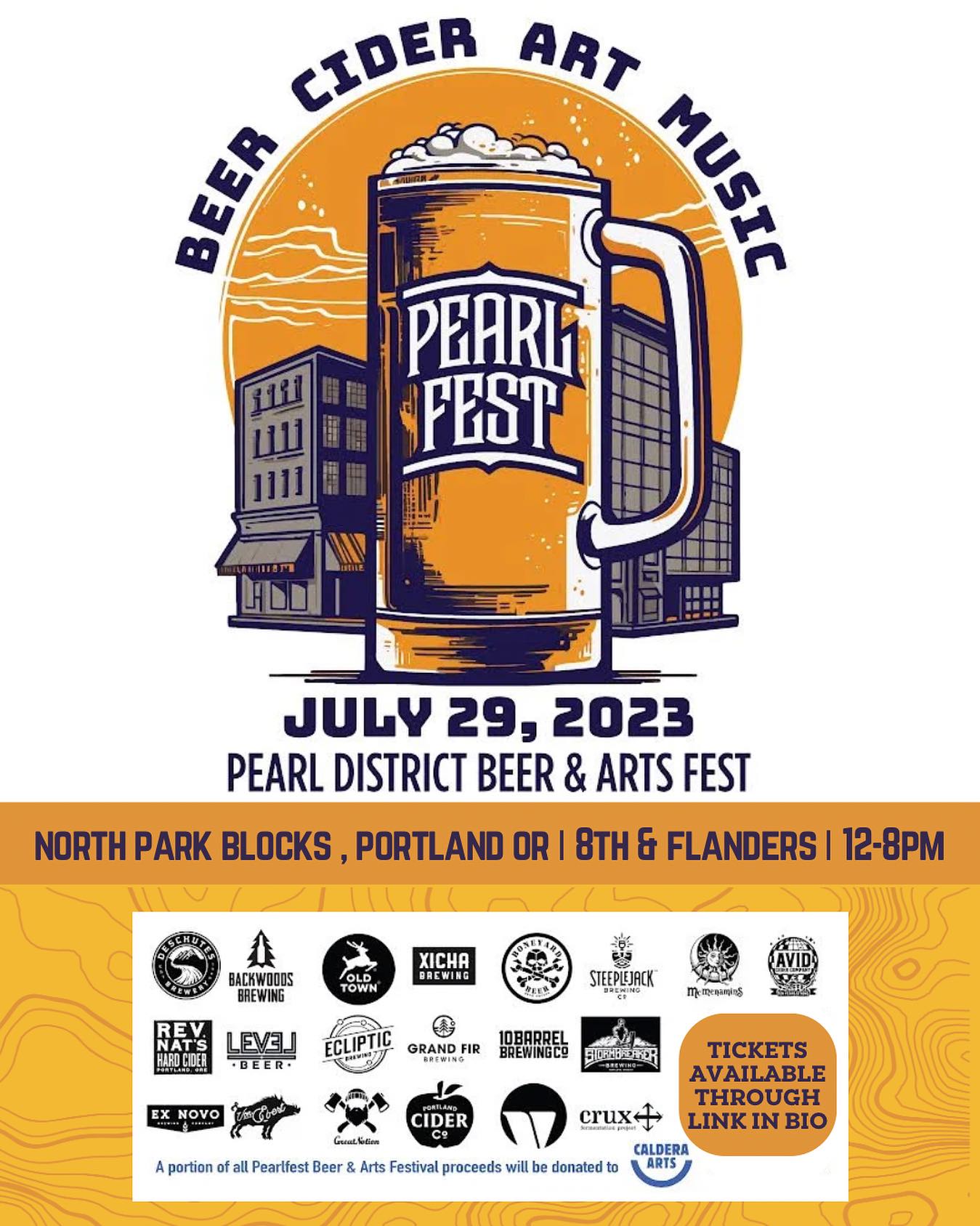 A new beer festival will be taking over the North Park Blocks in Portland on the final Saturday of July. Organized by Deschutes Brewery and Backwoods Brewing Company, the inaugural Pearl District Beer & Arts Fest will take place on Saturday, July 29, 2023 from Noon – 8:00pm.
The Pearl District Beer & Arts Fest will take over the tree covered North Park Blocks with over twenty Pacific Northwest breweries and cideries, food carts, local artists, and live music. In the past, this park has been a great location for a beer festival as it was once home to the Portland International Beer Fest, a festival that appears to have not made it out of the pandemic.
This new festival came together to honor the rich history of brewing in Portland in the nearby Brewery Blocks. For nearly 150 years, Oregon has been on the map for great beer, thanks in part to pristine mountain water, a grain and hop-friendly climate, and brewers' passion to create some of the best beers in the world.
Besides the two hosting breweries, Deschutes Brewery and Backwoods Brewing, the other participating breweries include Old Town Brewing, Xicha Brewing, Boneyard Beer, Steeplejack Brewing, Von Ebert Brewing, Ecliptic Brewing, Grand Fir Brewing, 10 Barrel Brewing, StormBreaker Brewing, Ex Novo Brewing, Level Beer, Great Notion Brewing, Vice Beer, Crux Fermentation Project, and McMenamins. Cideries include Reverend Nat's Hard Cider, Portland Cider Co., and Avid Cider.
Tickets to the Pearl District Beer & Arts Fest are on the more affordable side at $30 each that includes a souvenir mug and 10 tokens. Additional tokens are $10 for three tokens. One token for a taster and two tokens for a full pour. Advance tickets can be purchased by clicking here.
A portion of all proceeds from the Pearl District Beer & Arts Fest will benefit Caldera Arts. Founded by Dan Wieden and his family in 1996, Caldera Arts' mission is to inspire and support youth from underserved communities by awakening the potential of their creative voice.
To learn more about the event, visit pearlbrewfest.com.
Pearl District Brew & Arts Fest
North Park Blocks
NW 8th and NW Flanders
Portland, OR 97209