The Return of the 13th Annual Oakridge Keg & Cask Festival
|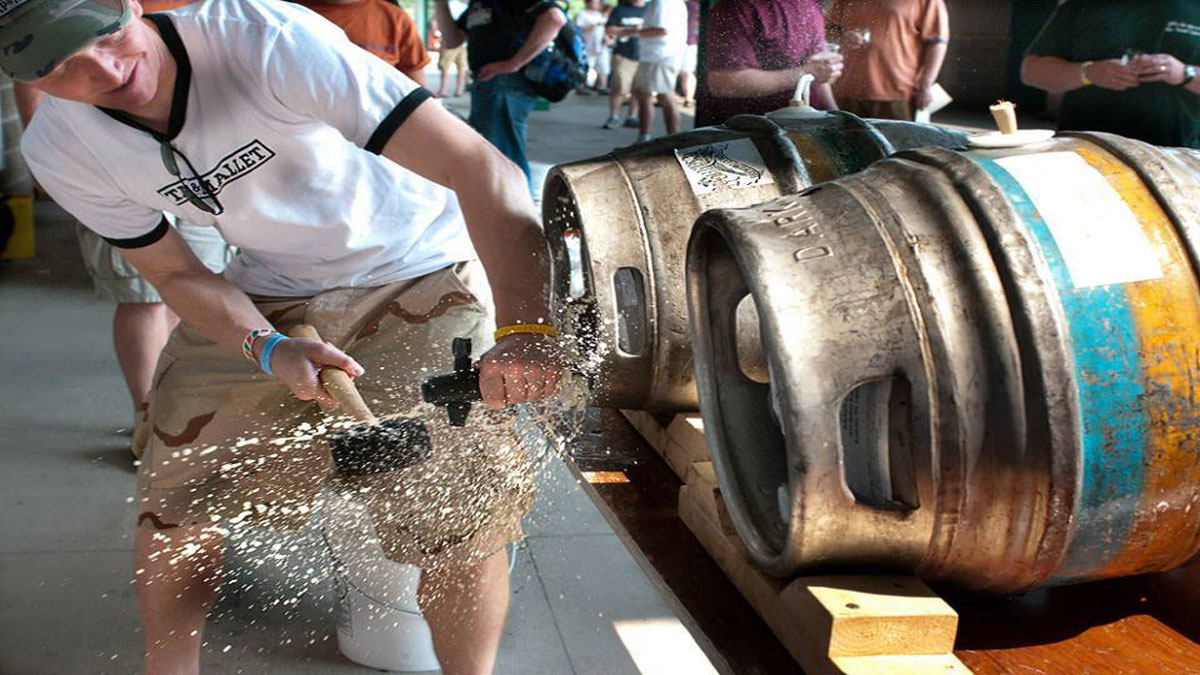 In less than two weeks, the 13th Annual Oakridge Keg & Cask Festival returns to Oregon mountain town of Oakridge. This fundraising street fair makes its return on Saturday, August 14 beginning at 3:00pm that'll feature craft beer, Willamette Valley wines, organically distilled spirits with a day full of live music, food, and art.
Each year, the Oakridge Keg & Cask Festival raises money for Oakridge Food Box which serves approximately 1,554 individuals and 713 households. Of this number, 25% are children ages 0-20 years, and 20% are seniors 55 and older.
Oakridge is an Oregon mountain town located along the Willamette Highway – Highway 58 just 37 miles southeast of Eugene and 107 miles from Bend. The town is also home to The 3 Legged Crane Pub and Brewhouse, purveyor of fine cask ale.
The area is home to over 500 miles of maintained trails for hiking, biking, and running, the entire community is hemmed in by lakes, creeks, streams, and waterfalls. In these waters, one can fish, boat, float, ski, canoe, or kayak.
Live Music Schedule:
Pendleton Highway
3:30 pm to 6:00 pm
Kelly Thibodeaux and Etouffee
6:00 pm to 8:30 pm
Brian James and the Revival
8:30 pm to 11:00 pm
Entry into the Beer Garden is $20.00 and includes a souvenir logo glass and six tasting tickets, good for 3 oz. each. Additional tasting tickets can be purchased on the day of the Festival for $1.00 each. Advance tickets can be purchased by clicking here.
Follow the Oakridge Keg & Cask Festival on Facebook to stay up-to-date, as the organization continues to serve the Oakridge Food Box.