The Weekend In Beer – Beginning October 7, 2022
|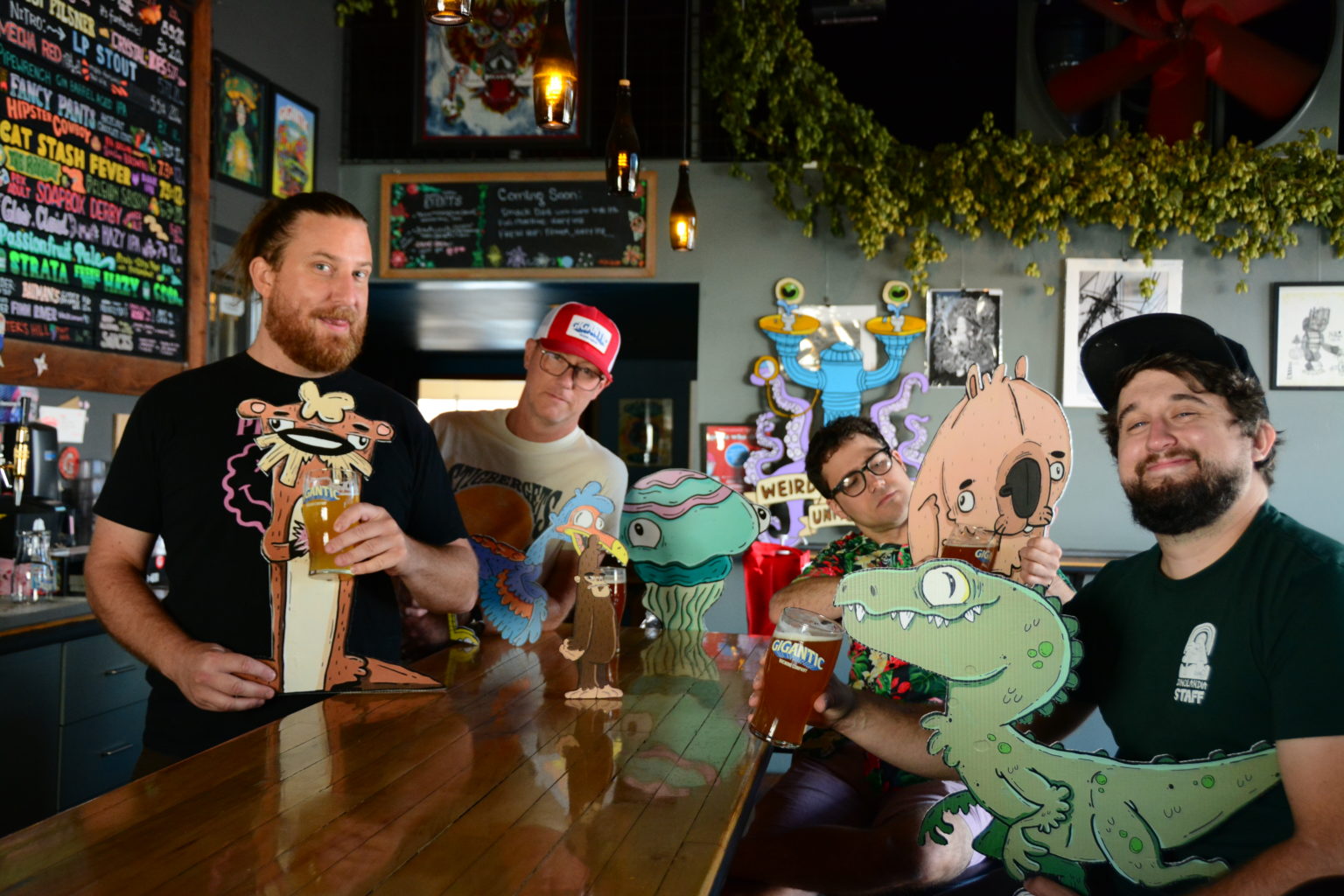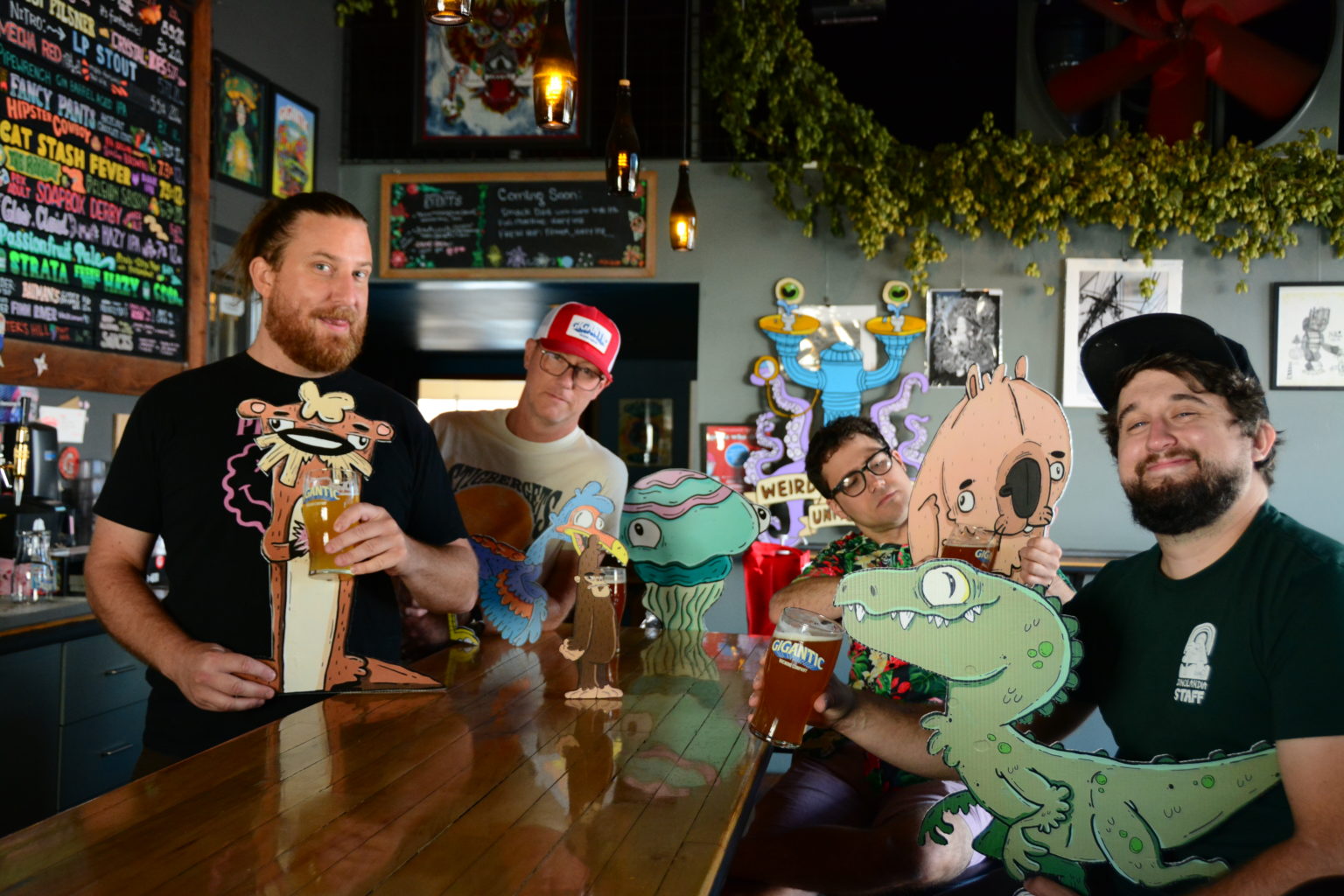 With the arrival of the weekend comes an array of beer events around Oregon and Southwest Washington. Adam Richman, yes, the guy from Man v. Food, will be hosting the ilani Oktoberfest in Ridgefield, ,Washington this weekend. There will be plenty of German, international and local beers to sample from on Saturday and Sunday. Things kick off there tonight with the O'Zapft Dinner and a free concert from Skid Row.
Also taking place on the north side of the Columbia River is McMenamins on the Columbia 12th Annual IPA Invasion and Shougtoberfest at 54°40′ Brewing. South of Portland in hop country, there will be the St. Paul Fresh Hop Festival where both the farmers and brewers come together for a day of fresh hop beers.
There's plenty to do in Portland this weekend. Events include a beer release at Gigantic Brewing with Weird Portland United and Mike Bennett, The Makers Fair at Hammer & Stitch Brewing, the Grand Opening of the new Second Profession Brewing and Taproom, and an Oyster Pop-Up at Chill N Fill with Level Beer. Cheers to the weekend!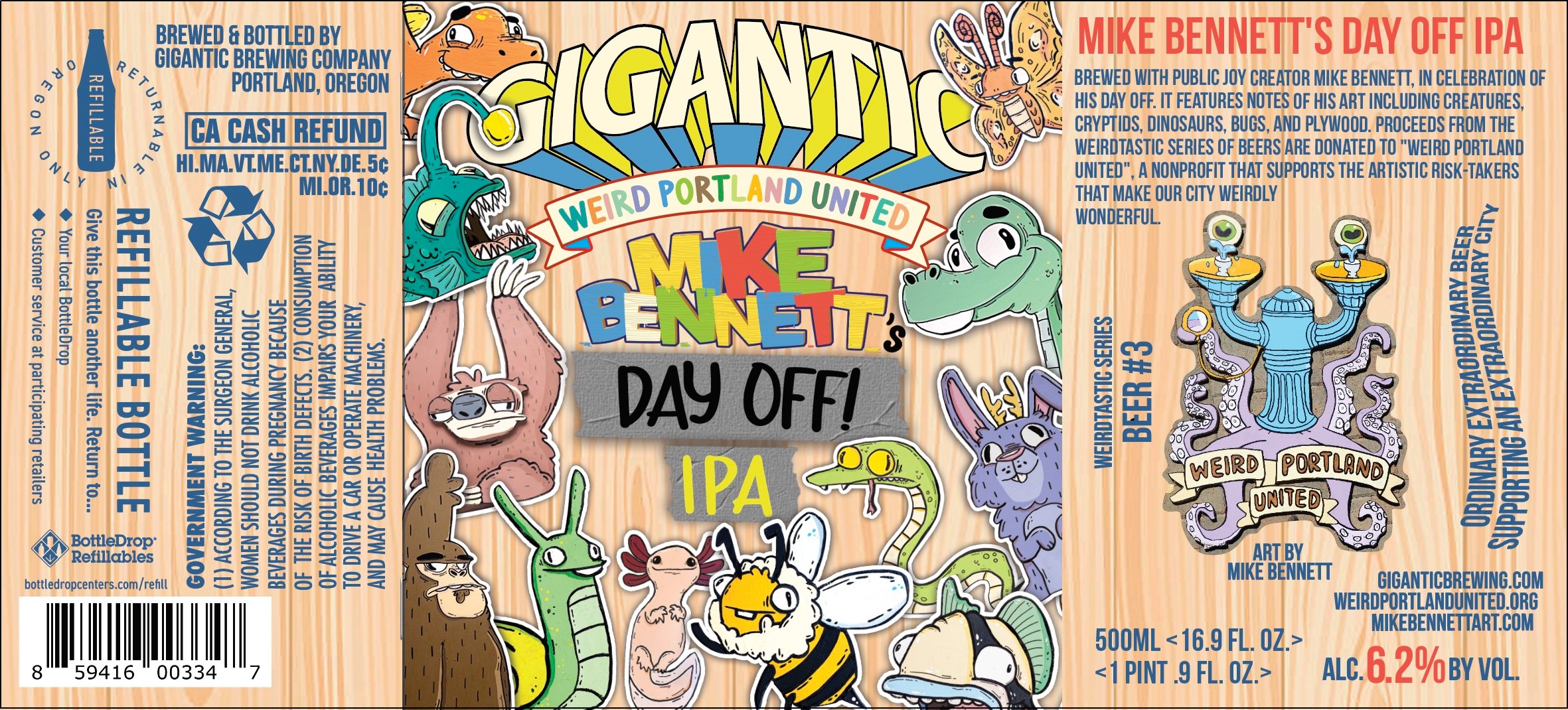 GIGANTIC BREWING COMPANY'S WEIRDTASTIC BEER SERIES #3 – 'MIKE BENNETT'S DAY OFF' RELEASE PARTY AND BOTTLE SIGNING
FRIDAY OCTOBER 7 – 4:00-8:00PM
Hey if you are like me, you checked out the always hilarious Seth Allen's Comedy Extravaganza's first Thursday appearance the previous night at the Gigantic Taproom and Champagne Lounge.  Guess what?  On Fried-day Mike Bennett has teamed up with Gigantic Brewing and Weird Portland United to make an IPA brewed with some of his actual art (say what?).
The 21 and up party is open to the public and admission is free. Not only will Mike himself be on hand for bottle signings, but he will be giving away some of his work as doorprizes and handing out passes to Wonderwood Springs. Stick around, because Mike will also be sitting down in conversation with the Unipiper to talk about his work – past, present, and future.
Gigantic Brewing – 5224 SE 26th Ave – Portland, OR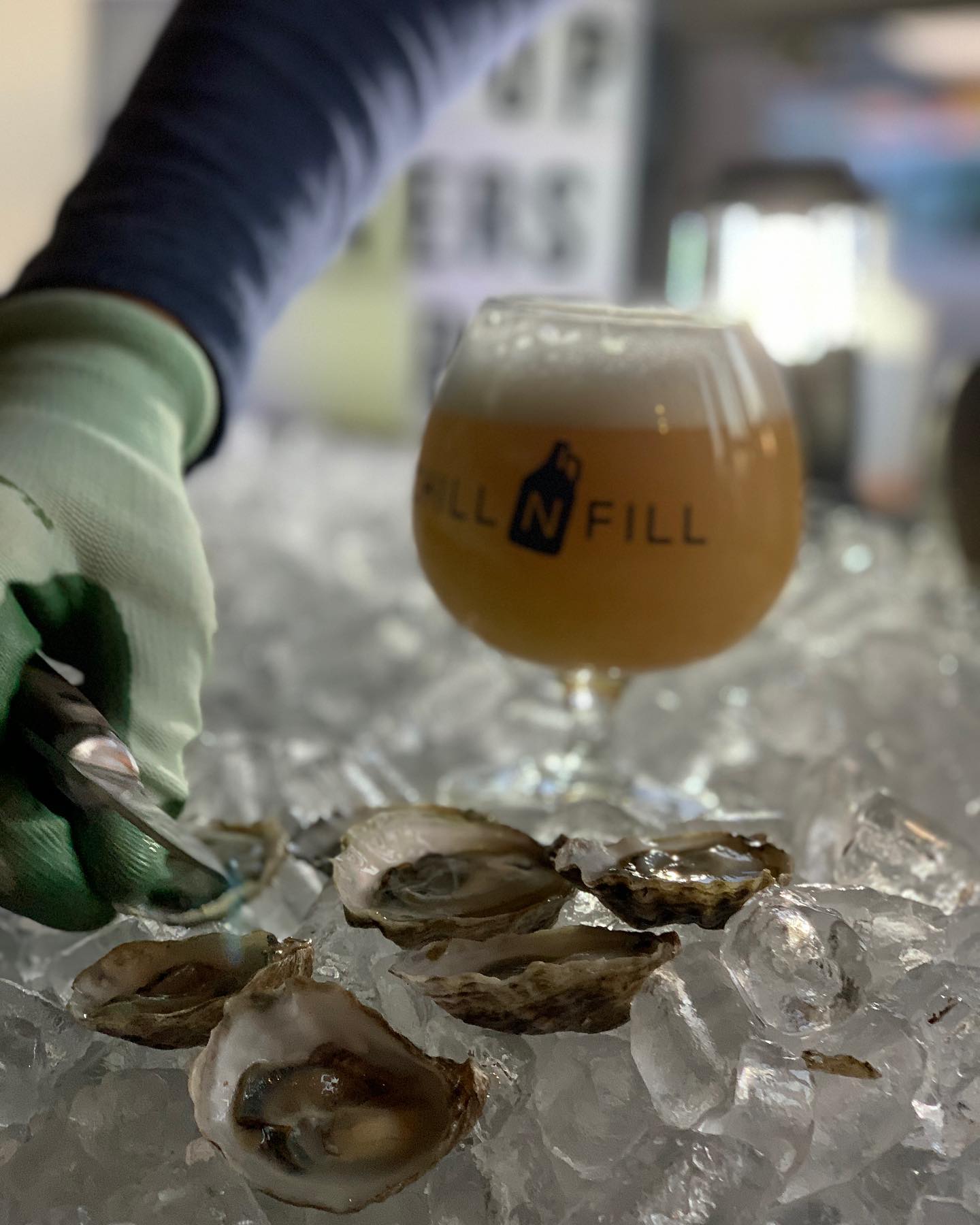 CHILL N FILL OYSTER POP UP BAR WITH LEVEL BEER
FRIDAY OCTOBER 7 – 5:00PM-UNTIL SOLD OUT
Chill N Fill will be again beginning to host their "Oyster Pop Up Bars" from Fall 2022 through Spring 2023. The first one is Friday, October 7th and will feature Hama Hama Oysters paired with Fresh Hop Beers from Level Beer. The Oysters are shucked to order at $2 each or $20 for a dozen and are served with lemon, hot sauce and white wine mignonette. Specific IPA and Oyster Pairings will be announced prior to each event.
Chill N Fill – 5215 N Lombard – Portland, OR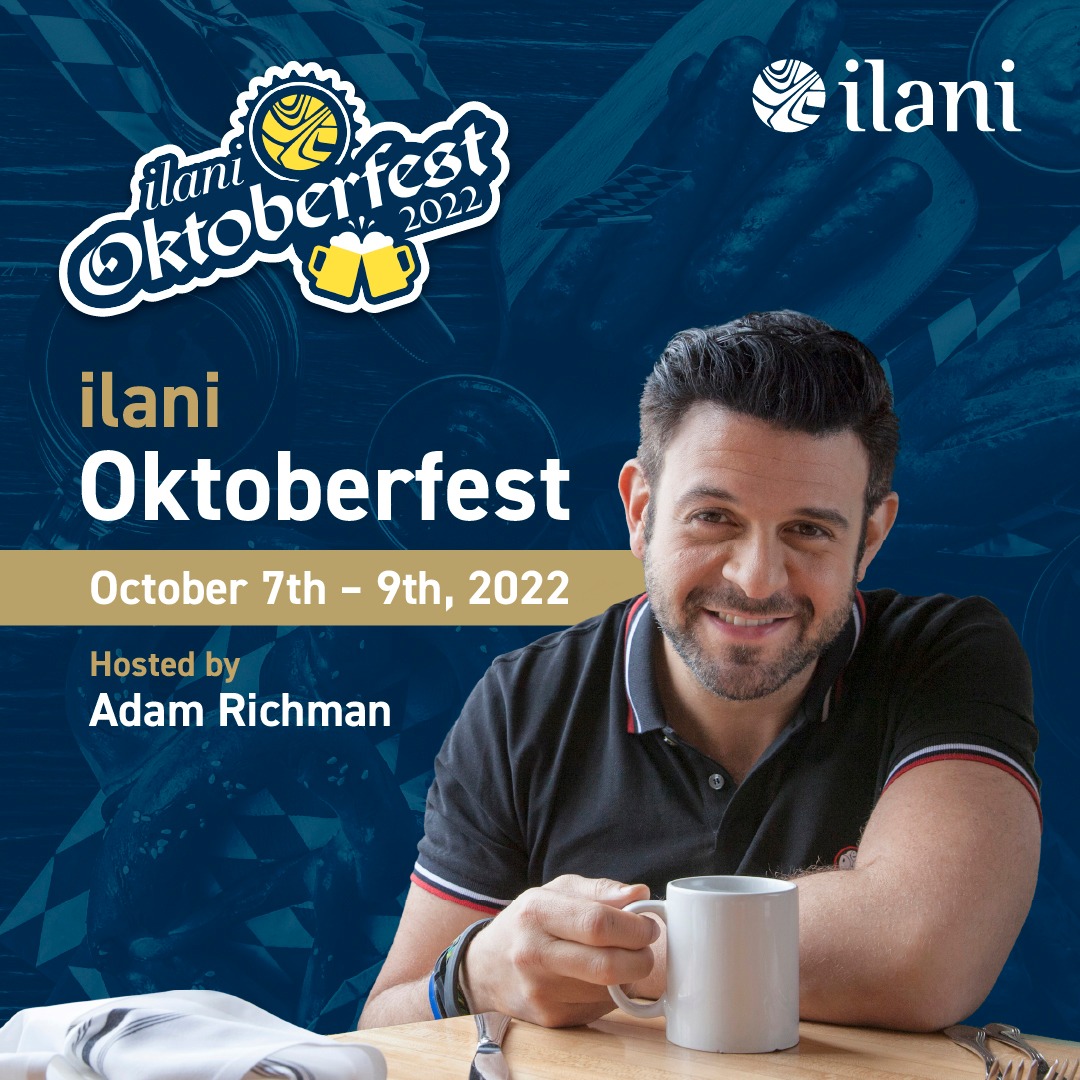 ilani's Oktoberfest
FRIDAY OCTOBER 7 – SUNDAY OCTOBER 9
ilani hosts its Oktoberfest celebration hosted by Man vs. Food legend Adam Richman. this weekend where there will be plenty of German, international and local beers to sample from. Plus, a taste tempting selection of traditional Bavarian foods, from bratwurst to sauerkraut will also be served!
Oktoberfest weekend begins at the O'Zapft Dinner at Rose & Thorn on Friday. The celebratory keg tapping event and dinner will take place at 7:00pm for $54 per person. After dinner, guests can head to the Muze Lounge for a free Skid Row concert at 9:00pm.
The Biergarten comes alive on Saturday on the ilani garage rooftop from 1:00-5:00pm. Attendees will have the opportunity to sample authentic and delicious traditional Bavarian foods and experience a biergarten showcasing German and international beers, wines, local craft brews and ciders. Tickets to the Saturday Biergarten are $44 per person. The Biergarten continues Sunday from 1:00-5:00pm. Tickets to Sunday's Biergarten are $34 per person. Designated driver tickets are also available for purchase and are $10.
To learn more about ilani Oktoberfest events and to purchase tickets, please visit the website.
Ilani – 1 Cowlitz Way – Ridgefield, WA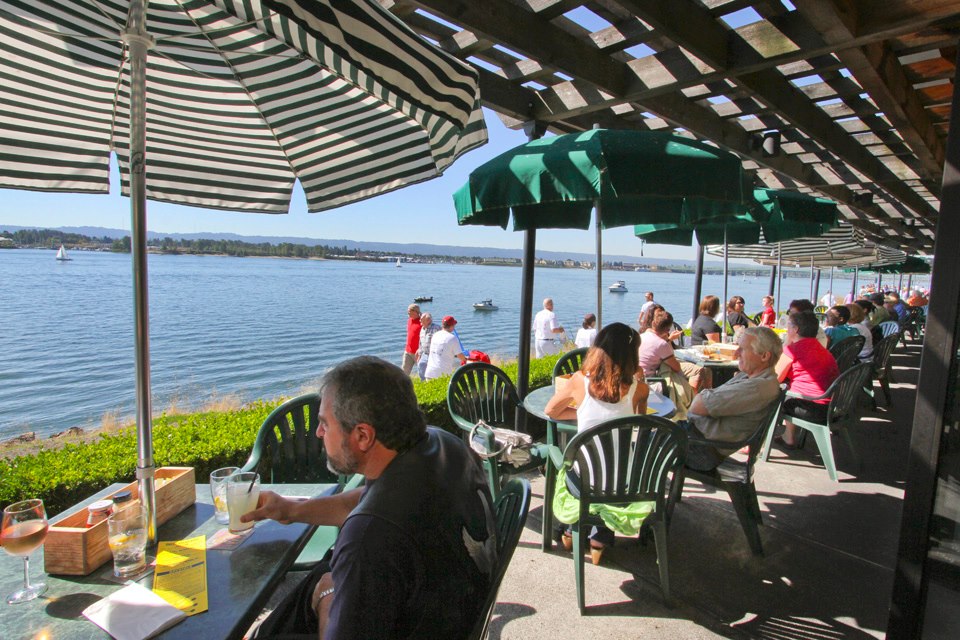 MCMENAMINS ON THE COLUMBIA 12TH ANNUAL IPA INVASION
SATURDAY OCTOBER 8 – 11:00AM-CLOSE
Enjoy nine IPAs overlooking the beautiful Columbia River at McMenamins on the Columbia in Vancouver on Saturday. There will be IPA inspired food specials to go with the hop forward beers, many of which are Fresh Hops! Here's the tap list!
McMenamins Anderson School Brewery – Albatross Hazy Double IPA
McMenamins Cornelius Pass Roadhouse Brewery – Fresh Hop Hearts and Bones DIPA
McMenamins Crystal Brewery – Surprise on 13th Fresh Hop Cold IPA
McMenamins Elks Temple Brewery  – Dream Machine Hazy IPA
McMenamins Kalama Harbor Lodge Brewery – Son of Dankenstein Fresh Hop IPA
McMenamins on the Columbia Brewery – Fresh Hop Magnum P. IPA
Fort George Brewery  – Fresh IPA
Gigantic Brewing Company – Gigantic IPA
Reuben's Brews – Hazealicious IPA
McMenamins on the Columbia – 1801 SE Columbia River Dr – Vancouver, WA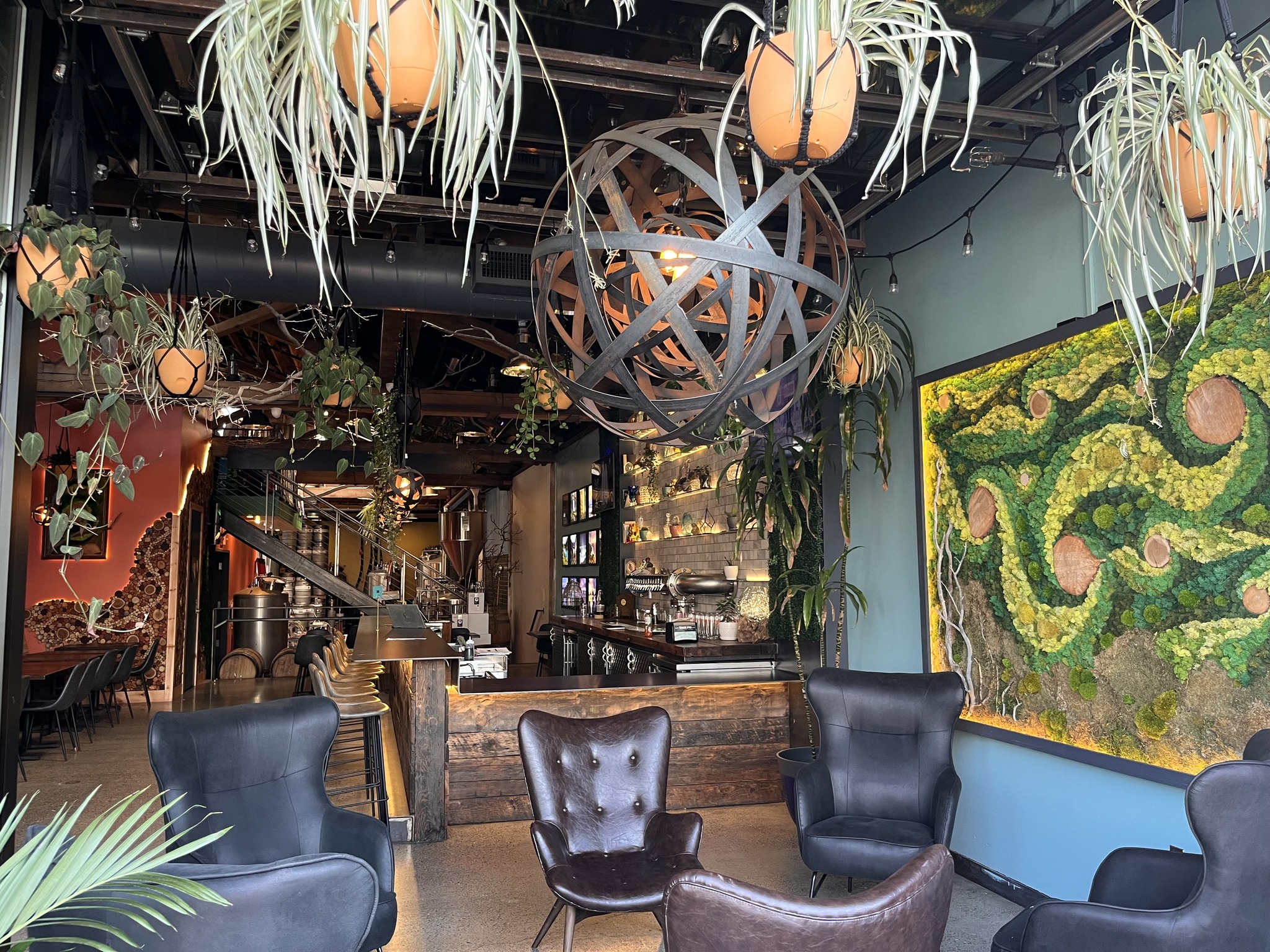 SECOND PROFESSION TAPROOM AND BREWERY GRAND OPENING
SATURDAY OCTOBER 8 – NOON-8:00PM
Check out N. Russell's newest taproom and brewery on Saturday starting at noon. Second Profession Brewing has expanded to open its second brewery in the former home of the defunct LABrewatory. Food will be provided by Tamale Boy & Smokin' Fire Fish. Brewery tours at 1:00, 3:00, and 5:00. There will also be raffles for merchandise!
Second Profession Brewing Company – 668 N Russell St. – Portland, OR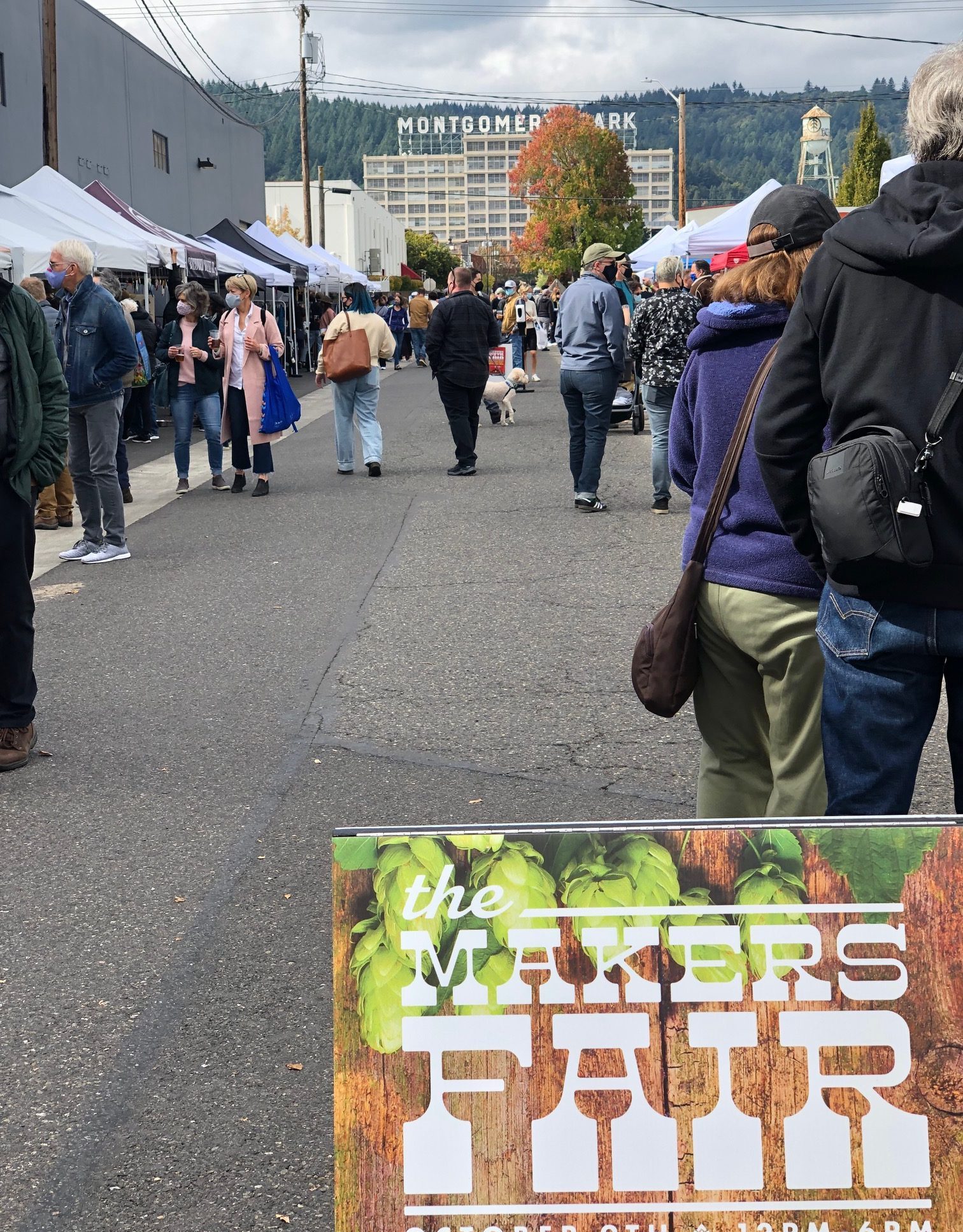 THE MAKERS FAIR – HAMMER & STITCH BLOCK PARTY
SATURDAY OCTOBER 8 – NOON-6:00PM
The Makers Fair runs from Noon-6:00 pm on Saturday, October 8 on NW Wilson Street (between 23rd and 24th in Slabtown) in front of Hammer & Stitch Brewing. The Makers Fair is free, family-friendly and features an afternoon of beer, food, live music, art, goods from local artisan makers.
Look for the following crafty items: ceramics from Vessel, hand-drawn portraits from Black Zodiac Prints, plant-based skin care and candles from Niyyah Handcrafted, hand crafted wood home goods from Spalted Burl, bold accessories by Golden Age, tasty apothecary blends from Sasquatch Botanicals plus Filipino goods and sweets from Shop Halo Halo among many others.
Enjoy free live music at Hammer & Stitch by Dryland Farmers Band (3-6pm). Tables in the brewery will be first-come, first-served, and all are welcome to pop in and be entertained throughout the day.
Food will include slices from Pizza Thief, island-inspired Asian Fusion from Pidgin Hole and Mexican street food by Maruka Loka. Hammer & Stitch Brewing Company offers a full food menu as well which you can visit here.
Hammer & Stitch Brewing – 2377 NW Wilson St – Portland, OR
8TH ANNUAL ST. PAUL FRESH HOP FEST
SATURDAY OCTOBER 8 – 2:00-20:00PM
Taking place in the heart of Oregon's hop country. Each year the St. Paul Fresh Hop Festival brings together local hop farmers and brewers for a day of twenty fresh hop beers. There will also be college football games on the big screen, delicious food and craft cider. Entry is $15 and includes 6 drink tickets and a plastic St. Paul Fresh Hop Fest mug. 1 ticket may be exchanged for a sample of beer or hard cider. 3 tickets may be exchanged for a glass of beer. Additional tickets may be purchased for $1 apiece. The event is cash only, but advance tickets can be purchased online with a credit card.
St. Paul Bullpen – 4258 Park Ave – St. Paul, OR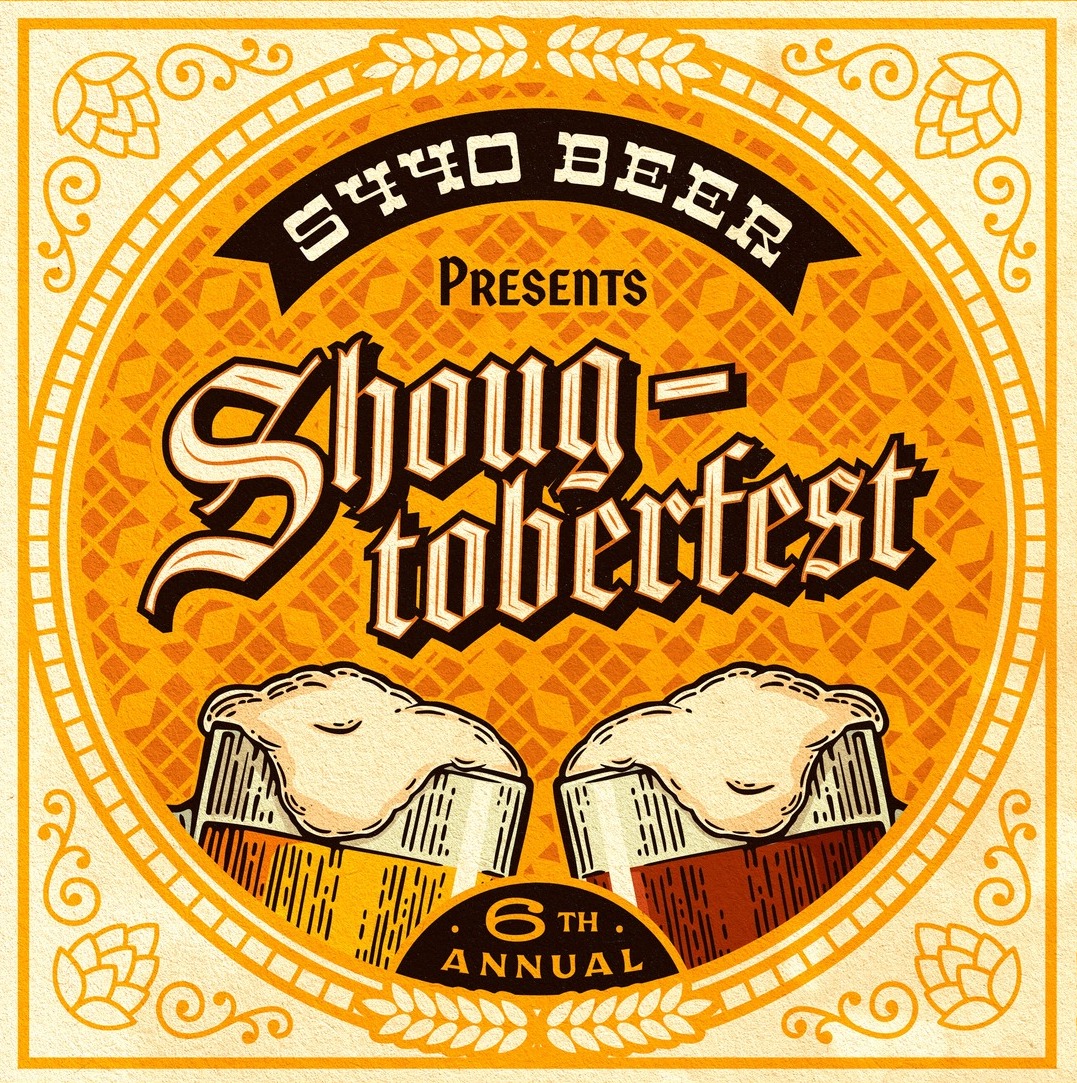 54°40′ Beer SHOUGTOBERFEST
SATURDAY OCTOBER 8 – 4:00-8:00PM
The event that was postponed last month has been rescheduled for Saturday. Join Bolt and the gang for a night of Oktoberfest music, stein holding, bag tossing and more. A $5 donation at the door will include a mug and one beer pour.
54°40′ Brewing Co. – 3801 S. Truman St. – Washougal, WA