The Weekend In Beer – Beginning September 23, 2022
|
It is another 20+ event weekend but who will win the battle of September events: Fresh Hops or Oktoberfests? Looks like mother lovin' Oktoberfests win the weekend starting with the following ones on Friday.
Friday thru Sunday Oktoberfests: Buoy Oktoberfest, Von Ebert Vontoberfest
Saturdays Oktoberfests: McMenamins Edgefield, Central Catholic, Chuckanut Brewery P-Nut, Culmination Friendtoberfest, GoodLife Oktoberfest, Stickmen Oktoberfest, Vegan Oktoberfest, Widmer Brothers Brewing Oktoberfest
Friday thru Sunday Fresh Hop Events: Roscoe's Fresh Hop Beer Summit,  Breakside Fresh Hops at Loyal Legion, Coin Toss Brewing
Saturday Fresh Hop Events: Ruse Brewing at Bloodbuzz, LEVEL's Fresh Hop American Summer Vol. 1 and the Sisters Fresh Hop Beer Festival
Don't sleep on Alesong's unique Terroir Fest on Saturday in agrarian SW Eugene, a rye bourbon release at Freeland on Saturday, Binary Brewing's grand opening in Beaverton on Saturday, Rally Pizza's anno on Sunday and if you are in Eugene on Friday Oktoberfest and a Thicc beer release at Claim 52 brewing in downtown Eugene.
FRESH HOP BEER SUMMIT
FRIDAY SEPTEMBER 23  – 11-2:30AM THRU OCTOBER 9
Roscoe's annual Fresh Hop Beer Summit will run through October 9th and will have between 10 and 16 fresh hop beers, cask beers, and ciders rotating through at any given time. Taster trays are available if you would like to sample with smaller pours. In 2021, Roscoe's tapped 123 unique fresh hop beers and they currently have 12 fresh hops on tap including ones from Foreland, Fort George, Hetty Alice, Montavilla and Ruse Brewing.
Roscoe's – 8105 SE Stark St. – Portland, OR
BREAKSIDE BREWERY FRESH HOP TAP TAKEOVER
FRIDAY SEPTEMBER 23  – NOON-2:00AM THRU SUNDAY
Head on out to the Loyal Legion to try 20+ Breakside beers on tap, including all the fresh hop beers they're producing this year including on tap now: Breakside Fresh Hop WanderJack, Breakside Fresh Hop Wanderlust, Breakside Fresh Hop Chinook IPA, Fresh Hop Simcoe West Coast IPA, Breakside Fresh Hop Pilsner and Breakside Fresh Hop IGA.  If you want to go try six fresh hop beers and go to one place I am definitely not saying this is the time and place to do this.  We'll see if anyone reads this.
Loyal Legion Beer Hall – 710 SE 6th Ave. – Portland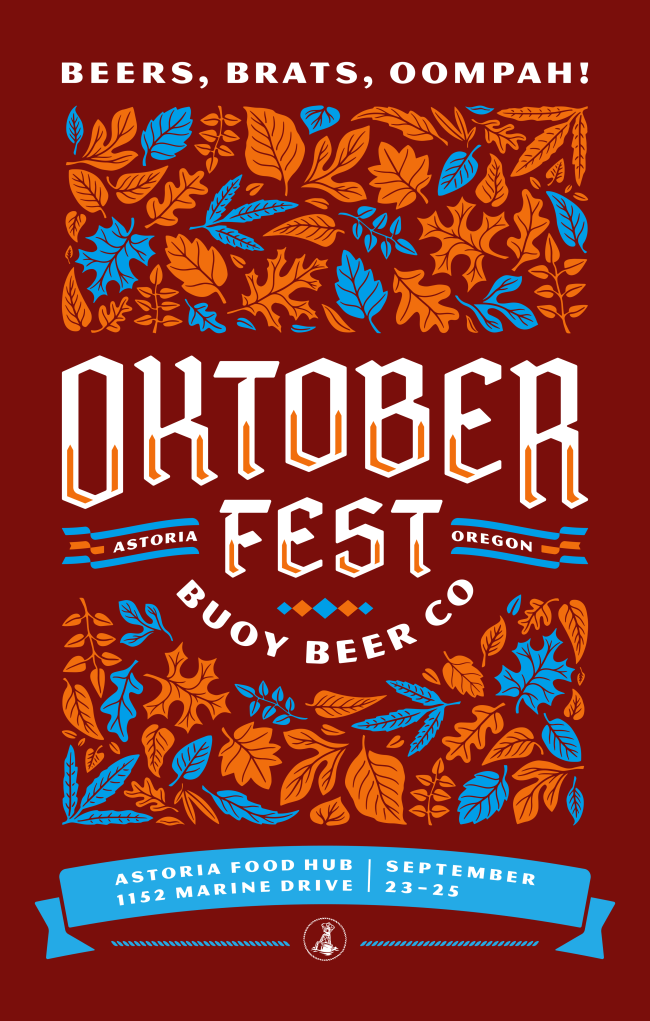 BUOY OKTOBERFEST
FRIDAY SEPTEMBER 23 – NOON-8:00PM THRU SUNDAY
Buoy Beer's Oktoberfest will take place starting Friday at noon with three days of beers, music and German-style cuisine. Buoy Oktoberfest will also include collaborations with ForeLand Beer and Level Beer. These beers will be on tap, along with fresh-hopped selections from both breweries.  On Saturday, enter the Stein-holding competition and sing along to rounds of "Ein Prosit" with music from Portland-based traditional German-style band Haldeman's Oompah Boys from 1-3:00 p.m. and 4-6:00 p.m.  Oktoberfest attendees can also enjoy a barrel-aged version of Festbier, a beer that Fruhlingsfest attendees sampled before it was packed away in virgin, lightly toasted oak barrels and has been cold lagering since April 2022.
Buoy Beer Co. – 1152 Marine Dr. – Astoria, OR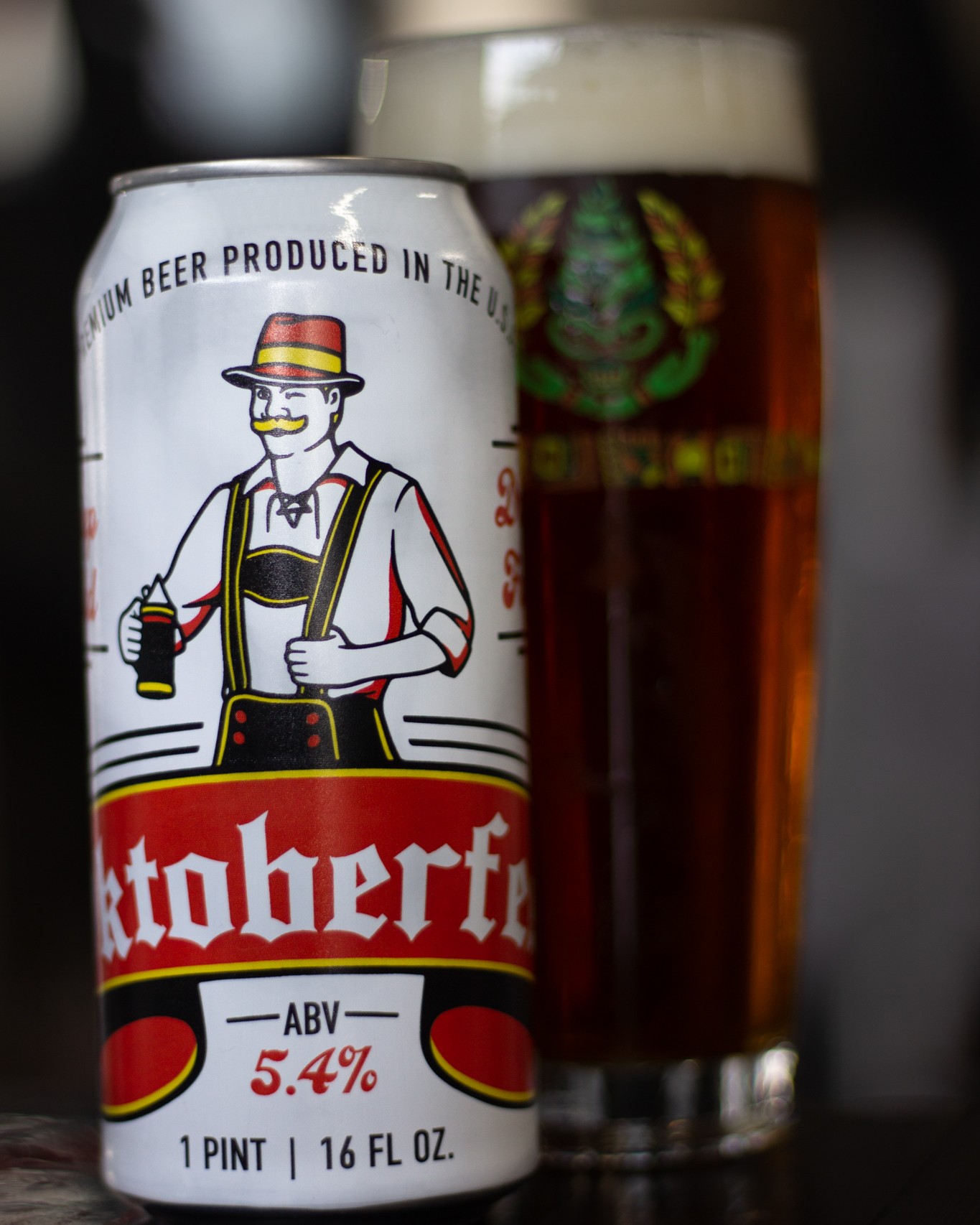 CLAIM 52 OKTOBERFEST AND THICC: ORANGE CREAMSICLE RELEASE
FRIDAY SEPTEMBER 23 – 11:00AM and 3:00PM
Claim 52 is releasing "Oktoberfest" a Marzen-style lager brewed with Pilsner, Vienna, and Munich Malts and hopped with Tettnang hops and clocks in at 5.4% A.B.V.   Look for "Oktoberfest" on tap Friday September 23rd at The Kitchen at the open followed by a 3:00 p.m. release of Thicc: Orange Creamsicle! which was conditioned on tangerine puree, orange puree and vanilla.
Claim 52 The KITCHEN – 1203 Willamette St. – Eugene, OR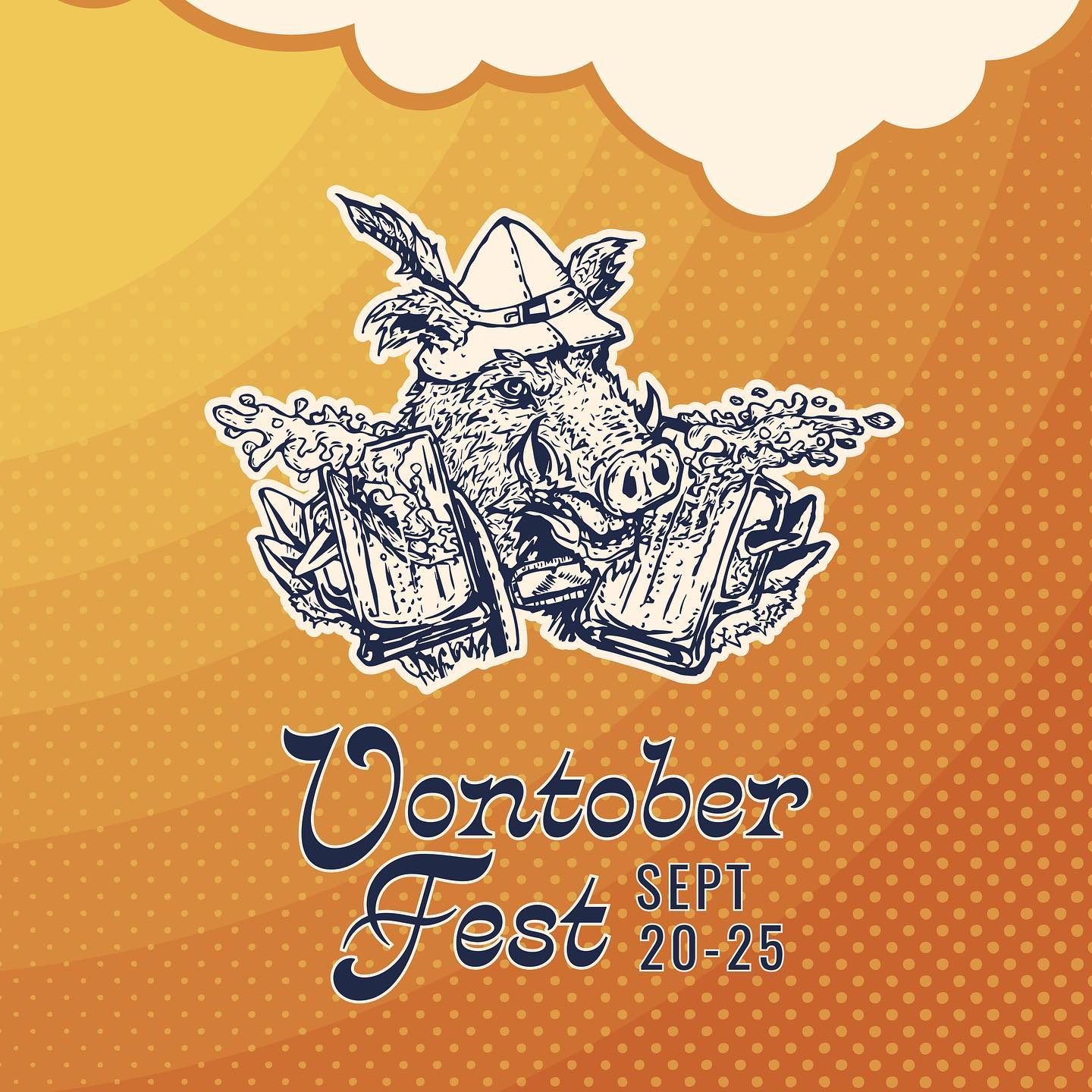 VONTOBERFEST
FRIDAY SEPTEMBER 23 – 11:30-CLOSE THRU SUNDAY 
Von Ebert is loving Oktoberfest this year and renaming it Vontoberfest where the food special is smoked pork shoulder, herbed spaetzle, apple and celery leaf slaw with honey mustard sauce and you can get that and a souvenir stein with a Festbier fill for 2 Jacksons or you can get them ala carte.
Von Ebert Pearl District – 131 NW 13th Ave. – Portland, OR
Von Ebert Glendoveer – 14021 NE Glisan St. – Portland, OR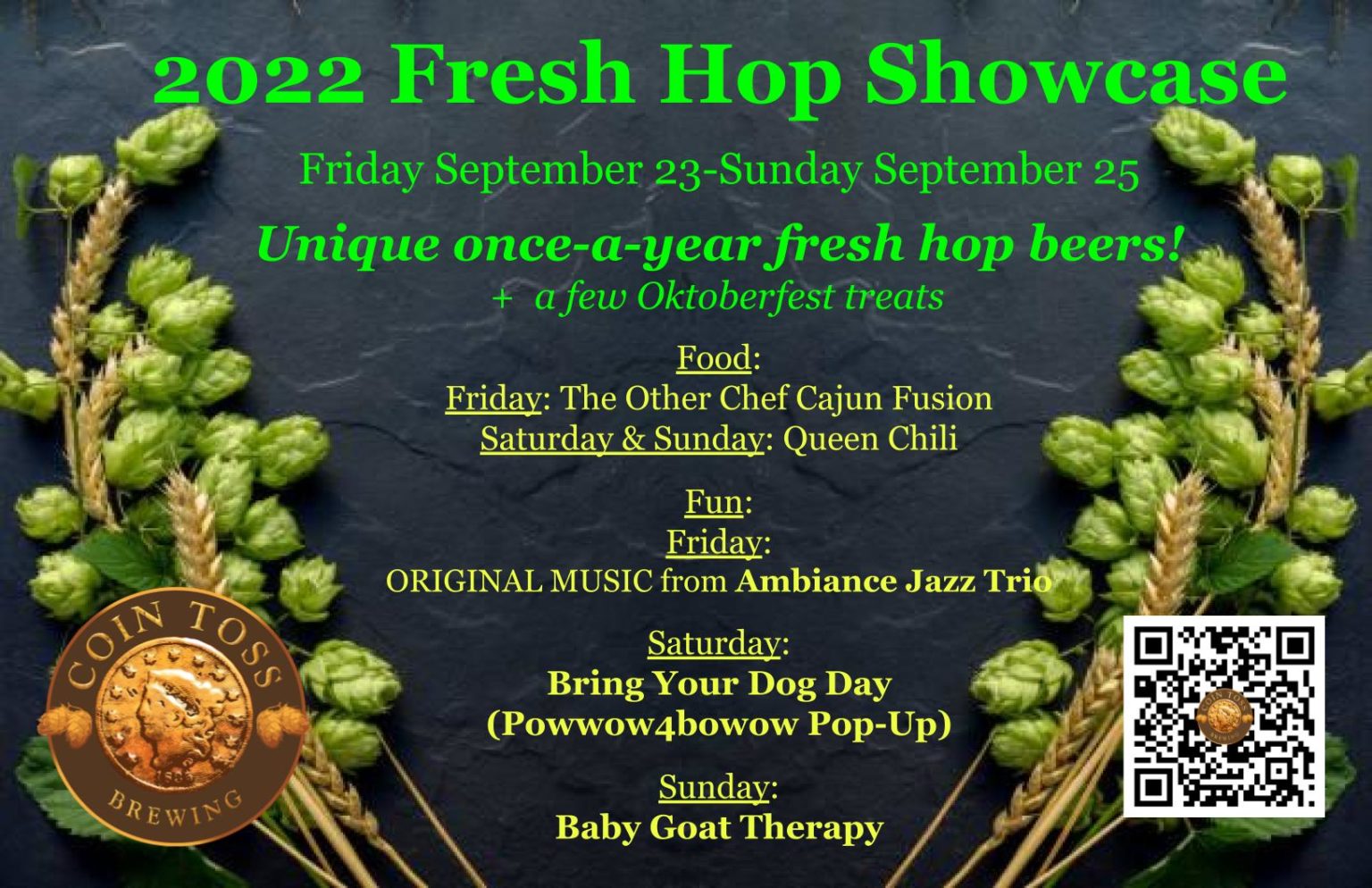 2022 COIN TOSS FRESH HOP SHOWCASE
FRIDAY SEPTEMBER 23 – 3-8:00PM THRU SUNDAY
Check out the Fresh Hop beers from Coin Toss brewing and some from their friends, Friday September 23rd at 3:00 p.m. and runs through Sunday.  Check out their website link above for hours for each day.
Coin Toss Brewing – 14214 Fir St. – Oregon City, OR
RUSE BREWING FRESH HOP NIGHT
SATURDAY SEPTEMBER 24 – 8AM-10:00PM
Ruse Brewing comes to the 17-day pop-up Fresh-Hops.com on Saturday, September 24th for a one day takeover of the freshest fresh hop beers.
Taplist as follows:
Karma Terminal (Hazy IPA with Strata fresh hops), Songspire (West Coast IPA with Simcoe fresh hops), Clever Weather (Hazy IPA with Simcoe fresh hops), Architect (Saison with Cascade fresh hops), Picture a Perfect Picture (Hazy DIPA collab w/Cloudburst Brewing with Strata fresh hops), Translator (West Coast IPA with Citra fresh hops)
Bloodbuzz – 4233 N Mississippi Ave. – Portland, OR
Edgefield Oktoberfest
SATURDAY SEPTEMBER 24 – 11-10:00PM
McMenamins Oktoberfest means celebration, German-style food specials, Oktoberfest beer, live music and the annual plant sale is back from 11-6:00 p.m.  Check out the music schedule in the link above including face painting and a balloon person.
McMenamins Edgefield – 2126 SW Halsey St. – Troutdale, OR
2022 OKTOBERFEST MARKETPLACE
SATURDAY SEPTEMBER 24 – 11-4:00PM
On Saturday at 11:00 a.m. Central Catholic kicks off their Oktoberfest marketplace that will feature local businesses and their products.  This event is all ages and free.  They will also have a beer garden in the C.C. parking lot on S.E. 24th where those of age can purchase beer and food.
Central Catholic High School – SE 24th between SE Stark and SE Oak – Portland, OR
BINARY BREWING BEAVERTON GRAND OPENING
SATURDAY SEPTEMBER 24 – NOON-8:00PM 
Check out the Grand Opening of Binary Brewing at Noon at their Beaverton location and you can enjoy live music from 4-7:00 p.m. and brewery tours at 1:00 p.m., 4:00 p.m. and 7:00 p.m.
Binary Brewing – 12345 SW Broadway St. – Beaverton OR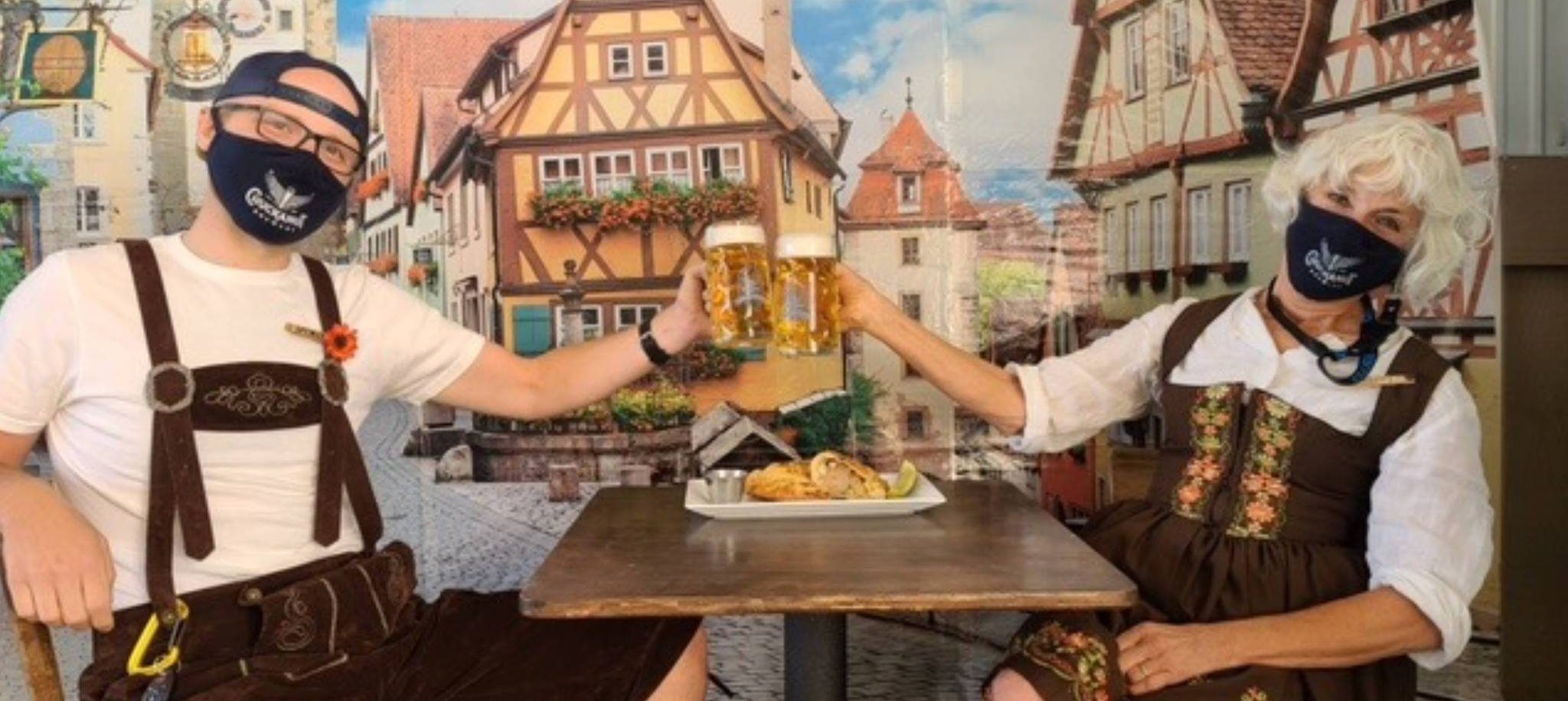 CHUCKANUT OKTOBERFEST DAY
SATURDAY SEPTEMBER 24 – Noon-10:00PM
This Saturday is Chuckanut Oktoberfest Day where we are looking at the following happening at their P. Nut location;  liter specials, costume contest, Hammerschlagen, liter holding contest, garden games and special brats from Gris Gris Kitchen from 11-7:00 p.m.
Chuckanut P. Nut Beer Hall – 920 SE Caruthers St. – Portland, OR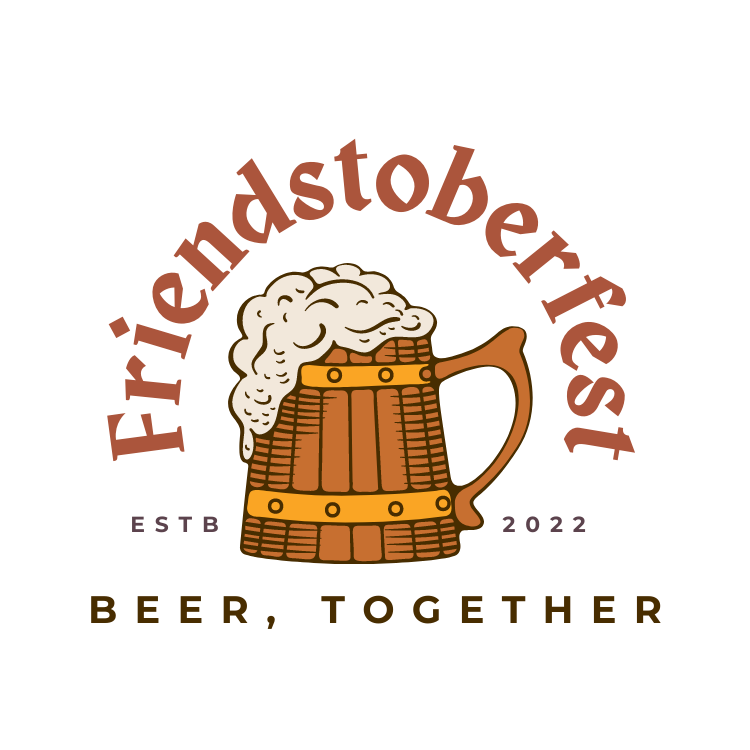 FRIENDSTOBERFEST
SATURDAY SEPTEMBER 24 – Noon-9:00PM
On Saturday Culmination Brewing is hosting Friendstoberfest a celebration of festbiers with in house made sausages starting at 4:00 p.m.  Breweries are doing the following beers paired with sausages:
Culmination Brewing/Marzen – Smoked brisket sausage
Ruse Brewing/Kolsch –  French sausage recipe with Berlinerweiss
Threshold Brewing & Blending/Festbier – Polish sausage recipe with helles
Widmer Brothers Innovation Brewery/Hefeweizen –  German sausage recipe with Altbier
Friendstoberfest will have the ambience of Oktoberfest with accordion music, lederhosen, sausage and beer pairings and a cider from Reverend Nat's and a Festbier from Chuckanut.
Culmination Brewing – 2117 NE Oregon St. – Portland, OR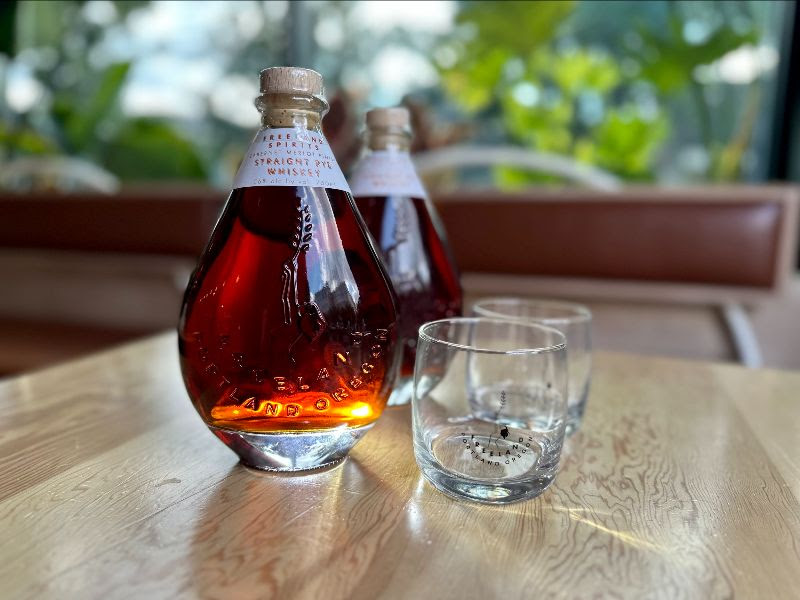 FREELAND SPIRITS LIMITED RYE RELEASE
SATURDAY SEPTEMBER 24 – NOON-8:00PM
Freeland Spirits has a new limited release, a 7-year Rye whiskey finished in Jackalope Wine Cellars Cabernet and Merlot wine barrels which it will have for sale on Saturday at noon.
Schedule of Events:
1:00 p.m.: Join Freeland CEO/Founder, Jill Kuehler, on a FREE tour of the distillery where you can ask her all of your questions and get to know the story of why and how she started Freeland.
1:30-4:30 p.m.: music by DJ Adiva
5-8:00 p.m.: music by DJ K Marie
Freeland will transform the tasting room for the day to bar service with specialty cocktails, free spirits tastings, pizza by the slice from Pizza Thief, live music, special deals and of course more more more.  Register to attend here
Freeland Spirits – 2671 NW Vaughn – Portland, OR
GOODLIFE OKTOBERFEST
SATURDAY SEPTEMBER 24 – NOON-8:00PM THRU OCTOBER 15TH
GoodLife Brewing will host a 22-day Oktoberfest celebration in its expansive biergarten from Saturday September 24th through October 15th under the tent in their Biergarten.  Oktoberfest is a family friendly event on Bend's westside where you can enjoy the following:  Bratwurst, Pretzels, German Wines from Delicato Family Wines, Local Cider from Bend Cider Co., Craft Cocktails from BackDrop Distilling and Live Music Every Saturday Evening. Beers include their Bavarian Helles Lager, Oktoberfest Marzen, German Pilsner and High Altitude American Lager.
GoodLife Brewing – 70 SW Century Dr. – Bend, OR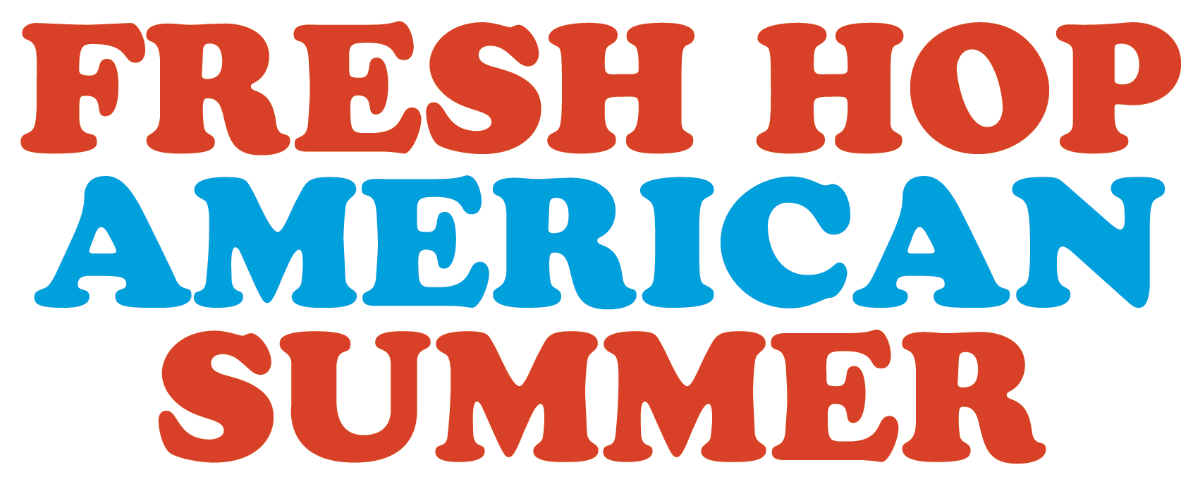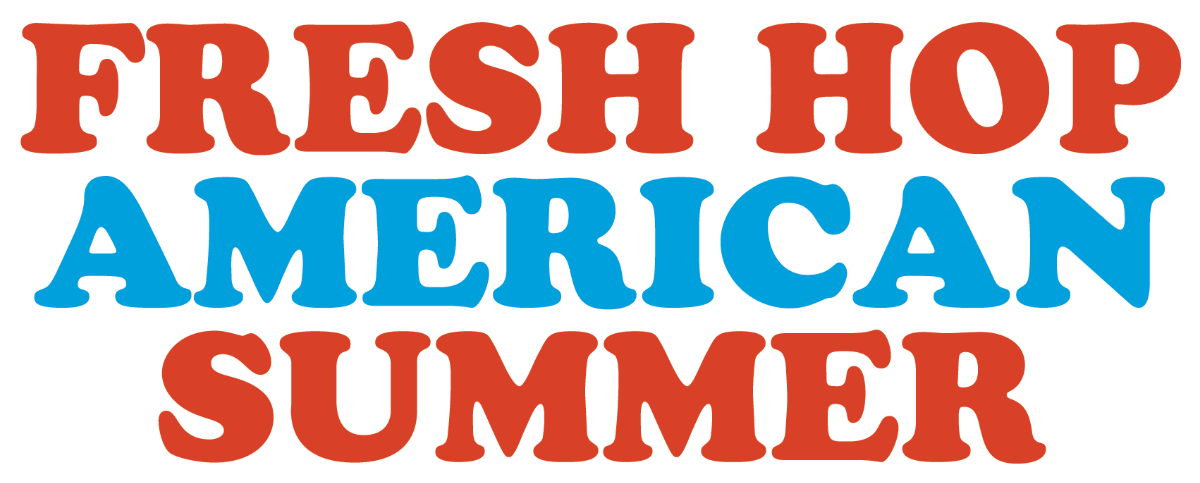 LEVEL FRESH HOP AMERICAN SUMMER VOL. 1
SATURDAY SEPTEMBER 24 – NOON-5:00PM 
Level Beer will have Fresh Hop American Summer – Vol. 1 at its Level 1 location on Saturday, September 24, 2022 from Noon-5:00p.m.  Level Beer is offering up two entry options – Just the Fest or All of the Things. Just the Fest costs $25.00+$3.16 Fee and includes a glass to take home and 8 drink tickets, each redeemable for a 6 oz. pour from any of the taps. Additional tokens available for $3 each at the time of the event.  All of the Things costs $55.00+$4.98 Fee and includes everything from the Just the Fest ticket plus a custom tote bag, koozie, sunglasses, sticker, and a 4-pack of 16oz Fresh Hop Pixelated Pale and you can buy  tix here
FRESH HOP AMERICAN SUMMER – VOL. 1 BREWERY LIST:
Away Days Brewing Co., Binary Brewing Co., Ex Novo Brewing Co., Foreland Beer, Grain Station Brew Works, Little Beast Brewing, Living Haus Beer Co., Migration Brewing Co., Oregon City Brewing, Von Ebert Brewing, Zoiglhaus Brewing Co.
Level Beer – 5211 NE 148th Ave. – Portland, Oregon 97230
STICKMEN OKTOBERFEST 2022
SATURDAY SEPTEMBER 24 – NOON-8:00PM
Stickmen is hosting their annual Oktoberfest featuring German-style beers, food specials, and Celtic axe throwing on Saturday at their Beer Hall in Tualatin at Noon.  Tix are $25 ($28.16 with fees) online and get you a new 16 oz. custom glass and 5 drink tickets which gets you an 8 oz. pour and extra drink tickets are $3 each.  This is an all ages event where event admittance is available until 6:45 or until the 280 tickets sell out and if you got your lederhosen on you get two extra drink tickets for free.
Beer Line-up is as follows: Stickmen Brewing Company/Bananas on Fire! Dunkelweizen Release Day, Rosenstadt/Alt Bier, Occidental/Hefeweizen, Ayinger/Oktoberfest, Ecliptic/Oktoberfest and Willamette Valley Vineyards Riesling
Stickmen Tualatin Beer Hall – 19475 SW 118th Ave Ste. 1 – Tualatin, OR
SISTERS FRESH HOP FEST
SATURDAY SEPTEMBER 24 – NOON-6:00PM
On Saturday September 24th at Noon at the Three Creeks Production Facility in Sisters the 11th Annual Fresh Hops fest will take place in Sisters.  The event is family friendly but 21+ and over only in the beer tent and will have live music and food from 4 food trucks including the Corndog Company.  The ticket package to get in advance is the $30 ($33.52 with fees) package which gets you a glass and 10 drink tickets which are good for a 4 oz. sample per ticket.  The $25 package at the door is for a glass and 5 drink tickets and additional tickets are $2.
Participating breweries:
Bend Brewing Co., Bevel Craft Brewing, Boneyard Beer, Cascade Lakes Brewing Co., Claim 52, Crux Fermentation Project, Deschutes Brewery Ecliptic Brewing, Fort George, Good Life Brewing Co., Hopworks Urban Brewery, Immersion Brewing, Laurelwood Brewing Co., Ninkasi Brewing, Oblivion Brewing, Pelican Brewing, Pfriem Family Brewers, Silver Moon Brewing, Sunriver Brewing Co,. Three Creeks Brewing Co., Wild Ride Brew, Wolf Tree Brewery and Avid Cider
Three Creeks Brewing Production Brewery – 265 E Barclay Dr. – Sisters, Or
ALESONG TERROIR FESTIVAL
SATURDAY SEPTEMBER 24 – 1-5:00PM
On the afternoon of September 24th, Alesong will host an intimate festival celebrating beer, wine, and terroir at their location in southwest Eugene. The Terroir Festival will be headlined by the release of beers made as part of Firestone Walker's multi-brewery collaboration Terroir Project, in which each participating brewery makes a beer beginning with the same base wort recipe and co-ferments it with grapes grown within 100 miles of their brewery, using only the naturally occurring yeast on the grape skins to drive the fermentation.
Alongside breweries from the Terroir Project, Alesong has hand-selected brewery and winery friends that share a fascination with beer and wine, unique fermentations, and harnessing Terroir by creating beverages with a distinctive component of time and place.   The event will also feature a handful of local chefs, musicians, and artists.
General admission tickets are $80 and includes entry, passport to sample every available beer/wine at the festival and a commemorative glass and be purchased here.
TERROIR PROJECT BREWERIES
Alesong Brewing & Blending (Oregon) – Arizona Wilderness Brewing Co. (Arizona) – The Bruery (California) – Creature Comforts Brewing Co. (Georgia) – Crooked Stave Artisan Beer Project (Colorado)  – Firestone Walker Brewing Company (California) – Fonta Flora Brewery (North Carolina) – Garage Project (New Zealand) – Jester King Brewery (Texas)
OTHER BREWERY GUESTS
The Ale Apothecary (Oregon) – Birds Fly South Ale Project (South Carolina) – Block 15 Brewing (Oregon) – de Garde Brewing (Oregon) – Deschutes Brewery (Oregon) –  Everywhere Beer Co (California) – Logsdon Farmhouse Ales (Oregon) – pFriem Family Brewers (Oregon)
Alesong Brewing & Blending – 80848 Territorial Hwy. – Eugene, OR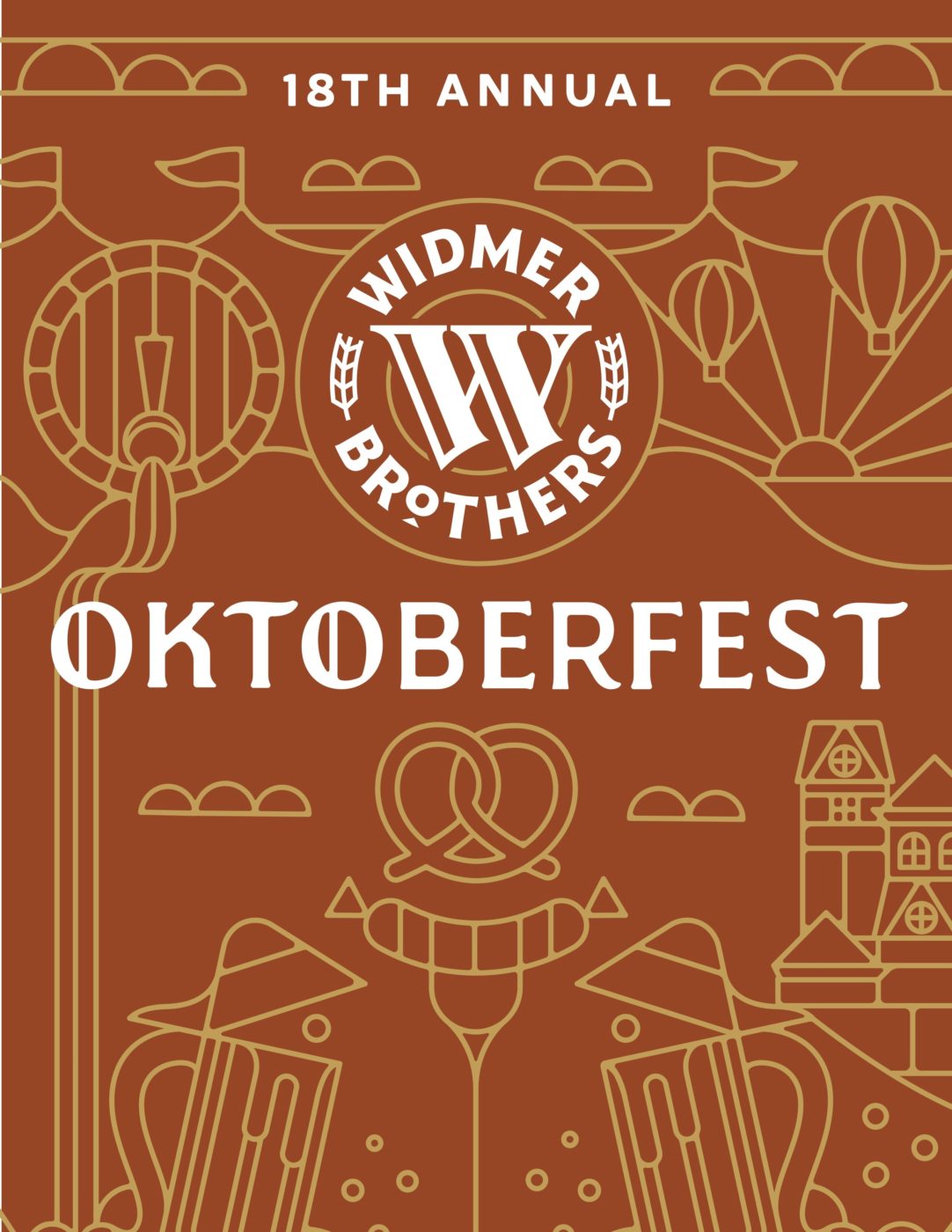 WIDMER BROTHER'S ANNUAL OKTOBERFEST FESTIVAL
SATURDAY SEPTEMBER 24 – 2-10:00PM
The 18th annual Widmer Oktoberfest happens on Saturday, September 24th from 2-10:00 p.m. at Widmer Brothers Brewing where they will have live music, entertainment, food and of course plenty of your favorite Widmer Brothers beers including the following: your only chance to grab a draft pint of this year's batch of Okto Ale, Hefe, Timber Joey Lager, Ain't it Rice Lager, Juicy Sunrise and a hard cider.
Steins are $3 and tokens are $8 or 3 for $20.  The event is free of charge to enter, and open to all ages. No pets allowed inside from service and/or emotional support animals especially peacocks if you got them.  Timber Joey and Prince the Llama and Jean Pierre the Alpaca will be there at 4:30 p.m.
Widmer Brothers Brewing Main Parking Lot – 929 North Russell St. – Portland, OR
OKTOBERFEST VEGAN NIGHT MARKET PORTLAND
SATURDAY SEPTEMBER 24 – 3-9:00PM
This Saturday brings the Oktoberfest Vegan Night Market to SE Hawthorne on Saturday at 3:00 p.m.  Check out 50+ local vegan restaurants, pop-ups, businesses, non-profits and grassroots organizations with a raffle to benefit the Wildwood Farm Sanctuary.  Beer is available from Away Days Brewing and there's a drink station with mocktails, bougie water, and mulled cider.  The event is free and open to the public and DJ Retrobot will be there to get down but keep on your clothes when you jump around.
Oktoberfest Vegan Night Market – 1517 SE 10th Ave. – Portland, OR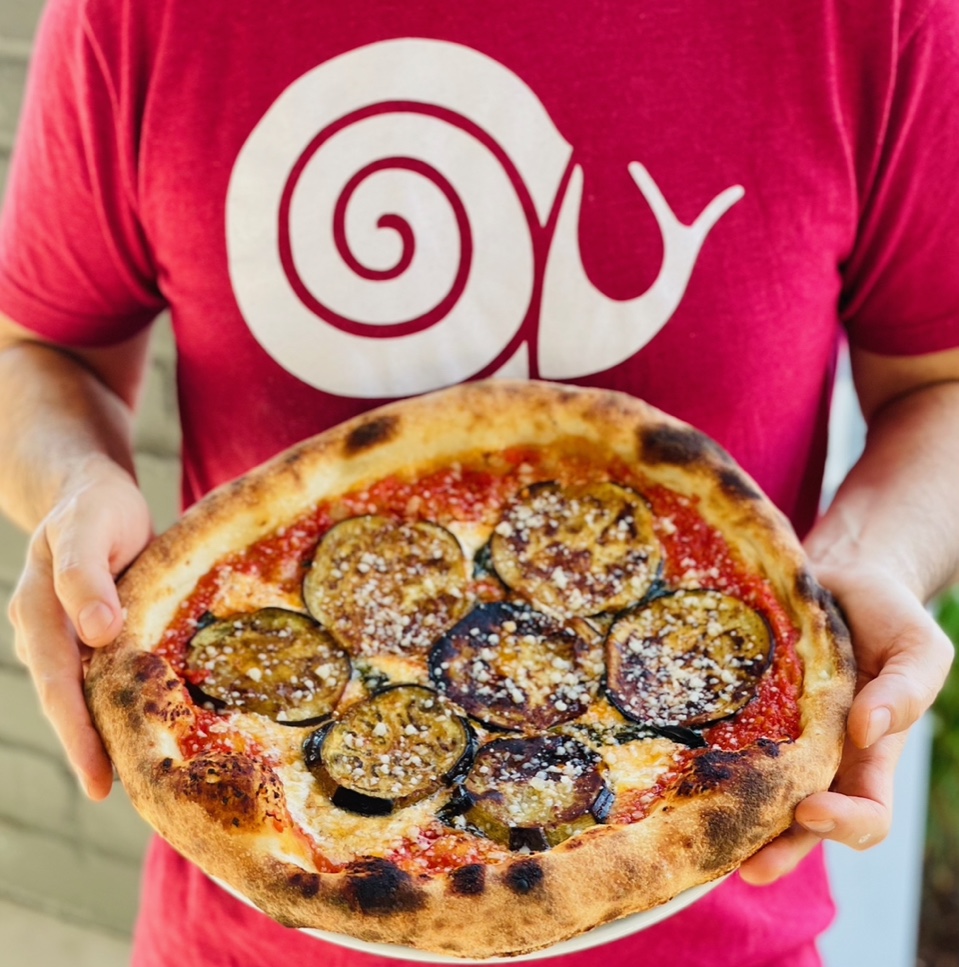 RALLY PIZZA ANNIVERSARY
SUNDAY SEPTEMBER 25 – NOON-8:00PM
On Sunday, September 25, 2022, Rally Pizza will host its Sixth Anniversary Party from Noon–8:00p.m. The daylong event will feature a special anniversary food menu, all Southwest Washington brewery tap lineup, Birthday Cake Concretes, and DJ Mauvelous spinning tunes from 5:00pm until close.
Beer List:
Barrel Mountain Brewing | Unplug IPA | Battle Ground
Fortside Brewing | Fresh Cut Fresh Hop Hazy IPA | Vancouver
Brother Ass Brewing | Sister Claire Peach Blonde Ale | Vancouver
Trap Door Brewing | Day Beer Pilsner | Vancouver
Heathen Brewing | Arson Amber Ale | Vancouver
Rally Pizza – 8070 E Mill Plain Blvd. – Vancouver, WA